It's been quite a while since we featured an adult/erotic star here…  oh, and I must say, I'm quite excited writing this.  This extremely hot woman, by the name of Michaela Isizzu, is one of my midnight (you know what I mean by this) favorites.  I (we, actually) just love her girl-next-door look.  It's giving her another level of hotness.  Also, in a way, her looks kinda' gives you hope that your hot next door neighbor will flash you (must focus)…  But really now, who in here won't admire her for her uh realness?  I mean, she is not (always) glammed up but her hotness level is really sizzling.  (Her overall Hotness Rating is over the 9.5 mark)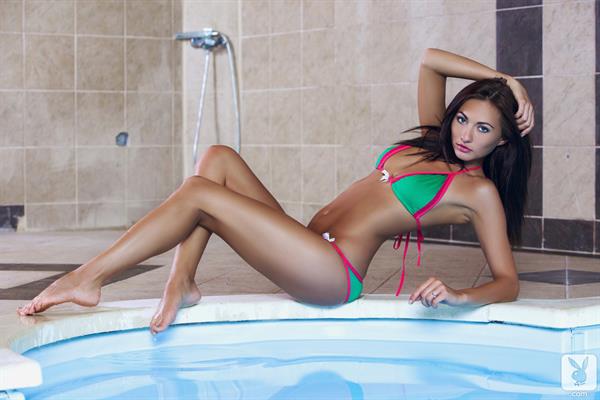 Who is Michaela Isizzu?
Michaela Isizzu is a now retired Czech adult/erotic model (but she is currently very active as a glamour model).  She was featured on Penthouse, Maxim, and in August 2014, she became Playboy's Cybergirl of the Month.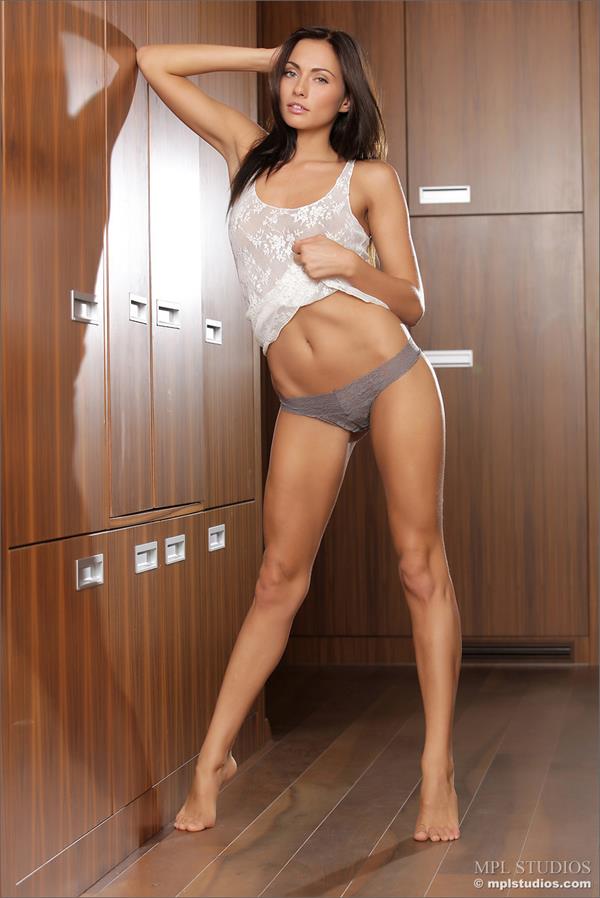 In 2013 she made her debut in the adult industry.  Her first nude modeling stint was for a German magazine.  According to her, she was very nervous doing it but ended up liking it very much.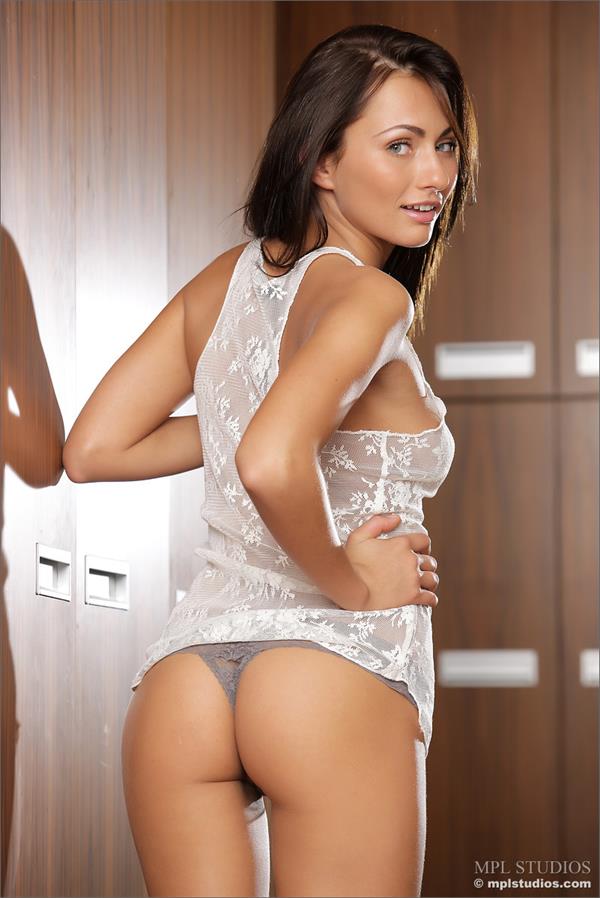 All through her adult/erotic career, she never did a scene with a partner.  It's all solos and she uhm only uses her fingers.  Her videos almost always focus on her beautiful feet which is also her asset.
Early Life
Michaela Isizzu was born Michaela Madarova on May 22, 1990, in Brno, Moravia, Czech Republic.  According to her, she was a good kid while growing up.  She always had good grades even though she was a kind of a rebel.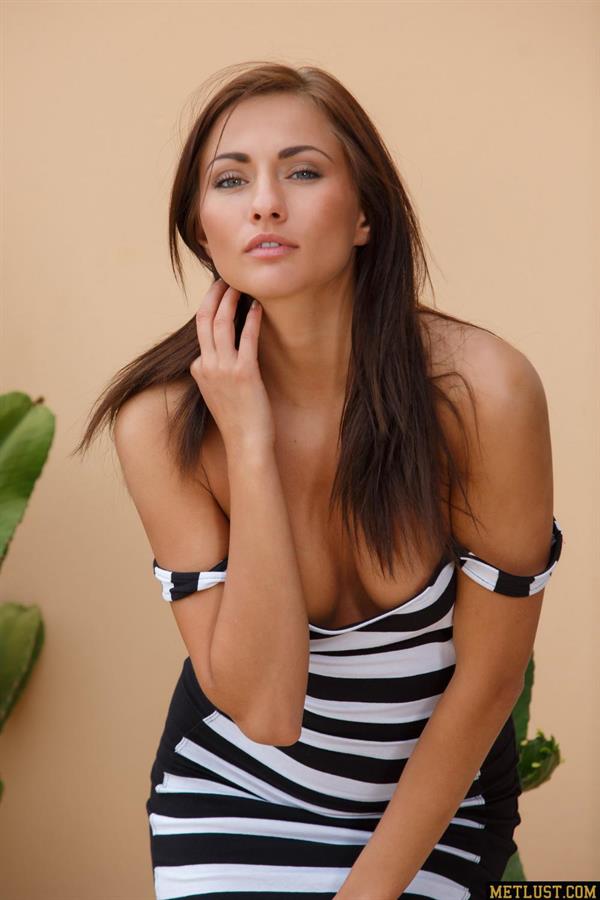 Facts and Trivia
Michaela Isizzu was featured as "Kalena A" ('Presenting Kalena' – March of 2013) and then as "Mila K" (Introducing Mila – July of 2013) in adult erotics sites Met-Art and X-Art.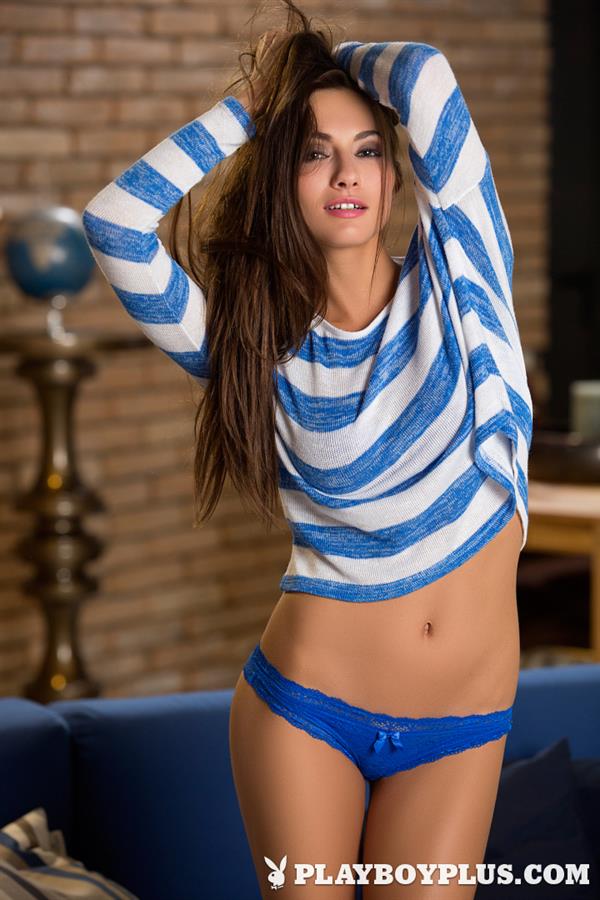 She loves tattoos and she had "Isizzu" tattooed behind her left ear and she has large tattoos on her left arm and upper back.
She has a retreat space at her parent's house where she, according to her:  "like to be alone, to read books and watch my favorite movies.  In this room are some of my toys."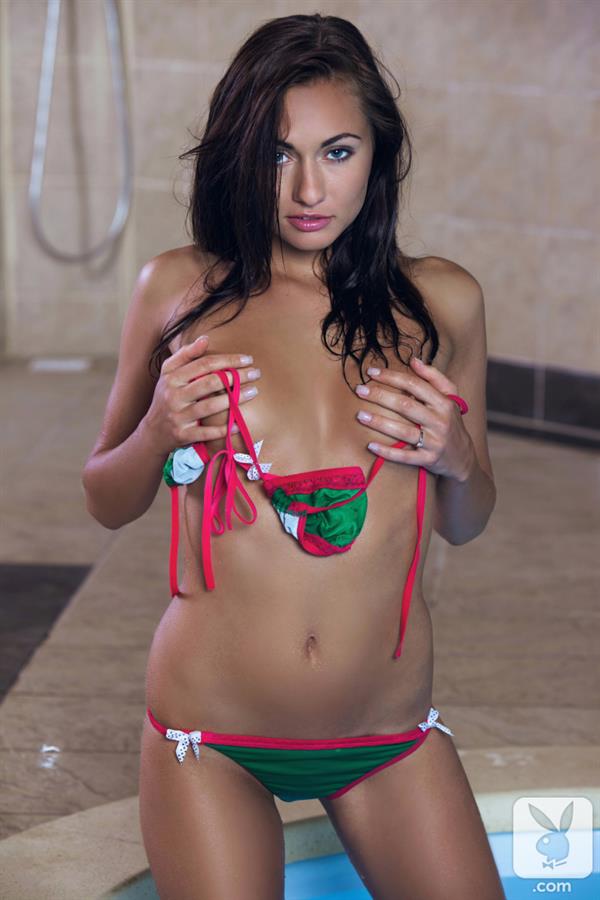 She's also into "fast, high-energy" music and she drives a very fast (according to her) Japanese car.
Body Measurements
This blue-eyed babe has a 34B-23-33 body statistics and she stands 5 feet, 4 inches.
Michaela Isizzu Photos
Follow her on Instagram for her latest poses.
Also, check out our Michaela Isizzu page for more of her "next door neighbor" hotness.
Oh, nudes?  Of course, we got 'em.  With her Playboy/Met-Art career, how could we not?  Here…  You're welcome!