Does this babe look a little like Kim Kardashian?  Yeah, maybe a little.  As in very little.  But she's waaay hotter.  We're not kidding!  Just take a good look at Ms. Vivian Kindle here.  She may share a (very) slight facial resemblance from the overrated hottie (and it depended on the angle of the shots) but that's it.  It stops there.  Okay…  why don't we let you, our dear readers, be the judge of that.
Oh man!  Could you really blame us if we find this babe hotter than Kim K.?
Who is She?
Vivian Kindle is a glamour model and a TV personality (actress and reality star) best known for her appearances (alongside Nick Cannon) on the 5th, 6th, and 7th season of MTV's Wild 'N Out.  She also did appearances on CSI: NY, Dexter, The Bold and The Beautiful, and has been a news reporter for G4.  Vivan also appeared in Nick Cannon's directorial debut film, School Dance (2014).  Aside from TV and film, Vivian also appeared on the music video for the song "Bed Medicine" by Eric Bellinger.
As a model, Vivian was featured in a variety of magazines such as Maxim, Esquire, Sports Illustrated, GQ, and FHM (and lots more, actually).
Early Life
Vivian Kindle was born on March 24, 1988, in Bellingham, Washington.  She is of Czech, French, and Indonesian descent.  She began modeling at 16 and moved to New York City at 21 to pursue a full-time modeling career.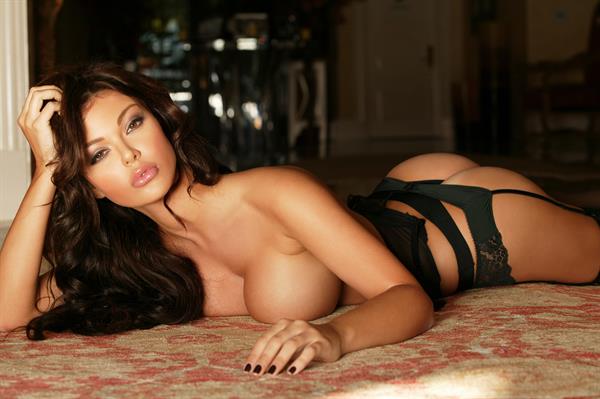 Facts and Trivia
Vivian made the transition from modeling to acting simply because the latter was very natural for her.
"…my manager knows how I love acting & comedy so of course it was an introduction that I fell in love with & my crazy personality won them over."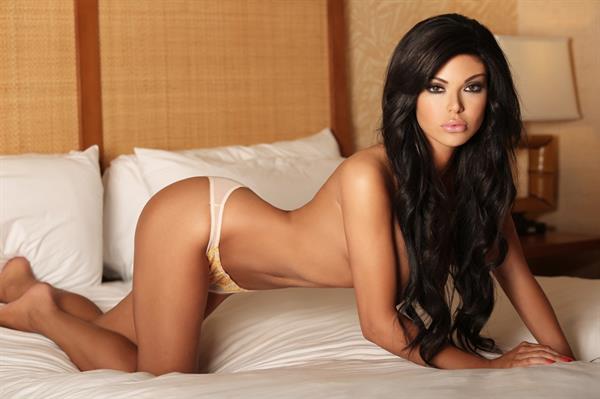 Aside from modeling and acting, Vivien is also into music and she also wants to have a music career.  According to her:  "I've been recording & working on writing songs for a while now & getting introduced to a lot of people in the music industry. I'm definitely going to be putting out some songs viral for everyone."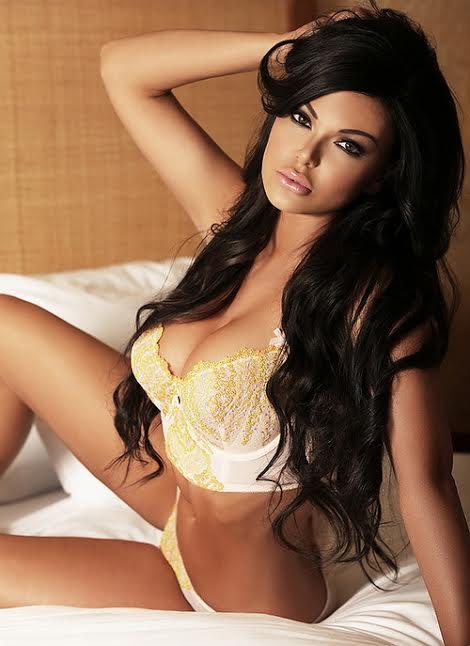 Her Body Measurements
This bombshell stands 5 feet, 5 inches and rocks a 32DD-23-34 body statistics.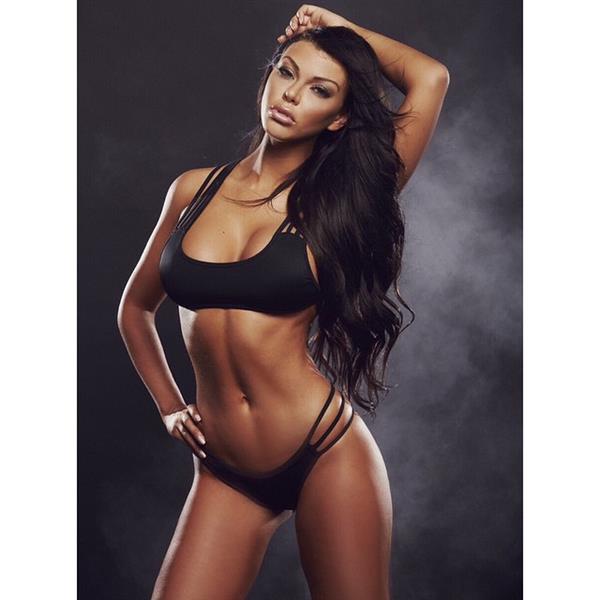 Vivian Kindle Photos
Follow her on Instagram for the latest news about her.
And for more of her "Bed" beauty, check out our Vivian Kindle page.