Kristina Mendonca is another heaven-sent hottie who is guaranteed to make you sweat the sweet sweat (Yup, horny).  Her looks alone can conquer your heart (and libido).  But what's very sexy about this woman is her environmental awareness.  (Editor note: okay…. 'environmental awareness' has never been a turn on for me but to each, their own.  I guess I could fake it to get to know her)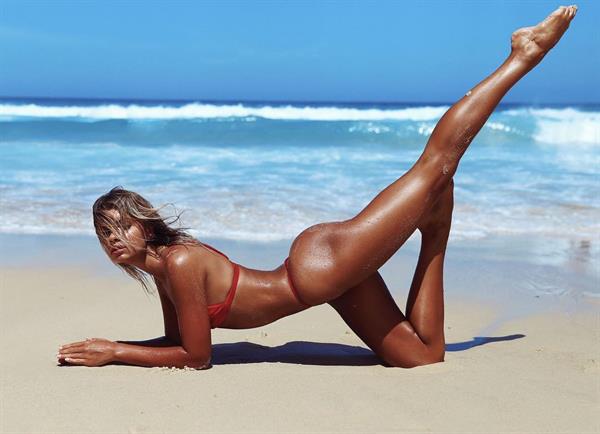 Fight fire with fire.  Hotness against hotness.
Who is She?
Kristina Mendonca is a model and a social media personality who became known for posting pictures of herself modeling for different brands of swimwear.  She is also known for posting lifestyle and travel content/pictures on Instagram.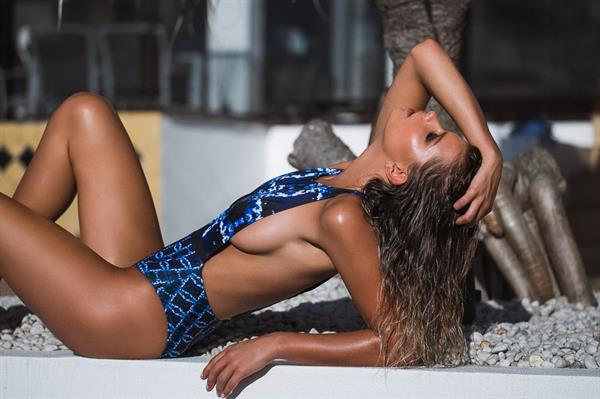 Kristina is currently represented by Vivien's Model Management (Australia) as well as Two Management Los Angeles.
Early Life
Kristina was born on July 26, 1997, in Australia.  This 20-year-old model grew up in Newcastle (two hours out of Sydney) but currently resides in the Sunshine Coast (just an hour from Brisbane) and Los Angeles.  Yup, talk about a tiring career (but we're guessing she loves it).  She regularly travels between AU and LA.  And oh yeah, she moved (well, partly) to LA to land more modeling gigs.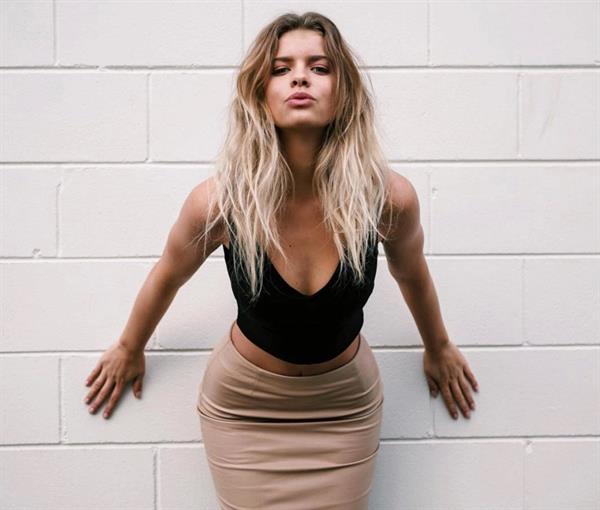 The reason why she can't fully stay permanently in LA is, according to her: " I love how in Australia how you can get the crazy, chaotic city lifestyle but then only drive one hour out and you are in a little coastal town where you know all the locals in a day…  I also love the Australian beaches, wherever I go I think I am in paradise.  I always see dolphins and whales along the coastline, just a few minutes from my house.  I couldn't be more happy with where I live (the Sunshine Coast)."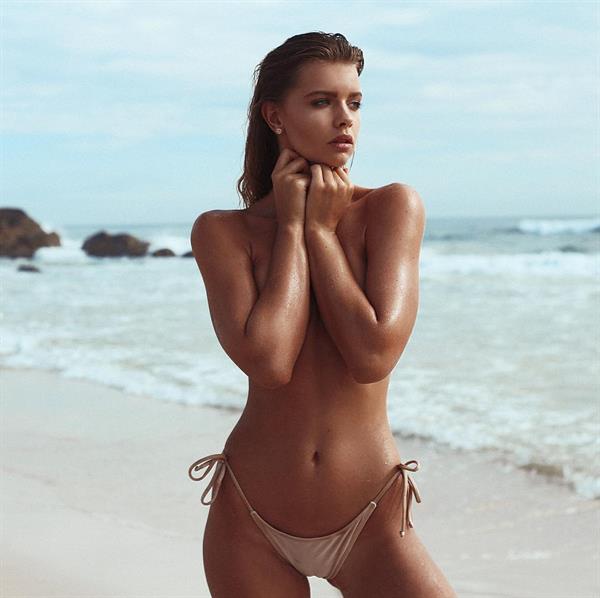 Facts and Trivia
Her exotic sounding surname, Mendonca is Brazilian as her dad's family is well Brazilian.  Her father was born on an island called Fernando De Noronha which was off the coast of Brazil.  According to Kristina, she was a strong Brazilian culture and she's very proud of it.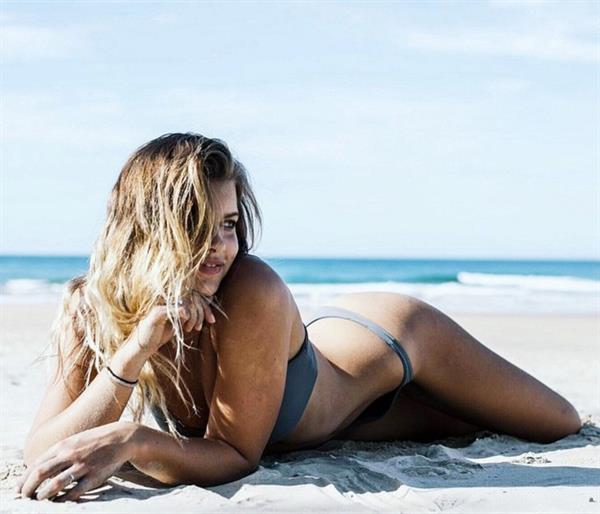 When Kristina is not busy with her modeling job, she loves to spend time having adventures along the coastlines.  And every time she finishes work, she goes straight to her boyfriend's house (yup, she has a boyfriend) and the two of them head to the beach.  She also loves spending time with her two dogs named Jack and Bella.
Kristina also dreams of, one day, being able to fly an airplane.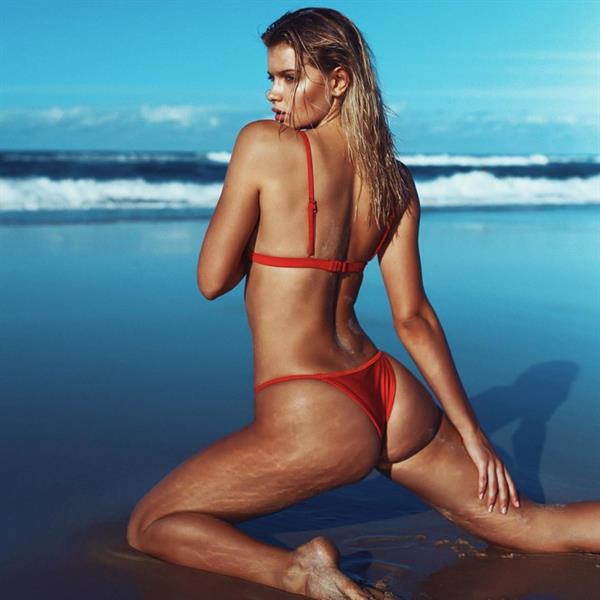 She is a climate change activist who does what she can to support her cause.  She once said in an interview that: "…climate change is a big issue in Australia that we need to act upon, if we don't do anything about it now we will suffer from our actions in the future. I love this country and I would hate to see anything horrific happen to it."
When it comes to men, she finds those who choose comfort over looks attractive. *Ahem*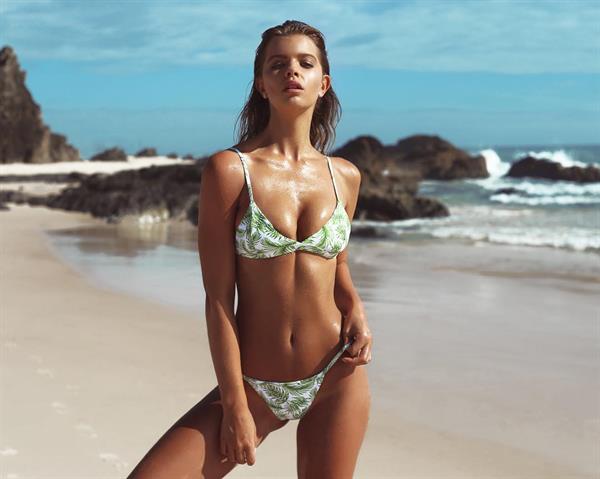 "I love seeing a guy in black jeans with a tee and a hat, it is so simple but that is what I love about it."
Katarina also likes men who are genuine about everything.  And that's what made her fall for her current boyfriend named Hugh (we don't know his full name and we don't want to know. Hmph!).
Her Body Measurements
This blue-eyed, dark-blonde bombshell stands 5 feet, 11 inches and she rocks a slim yet curvy 33-24-37 figure.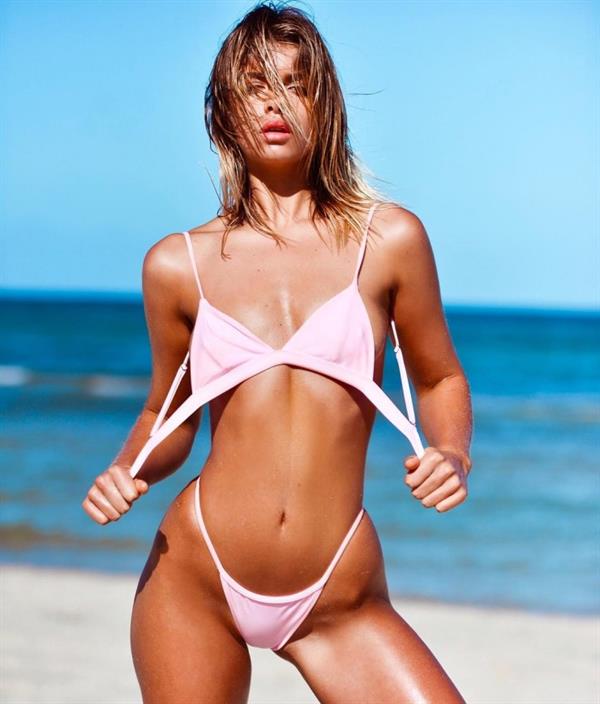 Kristina Mendonca Photos
Follow her on Instagram for her latest swimwear poses and selfies.
Also, don't forget to check out our Kristina Mendonca page for more of her hotness.