Wow!  Talk about killer bodies!  Svetlana Bilyalova has a body to die for.  Oh, and aside from that, she also has a very enticing exotic face…  she is so seductive you'd just want to keep her with you (in your bedroom) all the time.  We're not kidding!  Just take a good look at this gorgeous Russian here.  She's so hot, a single picture of her will give you an instant hard-on.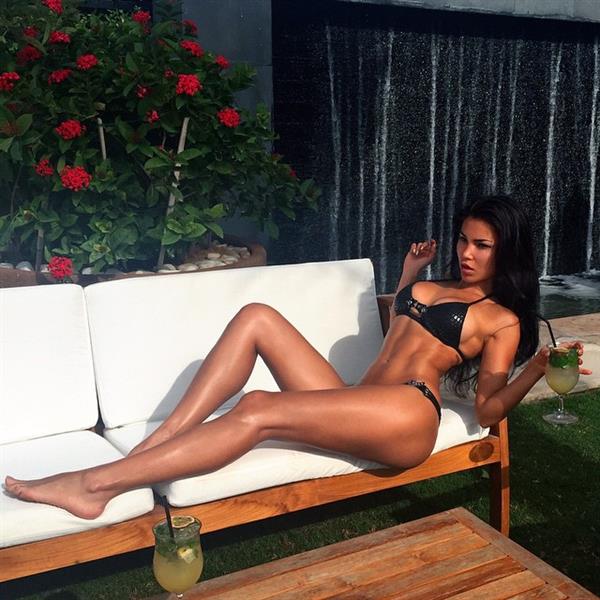 But we have lots of pictures so…  get ready for another "Battle of the Bulge."
Who is She?
Svetlana Bilyalova, nicknamed Sveta, is a Russian model and Instagram celebrity.  She has amassed over 5.6 million followers on Instagram thanks to her sexy selfies and her sometimes funny videos.  Sveta has also been featured in Sports Illustrated as a 'Lovely Lady of the Day' in May of 2015.  She also runs her own health and lifestyle blog called svetafitness.com and she writes (and also interacts with her readers) about exercise regimes, workout routines, food, and diet.
Early Life
Svetlana was born on January 13, 1992, in Moscow, Russia.  And growing up, she developed a deep interest (which then became a passion) for fashion and modeling.  That passion of hers led her into posting her photos on Twitter.  And because of her extreme hotness, she shortly started getting a lot of attention.  Her followers requested (demanded, actually) for more of her pictures so in 2013, she decided to create an Instagram account.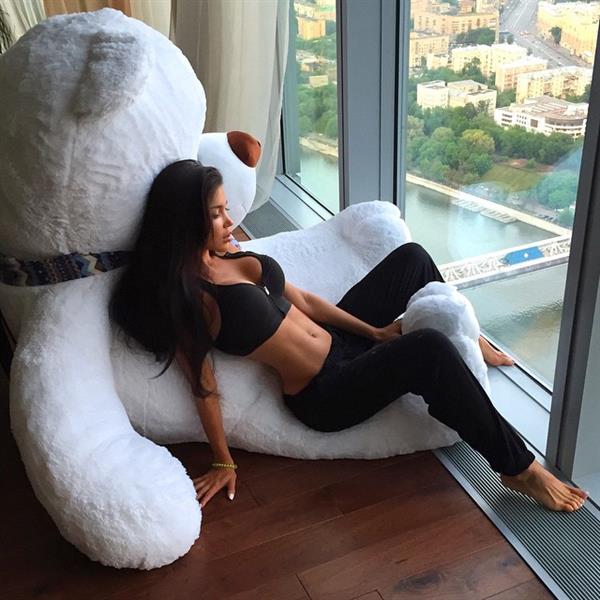 Facts and Trivia
Sveta is now L.A. based.  Yup, because of her online fame, Sveta decided to relocate to Los Angeles to seriously pursue a full-time modeling career.
She appeared in a music video "Low Life" by Future featuring The Weeknd.
Her Body Measurements
Sveta stands 5 feet, 5 inches and she rocks a (perfect ten, according to many) body measurement/s of 34B-24-34 inches.
Svetlana Bilyalova Pictures
Follow her on Instagram to know more about her.
Also, don't forget to check out our Svetlana Bilyalova page for more of her 'perfect ten' hotness.