Oooh!  This bombshell is such a turn-on.  I'm having quite a trouble writing this.  And who wouldn't be distracted by Ms. Mabelynn Capeluj?  Just check out that physique of hers…  plus the eyes that say "come here and let's cuddle…"  Damn, man!  Must be like winning the lottery if you're working with her at one of her photo shoots.  Oh dear, just imagine on a beach shoot…  you're the one applying suntan lotion all over her…
Mabelynn, if ever you need a personal assistant…  This Hotness Rater writer is a just an email away.
Who is Mabelynn Capeluj?
Mabelynn Capeluj is a model and beauty pageant titleholder.  She rose to fame after winning the Miss California USA in 2013 (in Pasadena, California) which, also, allowed her to compete in the Miss USA pageant 2013.  Prior to winning Miss California USA, Mabelynn was also a former Miss Greater San Diego USA.
She has also posed and modeled for Beach Bunny (bikini) and she is currently represented by Wilhelmina Models in Los Angeles.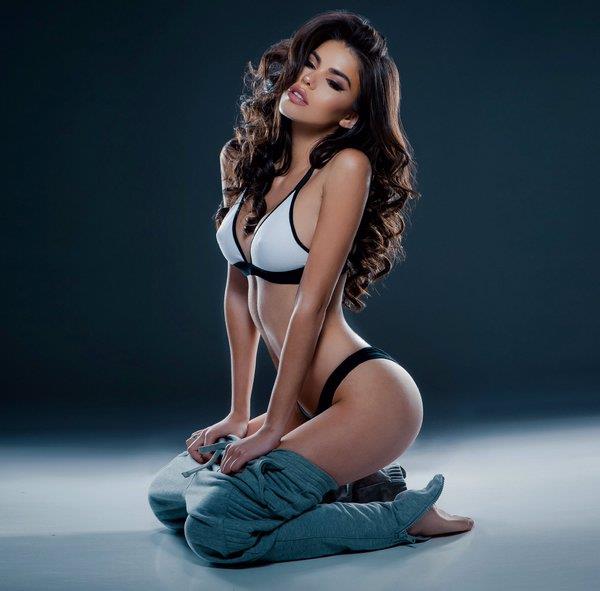 Aside from beauty pageants and modeling, Mabelynn here is also an aspiring television host and an actress.  She has appeared in the film DGK: Parental Advisory (2012) and also on the music video for the song "Waterbed" by The Chainsmokers.
Early Life
Mabelynn was born Mabelynn Poulette Capeluj on August 25, 1991, in San Diego, California.  She is the eldest of 6 siblings and they are of Argentinian and Mexican descent.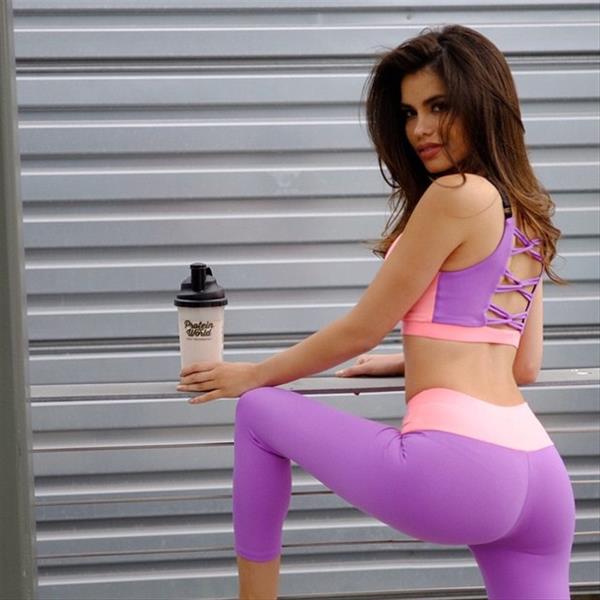 Facts and Trivia
She is currently studying broadcast journalism at Chapman University and according to her, after she obtains her master's degree, she wants to work for E! News as an Entertainment Reporter.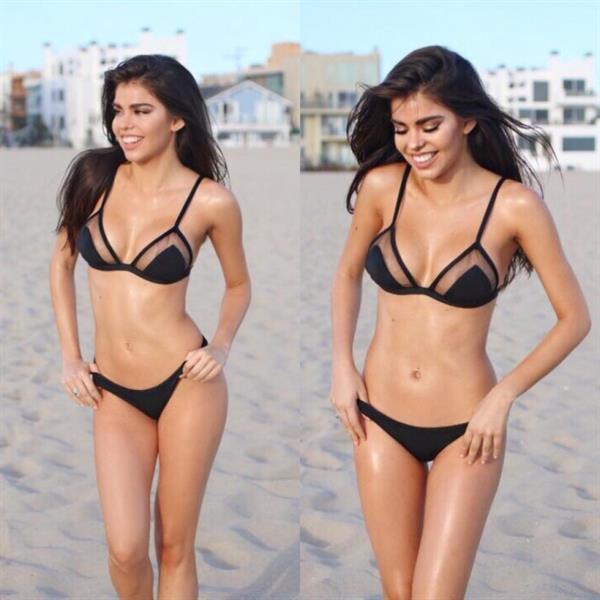 She is an ambassador and spokeswoman for the National Psoriasis Foundation and she also runs a blog that is about Psoriasis.
Mabelynn was diagnosed with Psoriasis when she was 16-years-old and she got it from using a hair dye that was too harsh.  She was taken to a dermatologist and she was misdiagnosed.  According to her: "They thought it was a skin fungal thing. It wasn't until I went to Argentina that winter break to see my aunt. My aunt has psoriasis and saw what was happening with my skin and gave me some great advice. We went to the beach every day and that really cleared up my psoriasis."
When she returned from her vacation, she tried every available medication from lotions, pills, shampoos, and conditioners but nothing worked for her except going out in the sun.  So yeah, her treatment was fun and free.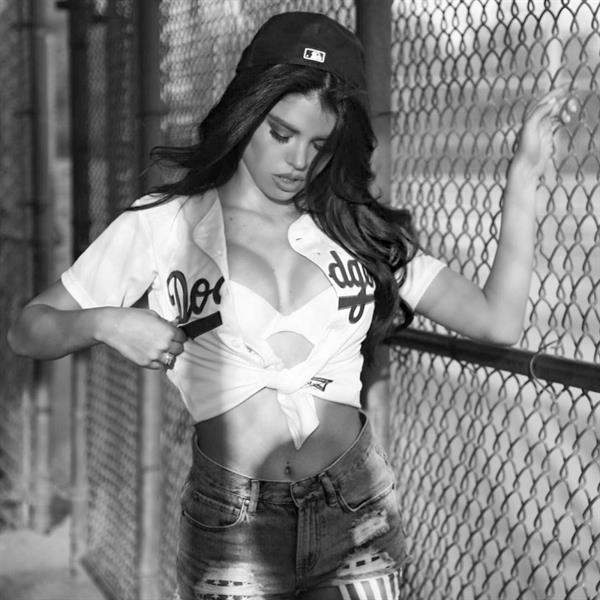 Mabelynn is also a baseball fan…  And as part of her Miss California duties then, she has thrown out the first pitch at an Angels and Padres game.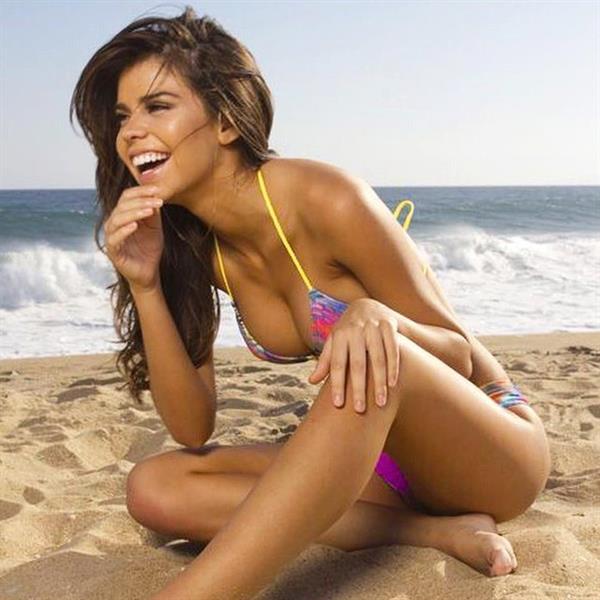 And oh yeah, English is Mabelynn's (and her family's) second language.
Mabelynn Capeluj Photos
Follow her on Instagram for more news about her.
Also, be sure to check out our Mabelynn Capeluj page for more of her hot pictures.