Russian babes.  We just love them and we make it a point that we post an entry about one at least once a week.  (Editor Note: I'm not sure that is true at all but okay)  And for this week, folks, let's have a look at this super gorgeous Russian by the name of Katarina Pudar.  She's so pretty, isn't she?  Oh, and extremely hot, too!  Check her out!  That beautiful, innocent-looking face would make you instantly fall in love with her.  And that curvy body…  Man, that's sure to give you an instant woody.  Wow!  Just wow!  Now let's get to know her a little, shall we?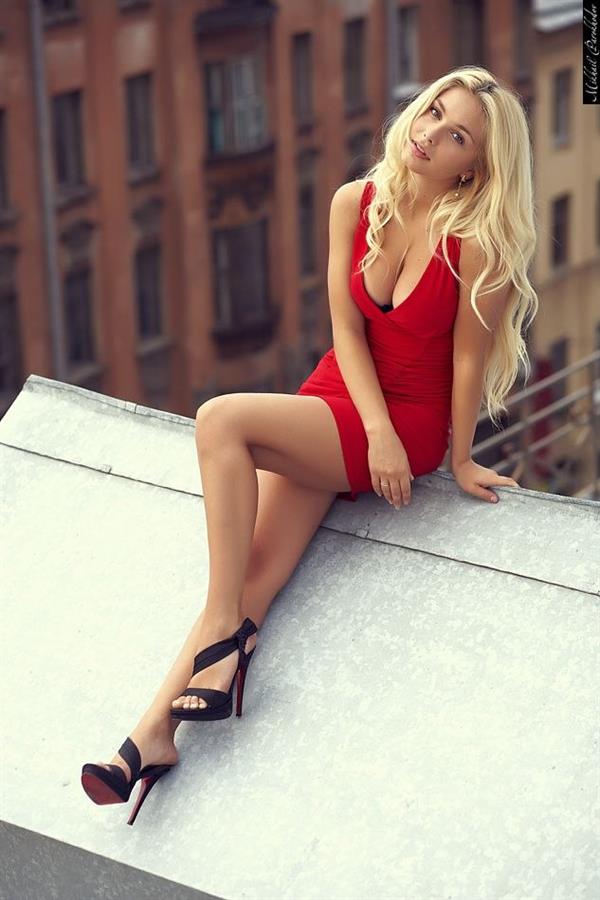 Who is Katarina Pudar?
Not much information is available on the net about this bombshell.  This is all we know really:  Katerina Pudar is a model and a broadcast radio personality who is famous for her work with Moscow based radio station NRJ 104.2 FM.  She is also quit a star on Instagram and she was both Miss Maxim and Miss FHM.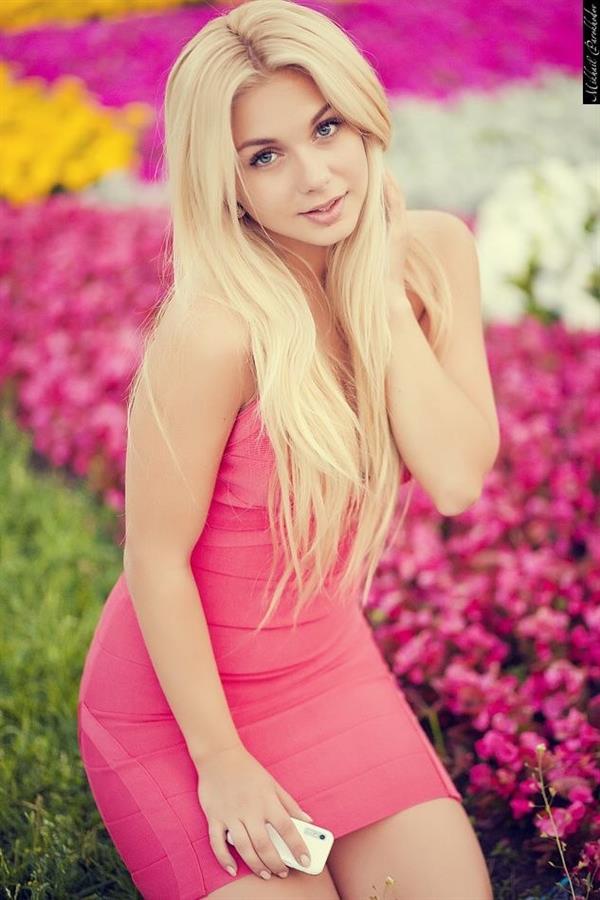 Katarina is represented by a number of modeling agencies such as Fashion Bank (Moscow), Modelia (Seoul), Select Deluxe Model Management (Saint Petersburg), and 301 Model Management (Istanbul).  Oh, and she is also an actress and she has appeared in Ukroshchenie Stroptivykh (A Russian film that was released in 2009) and the Russian TV series Khvost (2012).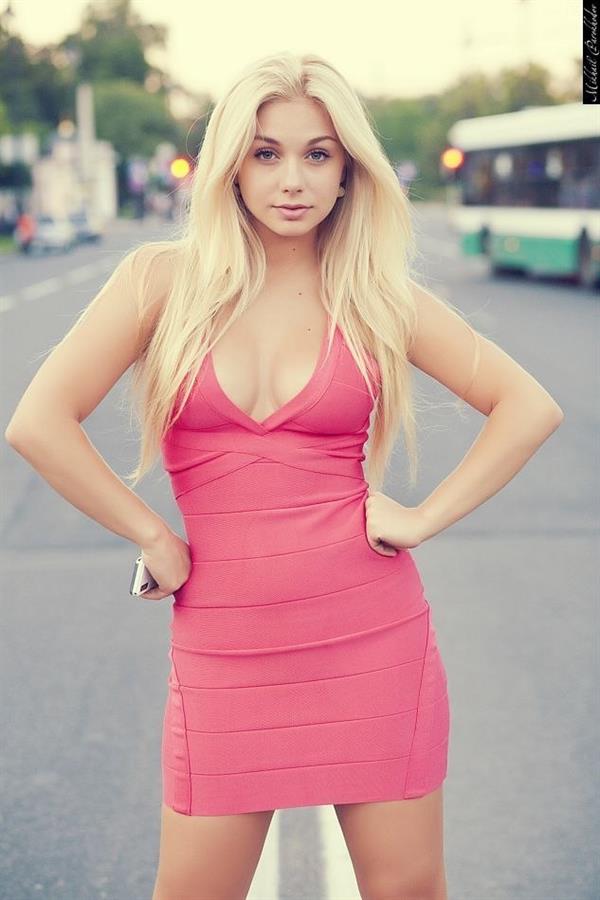 Early Life
Katarina Pudar was born on October 8, 1990, in Saint Petersburg, Russia.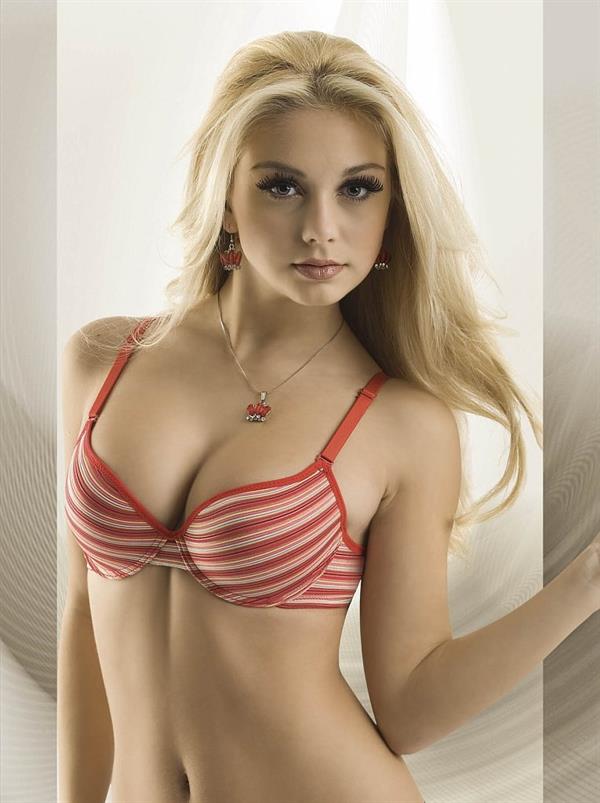 Facts and Trivia
She appeared in a photograph at an even 2015 with professional tennis player, Roger Federer.  (Editor Note:  I'm sure she has appeared in lots of photos)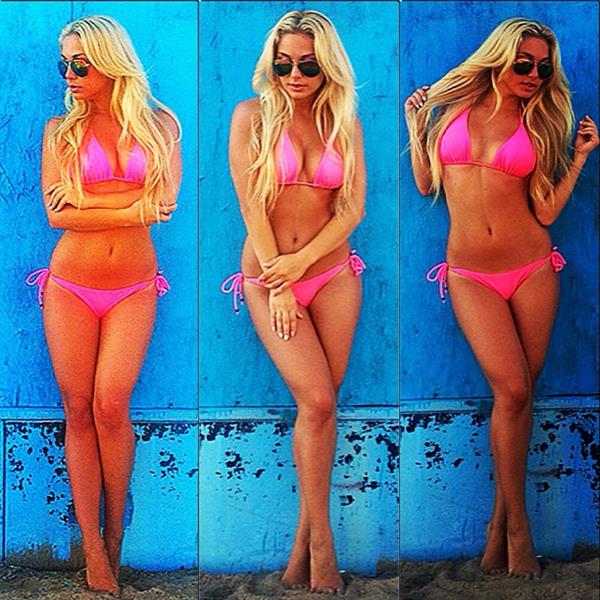 Her Body Measurements
This blue-eyed, blonde bombshell stands 5 feet, 9 inches and she rocks a curvy 35-24-36 figure.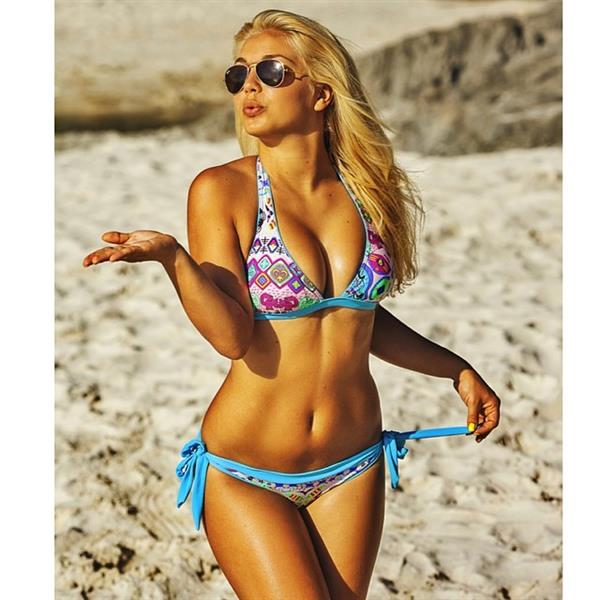 Katarina Pudar Photos
For her latest selfies, bikini poses, travel shots, and lifestyle pictures, follow her on Instagram.
Also, don't forget to check out our Katarina Pudar page form more of her gorgeousness.