Oh, such class.  Can it get classier than this?  Catrinel Menghia is perhaps one of the classiest women I've ever laid eyes on (pictures only of course).  She just has that elite look that is so irresistible…  I mean, look at her…  Even without clothes on, she can probably endorse the best brands and fashion lines.
No clothes…  Of course, you'd want to see her in that.
Who is this Very Fine Hottie?
Catrinel Menghia is a prime fashion model from Romania who is best known for her appearances the Sports Illustrated Swimsuit Issue/s 2006 and 2009.  She also has been the face of Giorgio Armani (2006) and French lingerie brand, Lisa Carmel (2011).  Catrinel has also done ad campaigns brands such as ADK, Levi's and Valisereand.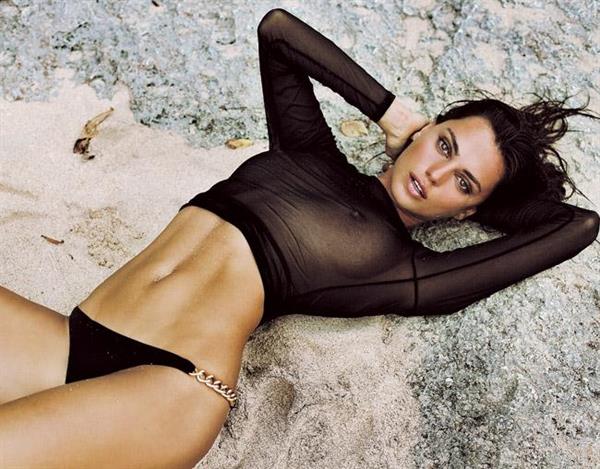 In September of 2008, Catrinel was featured on the covers of FHM Romania.  She has also appeared in other magazines like Maxim, Stuff, Fitness, and Cosmopolitan.
In 2012, Catrinel starred on a campaign for Fiat Abarth, which featured a commercial with Charlie Sheen called 'House Arrest'.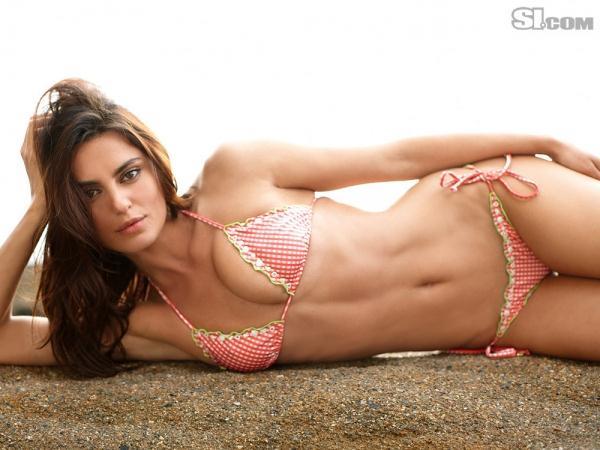 Catrinel Menghia's Early Life
Catrinel Menghia was born October 1, 1985, in Romania.  She was raised on a farm in Ia?i (Iasi).  Before becoming a model, Catrinel held the title of 'number one high jumper in Romania' and was about to become an Olympic athlete.  That all changed when she was 16, when on a school trip to Bucharest, she was discovered by a fashion scout…  And the rest history.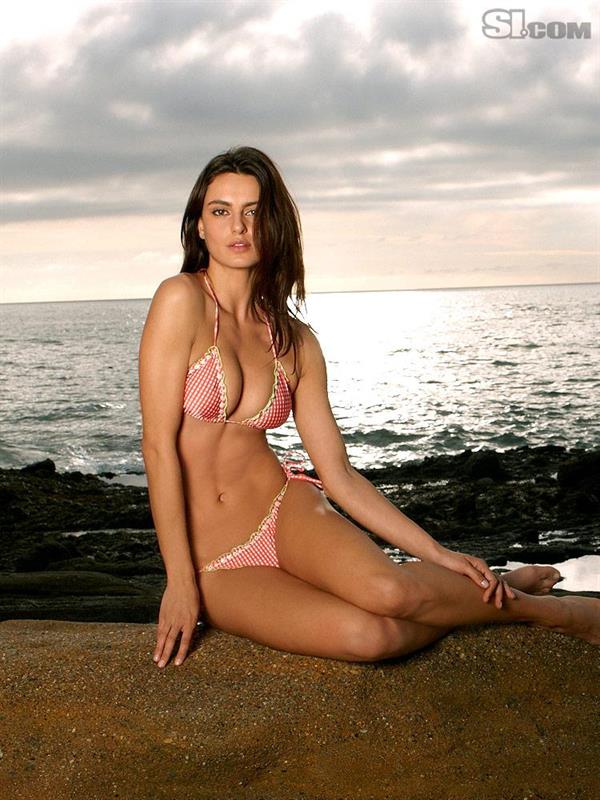 Career Journey
Catrinel, at the age of 16, bagged the third place in Ford's 'Supermodel of Romania' competition.  A year later when she was 17, she made her television debut appearing in Cerceii Tai music video from the Romanian band Krypton.  In the same year, she signed with Major Model Management in Milano.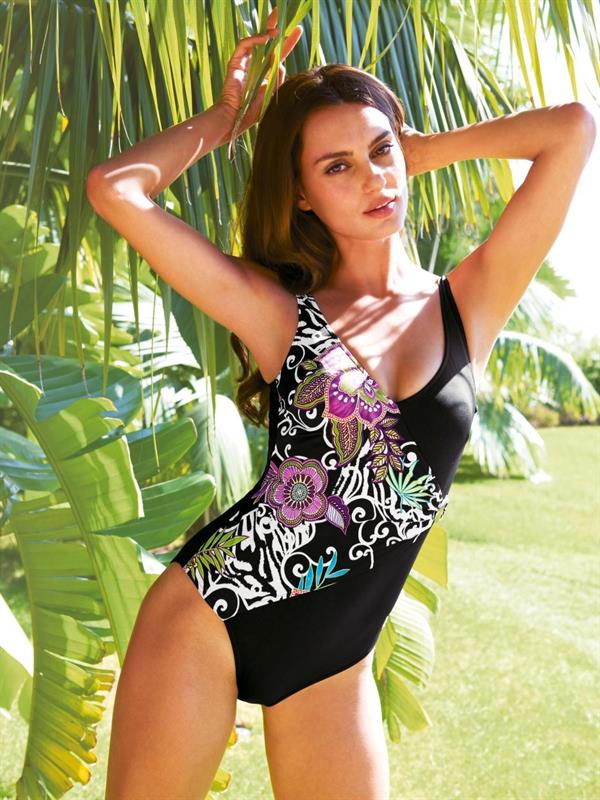 Catrinel received Romania's Model of the award in 2002.
In 2011, Catrinel started pursuing a career in acting and she sometimes goes by the name of Cartrinel Marlon.  She landed roles in three feature films in just a period of ten months.  With that success, she finally decided that it time to move to New York City to further pursue an acting career (and to continue modeling, of course).  In January of 2013, she appeared in an episode of the CBS hit crime drama series CSI.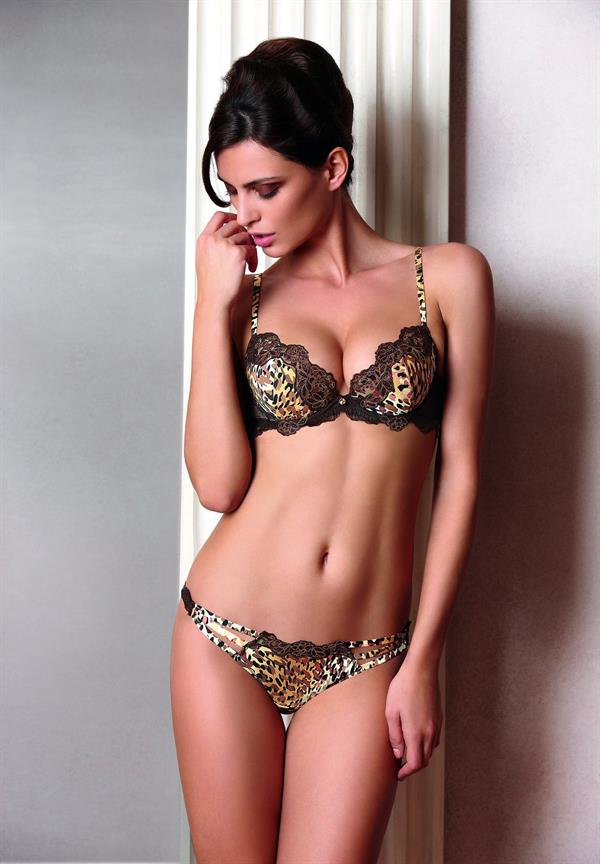 Body Measurements
This brown-eyed beauty stands 5 feet, 9 inches and she has a shapely 35-23.5-35 figure.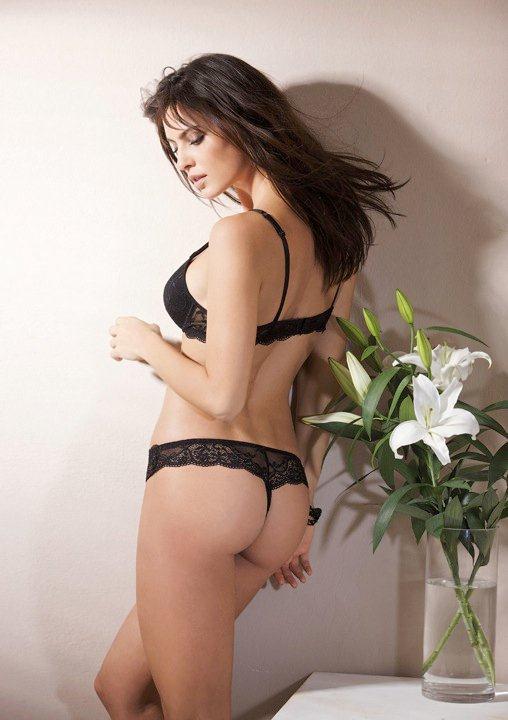 Catrinel Menghia Photos
Follow her on Instagram for her newest poses and selfies.
And don't forget to check out our Catrinel Menghia page for more of her classy hotness.