Super sexy is what this woman is!  Just look at that tanned body of hers, man!  She is truly sizzling hot.  Whew! Paula Manzanal is the type you'd stare at all day and just won't give a damn about whatever else is around you.  She can make you forget your surroundings and heck, she can even make you forget your name for a sec.  Only a few women can do that…  And boy, oh boy, she's really one of them!  (Editor Note: come on, we know all hot babes can do that to you)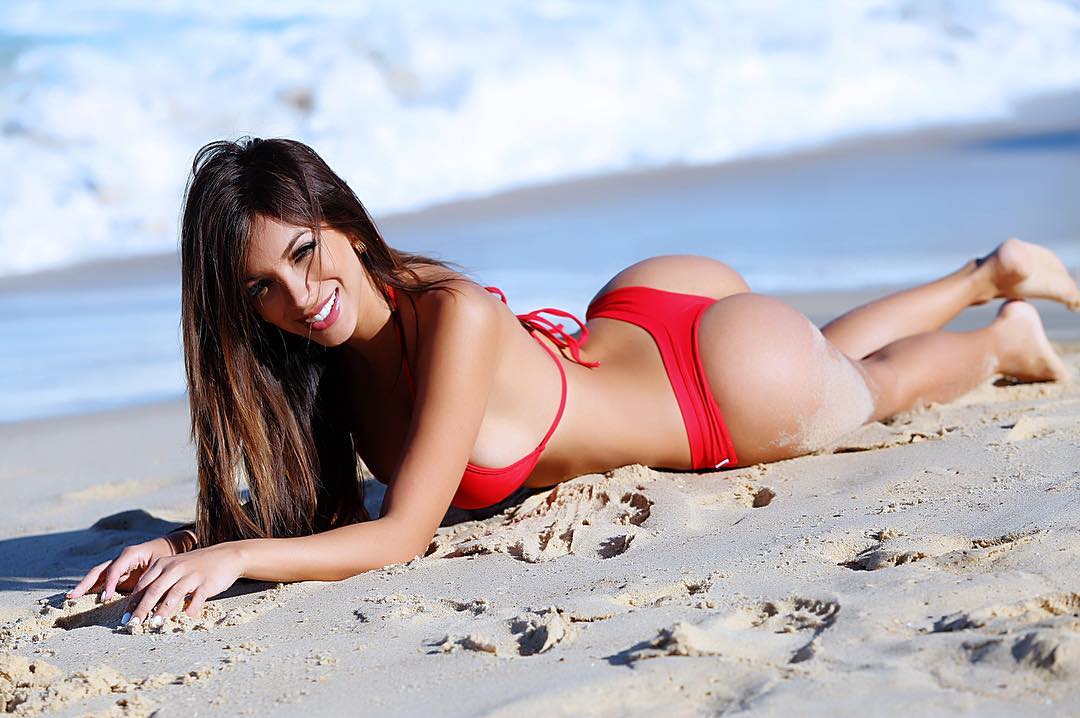 See?  Now it's just you and your screen with her picture on it.
A Bit of a Background
Paula Mananzala is a Peruvian model who has won quite a number of competitions.  In 2014, she won both the Miss Swimsuit International the Face of Beauty International Peru.  Paula, aside from being a beauty queen, is also an entrepreneur.  She is the restaurant owner of QuintoQuarto in Peru.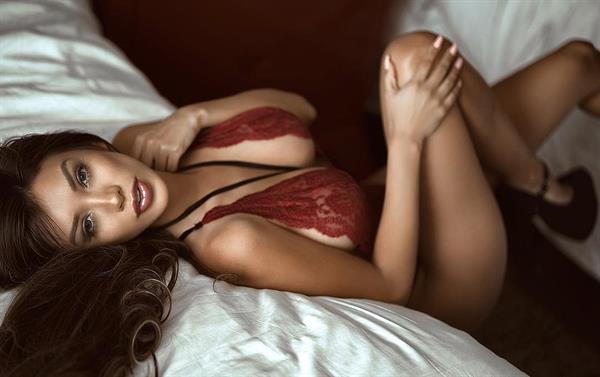 Early Life
Paula Manzanal was born on August 25, 1994, in Callao, Peru.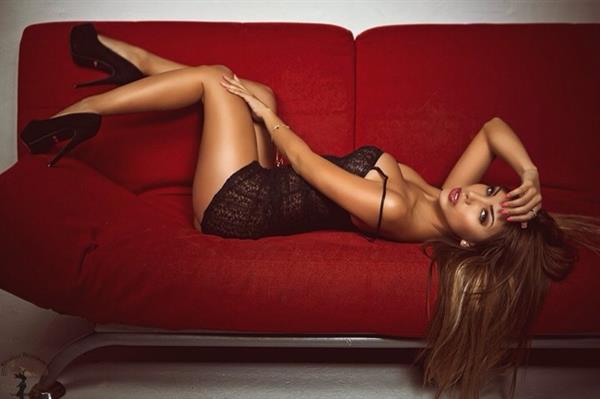 Facts and Trivia
Paula is an active Instagrammer and she publishes hot pictures daily.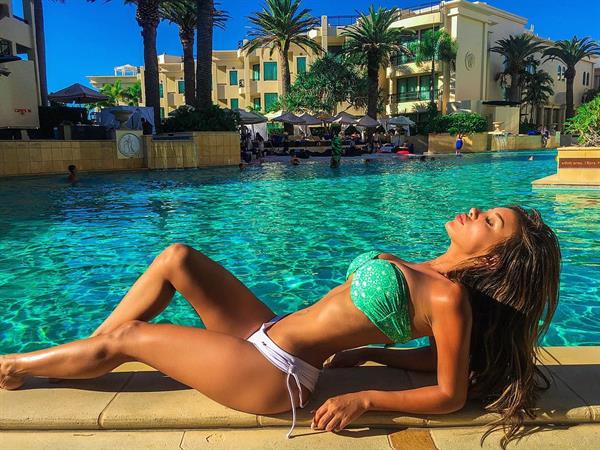 Body Measurements
This blue-eyed brunette stands 5 feet, 7 inches and she rocks a 38-23-37 super curvy figure.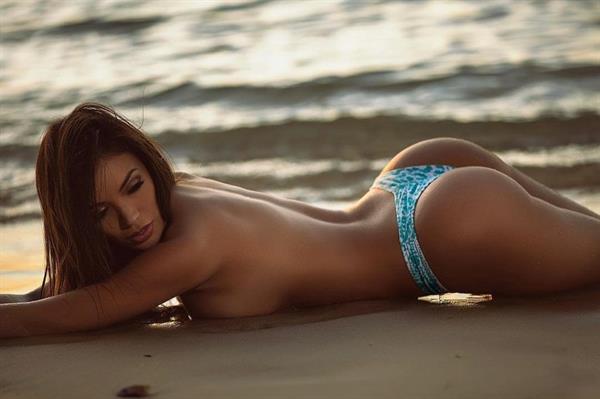 Paula Manzanal Pictures
Follow her on Instagram for her latest selfies and pro shots.
Also, don't forget to check out our Paula Manzanal page for more of her sizzling goodness.  Her bikini shots are amazing!  I definitely want to hang out on that beach.