Hot, goddess-y, and everything in between.  Natalia Vodianova is someone you'd really fantasize about (and often).  She is one of the few who is on the top of the (modeling) triangle (Editor Note: wtf is a modeling triangle?).  Her hotness plus her heart made her a favorite not just to the fashion and entertainment world, but also to horny geeks like us.  Natalia is truly something and everything about her is beautiful.  Check her out.  Her pictures only half-describes what she really is.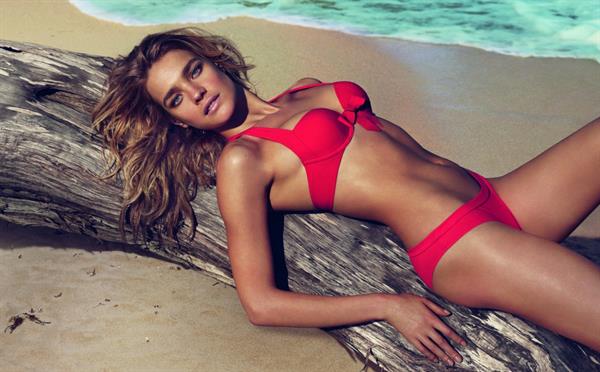 Who is Natalia Vodianova?
Natalia Vodianova (aka Supernova) is a famous Russian fashion model, philanthropist, and occasional film actress.  She is one of the most desired and highest paid models of all time.  She is most famous for her rags to riches career journey.  Oh, and for her eight-season, seven-figure contract with giant brand Calvin Klein.  Natalia has walked in more than 200 runway shows for both American and European designers and haute couture collections.  She has appeared in advertising campaigns for Louis Vuitton, Chanel, Gucci, Nina Ricci, Versace, Yves Saint Laurent, L'Oréal, H&M, Guerlain, Givenchy, Prada, Calvin Klein, David Yurman, Marc Jacobs, Stella McCartney, Diane von Fürstenberg, Hugo Boss, Miss Sixty, Stuart Weitzman, Etam and a lot more.
Natalia first appeared on the cover of American Vogue (alongside Gisele Bundchen and Daria Werbowy) in 2004.  In 2012, 8 years after her cover debut, she ranked 3rd on the Forbes top-earning models list, estimated to have earned $8.6 million in just one year.
Natalia was also chosen by Mattel (in 2016) as their prototype for the launching of the first Russian Barbie.
Early Life
Natalia Mikhailovna Vodianova was born on February 28, 1982, in Gorky, Soviet Union (now Nizhny Novgorod, Russia).  Natalia grew up in a poor district called Avtozavod with her two half-sisters (one of whom has cerebral palsy) and her mother.  Her father walked out on the family when she was only a toddler (Natalia had no contacts with him until after she became famous).  As a teen, Natalia helped her mother sell fruit on the street.  Then later, with the help of a friend,she  set up her own fruit stand to help her family.
Natalia went to modeling school and finished it at the age of 15.  And just a year after that, an agent from Paris discovered her.  The agent then convinced Natalia to learn English and move to Paris.  At 17, she signed her first contract with Viva Model Management.
Outside Modeling
Natalia made her film debut in 2001, making a brief appearance in Roman Coppola's CQ which stars Billy Zane.  In 2010, she appeared in the 2010 remake of Clash of the Titans, portraying Medusa.  In October of the same year, she had a lead acting role in a film adaptation of Belle du Seigneur, Albert Cohen's 1968 novel.  The film also stars Jonathan Rhys Meyers and it was released in 2013.
Natalia, in 2009, co-hosted the semi-finals of the Eurovision Song Contest in Moscow.  In December of the same year, she was an ambassador of the 2014 Sochi Winter Olympics.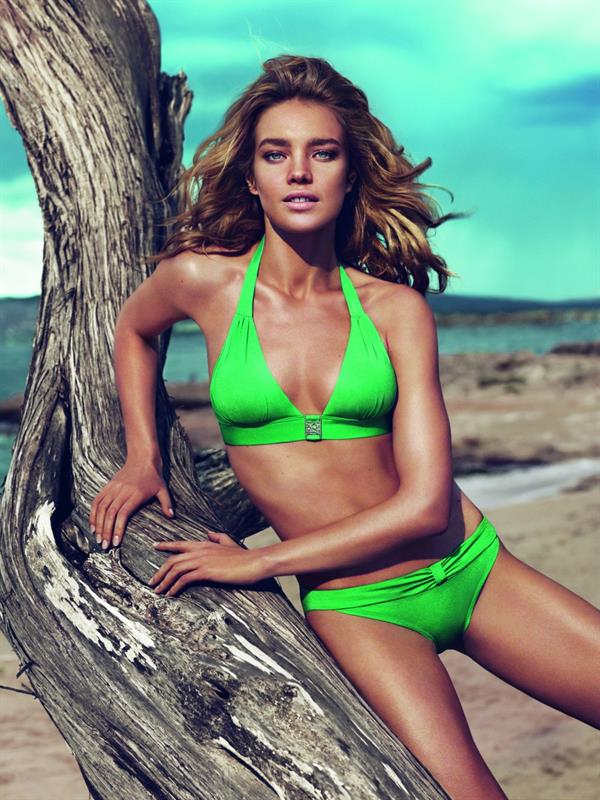 Natalia also appeared at the 2010 Winter Olympics closing ceremony in Vancouver, Canada.
Her Philanthropy
This super babe is now famous for her philanthropic activity. You see, she used her earned wealth to start the Naked Heart Foundation, an organization which helps to develop (and provide) a safe environment for children in Russa.  Natalia also lends her support to other philanthropic causes such as the Red Campaign, an initiative which aims to eliminate AIDS in Africa.  She also became an ambassador for Hear the World, a global campaign that raises awareness on 'loss of hearing'.
Natalia, in 2015, teamed up with Eugenia Makhlin.  They created the Elbi app, which allows people to donate money with a 'Love Button', create content, send messages, and vote.  The app allows users to donate to charities such as Save the Children International, Walkabout Foundation, Blue Skye Thinking, and others.  The name Elbi (LB) stands for Little Big and the philosophy behind it is that you can make a big difference through little acts.
Natalia is also a spokesperson for the Tiger Trade Campaign, a group of 38 organizations that are united under the common aim "to bring back wild tigers by stopping trade in tiger parts and products from all sources."
"I'm proud that Russia, my country, is home to the most magnificent of animals, the wild Siberian tiger. Today it is up to us to protect the tiger and its home, fewer than 350 Siberian tigers remain in the wild and no more than 3,400 tigers survive anywhere in the world. Unless we act now we will see the extinction of the wild tiger within our lifetime."
Facts and Trivia
Natalia was married for ten years (2001-2011) to British billionaire Justin Portman.  They had three kids.  After her separation with Portman, Natalia began dating Antoine Arnault, son of LVMH founder and CEO of Berluti Bernard Arnault.  The couple has two kids, Maxim and Roman.
Awards and Achievements
Harpers Bazaar awarded Natalia with the 'Inspiration of the Year Award' (because of her philanthropic efforts) in 2010.
In 2013, at the fourth annual DVF Awards, Natalia was honored with the Inspiration Award.  The award is given to women "who have demonstrated leadership, strength, and courage in the face of adversity, and who use their influence to effect positive change."  The same year, Harper's Bazaar awarded Natalia the Bazaar's 'Philanthropist of the Year Award'.  In November of the following year, for her contribution and philanthropy as The Voice for Children, Natalia was one of the honored 2014 'Glamour Woman of the Year'.
Body Measurements
This blue-eyed, blonde bombshell stands 5 feet, 9.5 inches and she has a 32.5-24.5-35 body statistics.
Natalia Vodianova Photos
Follow her on Instagram for the latest news about her.
Also, don't forget to check out our Natalia Vodianova page for more of her pictures.