Ebonee Davis isn't just in the business to make her dreams come true, nor is she modelling just to enjoy the perks of modelling.  This young, black model took up modelling to change some rules and set a new standard of beauty.  Scroll below to know why.
Ebonee Davis' Profile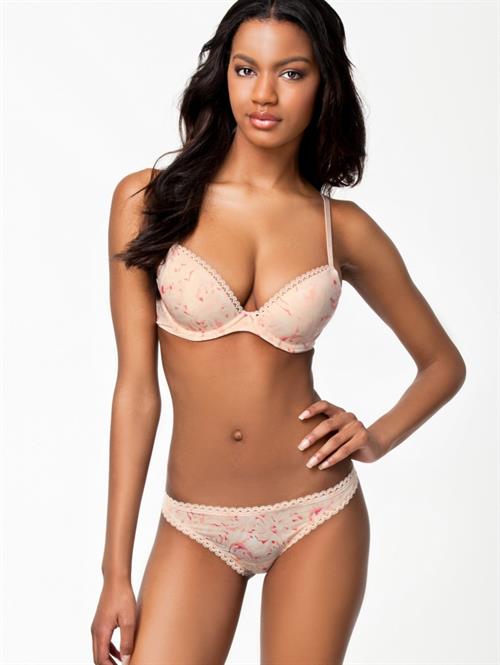 Ebonee Davis, a 24-year old black model captured the spotlight when she became a contestant on the 18th cycle of America's Next Stop Model. With her unbelievable figure and natural beauty, Davis finished in the Top 5.  She may have not won the title but she has achieved great success after the show.  She was booked by international brands like Calvin Klein, Victoria's Secret, and L'Oreal.
How Ebonee Davis Was Discovered?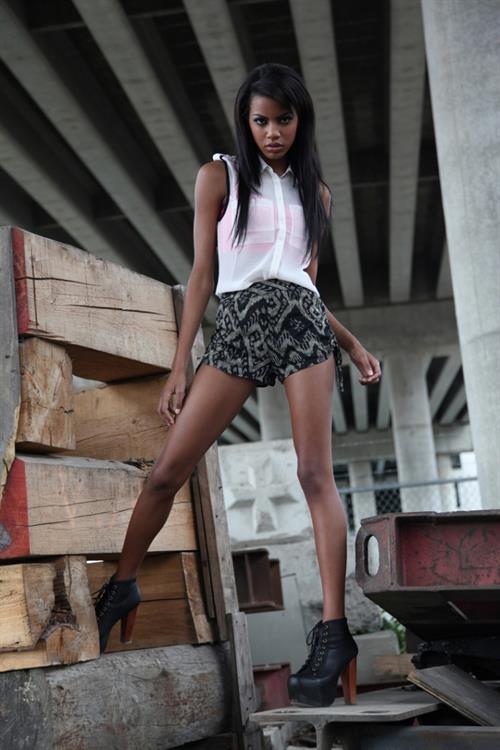 In an interview with CR Fashionbook, Davis shared how she got into the industry.  At a very young age, Davis already knew she wanted to become a model.  So, she set her mind into it and made everything to pursue her goal. "I researched local agencies in Seattle, my hometown, and went in for open calls. I signed with Seattle Models Guild at 18 and grew from there."
What you don't know is that Davis went to the casting sneakily.  She had to skip the class to go to an open-call casting.
She started studying to become a physician for mental health before she moved to New York to model full-time. "Finding an agency in New York wasn't easy though.  Agencies were very quick to say that they already represented a girl with my look but I kept trying until finally a door opened."
Sports Illustrated Rookie Member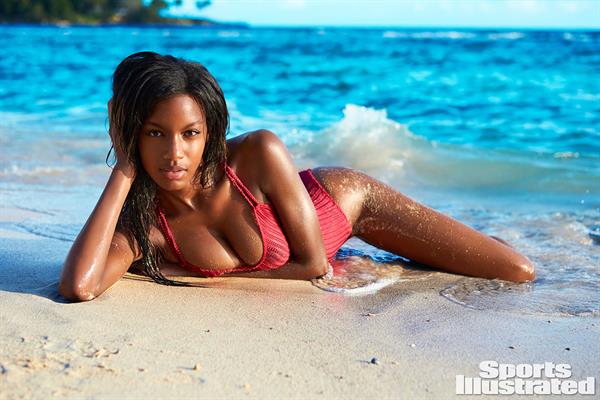 In 2016, the Seattle-born model was part of Sports Illustrated Swimsuit Rookie Class.  Expanding the society's standard of beauty, Davis decided to show her natural hair during the shoot. She said:
"I don't think my natural hair says anything about me other than that I want to have control over my image.  A lot of people associate not wearing weave or straightening your hair with being more enlightened but I don't agree with that.  I've straightened my hair and added pieces a few times since I went natural."
"Being in Sports Illustrated means a lot to me.  It's really a dream come true," says Davis. "There's so many iconic models who have been featured in the magazine… It's an honor and privilege to be amongst them."
Davis considers being featured in the swimsuit magazine as one of her career highlights along with shooting for Victoria's Secret Pink and booking the Calvin Klein campaign twice.
"I had all three of those jobs listed as career goals for years, so being able to out a check mark next to each one has given me such an immense feeling of accomplishment and gratitude."
Check out her video during the SI casting calls.
Ebonee Davis On Diversity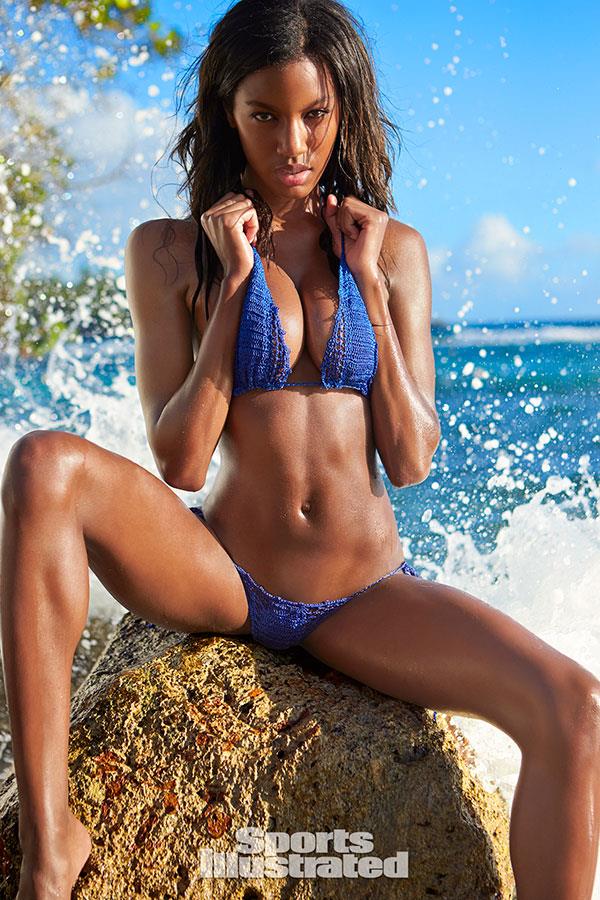 As one of the few black models who's already rocking the modelling industry, Davis is determined to break the people's standard off beauty and just let them accept and celebrate people's differences.  During the BET social activity called Black Girls Rock 2017, Davis said: "These barriers that society has… I just want to break all of that down and I want [Black women] to realize how beautiful and how powerful we are."
Earlier this year, Davis gave an inspiring TED talk at the University of Nevada that discusses diversity issues. One of her notable messages was, "Inclusion doesn't just mean one token black model.  I don't want to be hired so I can fill an HR box.  I want to be hired for my unique contribution to the industry. Instead of forcing my beauty into your pre-existing box and asking me to change, expand your definition of beauty to be inclusive."
Honey Bees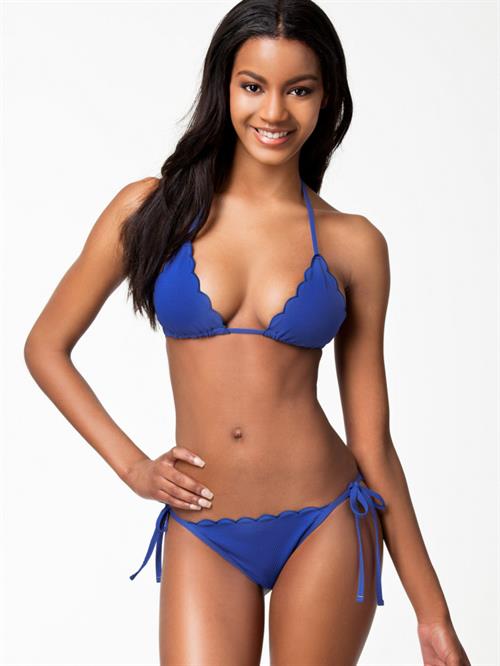 Along with her other roles as model, writer, and activist, Davis also launched a charity for kids.  Last year, she opened a summer camp for fifth-grade girls called the Honey Bees. The camp which was set up in Brooklyn, New York paved the way for young ladies who were not doing good in school, mainly with literacy to improve their reading skills.
"[Honey Bee] is a derivative of my adult book club name, Apis Mel, meaning honey bee in Latin. Honey bees are one of the few matriarchies found in nature."
Other Hobbies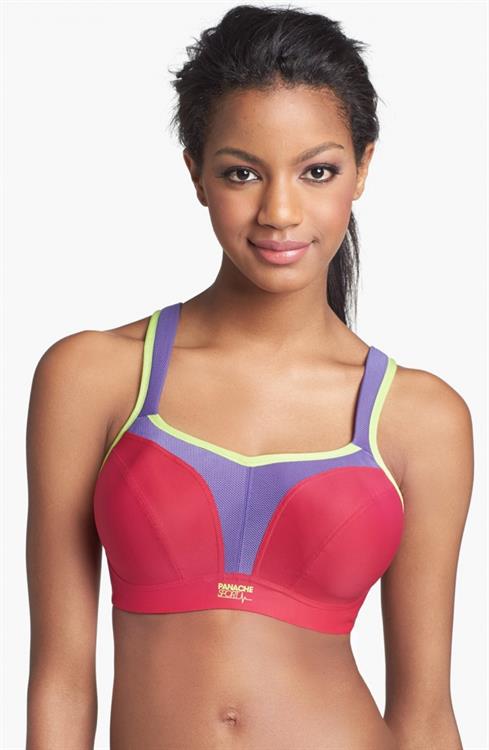 Despite being busy with a lot of things, Davis makes sure she has time to take care of herself and maintain a healthy body and mind.  Aside from keeping a healthy diet and exercise, Davis also does meditation.  She shares:
"I got introduced to mediation at a young age. My grandmothers are both Buddhist, so many practices associated with eastern religion and philosophy are familiar to me. However, I started seriously looking into it about a year ago, as a way to get some peace and clear my mind. I like to meditate in a corner of my bedroom. It's a personal space and since very few people enter my room, the energy in there is my own, which is helpful."
Davis also enjoys cooking.  She confessed that she has a really great recipe for vegan curry.  Although she's not really vegetarian, she always ends up cooking or creating a recipe for vegan food.  The only meat she can actually cook is fried chicken.
During free time, Davis hosts game nights in her apartment. "I like to have game nights at my house as a way to bring people together and have a good time. In New York, people get so busy, so it's nice to be able to bring your friends together in one place. We have a great time playing games but the best part is the conversation."