"Yummy" is the best word to describe this woman here.  Just look at her.  Come on, ogle.  Do you feel anything now?  She kind of makes the atmosphere a little humid, huh?  Yeah, she's that hot, and she'll make you sweat a little (if not like a pig).  This woman, dear friends, is Leanna Decker and yeah, she will make you want to reach down and check your crotch area for any unwanted (is it?) hardening.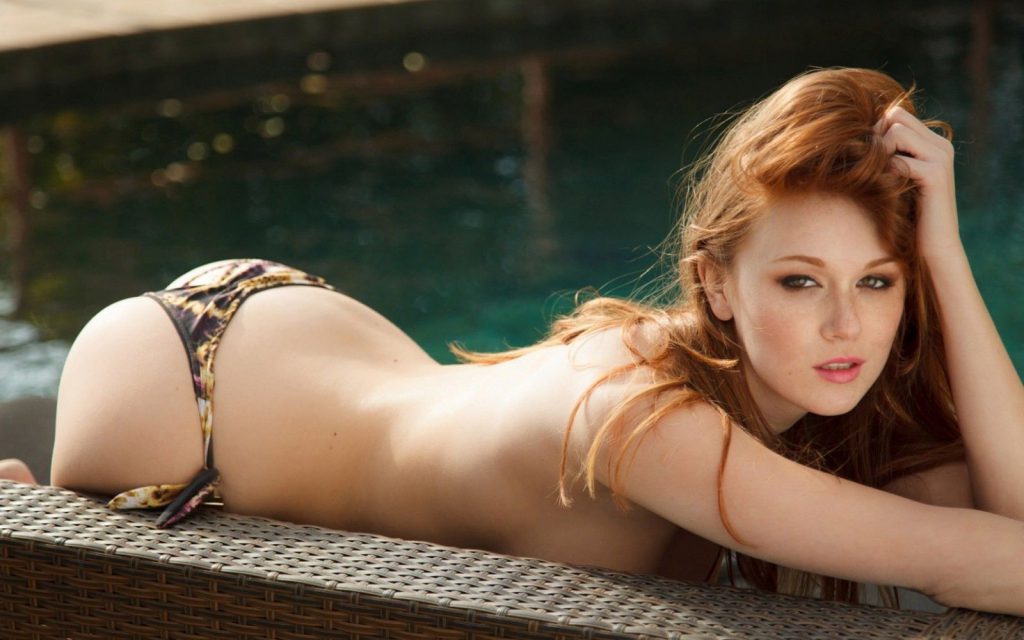 So…  anything getting hard down there?  Come on, don't be shy.  Leanna won't judge.
A Little Background
Leanna Decker is a glamour model who is probably best known as Playboy's Cyber Girl of the Year 2012.  She was also the Cyber Girl of the Week for July 4 of 2011 and Cyber Girl of the Month for November of the same year.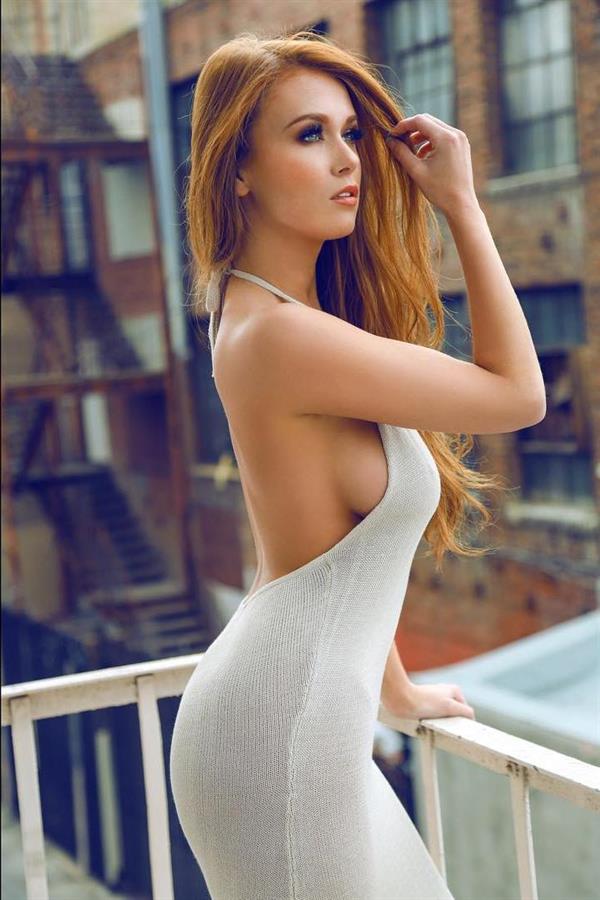 Early Life
Leanna was born on August 31, 1991, in Ashland, Kentucky and growing up, according to her, she was a huge tomboy.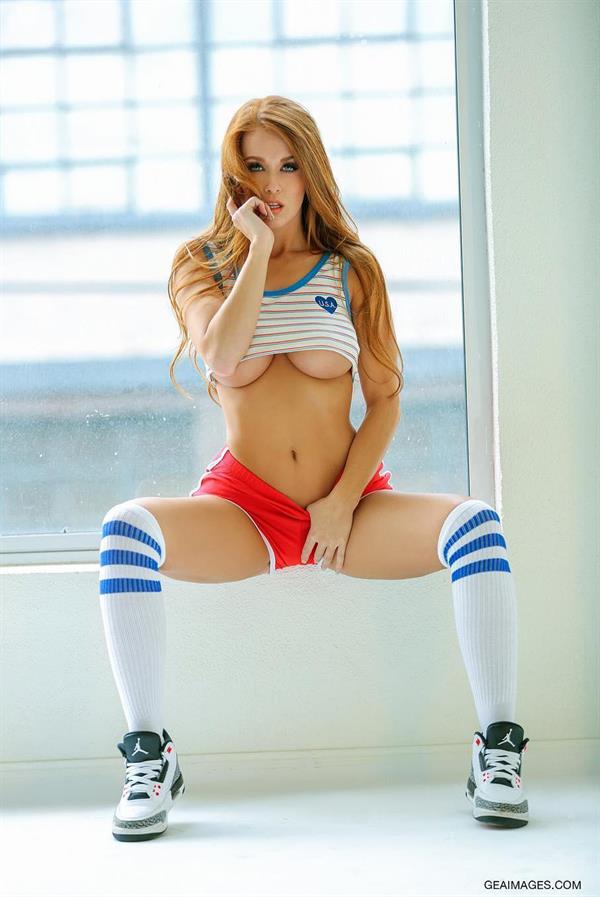 "I would always be out in the yard playing with something. My brother and I were best friends!"
Leanna got her start on modeling by hiring a local photographer and creating an account on Model Mayhem.
"Modeling has always been a passion of mine, most comfortable when in front of the camera lens! I take this very seriously so please no BS! I never flake…my boobs are real!!!"
"Posing for the camera gives me a certain kind of high."
Facts and Trivia
Leanna love tattoos and she has them on her right ankle, back of the neck, and an Asian calligraphy on both hips.
As for hobbies, Leanna loves to roller skate and she considers herself an amazing kisser (if you can count that as a hobby)
Leanna is also a passionate supporter of animals rights movements, especially for Pit Bulls.  And she once said in an interview that she would "give up jewelry to save all the Giant Panda Bears in the world."
Leanna's goal is to become a Playboy Playmate. Which is not really in a long way as she already has appeared in an episode of Playboy Plus entitled Girl on Girl Vol. 3.  She's also posed for Playboy… just not as a Playmate yet.
Body Measurements
Leanna stands 5 feet, 4 inches and her measurements are 34-24-35 with an all-natural DD cup.
Leanna Decker Photos
Follow her on Instagram to view her latest posts
Also, don't forget to visit our Leanna Decker page for more of her awesome goodness.
Oh, and we also have a good number of her nudes here.