Ticking off another modelling to-do list, Victoria's Secret model Kelly Gale is ecstatic to be part of the first ever in-flight fashion show "Runway in the Sky." The 22-year old model walked on a catwalk at 10,000m above sea level.  The show was held on a Virgin Australia flight from Melbourne to Sydney.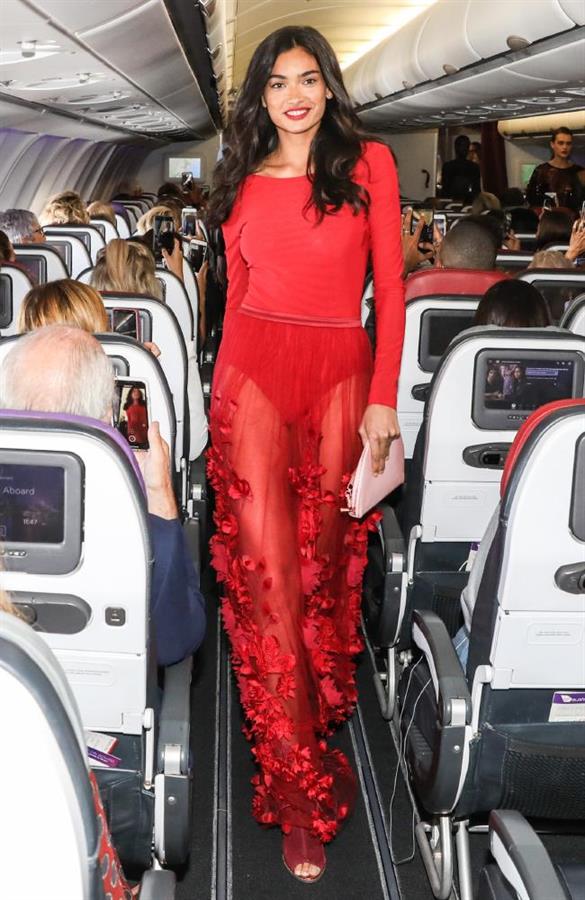 Gale led a pack of beautiful models showcasing Ginger & Smart creations.  She specifically wore a red bodysuit and skirt.  She navigated the tiny aisles of the aircraft, strutting her stuff before 200 surprised commuters.
Modelling during a flight was a first for her and she said: "It was exciting to do something I've never done before." It seems that working in the sky isn't really foreign to the Swedish-Australian model whose mom was a pilot.
Scroll down for more shocking revelations from the VS model.
She is a member of the Mile High Club
During her interview on Australia's Kyle and Jackie O Show, Gale revealed that she got intimate on a plane.  Laughingly, she said that she and her long-time boyfriend Johannes Jarl were once spotted coming out of the bathroom together.  Yikes!
"I feel like it's something you kind of have to do," she shares.
Describing her boyfriend, she said: "He's Swedish and he's the most Swedish-looking guy you'd ever meet"
"He's tall with white long hair, like a surfer," she added.
She was once called "Too Fat"
Before she became the super slender model that she is now, Gale admitted that she was once branded as "too fat" at the beginning of her career in the modelling industry.
She wasn't afraid to share how she got over all the body shaming she got back then.  In this age of social media influencers and online trolls, Gale has something to say to those who experience the same thing: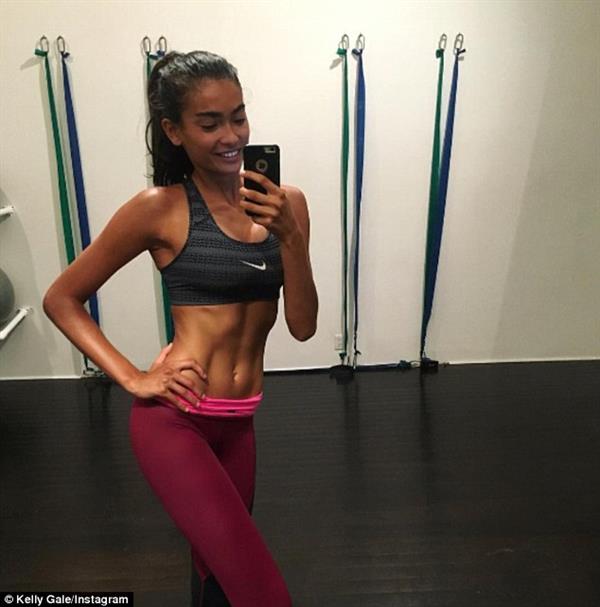 "My number one top tip, for real, is to not compare yourself to anyone, and to not follow people on social media that don't make you feel good about yourself."
She confessed that she also finds herself comparing to others. "Do your best, try be the best you can be. I sometimes even struggle with that myself. Everyone gets those feelings sometimes."
For those who aspires to be like their favourite Victoria's Secret model, her advice is to "Eat healthy and don't deprive yourself with things you really like."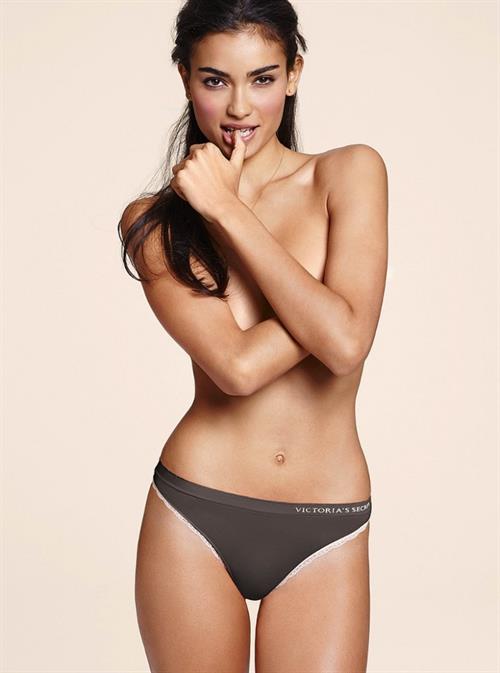 She's not afraid to flaunt her Bikini Body
After all the body-shaming she has received and sometimes still gets, Gale continues to be positive as she work outs regularly.  She even posts some workout snaps doing her regular routine which includes boxing, yoga, power walking, and jogging.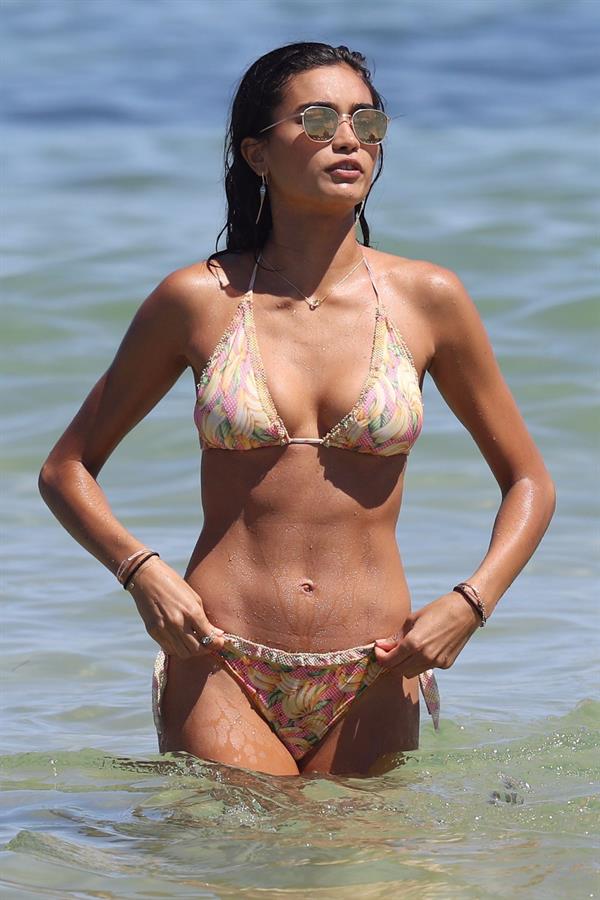 Showing off her taut stomach and well-toned physique, Gale is proud with her summer-ready body.
She enjoys a sweet vacation with her beau at Bondi Beach in Sydney.
As for her secret in keeping a healthy and sexy body, she says she still eats a lot and even eats bad stuff like peanut butter chocolate.  However, she makes sure she works out and makes it her lifestyle by training 2-3 hours each day.  Aside from that, her very secret is maintaining her confidence in the industry she's in.
"This industry isn't for everyone. You have to be able to take a lot and you're not going to be perfect to everyone.
I am confident in my own skin. There are people in the industry who will tell me I'm too skinny or too fat and that is fine, I won't work with them and I'm fine with that."
Some Facts About Kelly
Kelly was discovered when she was 13 years old at a coffee shop in Sweden.  She was born and raised in Gothenburg.
She was involved in sports at an early age.  She knows how to play soccer and tennis.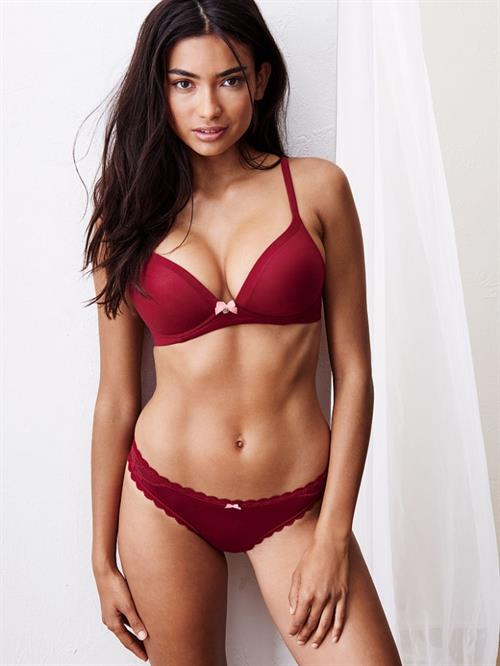 One of her first jobs was for H&M.  In 2012, she walked her first ever big fashion show for Chanel.  The next year, she was chosen to walk for Victoria's Secret Fashion Show and has been a constant since then.
Gale became Playboy Playmate of the Month in September 2016.  She's also been featured in a number of editorials including Vogue and Elle.
See what she's got.  Here's Kelly Gale's video from Fashion Channel.