Ahhh, Petra Němcová…  Now, who in here doesn't know who this ultimate hottie is?  No one, as we've all heard the name.  And most of us made her the subject of our sexual fantasies.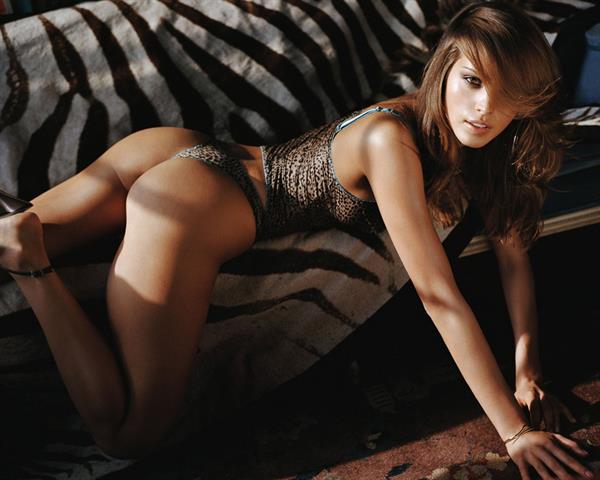 The reason why we're featuring her is that our dear editor wanted me to feature an ultimate hottie for our Timeless Tuesday.  And who else is better for that than Petra Němcová?  I know, there are other candidates but Petra here is the first that came to my mind when that task was given.
Who is Petra Němcová?
Petra is a fashion model, host, and philanthropist who has captured hearts (not just of her looks, man) when she founded the Happy Hearts Fund in 2005.  She is also an actress, known for Absolutely Fabulous (2001), A Muppets Christmas: Letters to Santa (2008) and The Russian Winter (2012).
As a model, Petra was in ad campaigns for Benetton, Bulgari, Max Factor and many others.  She has also appeared on the covers of Elle, Shape, Flare, Cosmopolitan, and on 2003's Sports Illustrated Swimsuit Edition.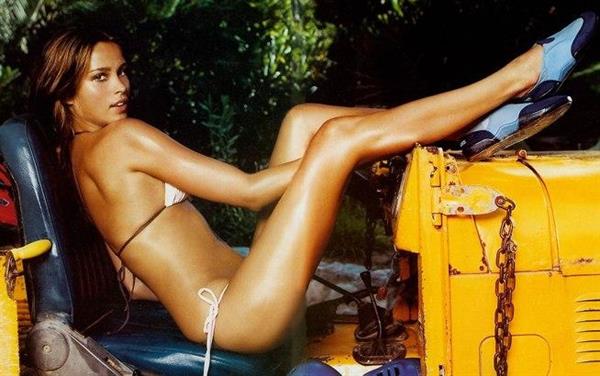 Petra here was also one of the judges for the 53rd Miss Universe Competition as well as a host of TLC's "A Model Life."  She was also a contestant on "Dancing with the Stars season 12 but was voted off in the 5th week and only came in at 8th place.
Her Early Life
Petra Němcová was born on June 24, 1979, in Karvina, Czech Republic.  According to her, the Velvet Revolution changed her life.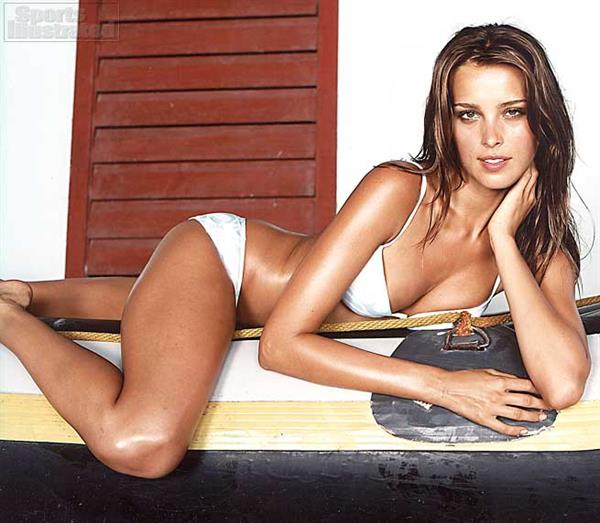 "I was just 12 when communism ended..suddenly the world around us opened up and the course of my life altered forever. I would never have been able to become a model under communism."
Career Journey
Petra Němcová was discovered by a scout in Prague and upon signing with NEXT Model Management, she moved to Milan, Italy.
"I was just 15 when I was talent-spotted in Prague.  I didn't speak any Italian and my English was very bad because I had been taught the language by teachers who were just learning it themselves.  With no understanding that sometimes people just lie.  I had to learn quickly."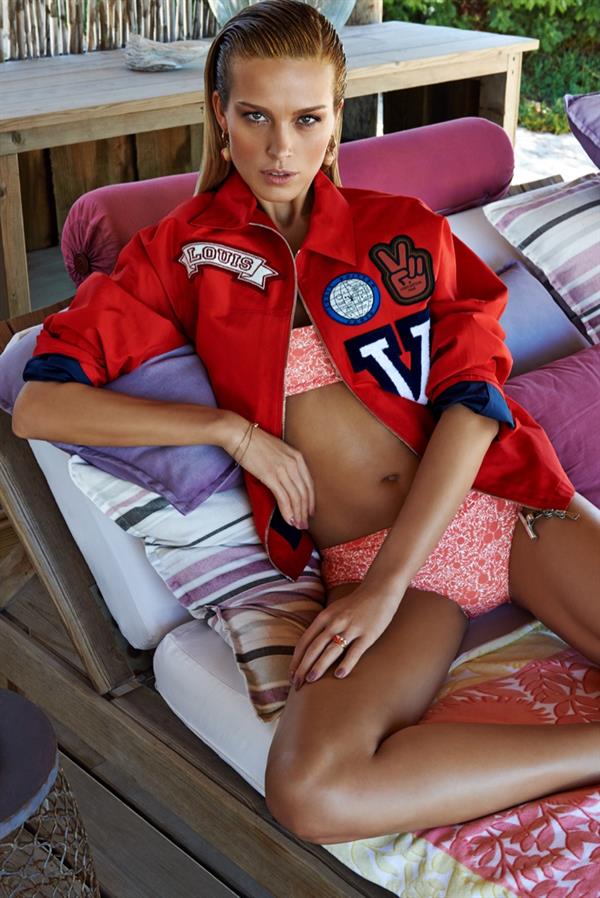 Feeling overwhelmed by the glitz and glamour of the industry at such a young age, she decided to move back home to the Czech Republic after her short stint in Milan.  In 1995, at only 16, she won the Czech 'Elite Model Look' and she then returned to Milan to pursue modeling seriously.
Starting in 2000, Petra worked for designers such as Lolita Lempicka, Matthew Williamson, and Michino Koshino.  She made her TV debut a year later, appearing on a British sitcom titled 'Absolutely Fabulous'.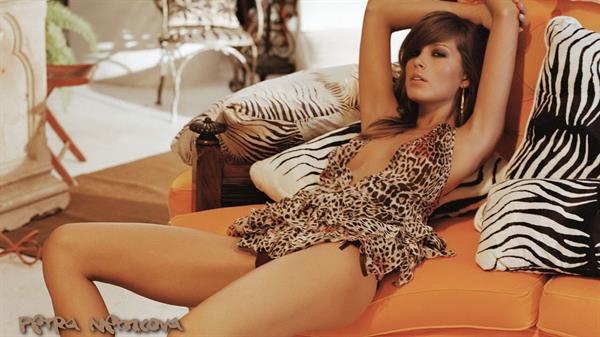 In 2002, Petra made her first appearance in the 'Sports Illustrated Swimsuit Edition.'  A year later, she achieved a major milestone in her career when she appeared on the covers of the said magazine.
Her Philanthropic Work
Petra serves on the advisory board of the Somaly Mam Foundation and the Glamour's Women of the Year Fund.  She has received several accolades for her philanthropic work including the United Nations, Women Together, Do Something, among others.
Petra Němcová is also a founder and chairwoman of Happy Hearts Fund.  Established in 2005, the organization's mission is to improve children's lives through educational and sustainable programs in natural disaster areas.  This was because of the tsunami tragedy in Thailand two years earlier (2004).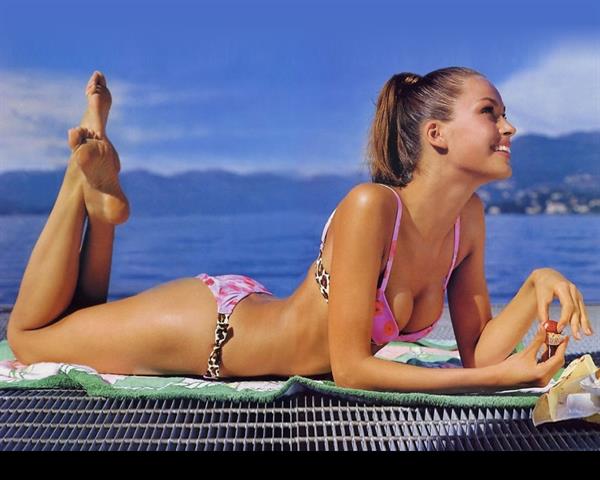 In 2012, Petra served as the face of 'Only Make Believe'.  It is an organization that performs plays for children in the hospitals.
A Tsunami Survivor
Petra and her then-fiancé, fashion photographer Simon Atlee were in Thailand during the 2004 Boxing Day Tsunami.  Petra survived despite suffering multiple broken bones and internal injuries, but her fiancé tragically drowned.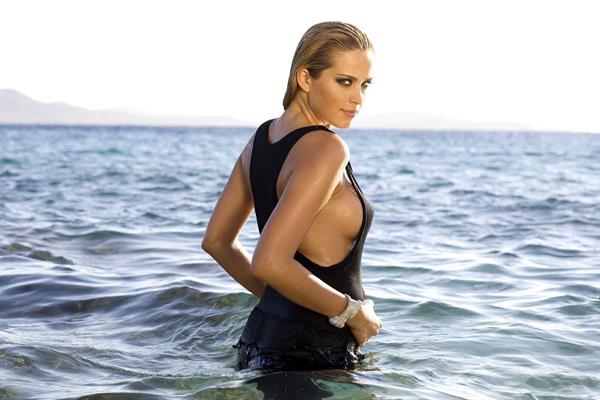 Facts and Trivia
She was number 76 in FHM magazine's "100 Sexiest Women in the World 2006" supplement. (2006).
In 2005, Glamour magazine gave her the 'Survivor Award' in gratitude for her work after the 2004 tsunami.
Petra is multilingual and she speaks Czech, Slovak, Polish, Italian, English, and a little French.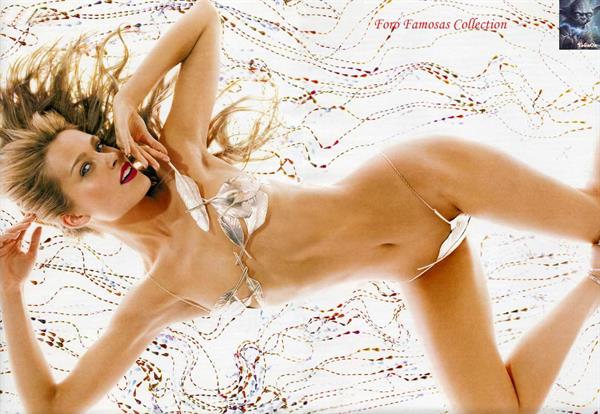 Petra had previously been in high-profile relationships with Sean Penn and James Blunt.  In 2011, she was engaged to English Actor Jamie Belman but broke off the engagement after a year.
In 2012, she was awarded the 'James Hammerstein Award' at the 'Make Believe on Broadway' gala for her support of children in need.  Also in the same year, Petra was given the title 'Ambassador-at-Large' in Haiti for her work there after the tragic earthquake through 'HHF'.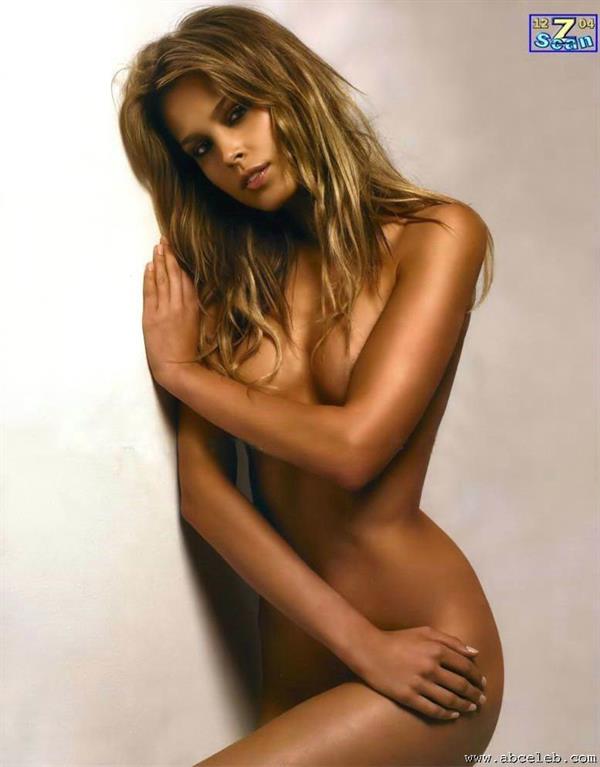 In 2014, Petra was in a relationship with the Haitian prime minister, Laurent Lamothe but broke up a year after.
In January 2015, Petra replaced Abbey Clancy as the face of 'Ultimo' underwear.
Body Measurements
Petra Němcová stands 5 feet, 8 inches and she possesses a 33-24-34 figure.
Petra Němcová Photos
Follow this hottie on Instagram for her latest pro shots, lifestyle pictures, and selfies.
Also, check out our Petra Němcová page for more of her timeless hotness.
We also have a few of her nudes here that you will very much want to look at.