Ladies and gents, our newest favorite hottie, Ms. Yulia Kaunova.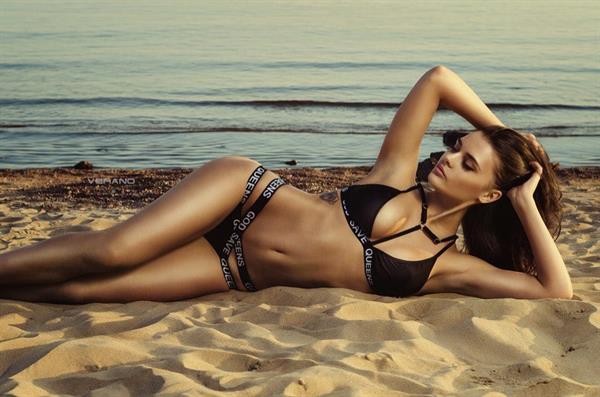 Isn't she heavenly?  That beautiful face with that melting stare…  that oh-so-yummy body that screams "hold me!"  Man, I'd definitely give up a whole month's dinner just to be in the same room with this babe.  Now, I really do wonder what she smells like.  I know it sounds a little pervert-ish but hey, this is Hotness Rater!  We're supposed to be a bit like that here. *teehee*
Now Who is This Babe We'd Badly Like to Smell?
Yulia Kaunova is a lingerie and glamour model who is most famous for being featured in editorials for men's publications Maxim and FHM.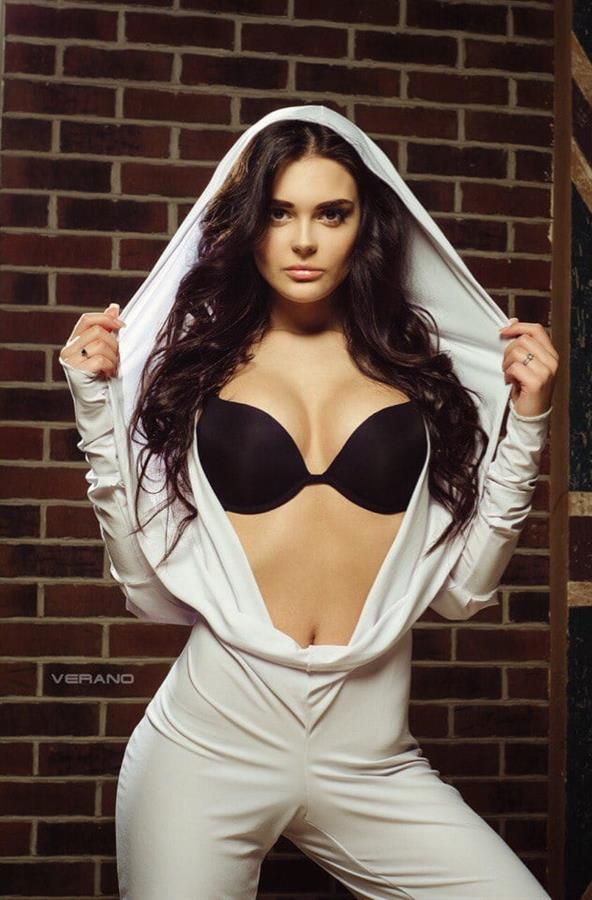 Her Early Life
Yulia was born on May 7, 1996, in Chisinau, Moldova.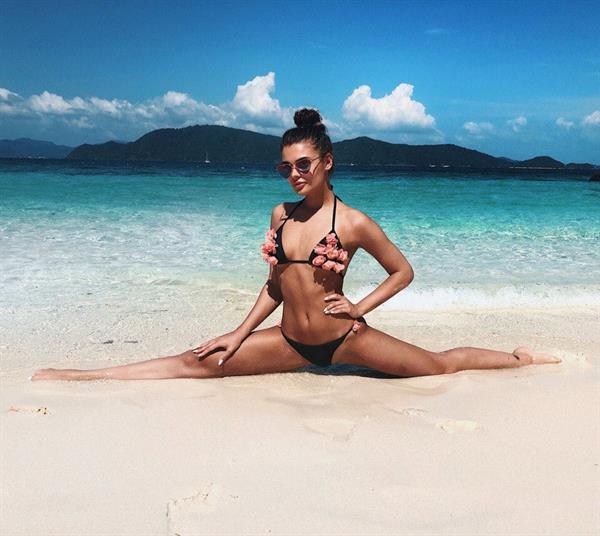 A modeling scout discovered Yulia when she was just in her early teens.
Facts and Trivia
Yulia modeled outfits that were made famous by eccentric musician Lady Gaga.
She once wore raw meat for a Maxim Russia photoshoot.  Designer Natalya Fadeeva sewed slices of raw beef together on the model body in the studio's dressing room to ensure its freshness.  But Yulia admitted that the 25 kilograms (55 lbs) of meat started to decompose after a few hours of being under the hot studio lights.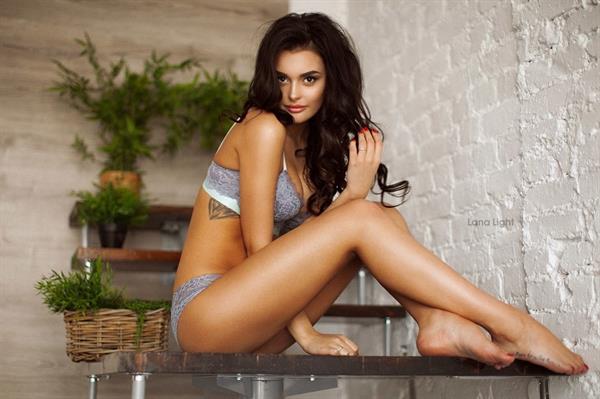 'I could barely breathe because of the smell'
Her Body Measurements
This beautiful brown-eyed brunette stands 5 feet, 9.5 inches and possesses a rocking 36-25-36 body.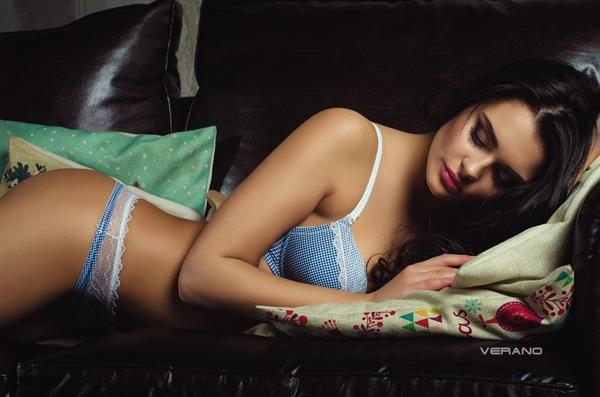 Yulia Kaunova Pictures
Follow Yulia on Instagram for her latest pro modeling shots and lifestyle pictures.
Also, don't forget to check out our Yulia Kaunova page for more of her oh-so-hot pose.