Man, you shouldn't read this entry when you're with your wife (or girlfriend).  Because it can be a source of jealousy.  Yup, either she get's jealous or you as we know what a beautiful (and uber hot) woman can do to another.  And yes, even if she's straight.  Jess Davies is just that hot.  She can make you drool…  And she can turn your girl into a lesbian for a day or two (or maybe even forever).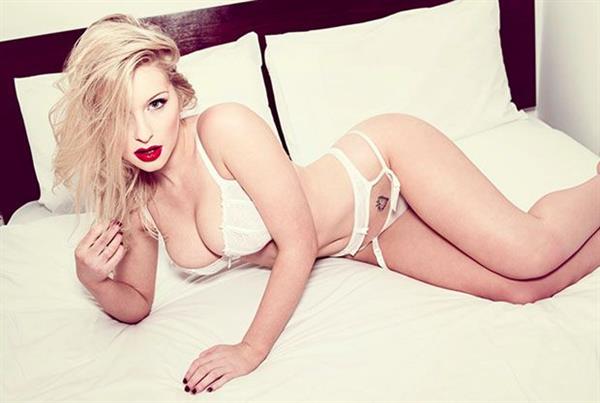 Who is this Dangerously Gorgeous Babe?
Jessica "Jess" Davies is a Welsh glamour model who is most famous for her appearances in men's magazines like Zoo, Nuts, and FHM.
She is currently signed to Mode London Models
Her Early Life
Jess Davies was born on April 11, 1993, In Hereford England.  She grew up in a tiny village in Wales. In 2013, she entered the University of South Wales.  While still studying, Jess here competed in beauty pageants.  According to her:  "Since the age of around 16, I've been involved in pageantries and things like Miss Wales. I've always wanted to do modeling but basically, because of my body shape it was only ever going to be glamour modeling."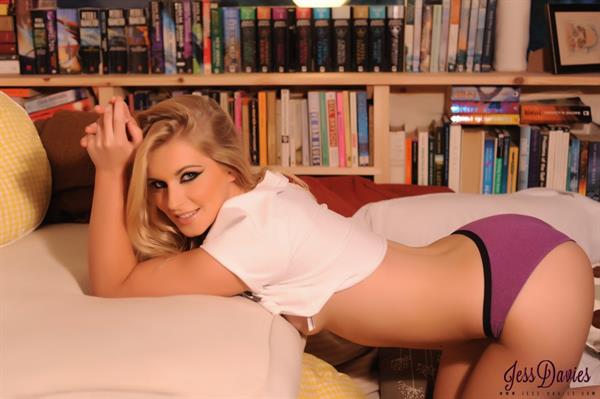 In the spring of 2015, Jess here graduated with her bachelors from the University of South Wales.
Facts and Trivia
Jess is friends with numerous fellow glamour models like Rosie Jones and Daisy Watts.
She was still in high school when she was offered modeling stints from men's magazines.  But she declined as she legally needed to wait until she was 18.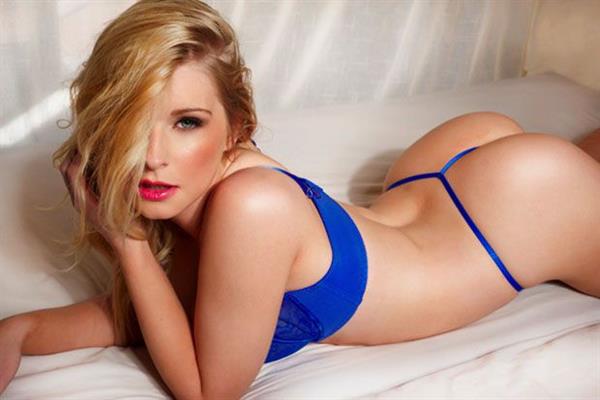 "Once I turned 17 it was a case of looking for work and building up my profile."
Jess stressed (in an interview) the importance of a degree.  She is aware that glamour modeling careers don't last more than 10 years.  Jess also added that the glam business isn't as glamorous as people think and that "Shoots can last from 9 AM to 7 PM. If you're in a bad mood you have to hide it from the camera."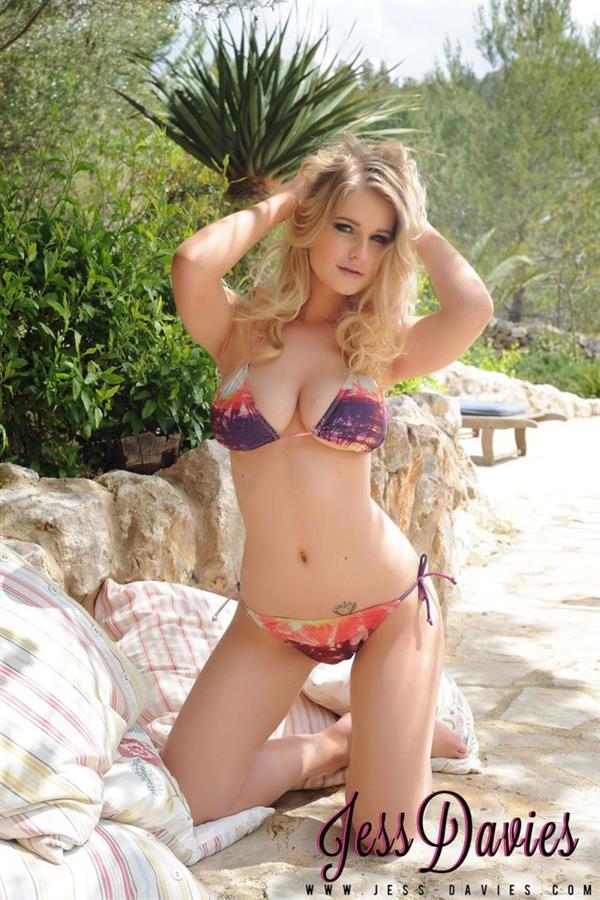 Jess here was also a victim of bullying (who'd bully a girl looking like that, we really don't know).  Yup, she was bullied online…
"I've had nasty messages on social media, sometimes from strangers on a night out….I suppose they see me a blonde bimbo…but they don't know, they don't know that I'm studying a sociology degree."
Her Body Measurements
This blue-eyed blonde bombshell here only stands 5 feet, 6 inches but she possesses a staggering 28G-25-37 (and she's all natural).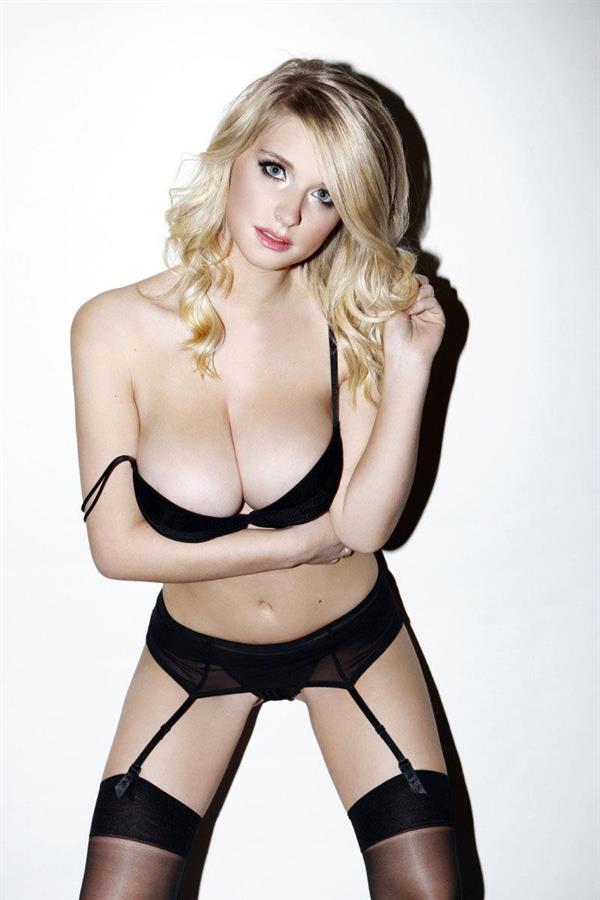 Jess Davies Photos
Follow this Jess on Instagram for her latest hot personal uploads
Also, check out our Jess Davies page for more of her sizzling sexiness.
Oh, and please do enjoy these nudes of hers…