Amanda Booth's hotness is just insane.  I mean, look at her! It's like she was born to become a supermodel.  From her face to her body.  Man…  That beauty is just so mesmerizing to look at.  Oh, and she's equally hot even/especially when she's pregnant.  (Editor note: yeah, I'm not am much into the pregnant pic but whatever turns you on..) So, that's real hotness right there.  We bet she's also super gorgeous without makeup and when she's not totally glammed up!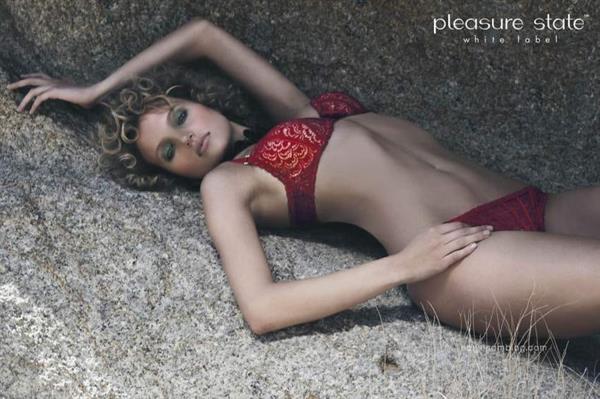 So yeah, Amanda booth…  Not just for the catwalks/runways, but also for a nice, warm, loving home.
Who is Amanda Booth?
Amanda is an American model and actress who is most notable for her work in L.A. Noire (2011 as the voice of Shannon Perry) and Spoon (2017).  She has also appeared in TV series like Community and Hot in Cleveland.  Amanda also played the role of Forrester Model in the soap opera The Bold and the Beautiful and the character of Nicole in the TV show Maron alongside comedian Marc Maron.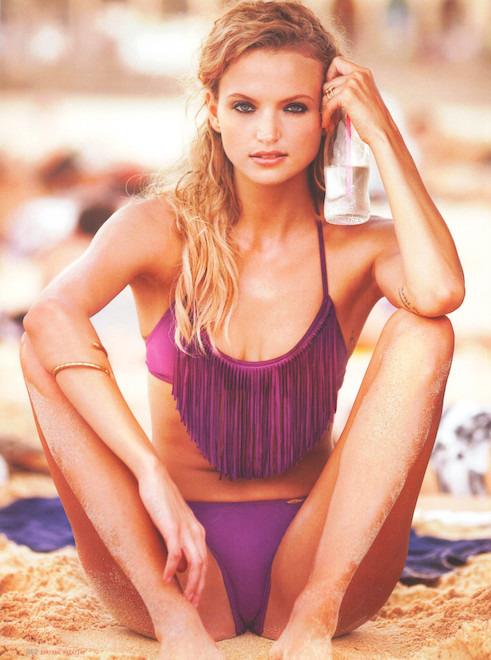 Aside from her acting career, Amanda is also famous for being Playboy's Playmate of the Month for February 2014.
Her Early Life
Amanda was born on July 14, 1986, in Watertown, New York. According to her, she grew up as an army brat and she moved 30 times before the age of 18.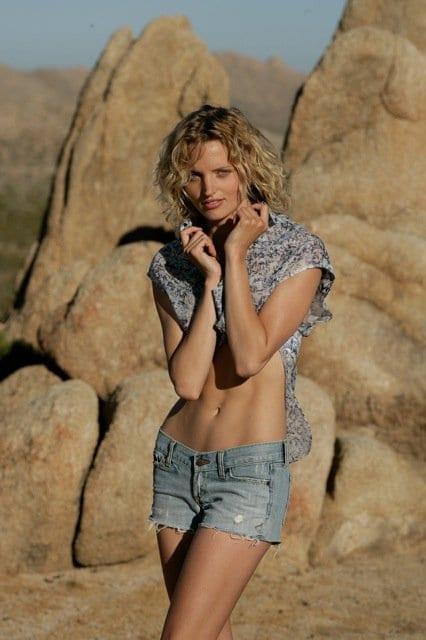 Her big move came in 2008 when she drove cross-country to become an actress.  She has landed over 40 commercials since then.
Facts and Trivia
Amanda got into modeling because she wanted to learn more about photography.
Her ambitions are: to live in L.A. as a successful actress, to breed and to have as many pugs as she likes.
She still, up to this day, is amazed by the Hollywood sign.
"The Hollywood Sign still makes me gasp.  I'll be rushing around to auditions, then look up, see it and think, My God, I'm actually here doing what I always dreamed of doing, in this magical land."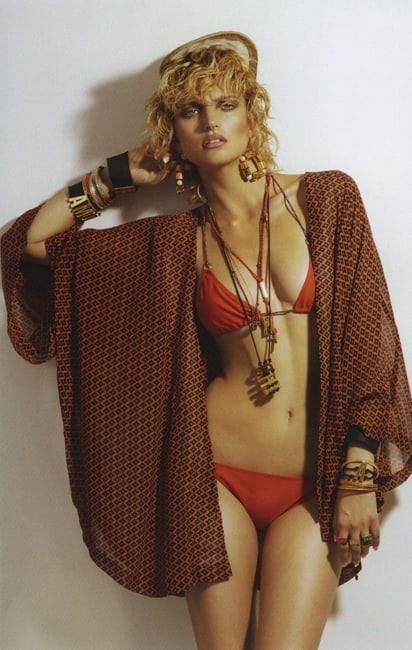 Amanda's turn-ons are "clean hands and a sweaty body. Oh, a good work ethic and tattoos help, too."
Her turn-offs are "any gratuitous display of wealth – a secure man doesn't need to talk about things."
Amanda here describes herself as sweet and shy…
"but if you get me in a situation with some candles and body oil, I'm a freak in the bed."
Her Body Measurements
This blue-eyed dark blonde stands 5 feet, 9.5 inches and she possesses a 34-25-35 (her regular) figures.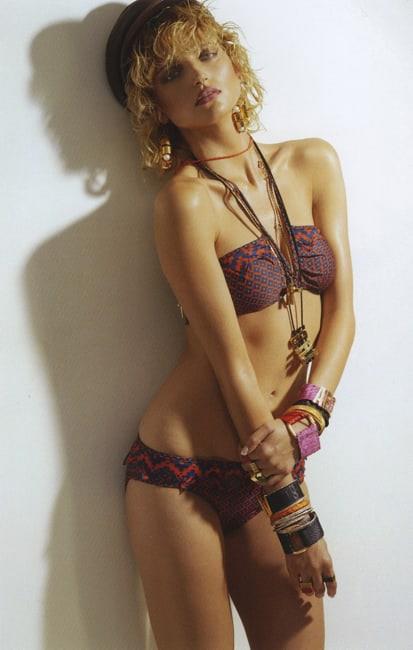 Amanda Booth Photos
Follow this hottie on Instagram for her latest pro shots and lifestyle pictures.
Also, check out our Amanda Booth page for more of her freaky hotness.
Oh, and we have a few of her nudes that are just too good not to share.