Ah yes…  A true-blooded bombshell by the of April Summers.  Oh, and yeah, her last name describes how hot she is.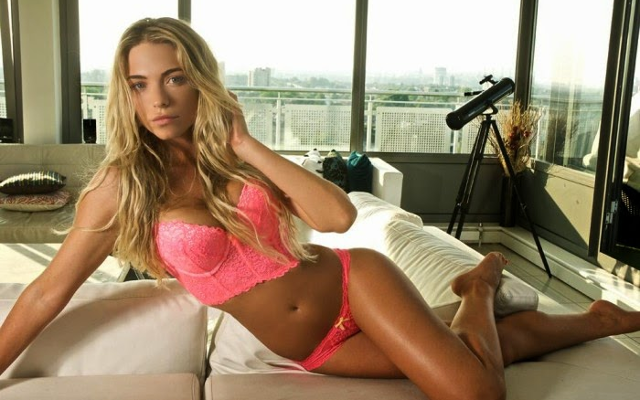 This babe is undeniably one of the best star magnets the world has ever seen.  I mean, it's impossible not to ogle her once your peripheral vision catches even a shadow of her.  She is a wonder that one needs to see.  A wonder that one will remember for the rest of his/her life.
Who is this Walking Wonder?
April Summers is a British glamour model and television personality.  She most famous for being Playboy Playmate centerfold for the French golden edition December 2011 Playmate of the Month and has (as of 2017).  April has also been featured on 30 other covers of Playboy editions, including Brazil, Spain, and the US. In addition to her Playboy appearances, she has also graced the pages of FHM, GQ, Zoo, and Maxim USA and was the face of The Golden Handcuff Co.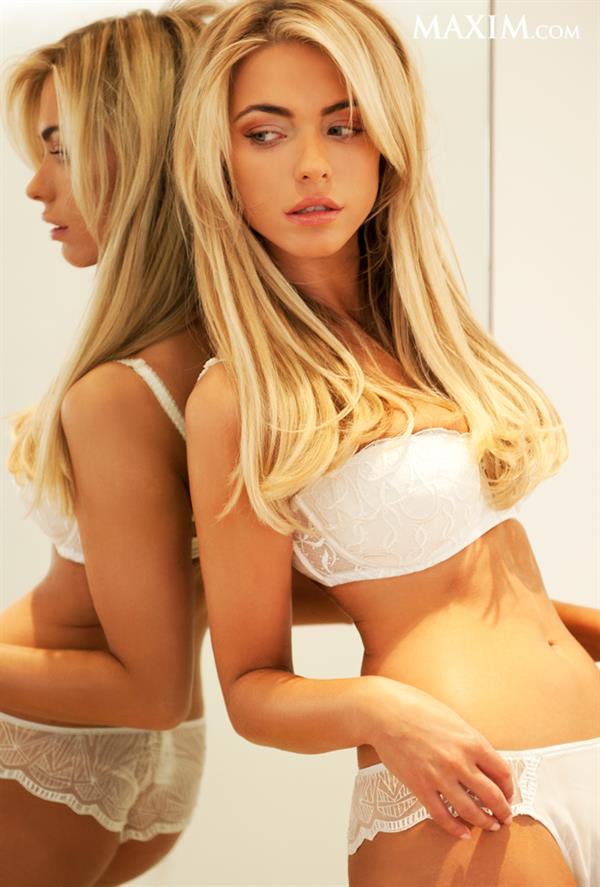 Aside from her modeling, April here also hosted SKY TV's 'Benaughty' and she was also known as the mascot to Italian football team Inter Milan (Internazionale Milano).
Before the Limelight
April was born Nadia Foster on June 8, 1987 (some sources say it's May 12, 1988), in London, England.
Career Journey
Before hitting it big as a Playboy model, April modeled for CXLondon, a fashion company which she modeled for, in 2007.  By 2010, her Playboy career began to soar.  April here first appeared as a Playmate in Playboy France's gold issue in September of 2010, where she posed for a 12-page spread.  After that, everything just skyrocketed.  I mean, she went to on to appear in Playboy Italy, Playboy Hungary, Playboy Lithuania, Playboy Poland, Playboy Spain, Playboy Macedonia, Playboy Argentina, Playboy Slovenia, Playboy Thailand, Playboy Slovakia, and Playboy Mexico.  Whew!  She has also done interviews with Playboy's Safe for Work website The Smoking Jacket (2010).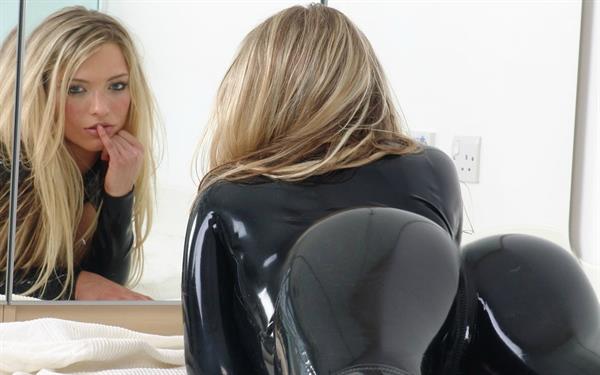 April here has also been named the U.S. edition's International Playmate in 2011.
Also in 2011, April was named as Nuts magazine's first "Next Top Model" and was given an interview and photoshoot.  The same year, she was voted as Zoo's 'Top Model to Look For in 2011'.  In November of the same year, April released her first official calendar.
Facts and Trivia
In 2011, April made the headlines when, while out with Sean Bean (of Lord of the Rings and Game of Thrones fame), the actor got into a physical altercation with a man t a bar who made disparaging comments about April.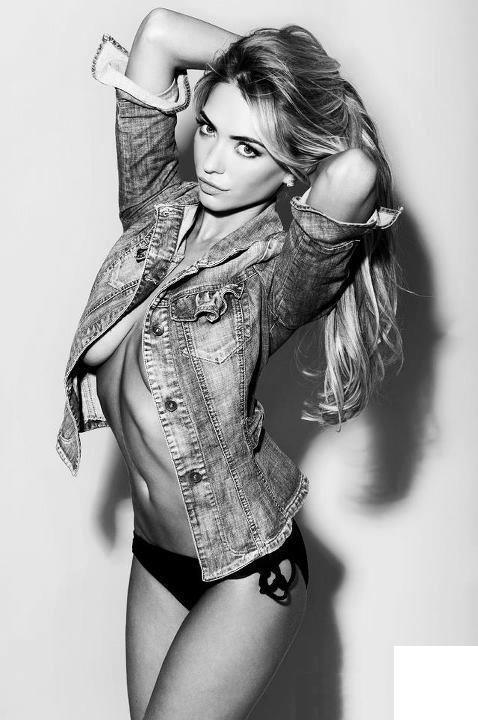 April also became famous in Argentina because of her admiration for the football player Mauro Icardi.
Her Body Measurements
This blue-eyed blonde bombshell stands 5 feet, 7 inches and she has a 32-34-34 (with real 32F bra size) figure.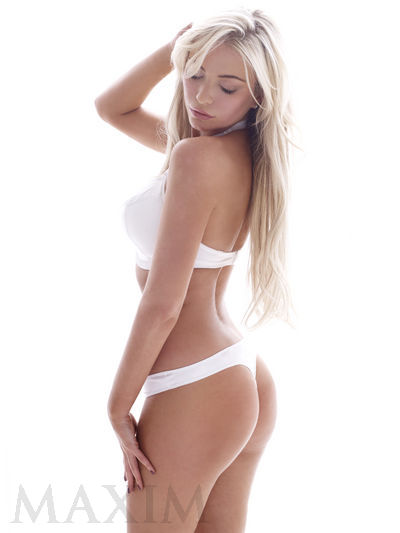 April Summers Photos
Follow this heat-bringer on Instagram for her latest selfies, lifestyle pictures, and pro shots.
Also, check out our April Summers page for more of her summery goodness.