Her (well, "their") hot video made the rounds around 11 months ago.  And a lot took notice of the hotness she possesses.  Yup, even before she stripped down to her undies, she was already undeniably beautiful to those who saw the video…  When we watched we totally forgot what the video was entirely about.  Me?  All I remember is that they're playing beer pong and…  "Oooh, such creamy skin on a very sexy, voluptuous body.  Yup, stocked in the right places this girl is."  And yes That's what I was thinking the entire time.
Here, check out the video…
Hot that even her opponent is obviously crushing on her…  big time!!!
Who is Emily Flores?
This very yummy girl, dear readers, is Emily Flores.  Yup, the fear pong playing hottie is an Instagram star whose followers rose from 1500 to 45.8 thousand in just a few days.  She is also an actress and is currently signed with the artist agency Seattle Talent.
Oh, and here's a short interview regarding her Fear Pong game.
Before The Fear Pong Game
Emily Rose Flores was born on May 30, 1996, in California.  Not much is written or is known about her childhood.  All we know is that for a time, she lived in Saudi Arabia.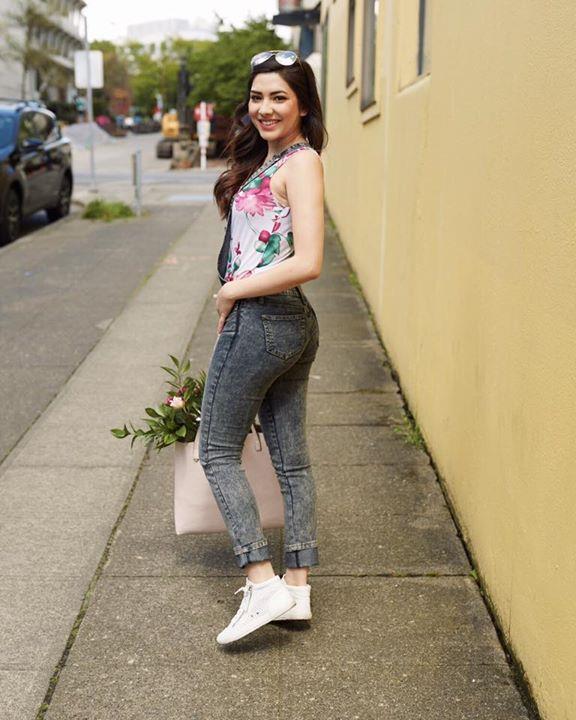 Facts and Trivia
Emily posted her first picture on Instagram on June 3, 2013.
She attended the 2018 International Modeling and Talent Association through her mother agency, Seattle Talent.
Emily Flores Photos
That's it, readers. To know more and to be updated on the latest about her, follow her on Instagram.