(Editors note: Natasha Yi's official webpage can be found here: Natasha Yi's Official Website and Blog  Also be sure to follow her on Instagram: Natasha Yi's Instagram)
I will be totally frank, dear readers…  Natasha Yi is as hot today as she is the last time I've jerked off to her.  Really.  Also, I think she keeps getting hotter and hotter as she ages.  She is a year less than 40 now but…  Oh, my goodness…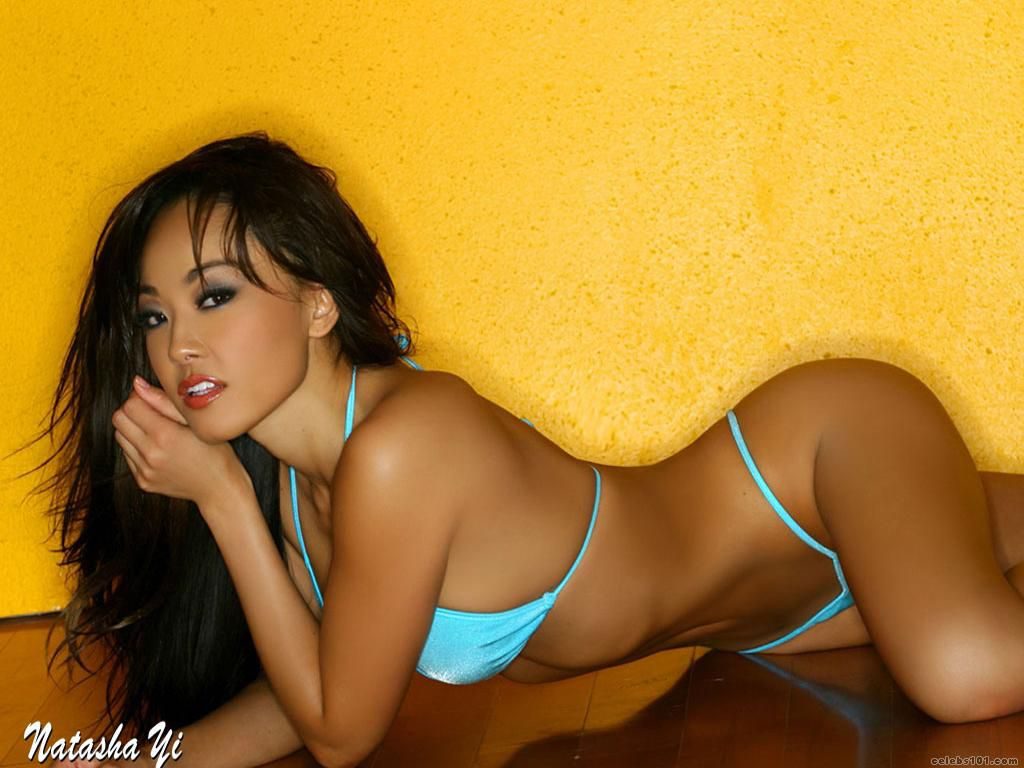 Maybe she's an Asian elf who doesn't seem to age.  We don't know…  We really don't.  All we know is that she deserves a spot on our Timeless Tuesday feature.
Who is this Exotic Hottie?
Natasha Yi is an American model, filmmaker, on-air, producer, and actress.  She is perhaps most famous for being a co-host for The Dog House.  She has also appeared in several commercials and ad campaigns, including Nokia, Regis Hair Salons, Pepsi, Marriot, Sony, Bud Light, among others…  But it's probably her appearances in a number of magazines that gained her even more attention.  Yup, this hottie has appeared in FHM, Maxim, Esquire, GQ, Vanity Fair, The New York Post, Import Tuner, Playboy, Men's Fitness, Steppin Out, and many others.
Aside from commercials and prints, Natasha here also had several music video appearances.  Yup, she was featured in music videos of hit songs by popular musicians including some by Janelle Monae, The Urgency, and Panic! At The Disco.  She also appeared in her own comic series called 'Nat's Life', which was based on her experiences and adventures while living the glamorous life of a model and actress.  Natasha here is also the first Asian model to appear on the cast (as a Barkers Beauty) of the popular American game show, The Price is Right: The Price Is Right Million Dollar Spectacular (2005-2006).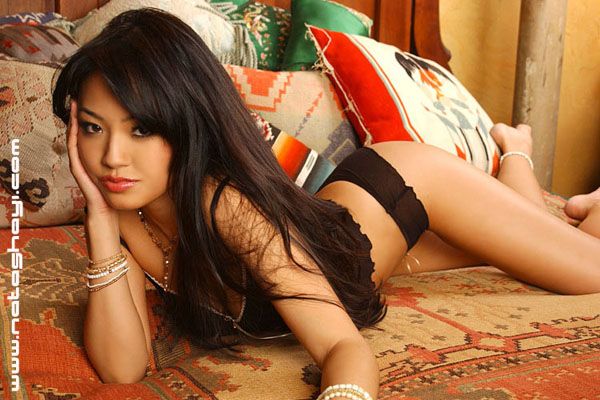 Natasha Yi also had minor roles in Rush Hour 2 (2001) and Speed-Dating (2010).  Oh, and she also lent her appearance to a few video games such as Street Racing Syndicate (SRS) and Ubisoft's 187 Ride or Die…  How cool is that?
Her Early Life
Natasha Yi was born on March 25, 1979, in Boston, Massachusetts.  She has two sisters and comes from a conservative Korean family. Growing up, Natasha was very much into music and she would always play the role and sing along to her musical heroes.  As a teenager, her family moved back and forth between Colorado and Connecticut.
Natasha was discovered when she was in her senior year of high school…  While eating at a McDonald's restaurant in Denver, she was spotted by a scout from Hugh Heffner's adult entertainment magazine Playboy.   Natasha was hesitant at first (and who wouldn't be) but she realized that an opportunity like that would only come once in a lifetime.  So she did what any sensible hottie would do; she seized the opportunity and pursued a stellar career that has seen her work as a model, actress, film producer, radio host, and graphic novel star!
Career (Acting)
Natasha's acting career has been just as busy as her modeling.  She has made quite a number of movie appearances; including The Run Down, Hell Ride, Thunder Over Reno, Speed Dating, and the 2001 action comedy film Rush Hour 2.  Besides film, Natasha also has graced the television with numerous appearances on popular shows; as well as hosting her own show, called 'Octane TV'.  She has even gone further into the film industry by starting a production company called Yazook, LLC.  Through the said company, she has been involved in co-producing TV shows for networks; as well as discovering new talents and providing an online platform for them to express themselves without the constraints of modern entertainment industry bureaucracy.
Natasha here focused her talents on the radio in 2015.
Yup, she also co-hosts a comedy talk show on internet radio outlet Dog House.
Facts and Trivia
Becuase of her appearance in Playboy Newsstand Specials (Book of Lingerie, Wet & Wild, Sexy Celebrities, and Asian Beauties), Natasha was voted one of Readers Choice's 'Top 10 models'.
"The funny thing was, I didn't know Playboy had nudity."
Natasha met with stoner comedian (and stoner extraordinaire) Seth Rogen to interview him about his movie The Interview.
In her spare time, she rides her Big Dog motorcycle which was customized by her friend Arlen Ness.
Natasha once said in an interview that "sexy is mostly in a girls mind." And her tip to get a girl is to…
"Make a girl feel confident. Make a girl laugh.
Show a girl you are a trustworthy, reliable guy that will be there for her and the good sex will follow."
Body Measurements
Natasha Yi stands 5 feet, 5 inches and she possesses a 34C-24-34 figure.
Natasha Yi Photos
Follow this hottie on Instagram for her latest lifestyle pictures, and other hot uploads.
Also, be sure to check out our Natasha Yi page for more of her timeless hotness.