Ooh, la la! This woman is so hot, I'm having quite a trouble writing this entry intro.  Yeah, I just want to look at her sizzling hot looks for the rest of the day.  You know, browse and drool. Man, I really think Holly Peers can distract anyone (and I do mean anyone) with her looks…
*snaps fingers*  Okay, guys, back to the texts.  You also need to read this (valuable) stuff about her.  Yup, let's all get to know this prime hottie!
Who is Holly Peers?
Holly is a British glamour model who has been heavily featured by The Sun (she was featured in the Page 3 calendars in 2011 and 2012).  She also regularly appears in magazines Nuts and Loaded and she is the face of the lingerie brand Obsessive.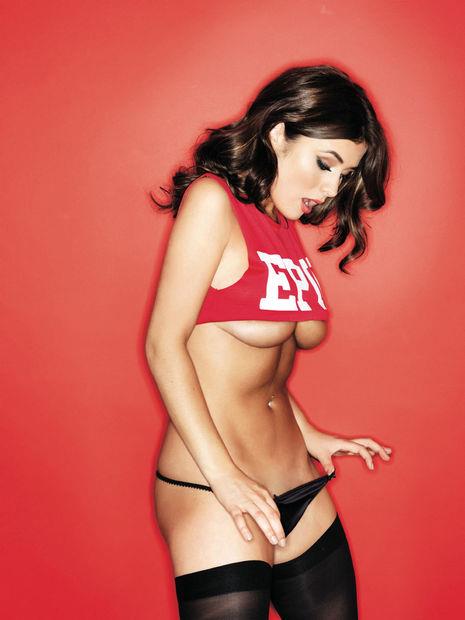 Holly gained quite a lot of fame when first posed for The Sun's infamous Page 3 in 2009.  Almost immediately after her debut, Peers gained the number 6th spot in the 'Nuts 100 Sexiest Babes 2010,' thus becoming the highest new entry.  Since then, she is reported to be one of one of the most highly searched women on the web.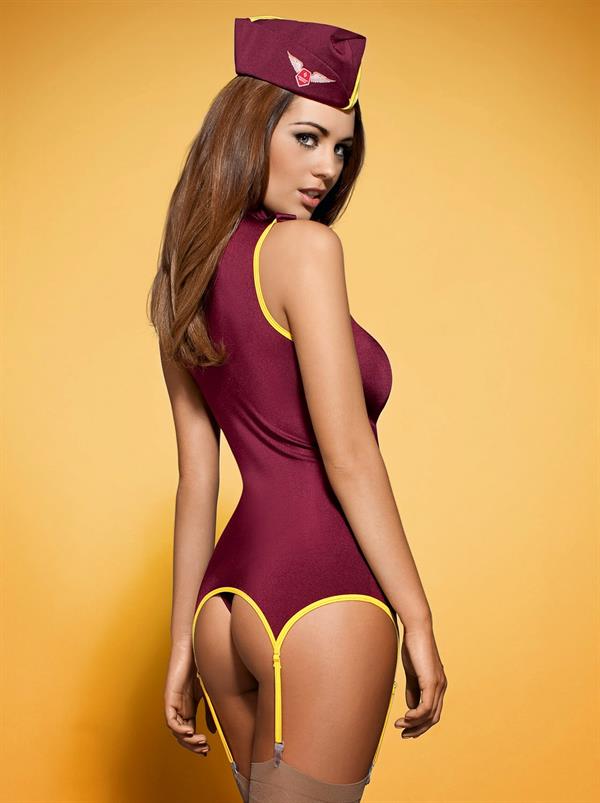 She also appeared in the 2012 Hot Shots Calendar.
Her Early Life
Holly Jade Peers was born on July 30, 1987, in Salford, Greater Manchester, United Kingdom.
Career Journey
Holly's career started off by participating in a couple of beauty pageants in Manchester.  She always wanted to become a Page 3 girl and in December 2009, that dream came true.  She landed her first modeling gig for The Sun's Page 3 under the name Hollie Peers (that's right, with an "i" and an "e").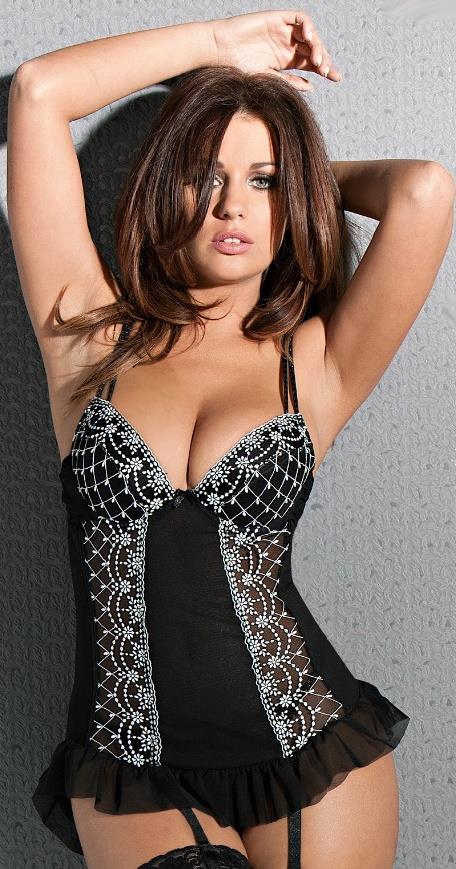 "When I saw myself in the paper, I just couldn't believe it.
I've wanted to become a Page 3 girl for a long, long time and now I'm over the moon!"
Her success with 'The Sun' got her several other modeling contracts and she became a regular feature in British men's magazines.
Facts and Trivia
Holly is a dog person and she had a dog named Ziggy Stardust.  She got her Frenchie named Fergie after Ziggy's passing.
Holly loves rock music and considers (the late, great) David Bowie as her favorite celebrity/artist.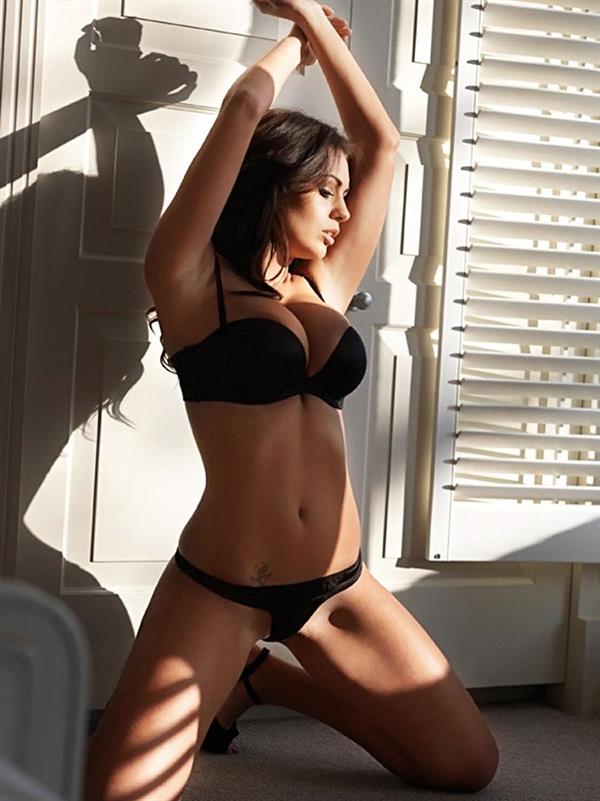 She loves chocolate chip cookies and cheese, and during her free time, she enjoys reading comics and playing scrabble.  Holly is also a fan of Manchester City and appears in the team's T-shirt as a 'soccerette' on Soccer AM.
Oh, and she likes bad boys over nice ones as according to her, "they are more fun."
According to a scientific study conducted by a Dr. Patrick Mallucci, Holly has Britain's best boobs (her cup size being 30F)…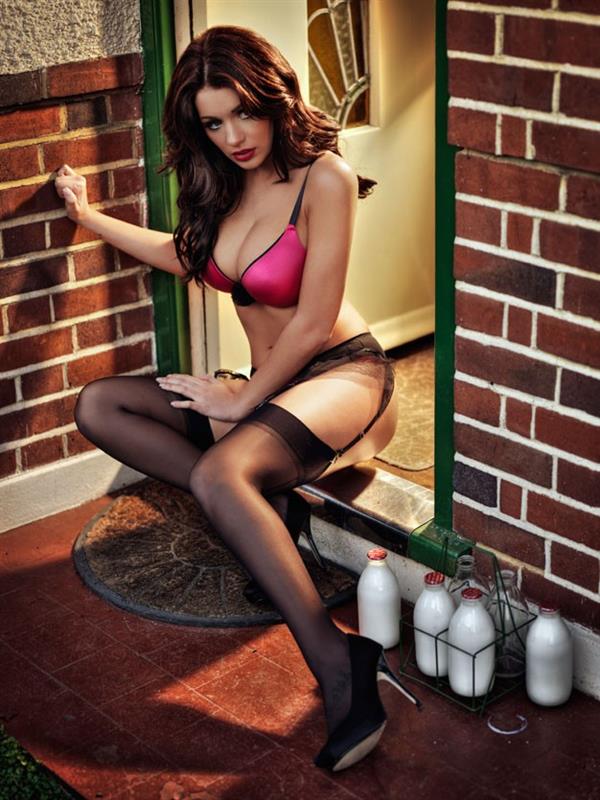 But she prefers doing covered up shoots as opposed to topless as she thinks they're sexier.
Her Body Measurements
This green-eyed brunette stands 5 feet, 7 inches and she (totally) rocks a 30F-24-34 figure.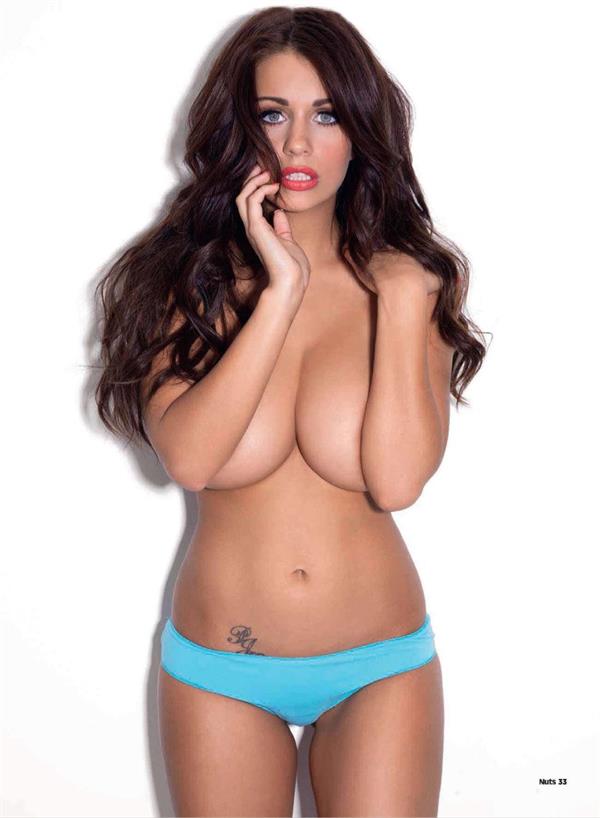 Holly Peers Pictures
Follow this hottie on Instagram for her latest pro shots, lifestyle pictures, and gorgeous selfies.
Also, check out our Holly Peers page for more of her stunning sex appeal.
And of course, we have her super hot nudes…