A summer-looking babe you'd never forget.  Yup, never! And why would one want to forget someone who looks like that?  Lina Posada, dear readers, is the type whose looks you'll save (like a jpeg or png image) in your brain.  Here, check out her pose and you will know why.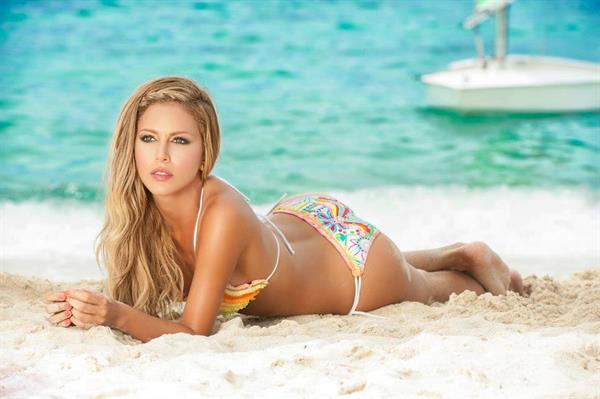 Go ahead, engrave her image inside that skull of yours.  You'll need it for when you get lonely.  You'll need it for tonight…  or for the night after that.
Who is Lina Posada?
Lina is a Colombian fashion model and designer who is probably best known for being the face of the Colombian lingerie brand Bésame.  She has also modeled on ad campaigns for brands such as JSN, UJeans, T.T. Blues, Irgus Swimwear, Paradizia, to name a few.  Lina has also been the face of lingerie brand Espiral since 2007.  In October 2015, Lina started being the Monster Energy model.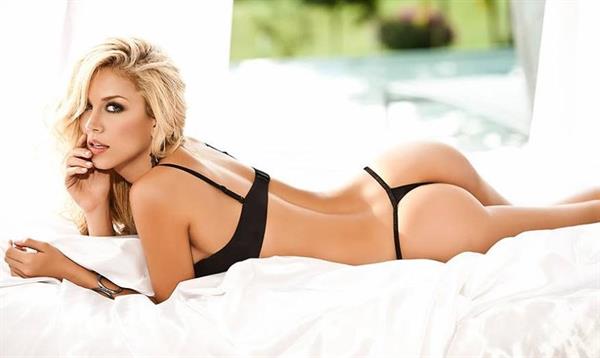 Her Early Life
Lina Posada was born on March 13, 1988, in Colombia.  She never really planned on becoming a model as she originally wanted to become a pilot.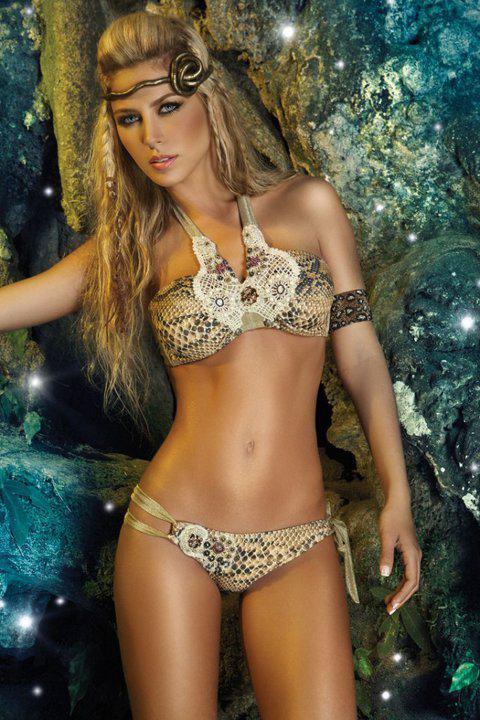 Facts and Trivia
In 2011, Lina appeared in the music video for reggae artist Don Omar's song "Taboo."  The following year she played the protagonist in Obsesión by Maluma and in 2014, in Christian Daniel's 'Me Vuelvo un Cobarde'.
Lina now lives in Los Angeles, California.  She is a mother to a son and daughter whom she had with Colombian model Juan David Posada.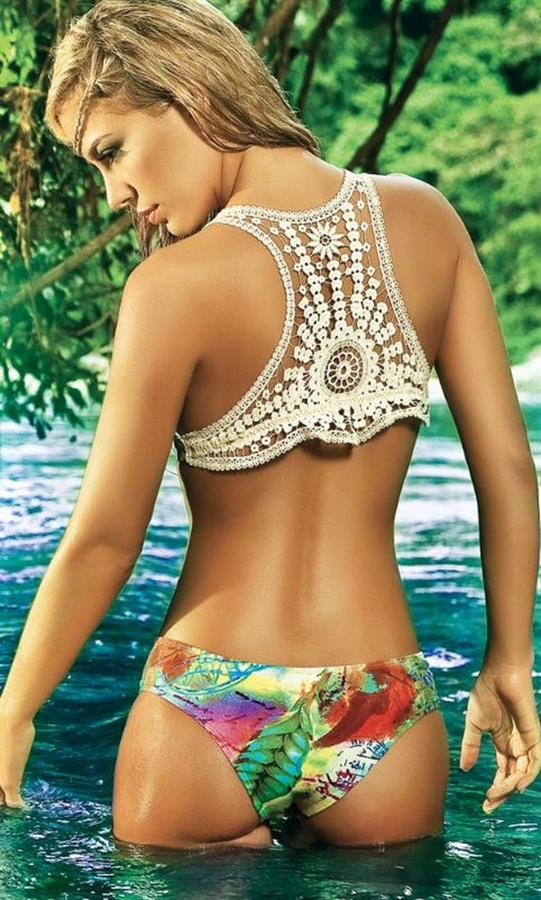 "I get inspiration from all places in my life, as a model, as a designer, as a mom, anything is possible to achieve if you work hard enough.  I thank God every day for how blessed I am, my family and God are my strength."
Her Body Measurements
This blue-eyed blonde bombshell stands 5 feet, 9 inches and possesses a slim 34C-24-34 figure.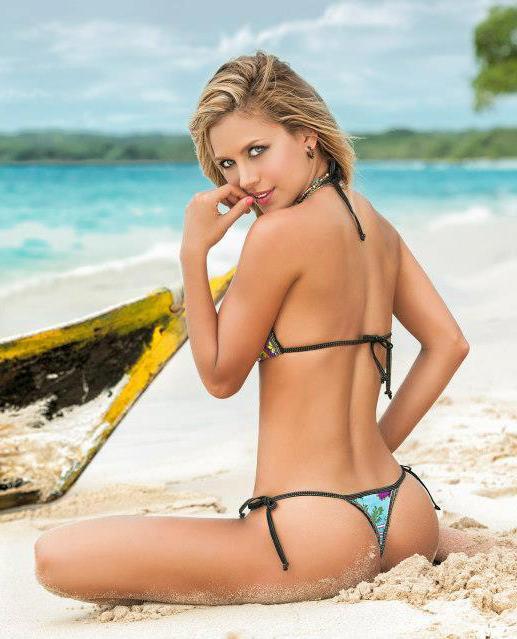 Lina Posada Photos
Follow this bombshell on Instagram for her latest pro shots and lifestyle pictures.
Also, check out our Lina Posada page for more of her stunning poses.