Have you seen the Netflix original thriller 'Revenge'?  Well, if you haven't, go watch it.  Don't worry, we are not going to spoil the movie as we are not Movie Rater (obviously).  What we're here to write about is the hottie that stars in that movie (again, obviously).  Yup, that sweet-ass, sexy, and blood-drenched sniping sweetie…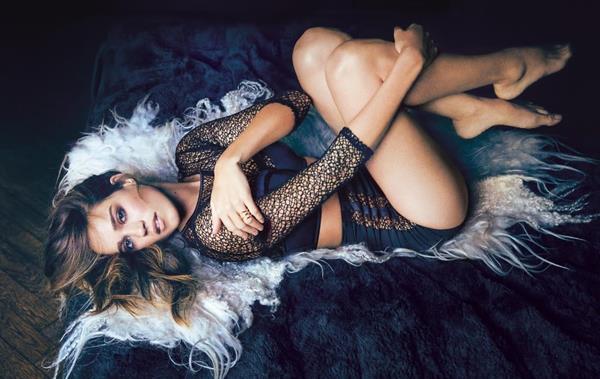 That above right here is Matilda Lutz…  Come on, you know that image turns you on (especially the geeks)…
Who is this Revenge Star?
Matilda Lutz is an Italian model and actress who came to international spotlight when she was cast in the 2017 horror film Rings, a reboot of 2002's The Ring which stars Naomi Watts.  She made her film debut in 2012 and has since appeared in a number of TV shows and films such as Summertime (2016) and L'Universale (2016).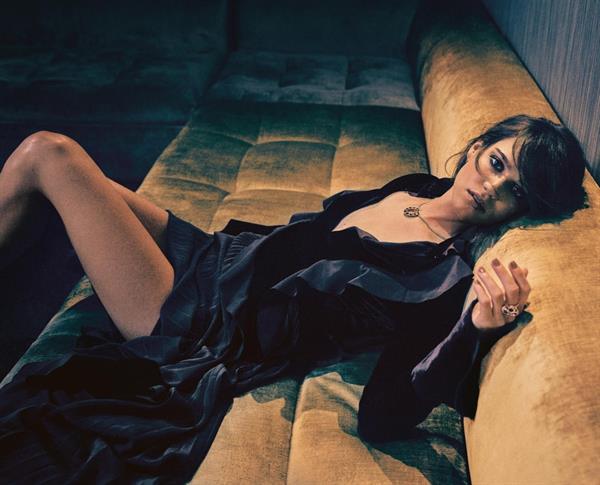 In 2016, Matilda also modeled for Miu Miu, walking the runway for the brand's spring collection
Her Early Life
Matilda Anna Ingrid Lutz was born on January 28, 1992, in Milan, Italy to parents who worked in the fashion industry (yup, both of them).  She spent her early days in the little country town of Gudo Visconti until the age of 5.  Her American dad is a famed fashion photographer, while her mom, is a PR for fashion firm.  Her parents divorced when she was five and Matilda and her mom moved to Milan.
Matilda, before deciding to move to Los Angeles to take acting lessons, studied psychology at Milan's Catholic University.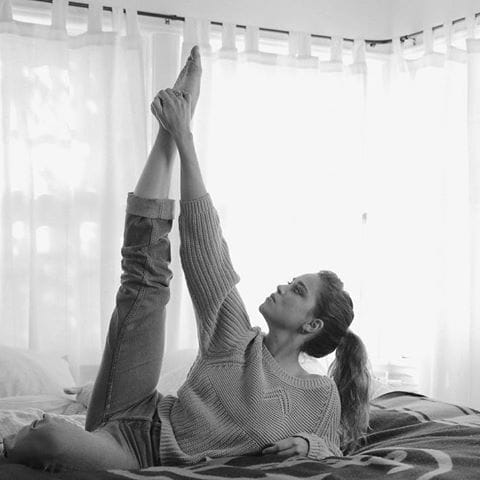 "If you say you're an actor in Italy, they kind of laugh in your face — it's like it's not a job…"
Career
Because of her good looks, Matilda began modeling at a very young age.  After graduating from high school, she took an acting class in order to get over her shyness.  She began attending auditions and in 2012, she landed a role in the Italian horror flick Azzurrina.
Not long after, she was cast in the TV series Crossing Lines (2013), an another in the Italian dramedy The Fifth Wheel (2013).
In 2014, she dropped out of the Catholic University of Milan to move to LA and audition for an HBO Pilot.
While in LA, she worked in an Italian restaurant called "Terroni" (an Italian term which refers to people from Southern Italy) to support herself and there she met Italian director Gabriele Muccino. The director only came in for dinner, actually. But yeah, talk about fate.  The restaurant owner introduced her to Muccino and later, she wrote him a message on Facebook. Muccino wrote her back and after several months, she was asked to audition for a move entitled Summertime.  And the rest is history, as they say.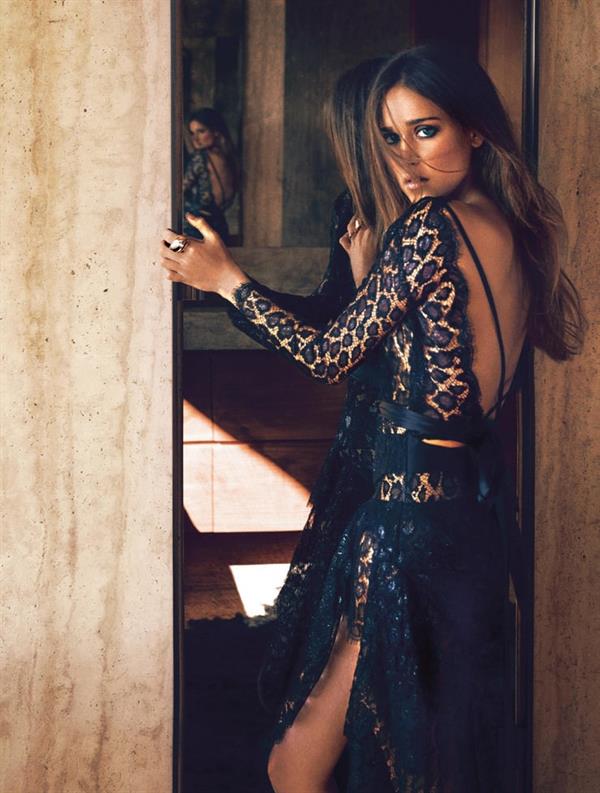 Oh yeah, before the 'Summertime' audition, Matilda also received an offer to audition for the big budget horror flick Rings.  After two screen tests, she landed the lead role.
In 2016, Matilda also starred in the music video for "Hepburn Shades" by the pop-punk band The Downtown Fiction.
Facts and Trivia
Matilda is quite active and she enjoys going surfing in the mornings.  She also keeps fit by cycling, running, wakeboarding, boxing, and rock climbing. She also loves animals and has a tabby cat.
Her favorite movies are Roman Holiday (1953), Sophie's Choice (1982), Léon: The Professional (1994), and Mommy (2014).
Her acting models include Valeria Golino, Meryl Streep, Monica Vitti, Marilyn Monroe, and Michelle Williams and her acting teachers include Larry Moss and Michael Rogers.
Matilda Lutz Photos
Follow this hottie on Instagram for her latest pro shots, lifestyle pictures, and selfies.
Also, check out our Matilda Lutz page for more of her sizzling sexiness.