Welcome to another Timeless Tuesday, folks! Today, we're going to make the geeks out there happy and horny.  Yes, you read that right, the geeks (and that includes me).  Why?  Because our Timeless babe today is none other than Julia Voth.  Yup, the babe whose likeness is used for the basis of the character Jill Valentine from Capcom's survival-horror video game series Resident Evil.  And we know just how much you fantasized (sexually) about Jill Valentine.  Come on, admit it!  I did, too.  In a hotel with zombies outside of our room.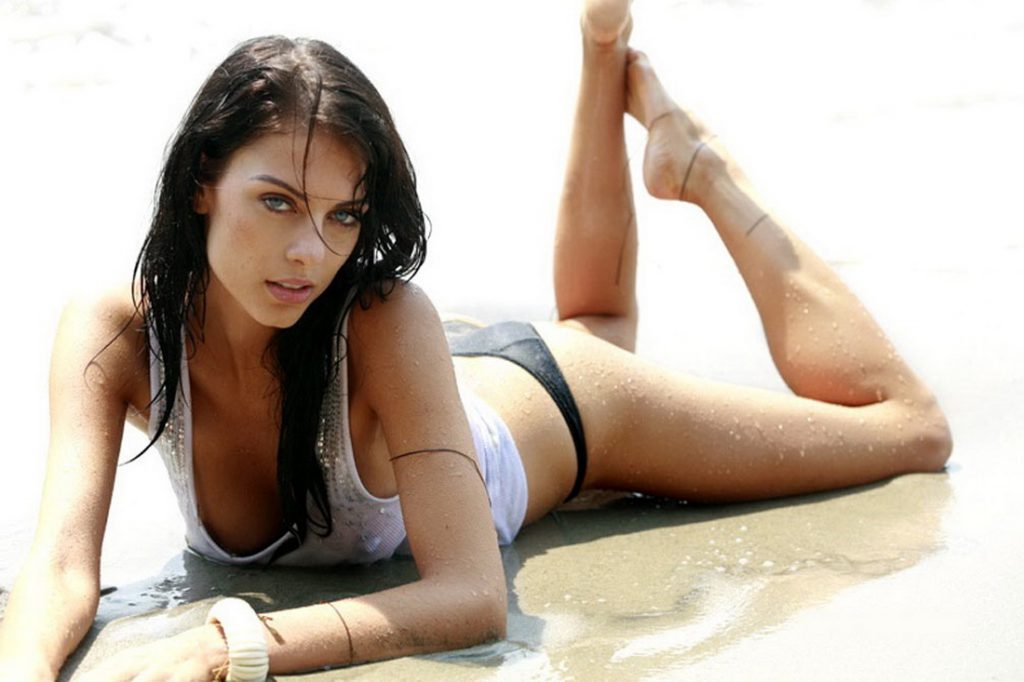 Who is Julia Voth?
Julia is a Canadian-born American model and actress who is notable for playing Chelsey on the comedic TV series Family's Huge (2010) and Lana on the CW's series Supernatural: The Third Man (2010).  But Julia is perhaps most famous for starring alongside America Olivo and Erin Cummings in the action film Bitch Slap (2009), playing an out of luck stripper named Trixie.  The said film, because of its awesomeness (and hotness) went to The Cannes International Film Festival and The Toronto International Film Festival.  Oh man, now all of us need to rewatch that…  Okay, maybe not the entire film.  Just the water scene and the hot lesbian scene with Erin Cummings.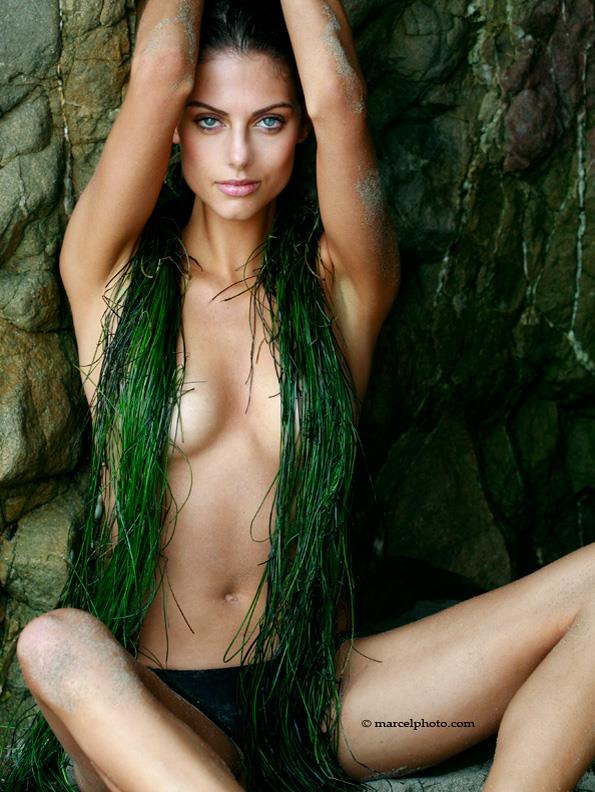 Julia here also appeared on ABC's Castle (2009) and had a main role in a 13-part CityTV multi-cam comedy, Package Deal (2013 – 2014), co-starring with Harland Williams.  Apart from working onscreen, Julia here also did the voice-over work in "Repo! The Genetic Opera" and "Hanging Out Hooking Up Falling in Love."
Julia's modeling career before all of those was equally busy.  She appeared on ad campaigns and commercials for brands such as Shiseido and Calvin Klein.  She was also featured in established and famous magazines such as Foam, L.A. Direct, Eliza, Wedding Style and Angeleno.
Her Early Life
Julia Voth was born on May 16, 1985, in Regina, Saskatchewan, Canada.  She began her modeling career at an early age…  And by the time she was 14, she was already a paid model and spent a lot of time in Japan.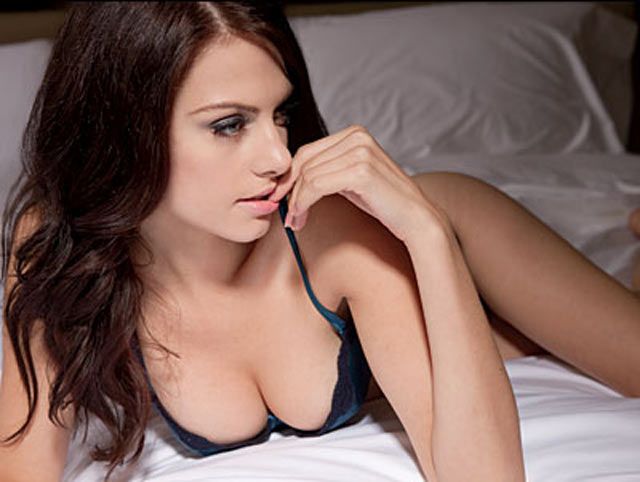 "Performing has always been something I wanted to do.  My dad had a video camera and I loved being in front of it… my mom went with me to Japan until I was 17.  Her only stipulation was that I had to keep my schoolwork up…  I got to travel and see the culture. What a great opportunity."
From Modeling to Acting
Julia made the shift into acting because according to her, she needed something where she could further develop and fully utilize her creativity and that "simply posing in front of the camera was no longer enough."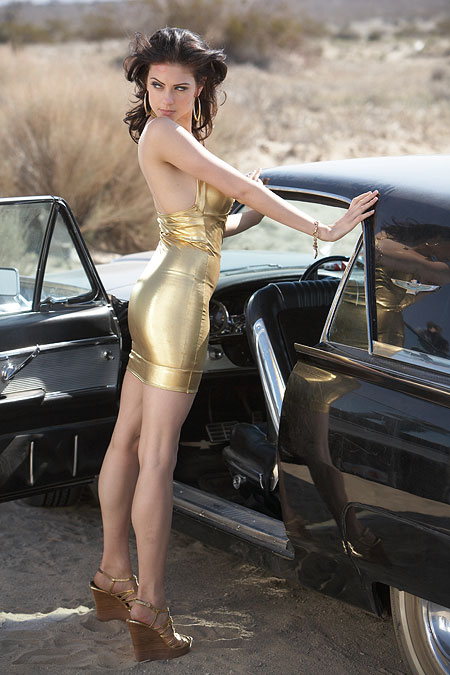 Julia as a Hot Poet and Author
She has also written a book titled Catharsis and according to her, the collection is a little dark…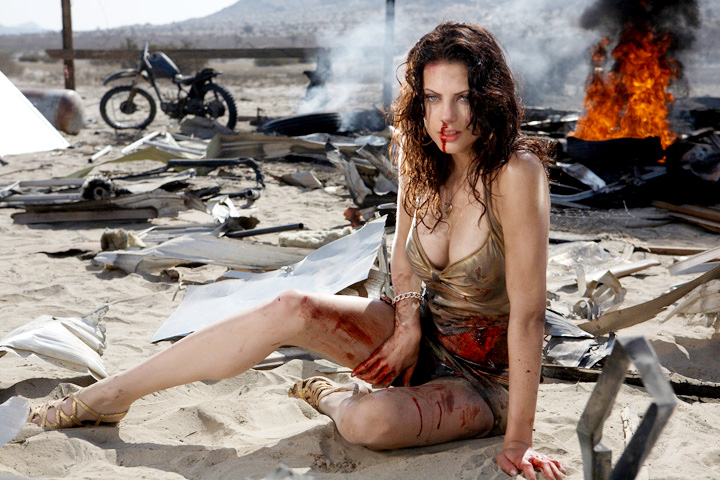 "I'm a happy person and I love life, but I think everyone has some darkness in them that needs to be explored."
Julie also said that if she didn't become a model or an actress, she would "most definitely be writing. Poems, novels, anything you like…just let me write."
Facts and Trivia
In 2013, Julia She described herself on Twitter as "actor, author, Jill Valentine, a citizen of the world, co-creator and designer of Outlaws in Love Jewelry."
After receiving a custom made Resident Evil beret from a fan, Juia was inspired to do a photoshoot cosplaying as Valentine.  And when she was asked about her video game avatar, she replied, "Honestly, I don't like playing as Jill. Playing yourself is a strange thing. However, my brothers loved to play me, and of course, kill me in gross ways."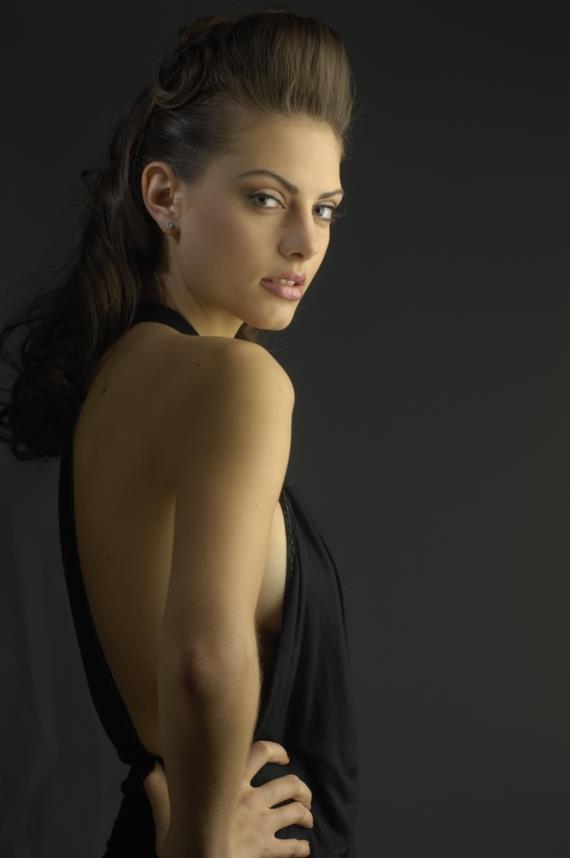 Julia dislikes fake people (don't we all?) and she believes that the secret of success is 'hard work'.  She also wants the words "She loved, she lived, and she laughed" to be written on her tombstone when her time comes.
Julia here is also a fan of Marilyn Monroe and stated that she would choose the 50's sex symbol if she could have dinner with anyone in history.
Her Body Measurements
This timeless hottie stands 5 feet, 8 inches and she possesses a 34B-26-34.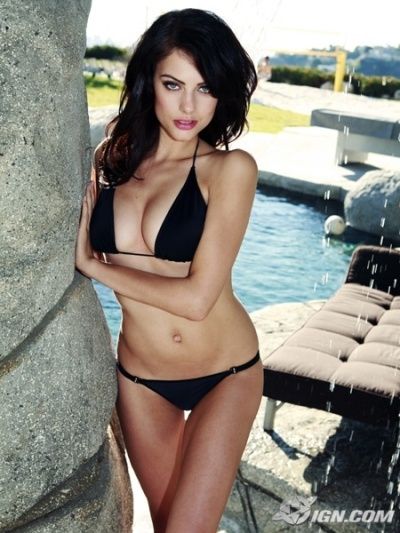 Julia Voth Photos
Follow this hottie on Instagram for her latest lifestyle pictures, pro modeling shots, and other uploads.
Also, do check out our  Julia Voth page for more of her bitch slappin' hotness.!