Ah yes. Olivia Jordan possesses a goddess-like beauty.  Just look at her.  She's so celestial…  It's like Aphrodite is her make up artist, designer, and beauty coach.  No kidding…  Again, look at her.  The smile, the poses…  near perfection.  The only thing that lacks is me on her side (Editor's note: Oh, please…).  No really, I think if you put 'near perfection' next to imperfection, you would get… Well, I don't really know what you'd get. All I know is…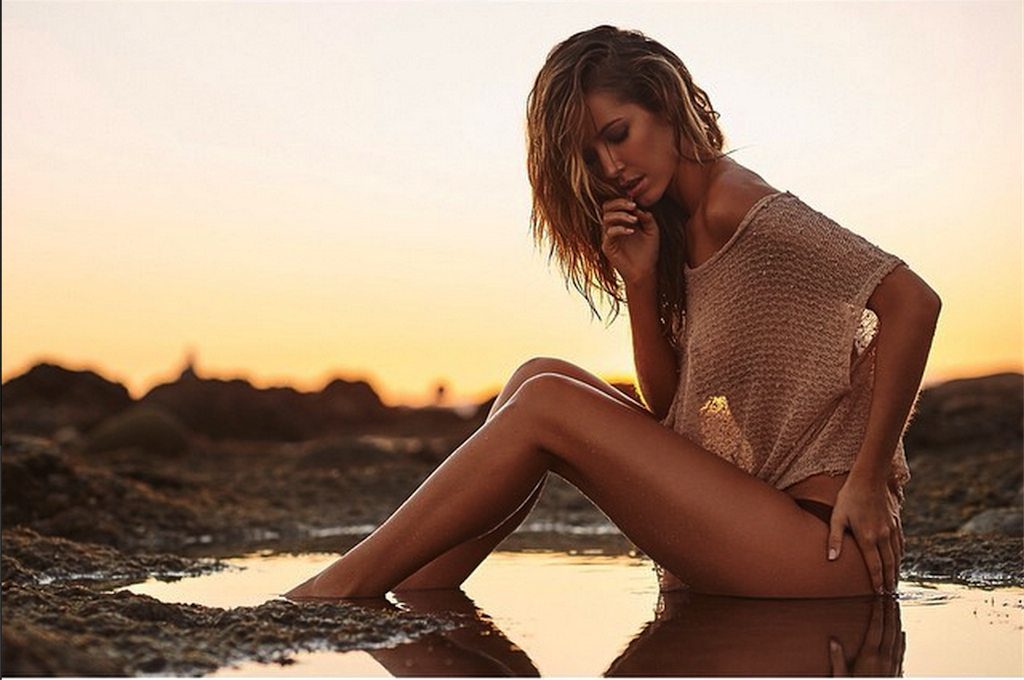 This very beautiful (and hot) babe here is truly a piece of heaven.
Who is Olivia Jordan?
Olivia is an American model, actress, and beauty pageant titleholder who earned the opportunity to represent the USA at Miss Universe 2015 after winning the crown of Miss USA in 2015.  Prior to that, she represented the United States at Miss World 2013. Olivia came in third at the Miss Universe 2015 pageant, finishing behind Ariadna Gutiérrez and winner Pia Wurtzbach.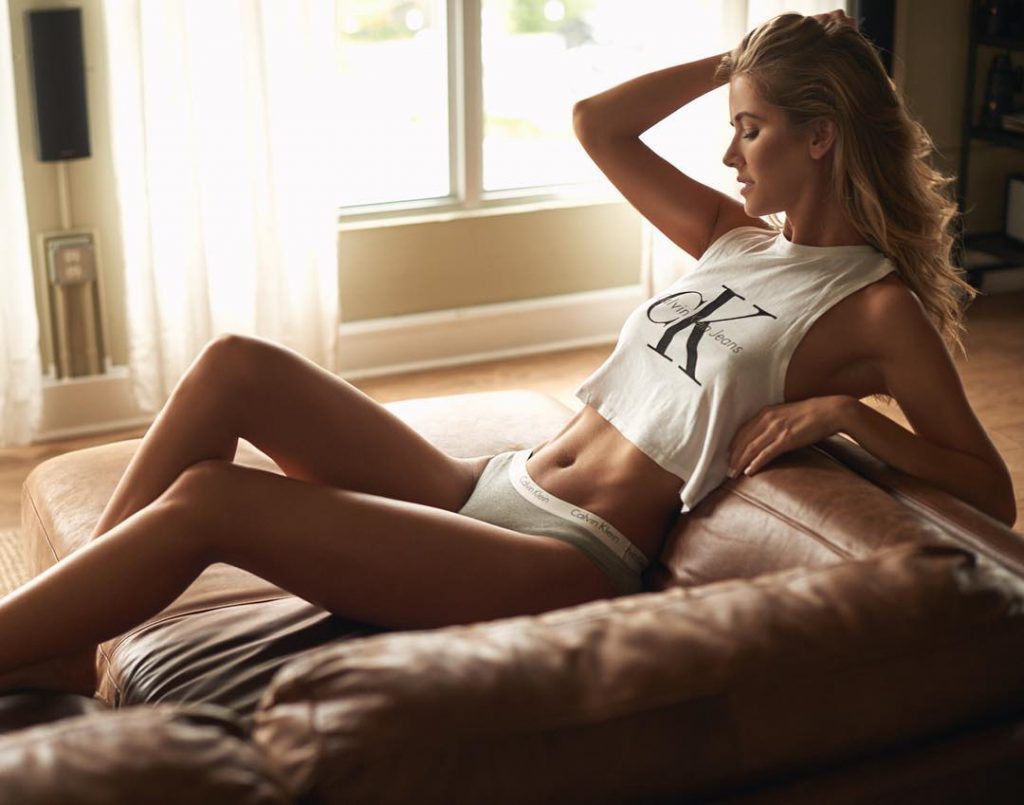 Olivia here also appeared in this year's Sports Illustrated Swimsuit issue.  She was photographed in Belize by Yu Tsai.
Before the Spotlight
Olivia Jordan Thomas was born on September 28, 1988, in Tulsa Oklahoma.  She is of Native American ethnicity (Editor note: are you sure about that?  she looks about as Native American as Elizabeth Warren) and she is a fourth generation Tulsan.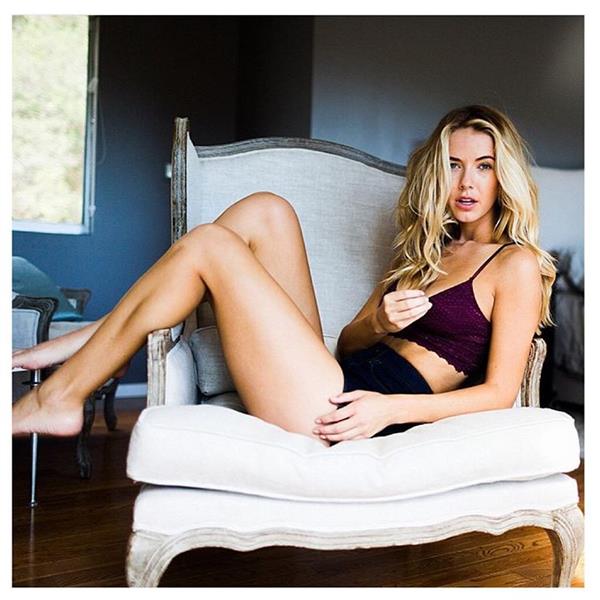 Oliva attended Bishop Kelley High School where she was active on campus as a member of the Student Council, the tennis team, and her position as varsity cheer captain.  After high school, Olivia attended Boston University where she majored in Health Science and worked as a group fitness instructor and personal trainer at BU's FITREC facility.  She is a member of the Alpha Phi sorority and she has pioneered a self-defense workshop that became a tradition in the said sorority.  After her graduation, Olivia moved to Los Angeles to pursue her lifelong passion for modeling and acting.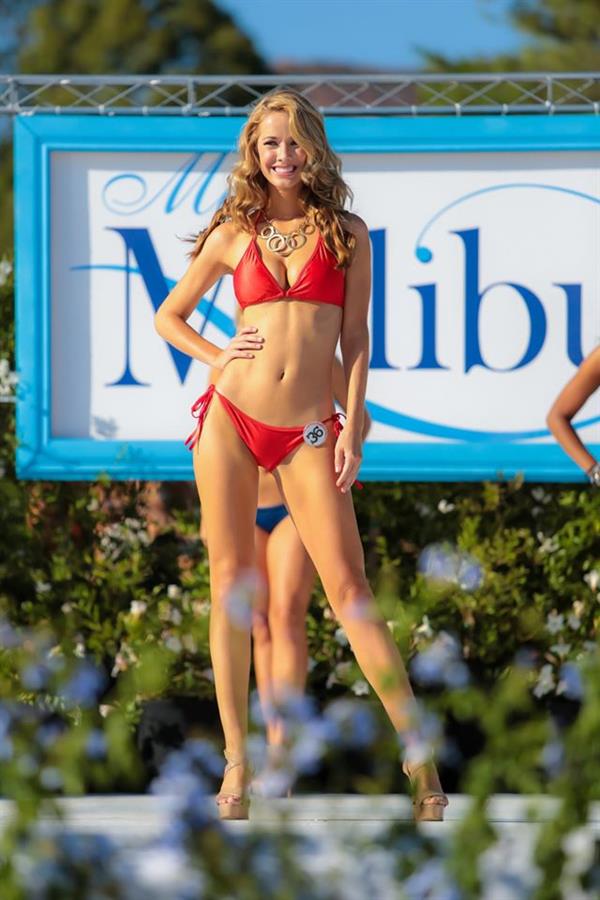 Career Journey
After university graduation, Olivia began her career as an extra in movies.  She landed bit playing roles in 2012's 'Ted' and 'Here Comes the Boom'.  Olivia finally came to the spotlight when she represented Beverly Hills in the Miss California USA 2013, where she finished as 1st runner-up.  2013 proved to be a lucky year for her as she also competed in the 2013 Miss World pageant, where she finished in the top 20.  Olivia also became the 1st runner-up for 'Top Model' in 2013.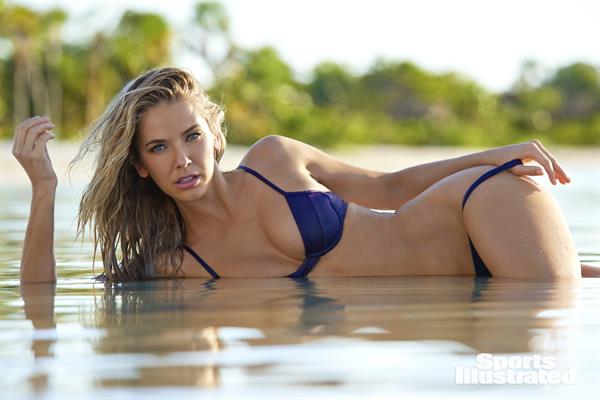 In 2014, Olivia appeared in the movie Thinspiration and in the disaster film '10.0 Earthquake'.  She also had a role in two episodes of the TV film 'Murder in the First' (also in 2014). The following year (2015), Olivia had a role in 'Hot Tub Time Machine 2'.
Facts and Trivia
Olivia was still attending Boston University when she became SAG-eligible through featured extra work for the movies 'Ted' and 'Here Comes the Boom'.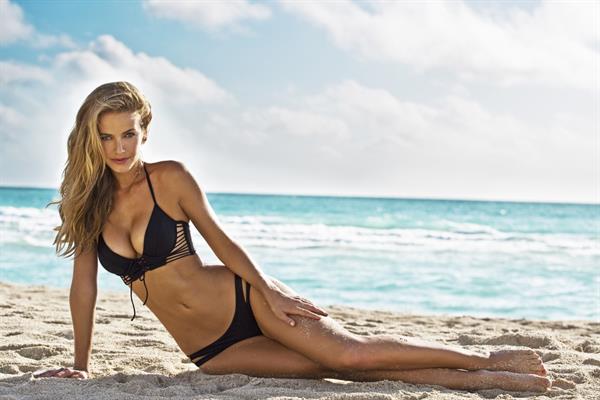 Olivia is also the first woman from Oklahoma to be named Miss USA.
Body Measurements
This blue-eyed, blonde beauty stands 5 feet, 11 inches tall.  Her body measurements are 32-26-35 and her bra size is 34A.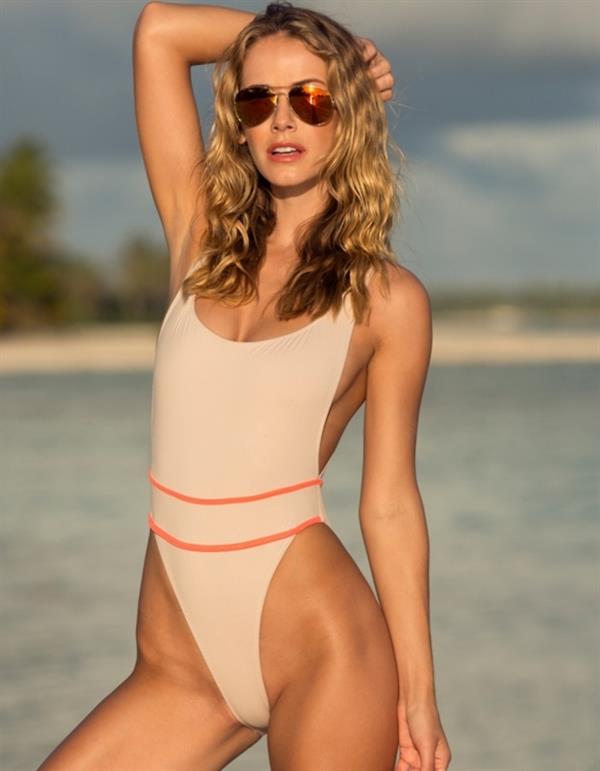 Olivia Jordan Photos
Follow this very beautiful babe on Instagram for her latest personal photos, pro shots, and lifestyle pictures.
Also, be sure to check out our Olivia Jordan page for more of her world-class hotness.