Oh man, oh man, oh man… The beach babe we've all been dreaming off!  Just check out the curves and slopes on Syndey A. Maler's smoking body…
A sight to behold, eh?  Yup, if I see that gorgeousness in person, I'd treasure that memory forever.  Who wouldn't?  Oh, and yeah…  I won't be needing a camera because, with a hotness level like that, I'll instantly turn into having a photographic memory (Editor's note: Are you sure it's not pornographic memory?)…
Who Sydney A. Maler?
Sydney A. Maler is an American swimwear model and Instagram celebrity who is perhaps best known for her countless promotions modeling.  She also worked with Hooters and, as a member of their marketing team, helped them plan events and hire promo models.  Sydney is also an actress and she has appeared in Pot Pie (2016), Swerve (2017), and Campus Law (2017).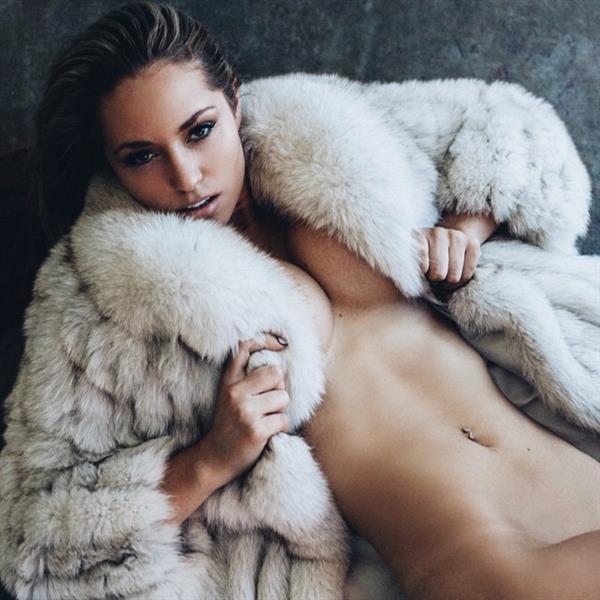 Sydney was also featured in Glam Jam magazine and is currently represented by Shatter Proof Models.
Her Early Life
Sydney A. Maler was born on August 8, 1991, in Okinawa, Japan.  Though born in the Land of the Rising Sun, she was raised in southern California.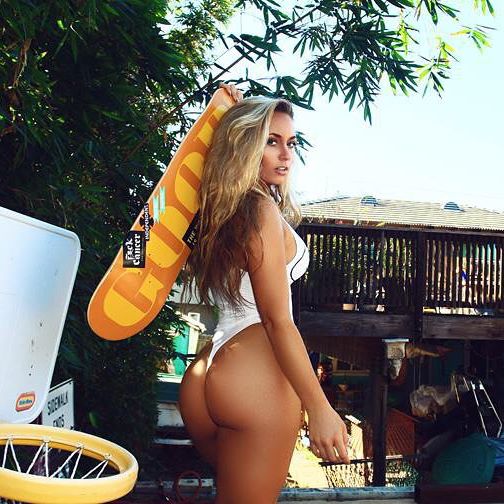 How She Came to Be
While attending college in San Diego, California, Sydney made a living training by giving riding lessons on Arabian horses.  The work was fun but it got to a point where she realized she is just not making enough.  She then tried her luck at applying to be a waitress at Hooters.  She got in and not only did she like the atmosphere of the restaurant chain (along with the huge tips she makes), she had also taken an interest in modeling.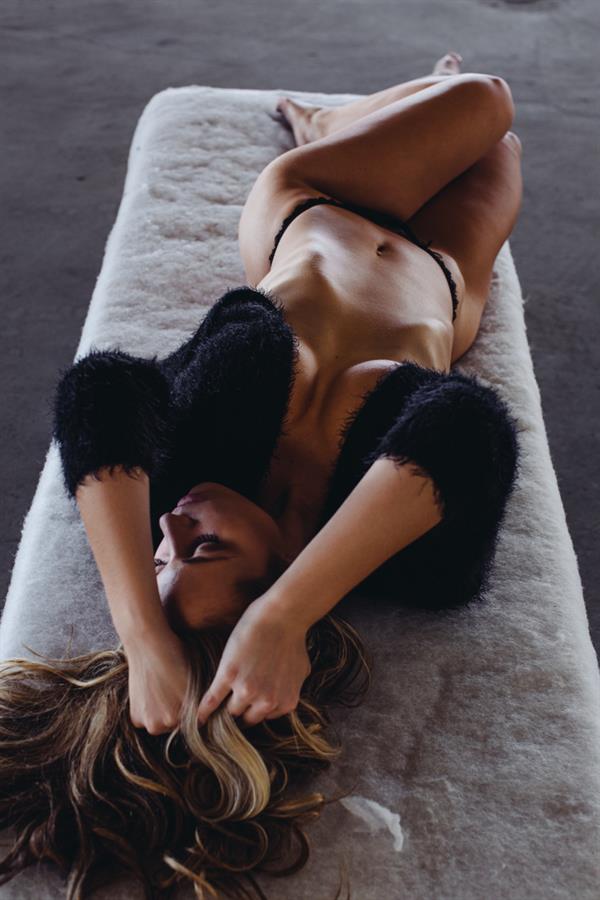 Hooters plus modeling, she knew she was on the right track.
Her natural good looks soon landed her a photoshoot that would be used in the magazines Oceanside and the Hooters calendar.  And since then, everything just went her way.
Facts and Trivia
Sydney attributes her sexy physique not only to training hard but also taking in lots of protein and green tea.  She also does her best to stay away from alcohol.
She feels her sexiest features are her eyes and hair and does her very best to maintain them by using only the best products and never wearing fake eyelashes or hair extensions.
Sydney is also extremely interested in the psychology behind advertising.  She is particularly interested in subliminal advertising and says she would love to be an advertising consultant one day.
Her Body Measurements
This hazel-eyed blonde stands 5 feet, 7 inches and she is blessed with a 34D-24-36 figure.
Sydney A. Maler Photos
Join her over 1.1 million followers on Instagram for her latest pro shots and other hot personal uploads.
And don't forget to visit our Sydney A. Maler page for more of her hot, daring pictures.