Welcome to another of our Timeless Tuesday entry, folks!  Today we're featuring a woman (a very hot one) who made you the horny dude you are today.  Yup, gents (and ladies), it's none other than Lisa Marie Scott.  Now, this supreme hottie doesn't need a long introduction as most you know her.  Like a good 95% of you has heard of her (or has jerked off to her).  So here…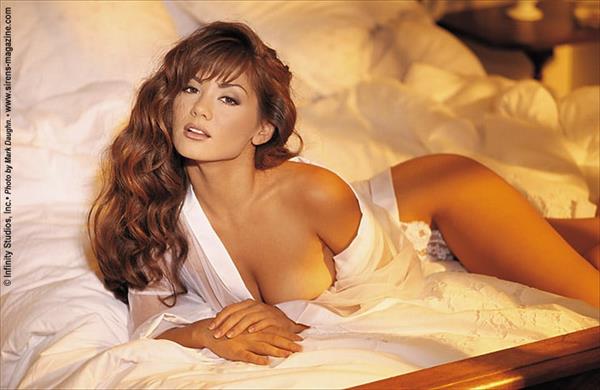 We're pretty sure you want to know a thing or two about LMS.
Who is Lisa Marie Scott?
This classic hottie is an Asian-American model and actress.  Lisa is perhaps most famous for being Playboy's Playmate of the Month centerfold in February of 1995.  She has also appeared on shows such as 'Baywatch Nights' and 'Married With Children'.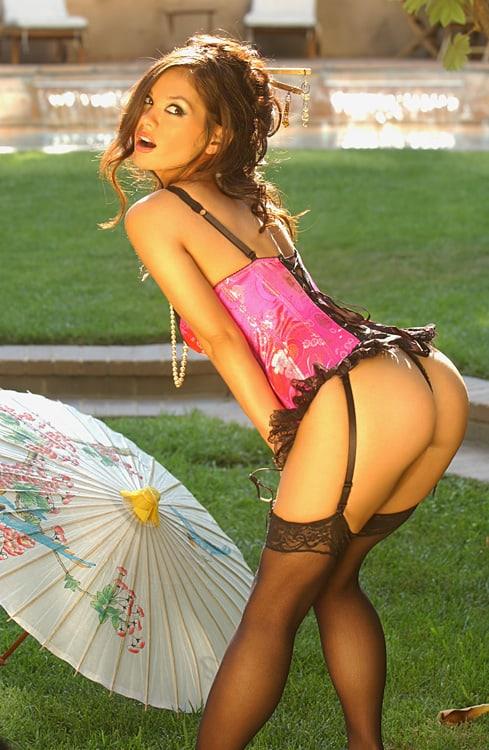 Her Early Life
Lisa Marie Scott was born on February 1, 1974, in Pensacola, Florida.  Her father is an American of Scottish and Swiss descent, her mother is Japanese.  Yup, a military kid is what she is…  The daughter of a Naval dentist from Chicago and a Japanese mother.  Her parents met while her father was stationed in Okinawa.  And being from a military family, she moved around quite a bit as a child, living in places such as Guam, San Diego, Hawaii, Japan, and Virginia.  When Lisa was in junior high school, her family moved to Orange County, California and settled there for good.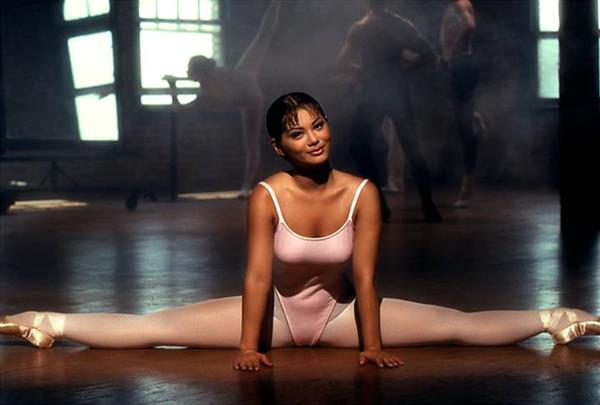 In her senior year in high school, and because of her noticeable looks, Lisa was the Homecoming Queen and Most Talented Girl.  She also had become quite an accomplished ballerina and was accepted to ballet-training programs with The Boston Ballet, The Joffrey Ballet, The San Francisco Ballet, and The Chicago Ballet.  After attending the University of California-Irvine for a short time, she joined the Eugene Ballet Company in the Pacific Northwest, appearing in productions of "The Nutcracker", "Coppelia", "Swan Lake", "Sleeping Beauty", "Romeo and Juliet", "Don Quixote", "Giselle", "Le Corsaire" and "Carmina Burana".
Career
Missing her family and Southern California, she left her professional ballet career behind when an offer to pose for Playboy magazine came along.  It was her first experience posing nude, but the idea of modeling was so exciting (and exhilarating) to Lisa, making her change her career permanently.  She was named Miss February 1995 by Playboy and she traveled the world promoting the magazine.  Apart from that stint, she also began auditioning for television and film roles.  Lisa landed guest appearances on shows like Friends (1994), Baywatch (1989), Married with Children (1986), High Tide (1994) and MTV's House of Style (1989).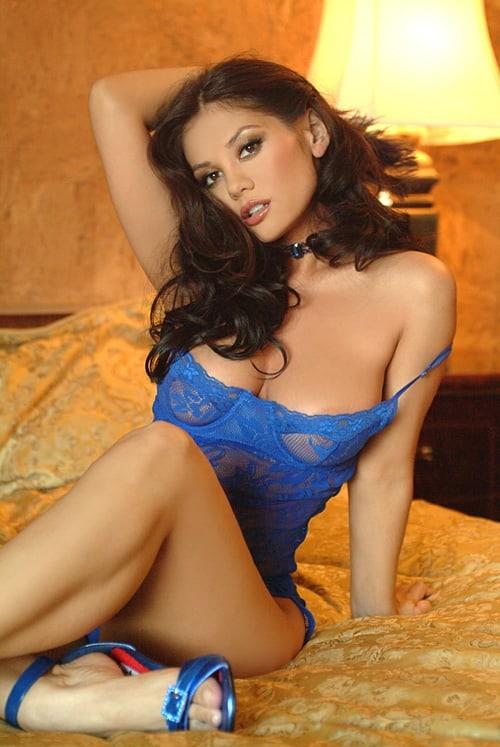 Outside Modeling
Of course, there will come a time, even when you are really famous, that you will want something that you'll be proud of.  Yup, aside from what your physical looks can achieve…  So Lisa here decided to return to college.  She applied for and was accepted to several Ivy League universities, but chose to attend UCLA due to its proximity to home.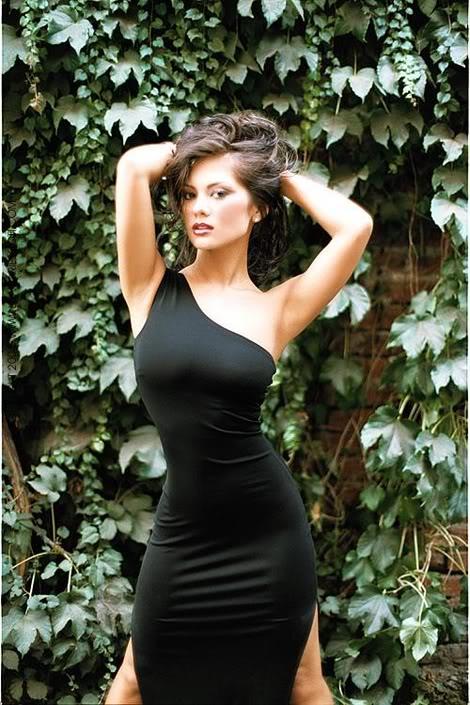 She majored in history and she graduated summa cum laude in March 2000.  Lisa also attended UC Berkeley School of Law shortly thereafter.  She majored and found her interests in intellectual properly and feminist law.  But overburdened by the workload and coming to believe she'd never be happy as a lawyer, she quit law school just after a semester and returned to modeling full-time.
Facts and Trivia
Lisa was the first ever playmate to be featured on the Playboy website.  She was also in a five-page layout in FHM in August 2002.
Her waist, at her prime, measured at an incredibly tiny 21 inches around.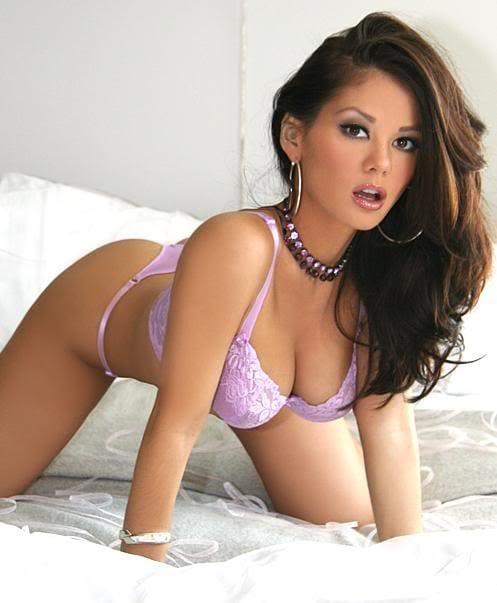 She probably is married and is living a happy (and private) life now.  But before that, according to her, the qualities she looks for in a man are…
"Independent thinking, intelligence, and insight, sense of humor, mellow attitude, good kisser, patience, good cook, independent interests, secure self-esteem, good with children, kind heart–no bad boys–someone who treats me with respect and shares my love for travel."
Her Body Measurements
This timeless woman stands 5 feet, 2 inches and her regular body measurements are 34C-23(21 at her slimmest)-33.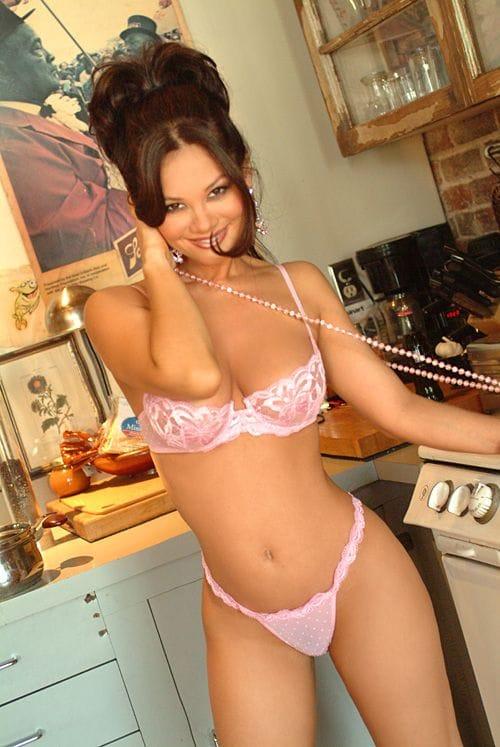 Lisa Marie Scott Photos
Nope, sorry guys but she doesn't have an official Instagram account.
But you can check out Lisa Marie Scott page for more of her…
Oh, and here… Yup, you guessed it right! Her nudes!