Pretty and at the same time…  a certified hottie. Nadia Forde's super hot, next door neighbor look is what we always look out for.  Yup, in every place…  May it be the beach or the mall or even at 7-11.  We make good use of our peripheral vision.  We watch, like a total creep, in the corner (Editor's Note: speak for your self).  Hoping that a hottie like Nadia saunters.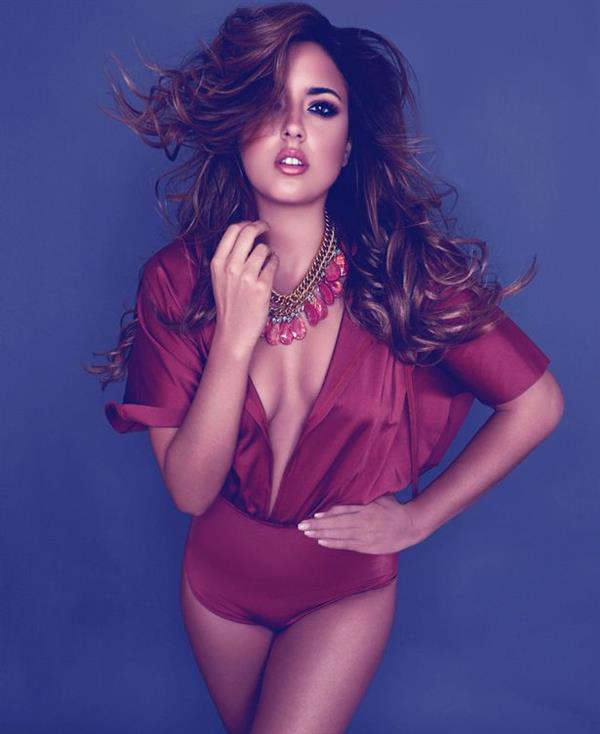 Creepy, yeah, but admit it…
You do it too.
Who is Nadia Forde?
Nadia is an Irish fashion model, singer, actress, and television personality who is notable for her appearances on The Courier (2015), Once Upon a Time in London (2018) and the reality show I'm a Celebrity, Get Me Out of Here! (2014), where she finished in the 9th place.
In 2014, Nadia starred in her own show 'Nadia Goes to Hollywood'.  The TV3 reality show documented her recording her first single and capturing her first acting role in the United States.
In the summer of 2014, she released a single titled 'BPM', which she promoted in the UK, Ibiza, and Miami. The single reached number 8 in the Urban Club chart in the UK. With that success, she released a follow-up single at the beginning of 2015.  In September 2013, Nadia also sang the national anthem prior to Ireland's international football match against Sweden.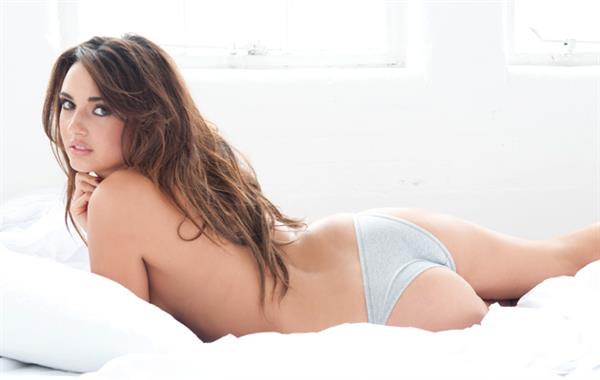 Nadia was also ranked #30 in FHM's Top 100 Sexiest Women list in 2015.
Her Early Life
Nadia Forge was born on May 3, 1989, in Dublin, Ireland.  She is of Italian Descent. Her parents Berenice Palozzi and Stephen Forde divorced when Nadia was 8-years-old. Nadia lived for a while between her two aunties in Clontarf and Beverly in Leopardstown.  She and her stepbrother eventually made a permanent home with their grandmother, Bernadette Paulozzi in Clontarf.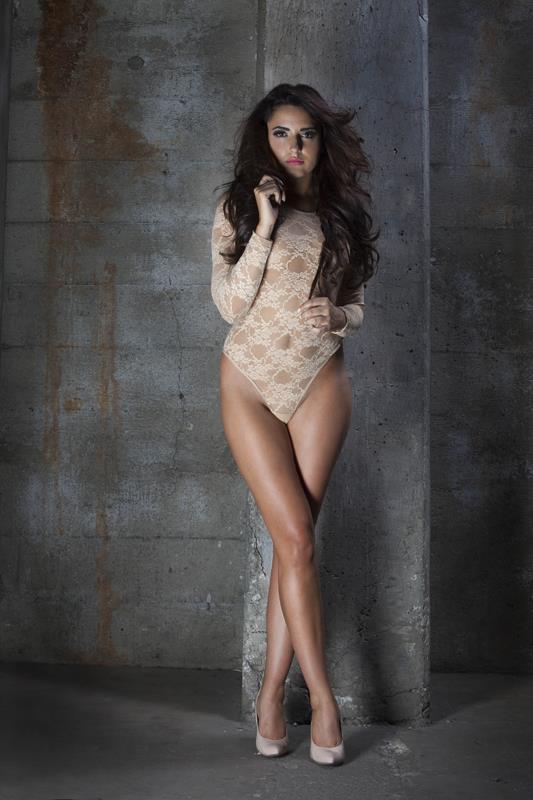 Nadia is very close with her granny and she describes her as "the glue that holds the family together."
"My nana is a saint," she said in a 2014 interview. "I think every family member is always afraid of what 'Nana' might say… We all hold her opinion in high regard. She's just been that one constant in my life since I've been born, so I guess that's why she's the pillar of my family and I think my brother and other family members would agree."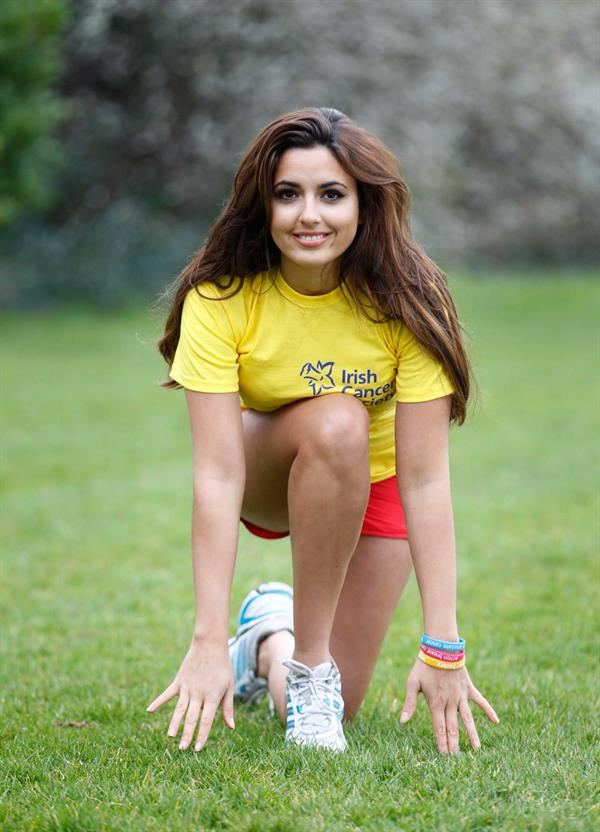 Nadia's dad eventually remarried and in June 2015, her mother, Berenice, died from lymphoma.
Facts and Trivia
Nadia worked for renowned photographer Brian McEvoy, who helped her launch her mainstream fashion and press modeling career.
In 2012, Nadia appeared as a contestant on TV3's Celebrity Salon.  The following year (2013), Nadia made an appearance on Ireland's 'The Late Late Show' and presented in Irish morning television.  She has also guested on nationwide radio stations, made theatrical appearances at Dublin's Tivoli Theatre, and has been a regular guest on RTE's sketch comedy show, 'The Republic of Telly'.
In August 2014, Nadia Forde made an appearance on the Oliver Callan spoof sketch show, Callan's Kicks' and in the following year her reality show "Chasing The Dream" was broadcasted in Ireland.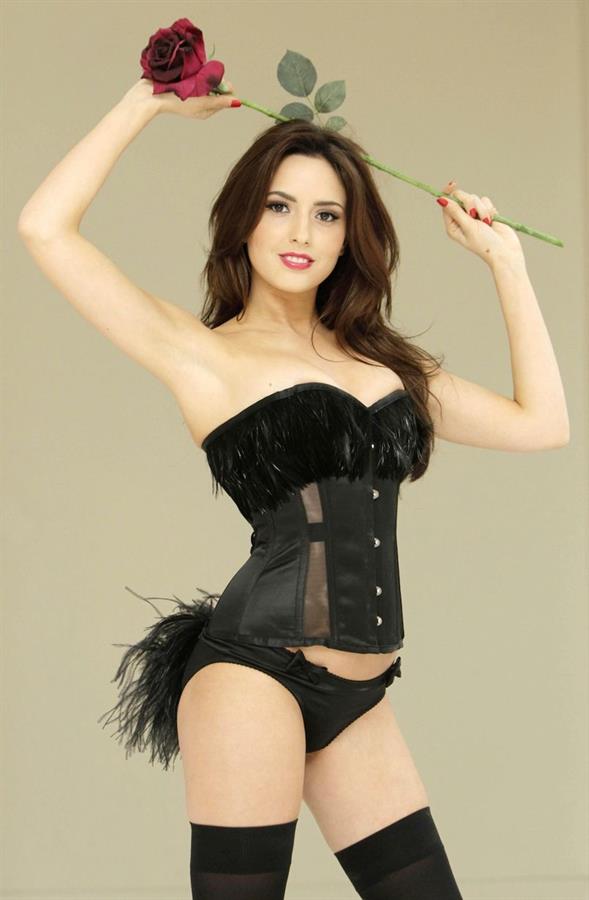 "I owe my glamorous and successful life to my nana."
Her Body Measurements
Nadia Forde stands 5 feet, 7 inches and she possesses a 36-26-26 figure.
Nadia Forde photos
Follow this hottie on Instagram for the latest about her.
Also, check out our Nadia Forde page for more of her stunning good looks.