Marisa Miller is without a doubt, one of the hottest women on the planet.  Her hotness is enough to cause a complete traffic standstill.  No kidding.  Just take a good long ogle at one of her pictures…
See?  Now that's what we call a Timeless Hottie!  Yup, her beauty can stand the tests of time…  and that's what we honestly think.  Now I wish every woman would look like her.  Err no, I take that back because would mean I'm in heaven and I don't want to give up my mortal life yet.  So yeah, one Marisa Miller is enough…  for now.
Who is this Timeless Hottie?
Marisa Miller is an American supermodel who is perhaps most famous for her ad campaign works for Nordstrom, J.Crew, Guess?, Tommy Hilfiger, Pepsi, Panasonic, Bath & Body Works, and True Religion jeans. She was also a Victoria's Secret's lingerie model and has appeared in three Victoria's Secret Fashion shows from 2007 through 2009 and became a Victoria's Secret Angel in 2007.  Marisa also appeared in seven straight editions of the Sports Illustrated Swimsuit Issue from 2002 to 2008 and she has been the face of 'Lifestyle' brand, Harley-Davidson, and the NFL since 2010.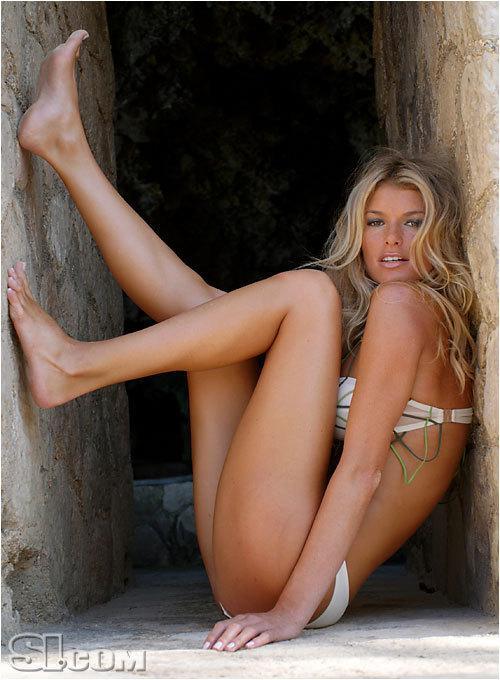 Aside from advertisements, she was also featured on the covers of many international fashion magazines such as Vogue, Cosmopolitan, GQ, Marie Claire, Elle, Vanity Fair, and many others.  Her international sex symbol status was established by her 2008's number 1 rank on Maxim's 'Hot 100' and FHM's 'Sexiest Woman in the World' in 2010.
Marisa is also an actress and she made her film debut in 2013's R.I.P.D. which stars Ryan Reynolds.
Her Early Life
Marisa Miller was born Marisa Lee Bertetta on August 6, 1978, in Santa Cruz, California, U.S.A to Krista (née Useldinger) and Marc Bertetta, who lived of a truck during the first 6 months when they were married.  She attended high school at Aptos High and Monte Vista Christian School.  Marisa considered herself a tomboy growing up, with mostly male friends and with very little interest in anything girly.  Out of shyness, she often wore large t-shirts to hide her body and would get fully dressed just to go to the trash-can while at the beach.  But her tall athletic physique was perfect for her school's volleyball team and they never lost a match when she played as outside hitter.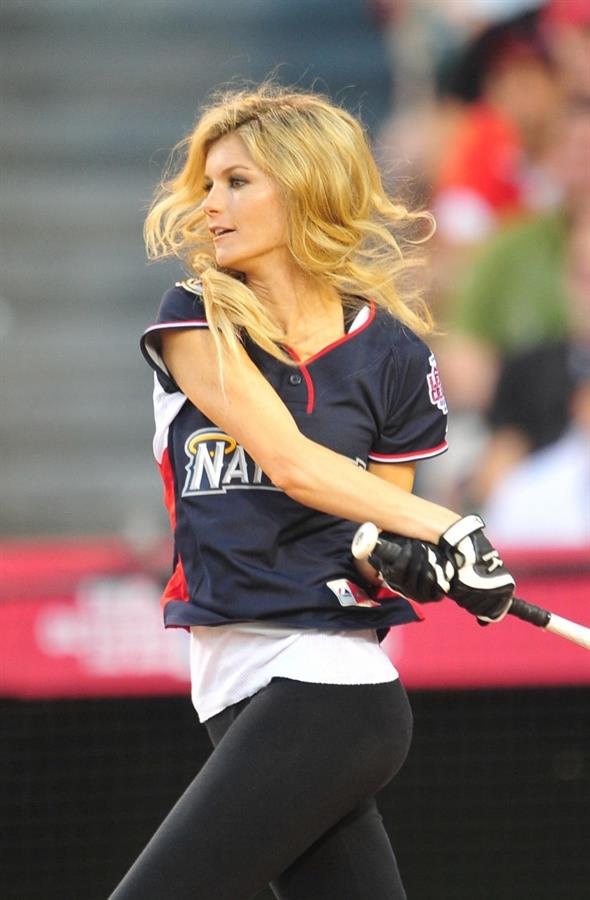 Her Discovery
Marisa was first discovered when she was 16 at a San Francisco café by two Italian modeling agents.  A few months later, despite her "shy and conservative" personality and after the approval of her mother, they were on a plane to Italy for a shoot.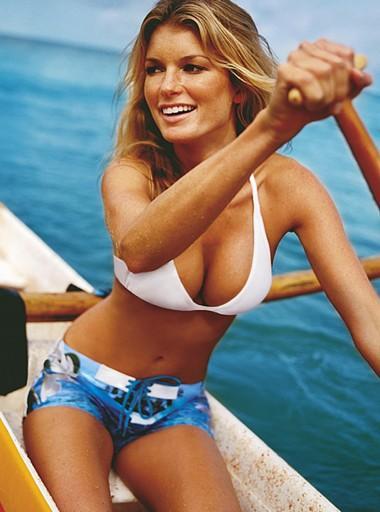 Marisa gained attention in 1997 when she appeared nude in the first issue of Perfect 10 magazine.  Although she only bagged third in Perfect 10 Magazine's first annual model search, she was repeatedly showcased in following issues, including the covers of the Winter 1998 and August/September 1999 editions.  And unlike most models who begin their careers with nude photo shoots, Marisa was able to make the jump to mainstream modeling right away…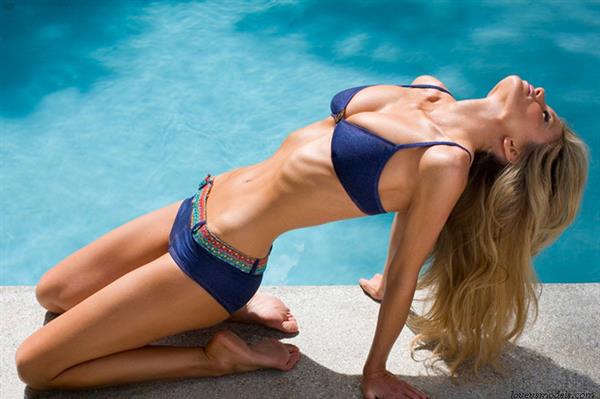 When Marisa was out surfing on Manhattan Beach one day, she ran into the famous fashion photographer Mario Testino. And that was a chance meeting that changed everything. Mario was stunned by 21-year-old's sexy feminine figure, and a quick off-the-cuff photoshoot followed.  One thing led to another, and Marisa was offered a chance to develop her modeling work.
Career (Modeling)
Marisa made her debut in the Victoria's Secret Fashion Show on December 4, 2007.  She also opened a segment in the following year's edition.  She also walked the runway in 2007's Fashion for Relief show (a benefit event for victims of Hurricane Katrina), MTV's Fashionably Loud, Imitation of Christ, Inca, and Amir Slama's Rosa Cha, for which she was one of the most anticipated models.
In 2008, she posed for Harley-Davidson for the launching of their VRSCF V-Rod Muscle motorcycle and November of the following year, Marisa became the face and spokesmodel of Harley-Davidson's first Military Appreciation Month.  The said campaign featured Marisa in classic, pin-up style military-themed advertisements.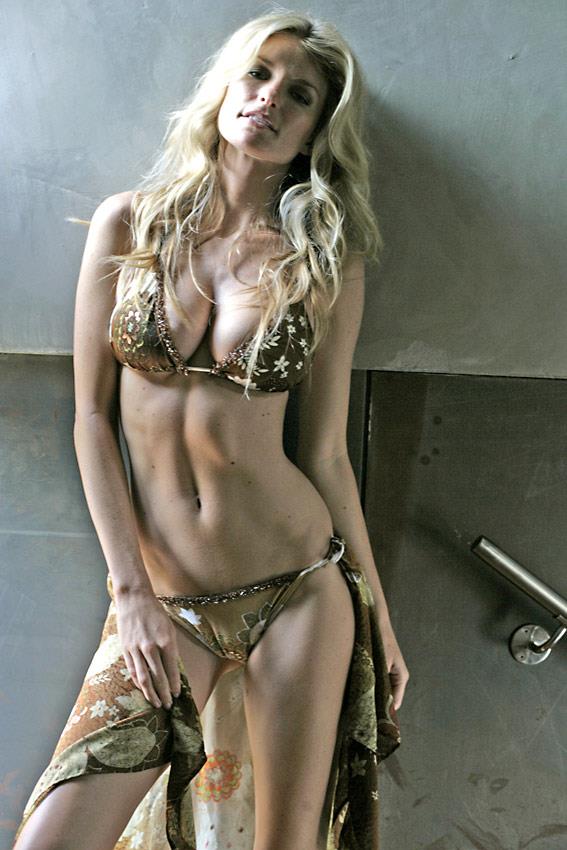 In July of 2008, Marisa went beyond modeling when skate and surf-oriented company Vans launched her shoe line.  In September of the same year, Sports Illustrated released a "Best of Marisa Miller" swimsuit calendar for the year 2009.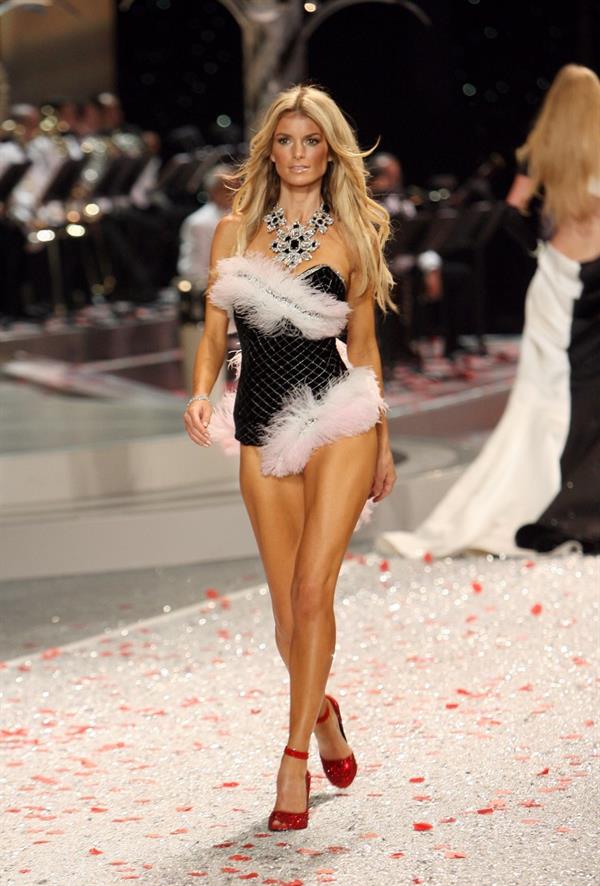 Marisa was also very busy with Victoria's Secret in 2008.  She went on a five-city tour to promote the 2008 Swim collection's release in stores.  The relaunch of Victoria Secret's sports line, VSX, soon followed, along with her first official campaign as an Angel: promoting the company's fragrance Very Sexy Dare. The following year, Marisa was chosen to wear the year's "Fantasy Bra" for the 2009 Victoria's Secret Fashion Show.
Career (Television)
2004 saw Marisa's TV debut.  She was a judge on the reality series Manhunt: The Search for America's Most Gorgeous Male Model.  The same year, she appeared in "Spin You Around" music video by Puddle of Mudd.
2007 brought appearances in the pilot episode and finale of VH1's reality show 'The Shot' and cameos in HBO's Entourage and the CBS comedy 'How I Met Your Mother'.  It was also in 2007 that she filmed her first television commercial for Victoria's Secret, appearing alongside Heidi Klum for the 'It' bra.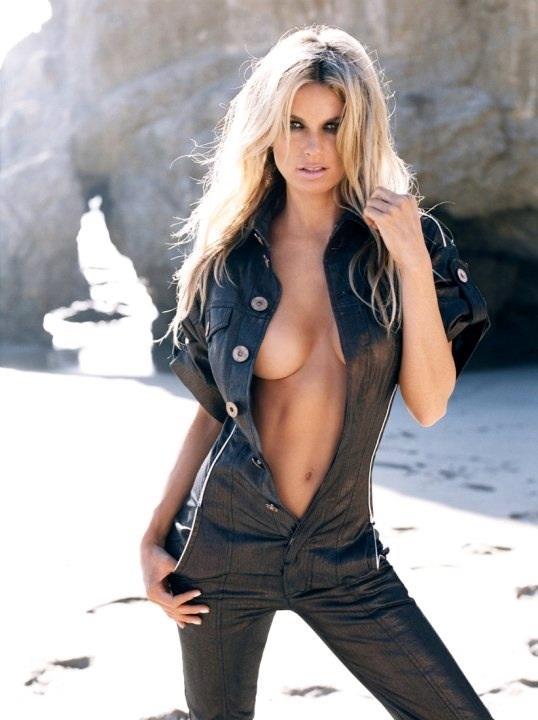 The following year (2008), Marisa starred in a viral video on YouTube with All Star baseball player Ryan Braun for Remington's ShortCut clippers.  She has also appeared in commercials for the NFL Network and the California Travel and Tourism Commission's "Visit California" campaign.
In 2009, she had a guest judge role on an episode of America's Next Top Model and a bit role in an episode of Gary Unmarried.
Outside Entertainment
Since 2009, Marisa is an ambassador for the American Cancer Society, to which proceeds from her online store are donated.  She also supports the Young Survival Coalition.  A foundation which raises awareness of breast cancer in women under 40.  She also fully supports the environmental organization The Surfrider Foundation, which aims to preserve the world's oceans and beaches.
In October 2009, Marisa hosted the "Monte Foundation MusicFest and Fireworks Extravaganza," an annual fundraiser for schools in the Aptos area, where she and her husband owns a home.
Facts and Trivia
Marisa loves surfing since she was little.  Her aunt, by the way, was a professional surfer.  In 2004, Marisa bagged the second place in the Kelly Slater Surf Invitational.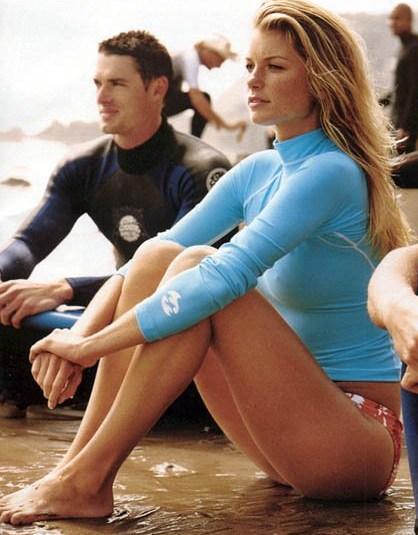 "I feel my absolute best—physically, mentally and spiritually—when I'm surfing every day."
Marisa also won the most valuable player award at the 4th annual Celebrity Beach Bowl.  Yup, she really is into sports and aside from volleyball, surfing, and football, she also loves muscle cars and cooking.  Oh, by the way, she is a fan of San Francisco Giants.
In 2000, she married Jim Miller, a Los Angeles surfing contest promoter and lifeguard from California.  They separated after only two years of marriage.  On April 15, 2006, Marisa married music producer Griffin Guess.  She gave birth to her 1st child (at age 34), Gavin Lee Guess, on December 13, 2012. On May 29, 2015 (at 36), she gave birth to her 2nd son named Grayson Lee Bazyl Guess.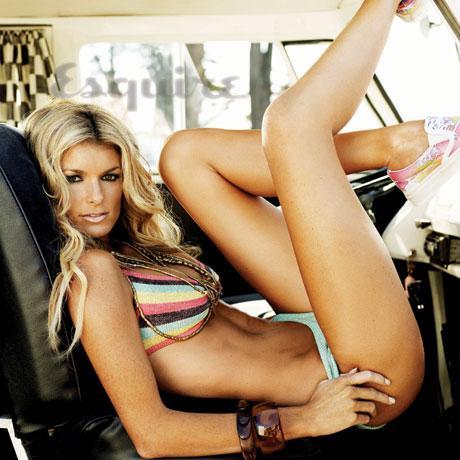 In 2008, Marisa ranked #9 in Ask Men's list of the 'Top 99 Most Desirable Women'. She ranked #3 in 2009 and #2 in 2010.
In 2015, she participated in a PETA Campaign against SeaWorld, posing naked while pregnant with her second child.
Her Body Measurements
This hazel-eyed blonde stands 5 feet, 8 inches and she regularly has a 35-23-35 figure.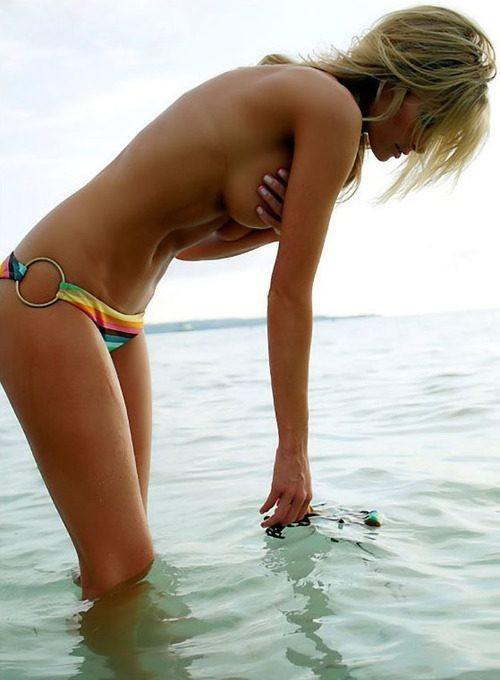 Marisa Miller Photos
Follow this hottie on Instagram for her latest lifestyle pictures and other pro shots.
Also, check out our Marisa Miller page for more of her timeless hotness.
Oh, and we have few of her nudes here that we think you'd love to see:  Marisa Miller Nude