Check this babe out…  and how hot she is.  She kind of reminds you of your youth when you're libido level can rise through the roof, eh?  Yup, Nadine Leopold's hotness will make you remember it.  Your play time (jerk-off) prime.  The vigor you had when every blonde in a skirt can make your undies seem like they are a size smaller.  Oh, those days. Thanks, Nadine.  Your youthful hotness is just what we need for this gloomy Monday.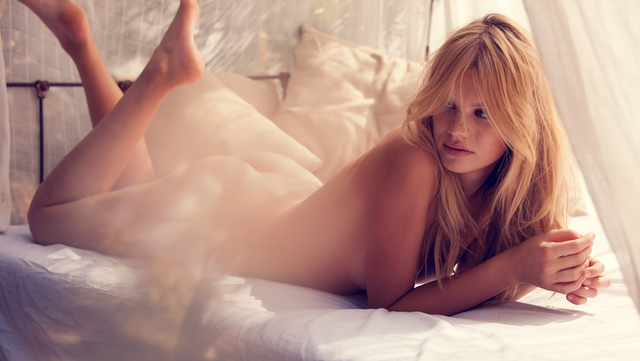 Who is Nadine Leopold?
Nadine is a New York-based Austrian fashion model who is most famous for her Victoria's Secret walks (2017).  She started her modeling career when she was 16 and in 2014, graced the covers of the French Glamour magazine, Grey, and she posed for Cosmopolitan.  She has also appeared as a cover model for popular publications such as Fashion Week Daily, editorials of Vogue.com, Glamour Germany, and many others.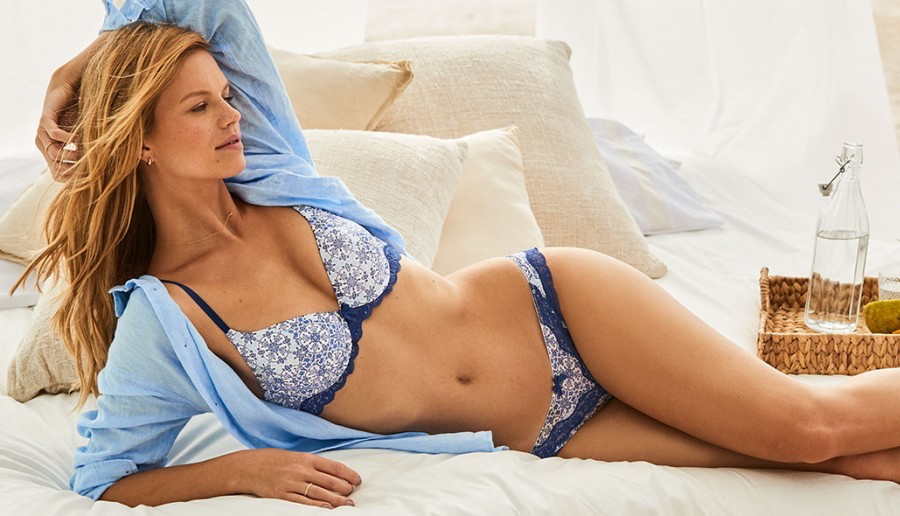 Her Early Life
Nadine Leopold was born on January 7, 1994, in Wolfsberg, Carinthia, Austria. Though born in the said place, she spent a good deal of time growing up in Berlin. She was discovered when she just turned 16 by a Scout from Tempo Modeling Agency, which is where Nadine is signed with (in addition to at least eight other modeling agencies internationally).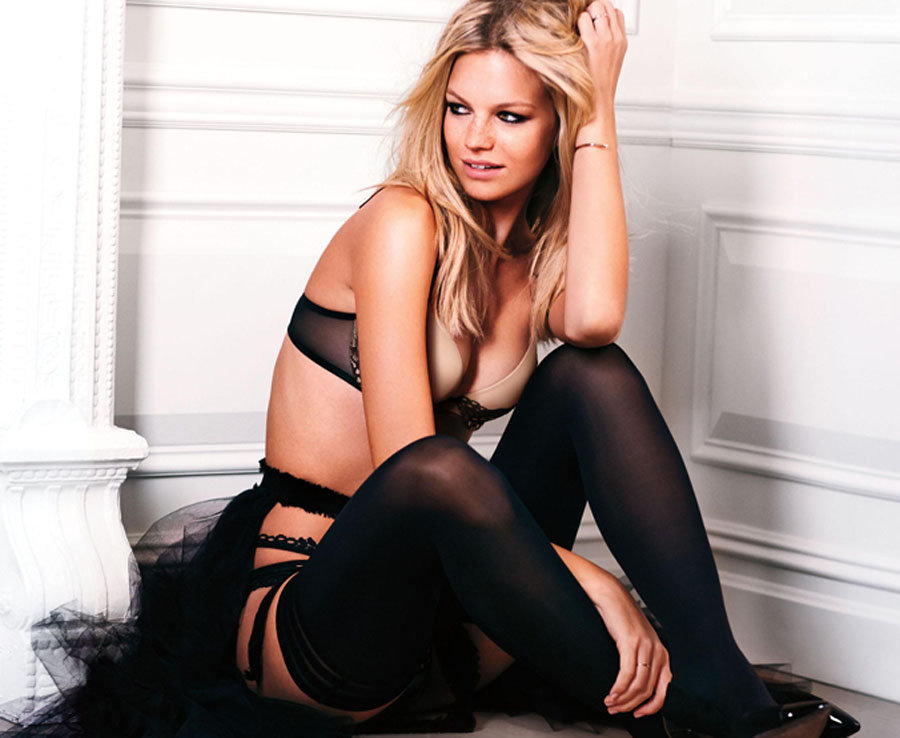 Career Journey
After living in Berlin, the beautiful blonde moved to New York to further pursue her modeling career.  And throughout her career, Nadine here has modeled for all sorts of brands, including H&M, Garnier, and Mango.  In 2011, while still in her teens, she posed for Austria's "Maxima", which lead to more impressive magazine spots, such as "Madonna" in 2012, Germany's "Maxi" and Italy's "Grazia" in 2013.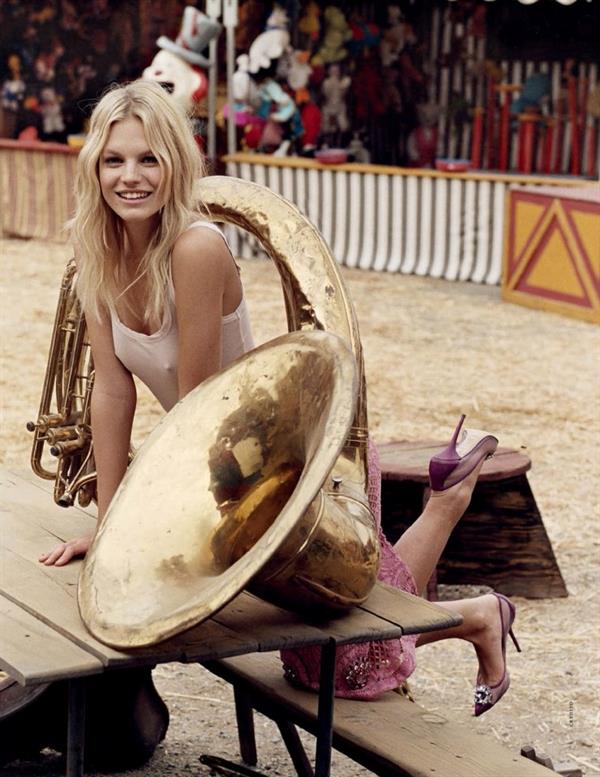 Nadine's biggest achievement, so far, was landing a recurring model job with Victoria's Secret, of which she is the lingerie line's first official Austrian model.  An early 2015 Victoria's Secret Swim ad spot featured Nadine alongside Angels Candice Swanepoel, Lily Aldridge, and Lais Ribeiro.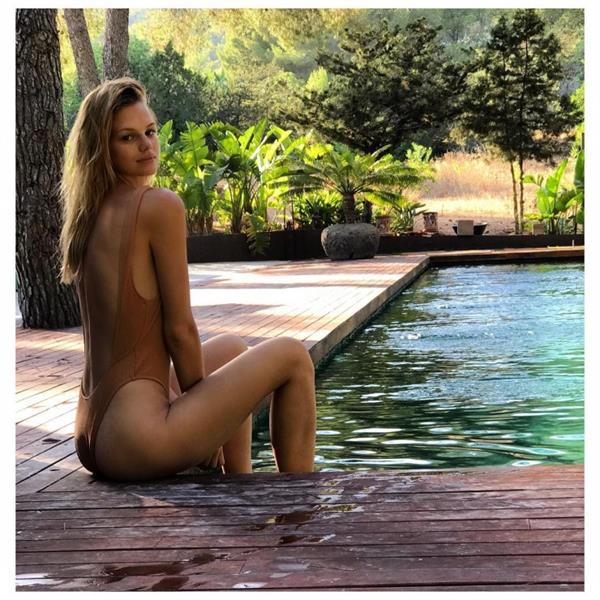 Around the same time her ad was featured, Nadine was caught in the news as the latest love interest in the life of One Direction's Harry Styles.  The public learned about her relationship with the said pop star after the two were photographed together in New York In December 2014.  The couple then made their relationship known publicly in early 2015.
Her Body Measurements
Nadine Leopold stands 5 feet, 10 inches and she rocks a 32B-23-34 figure.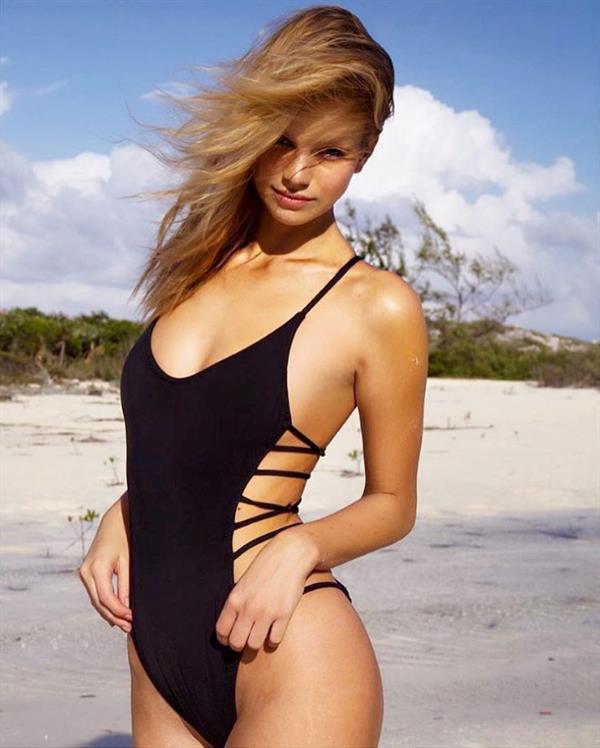 Nadine Leopold Photos
Join her this heavenly babe's followers on Instagram for her latest pro shots and other personal uploads.
And don't forget to check out our Nadine Leopold page for an almost infinite amount of her pictures.