Oh, baby, do me…  do me even only in my fantasy.  I would give you my all, Monica Hansen.  All the knowledge I've gathered from reading various erotica novels…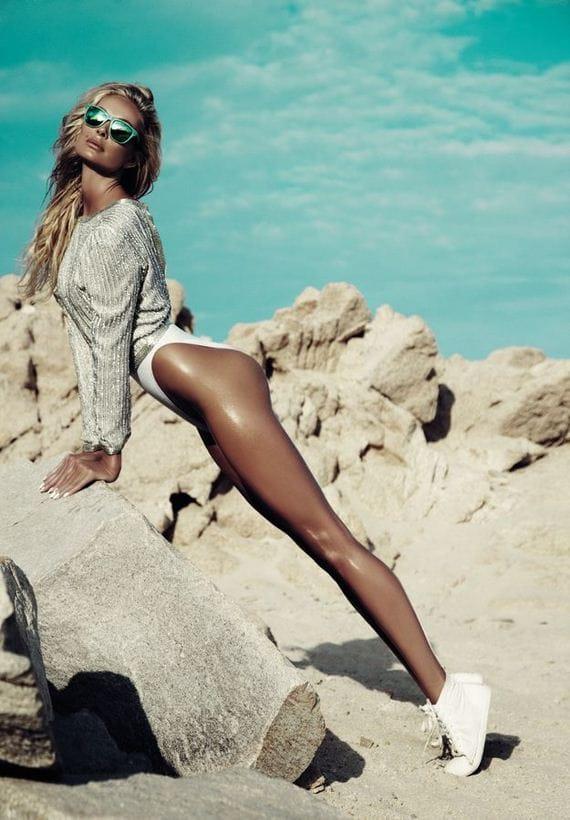 Yup, that's probably what you're thinking too.  I mean, when you saw that first pic of hers.  Aaah isn't she just beautiful (and extremely HOT)?  She's probably one of the hottest models you and I have ever seen.  That gorgeous physique plus the mole just beside her upper lip that adds up to her hotness…  Man, she can start a wildfire in that jungle (if you're not shaved) in your crotch.
Who is Monica Hansen?
Monica is a Norwegian celebrity, swimwear and fashion model, and designer who has graced around 100 covers of world-renowned magazines, such as Elle, Maxim, FHM, and Esquire.  She is also an actress and she has appeared in 22 episodes of the syndicated series "Battledome" as Monica Fox.  She is also a television host and was the main presenter the TV show "Ja, Vi Elsker Hollywood", Host on Vi Stjerners Middag, and "Fangene på Fortet" in Norway.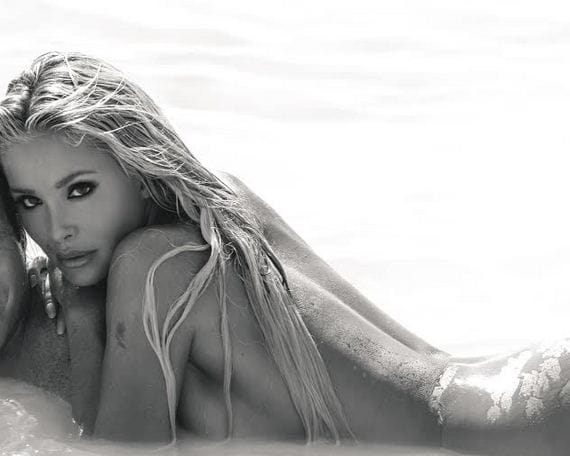 Monica is also a former Norwegian beauty queen (yup, she is Miss Norway 1997) and is considered one of Europe's most beautiful women.
Her Early Life
Monica Hansen was born on October 13, 1982, in Tonsberg, Norway.  Her father is Norwegian and her mother is Brazilian.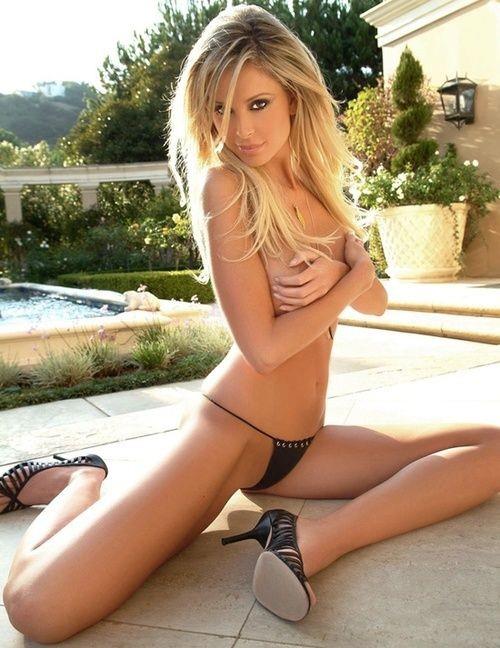 Career Journey
Monica started her modeling career with the Elite modeling agency when she was only 14-yrs-old.  In 1997, she was entered into the Miss Universe Norway pageant by her friend as a joke but she won the contest becoming the 1997 Miss Norway.  She was unable to compete at the Miss Universe pageant though due to illness.  You see, on the way to the airport en route to the competition, she had an acute pain in her lower abdomen.  She was then required to remove her gallbladder via surgery.  Also in 1997, Monica appeared in an issue of Perfect 10 magazine, where she came in second behind Ashley Degenford in the said magazine's first annual model search.  Two years after, in 1999, Monica walked the runway for the Pax TV television series Destination Stardom filmed in Honolulu, Hawaii.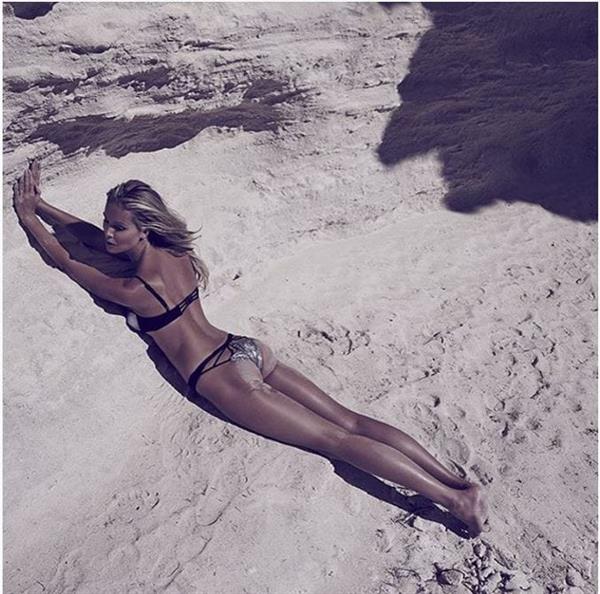 Monica's 5'11" frame was a natural for the world of catwalks and photo shoots, making her also one of the most in-demand swimwear models in the world.  Monica has also delved acting and her on-camera experience includes a 22-episode of BATTLEDOME.  She has appeared as a guest on E! Entertainment's Talk Soup, Wild on E!, and the Howard Stern Show, and cast in Baywatch as an extra.  Monia also had a bit part in the TV series Rude Awakening.  Monica's popularity has soared over recent years, being voted the "Sexiest Woman in the World" and "Sexiest Model in the World" by magazines from Australia, USA, South Africa, and England.  In 2006, Maxim Germany gave her the title "The Maxim Model of the Year".  She has also appeared in ad campaigns such as those for "Express" clothing and "Bacardi", and is seen in the hit music video "Liar" by Madcon.
Facts and Trivia
Monica, in her spare time, enjoys horseback riding, painting, dance, snowboarding, and helping people in need.  Yup, aside from her looks, she also has a big heart.  You see, she the Humane Society of America and hopes to allocate more oh her time to help others.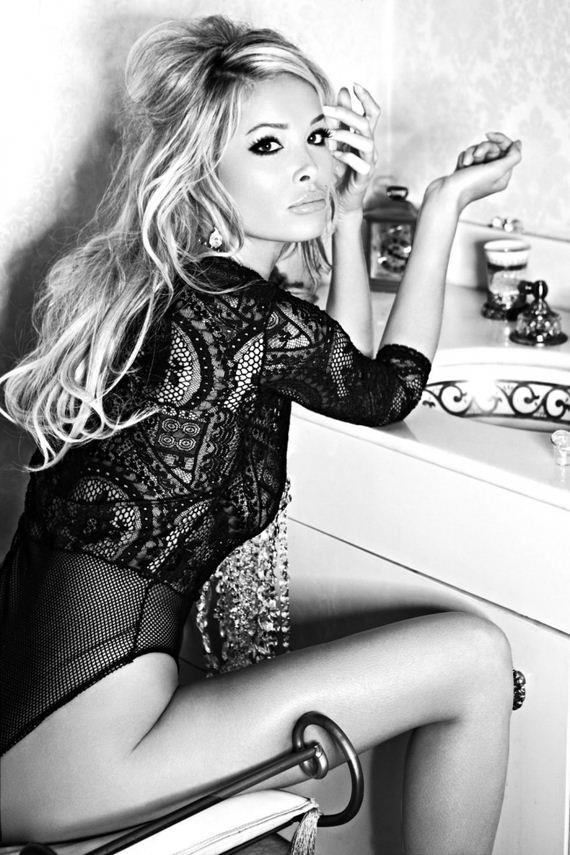 In December 2013, Monica Hansen formed a California LLC under the name of Monica Hansen Beachwear.  It is her own boutique swimwear and beachwear design business that focuses towards the high end, trendy, fashionable female demographic in their 20s and the 30s.  She was granted registration of the trademarks for the company by the USPTO in early 2014.c In 2016, she officially launched her first collection.
Her Body Measurements
Monica Hansen stands 5 feet, 11 inches and she has a very attractive 34-24-32 body figure.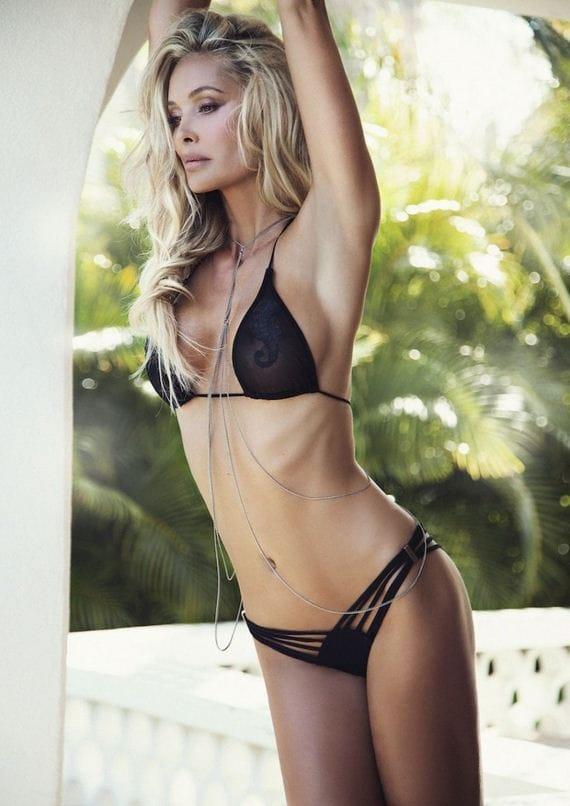 Monica Hansen Photos
Follow this hottie on Instagram for her latest pro shots and beachwear line modeling (she also features other models, too).
Also, check out our Monica Hansen page for more of her sizzling hot looks.