Gabby Westbrook-Patrick is such a head turner.  I've never really seen her in person but I'm pretty sure she'll give me stiff neck if I come across her.  And who wouldn't?  Just look at that piece of heaven…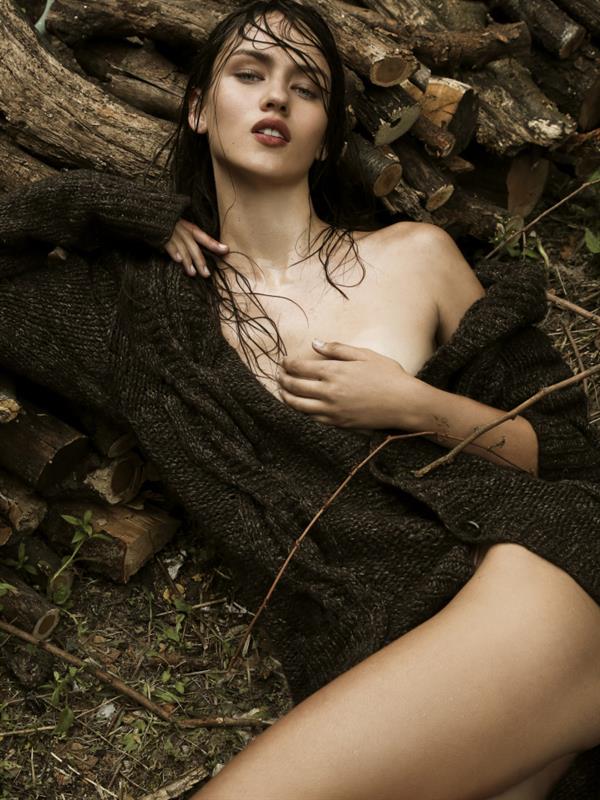 She's like a bottle of water after a few days of wandering in the desert.  Yup, like that half-inch Angus steak after 5 days of fasting…  She's like the bell ring after algebra class.  Ahh, of course, you know what I mean…
Who is Gabby Westbrook-Patrick?
Gabby is a fashion and runway model from New Zealand who is signed to a number of agencies around the world.  She has starred in ad campaigns such as Vera Wang, Mink Pink, Diesel, and Urban Outfitters and walked in runway shows for Calvin Klein, Alexander Wang, and events like the L'Oreal Melbourne Fashion Festival.  Gabby here has also graced the cover of magazines like Elle and the likes.
Her Early Life
Gabby Westbrook-Patrick was born on January 28, 1996.  And though she was born in New Zealand, her family moved to Sydney, Australia when she was only three.
Career Start
Gabby began modeling as a child starting at the age of five.  She stopped for several years at the age of twelve, saying at the time she wanted to grow up to be an architect.  She returned to modeling at fifteen by participating in the 21st Annual Girlfriend Rimmel Model Search in Australia in 2012.  Since then, this stunner has been on the runways in every fashion capital and landed in the place where you'll find great models…  Yup, New York City.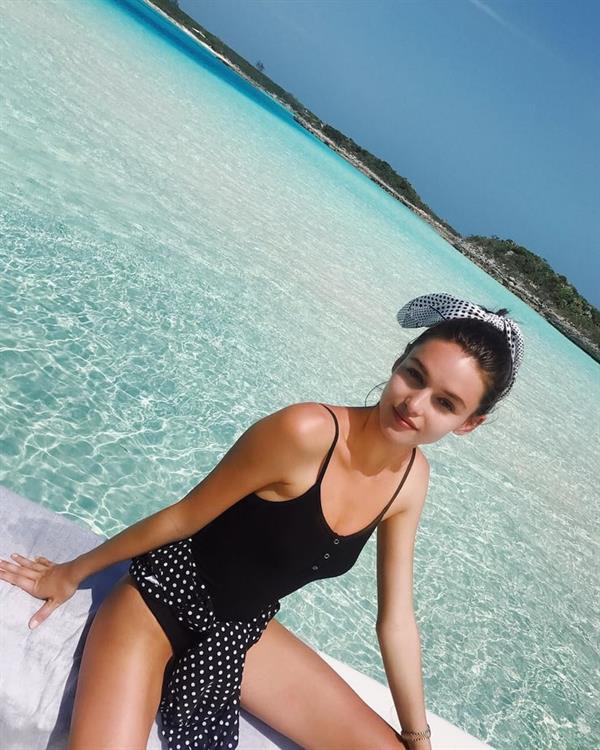 Facts and Trivia
When she's not in front of the camera, Gabby here unwinds on the beaches in the Bahamas or on the streets of N.Y.C.
Gabby here has been seen modeling alongside stars like Shanina Shaik and Nadine Leopold and she is best friends with fellow model Hailey Baldwin (daughter of actor Stephen Baldwin and Justin Beiber's Fiancée).
Gabby has also become mates with a fellow successful Aussie modeling export, Nicole Pollard.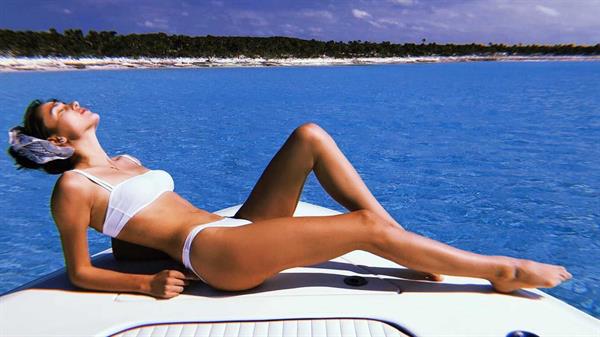 "There are a lot of Aussies in America, New York especially."
Gabby dated supermodel Christie Brinkley's son, Jack Brinkley-Cook.
Gabby here maintains her awesome figure by doing a lot of outdoor activities like playing tennis or skiing in the winter.  She also loves Pilates as according to her:
"…it targets every muscle, starting with the core.  It's overall a great workout because it improves your posture, your flexibility and is gentle on all your joints."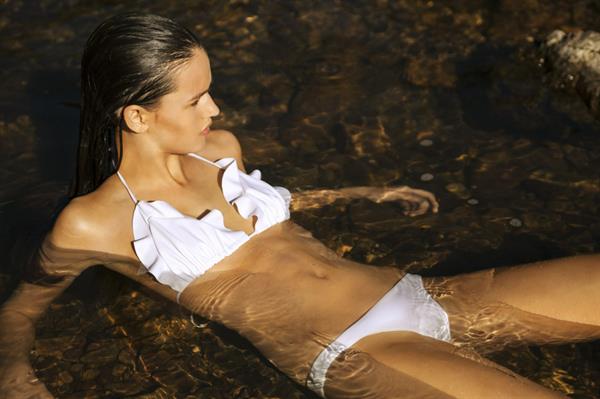 She hates planing, though. Now her diet…
"I usually start the day with an omelet with lots of fresh vegetables, like mushrooms, spinach, and tomato.  For lunch, I love Japanese cuisine; sushi, sashimi, and seaweed salads.  Around 4 pm, I'll have a smoothie, maybe something sweet with berries and almond milk.  And for dinner, I'll have a big salad, with a vegan protein, like tofu or a nut based cheese."
But her biggest food weakness is chocolate. Yup, like all of us.
Her Body Measurements
Gabby here stands 5 feet, 9 inches and she has a 29-26-36 very lovely figure.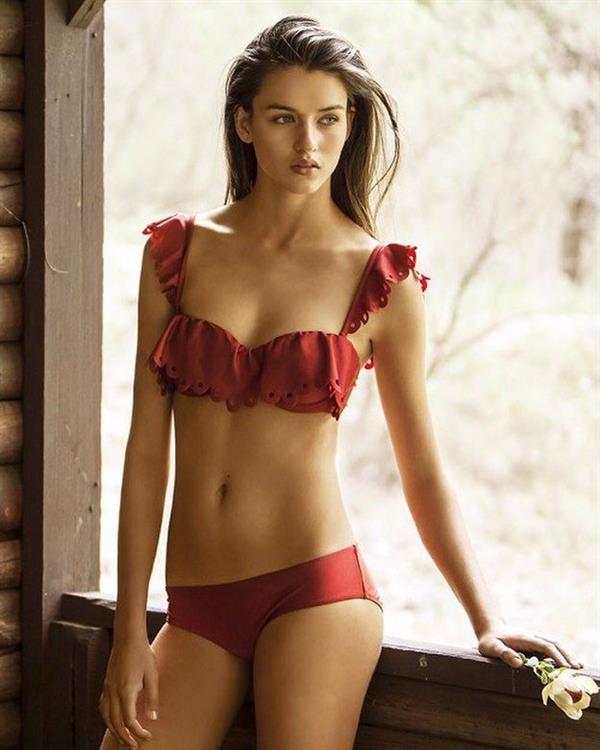 Gabby Westbrook-Patrick Photos
Follow Gabby on Instagram for her latest pro shots, lifestyle pictures, and other personal uploads.
Also, be sure to check out our Gabby Westbrook-Patrick page for more of her classy beauty.