Galinka Mirgaeva's Belfies
"Beflies" (or butt selfies) really is THE thing now.  If you haven't got any, well, sorry to say but you're not that hot (yeah, even guys now got belfies).  We really don't know where it started, I mean which country.  Most probably it started here in the US but we're not sure (if you happen to know where, please leave it in the comments' section below).
Ok, so let us presume that it started in the US…
Well, long time rival, Russia, won't let the US get all the credits and have all the fun. The Russians will prove something (like they always do)…  And that is 'whatever the US of A can do, Mother Russia can do better' (and somehow, they just seem to).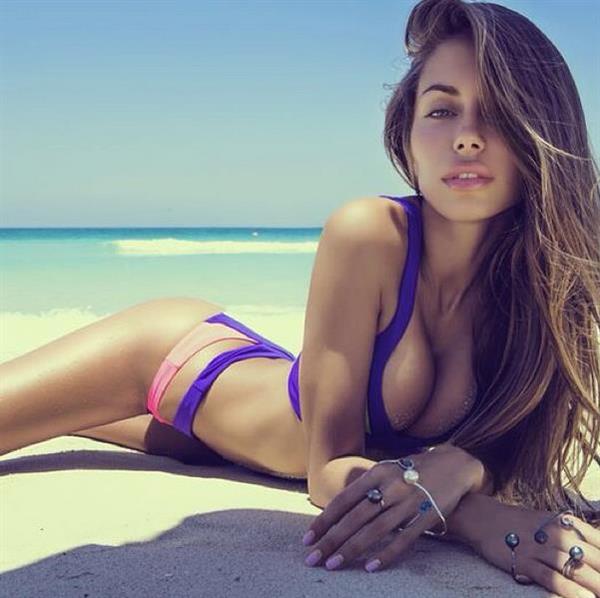 About Galinka Mirgaeva
Meet Galinka Mirgaeva.  A Russian beauty that has become an Instagram superstar thanks to her gorgeous behind.  This 5 foot 10 inches tall health and fitness advocate have amassed over 2.3 million followers on image sharing website.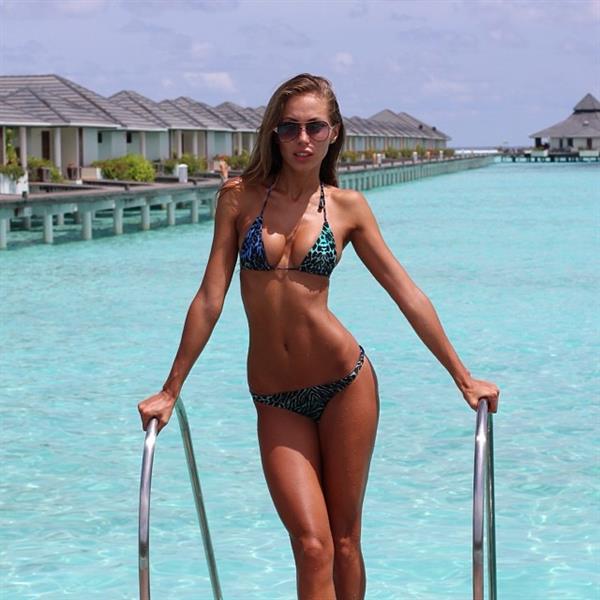 Miss Galinka was born and raised in the city of Perm in central Russia's Perm Krai region.  According to her, she spends her days eating healthy, working out, and showing off the results of the two to her physique through photoshoots (or belfies) taken at swimming pools and at beaches.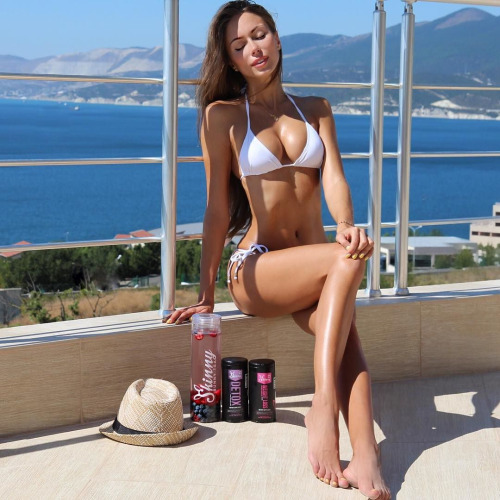 Galinka (whose name means joyful, by the way) often poses with Skinny Bunny Tea products, for whom she has served as a brand ambassador.
She created her Instagram account in five years ago (September 2012 to be exact).  After posting her first picture, she just skyrocketed into InstaStardom.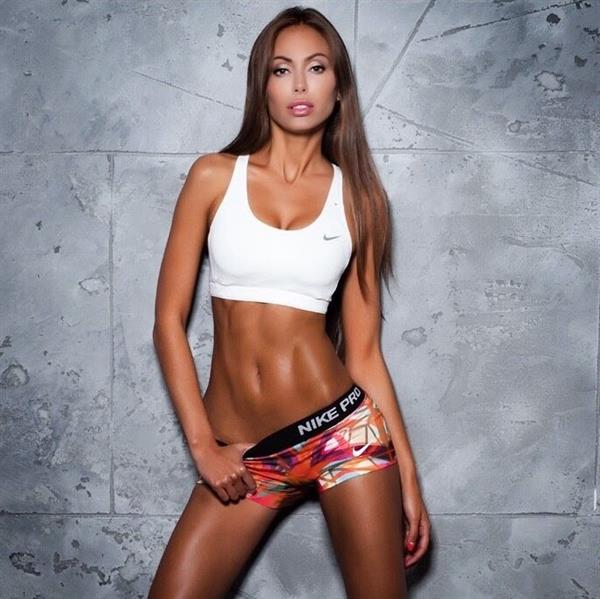 Angelina Jolie-esque?  Nah, this is Joyful, Joyful Galinka Mirgaeva!
So there you go. The Russians did it again.  This time, though, without showing off their mighty armed forces.
World unification can be achieved.  This time, without violence.  This time, through Instagram—through a gorgeous Russian's bum.
And More Belifies…
Now for what you are here to see, the 'beflie' gallery…