Kelsey Merritt here will soon be a jerk-off…  err household name to you guys.  Yup, because she just crossed into the international modeling world.  Well, she has since last year…  But this one is big as the 22-year-old stunner announced just last month (September) that she will walk the ramp at the prestigious Victoria's Secret Fashion Show this year.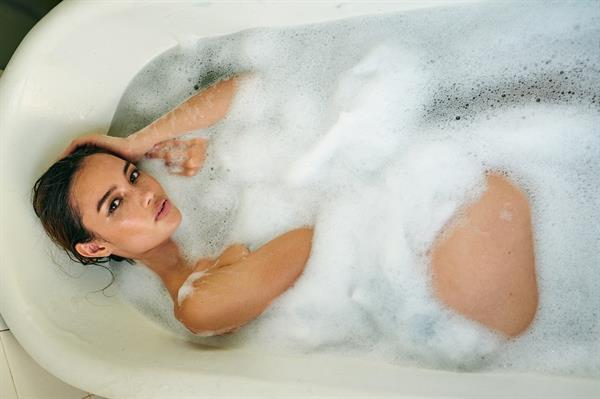 "WE DID IT PHILIPPINES!!!!!!  I'm walking in the Victoria's Secret Fashion Show 2018!!!  Ahhhhhh I can't believe this!!  Thank you soooo much"  Merritt said in a series of tweets where she thanked her fans for their unwavering support.  The beautiful commercial model is going to be the first Filipina to walk the annual fashion show.
Yup, the first. You see, in 2016, Miss Universe 2012 first runner-up Janine Tugonon appeared in the Pink ad of Victoria's Secret.  The Filipino beauty queen also tried out for the highly-anticipated runway show of the brand but, unfortunately, didn't get the gig.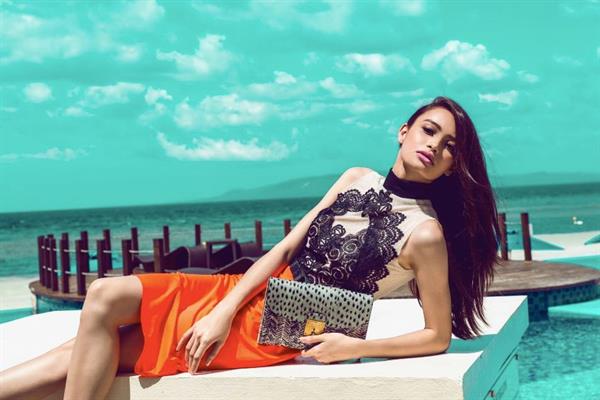 On May 11, Kelsey also tweeted that was going to have a shoot with the famous lingerie brand.  Yup, a shoot.  But this time, man, she's going to walk!
Okay, now most of you haven't heard of her.  My bad.  I'm just too excited to share the news from the far east.
Now here…  let's get to know her more.
Who is Kelsey Merrit?
Kelsey is a Filipina model who rose to fame after appearing in an advertisement for the Maybelline cosmetic company.  She has representations from agencies in the fashion cities of the world.  She started out being managed by Wilhelmina Models in London and New York, but now she's managed by Supreme Management in New York, Women Management Milano in Milan, Wilhelmina Models in London, Nomad Management in Miami and LA.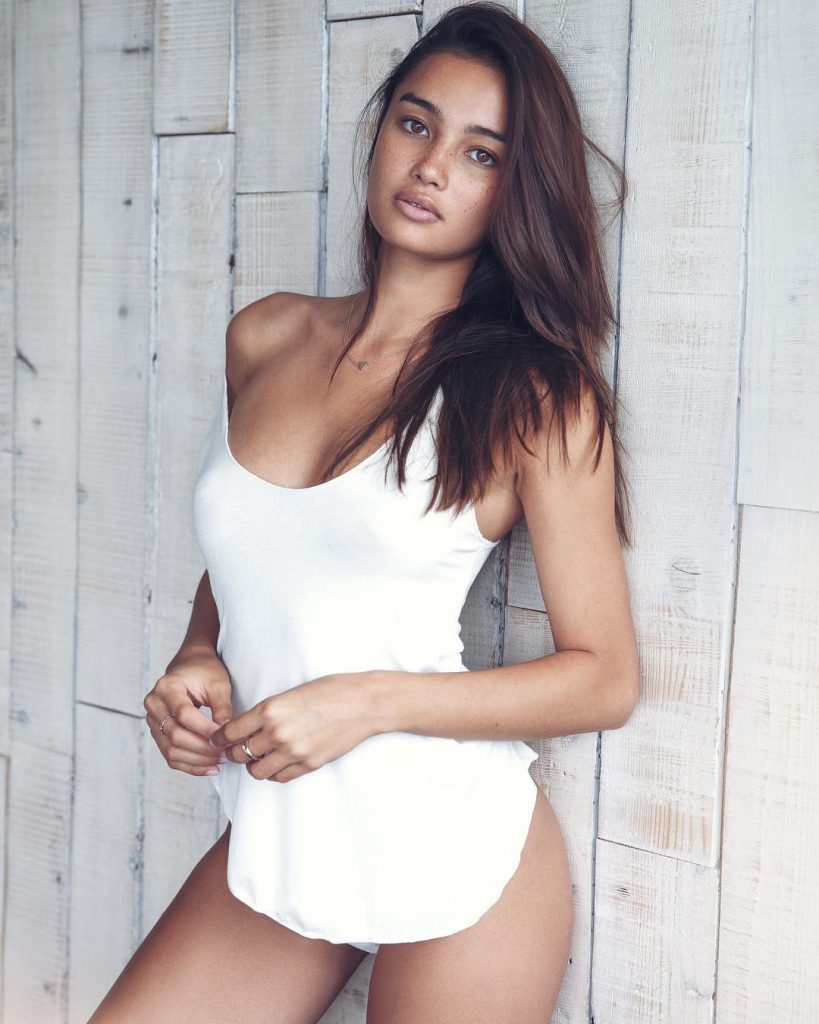 Her Early Life
Kelsey Merritt was born on October 1, 1996, in the Philippines.  She graduated from Ateneo de Manila University in 2017 with a Bachelor of Arts Major in Communication.
"I used to be captain of my volleyball team back in high school in Pampanga.
If I hadn't started modeling, I would most probably still be playing volleyball."
She juggled modeling in New York and studying in Manila for 4 years, even though she had the option of finishing school online instead.
"People often ask me how I managed to do it, and all I say is that as long as you have your priorities straight and manage your time well, then it really can be done."
Facts and Trivia
It has always been her dream to work with Victoria's Secret.  In July 2017, she tweeted, "Mark this tweet.  Makakapag VS din ako balang araw (I'll be a VS model, too, someday)."  Less than a year later, her dream came true.
She had the opportunity to shoot for Vera Wang's "White" bridal collection and she appeared alongside fellow model Gigi Hadid in an advertisement for Maybelline.
She has a sweet tooth and chocolate (in any form) is her favorite dessert.
Her favorite go-to outfit is white sneakers, denim jeans, a t-shirt as according to her: "You can never go wrong with that!"
Kelsey is a big Broadway fan and she chooses show tunes over pop music.  She also doesn't like going out and if she does, she cannot last out longer than 12 midnight.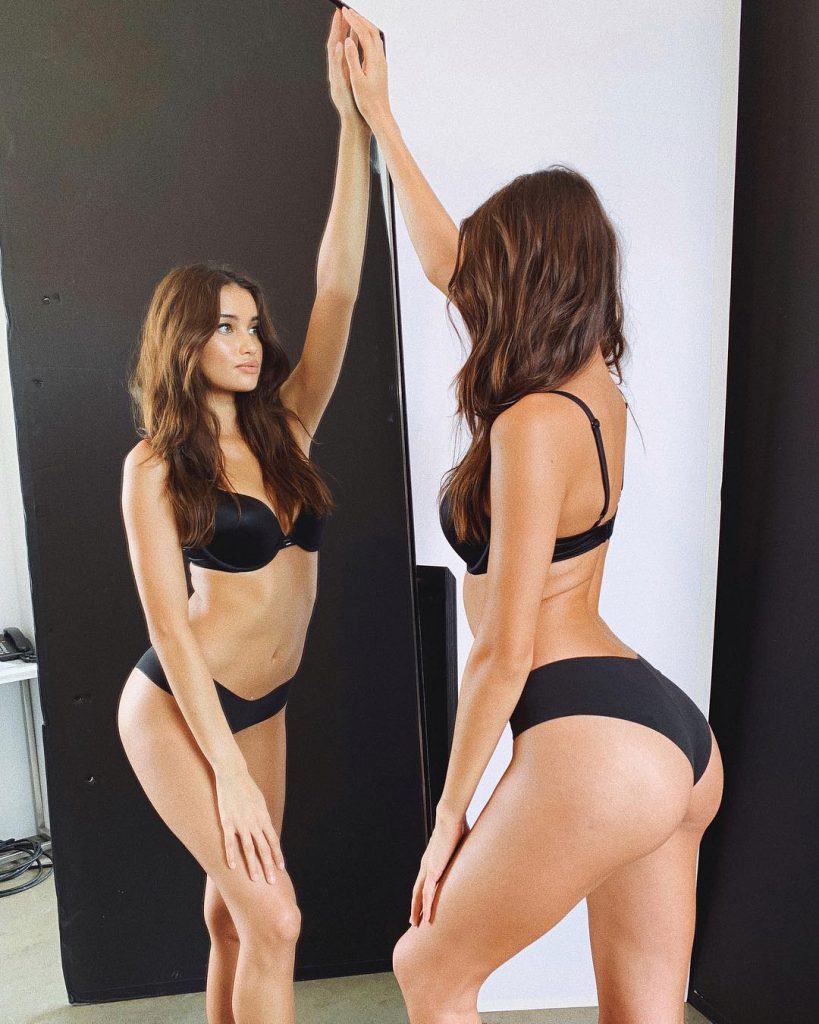 "I don't drink and I can't dance, so what's the point?!  Haha!
I would rather stay at home and read a good book than stay out late and get drunk."
She loves traveling but she hates jet-lag.  And sometimes she's tempted to take sleeping pills but because she doesn't want to be dependent on it, she stays away from it.
The first thing she did when she was scouted by Wilhelmina was to check out if the agent is legit (of course, dear).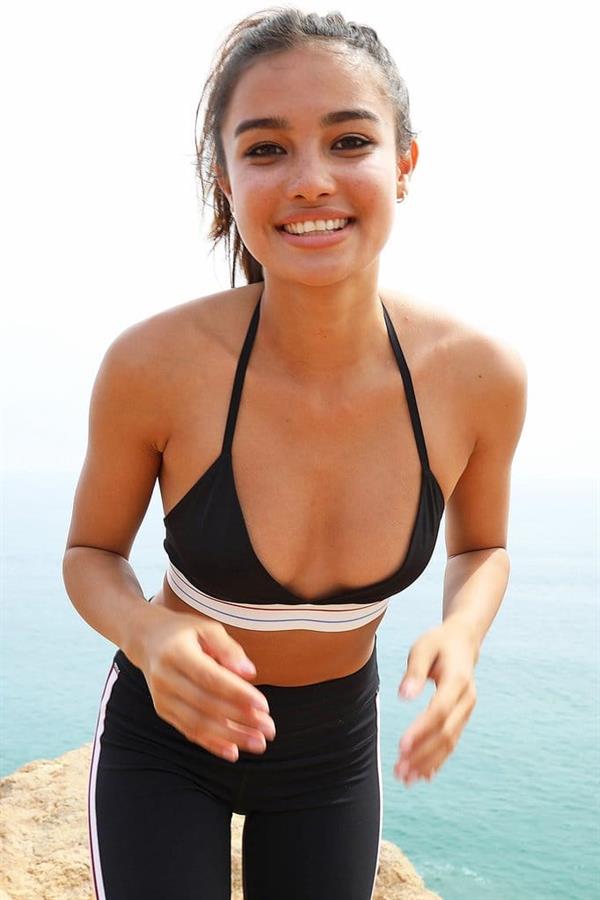 "It was too good to be true, so I had to make sure!"
She loves advertising and she made sure that all the majors she took in school are related to advertising.
Her college thesis titled "Be Brave Challenge: An HIV/AIDS Awareness Campaign Promoting Testing and Addressing Self-Stigma Among Filipino MSM University Students" was nominated for the best thesis!
Her Body Measurements
Kelsey here stands 5 feet, 9 inches and she rocks a 32-23-34 body figure.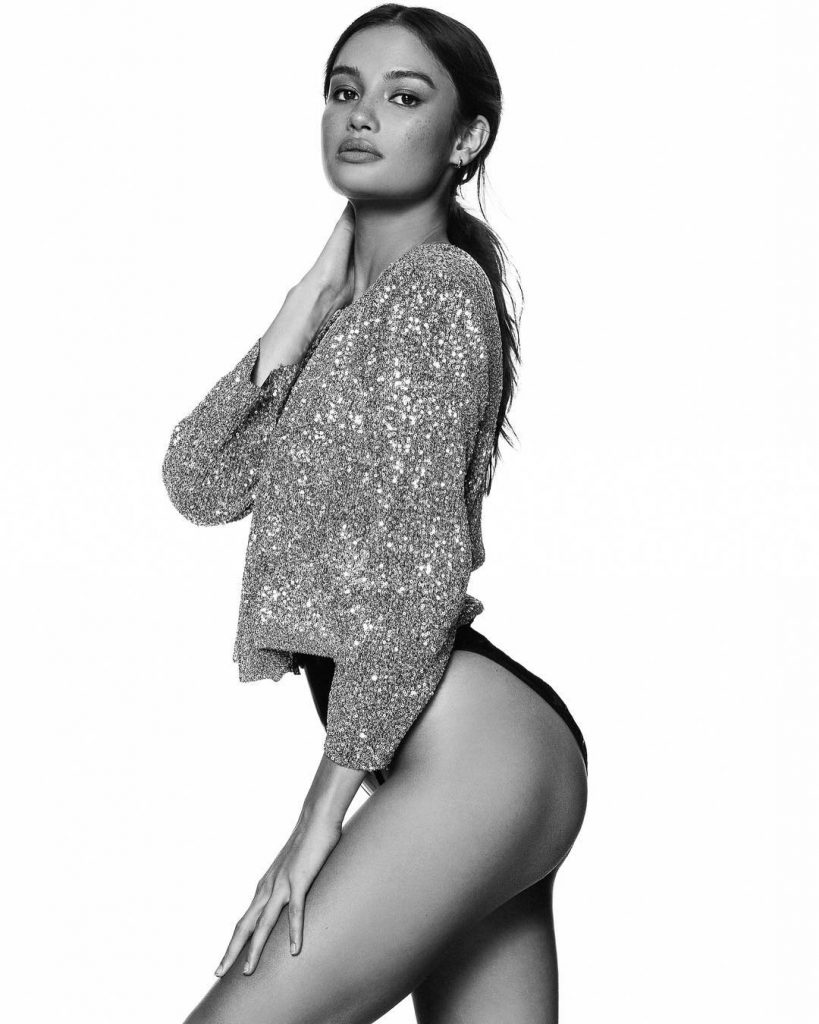 Kelsey Merritt Photos
Follow Kelsey on Instagram for her latest modeling posts and other personal uploads.
Also, do check out our Kelsey Merritt gallery for more of her beautiful photos.