This blonde bombshell is the hottie who you'd admire forever.  Not just for her insanely hot looks but also for her spirit and determination.  But yeah, mostly for her looks really as she is HOT.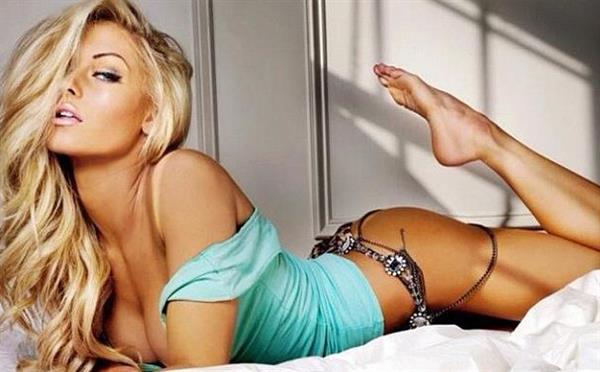 Toned, tanned, and oh…  so awesome to look at.  Her every angle just makes me drool.  And that waist…  I would give anything to hold that. Yup, even a month's pay.  Heck, even my World of Warcraft subscription and my classic Dungeons and Dragons game.  (Editor note: don't get crazy now)
Who is Jenna Renee Webb?
Jenna is a swimwear model and fitness advocate who has worked alongside companies like MuscleTech and Schiek Sports.  She has appeared on the pages of such famous publications as Sports Illustrated, Shape, Maxim, Muscle & Fitness' Swimwear Special 2012, Muscle Evolution, Planet Muscle, Oxygen Magazine, Musclemag, X-Fitness, Ironman, and many others.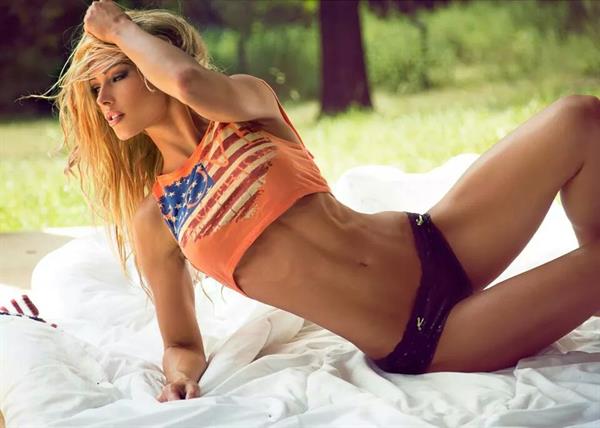 Her Early Life
Jenna Renee Webb was born on September 9, 1987, in Ormond Beach, Florida.  She lived in Jacksonville for many years before eventually making the jump across coasts to San Diego, California.
Career Journey
In 2007, Jenna developed an eating disorder which later caused her to be hospitalized.  After surviving the disorder, she was determined never to become a victim of another disorder, thus, she began reading books and educating herself on healthy eating habits.  Before long, she was lifting weights, eating six meals a day, and living an extremely healthy lifestyle.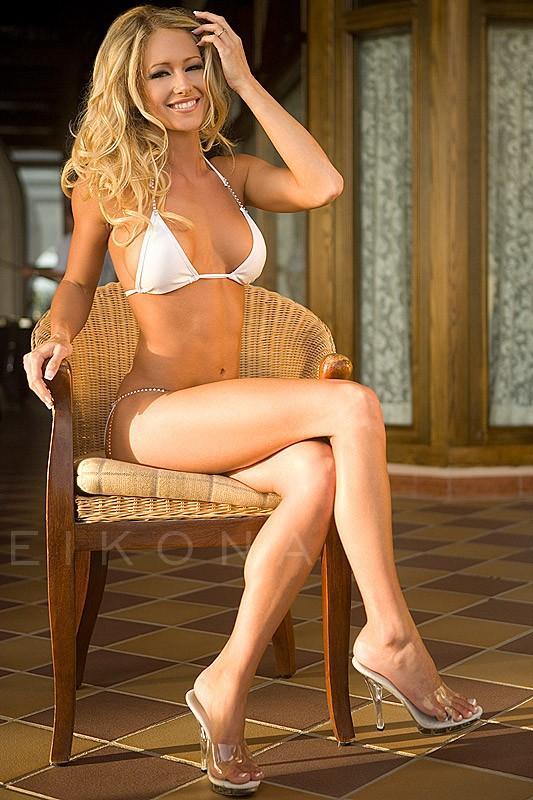 Jenna recalled being terrified by the schedule at first but after trying it out for a few weeks with constant exercise, she began noticing tremendous improvement so she continued and the result of her hard work and determination has paid off.  And yup, through the tragedy of nearly starving herself to death, she was able to make the best of it and become one of the most prominent fitness models today.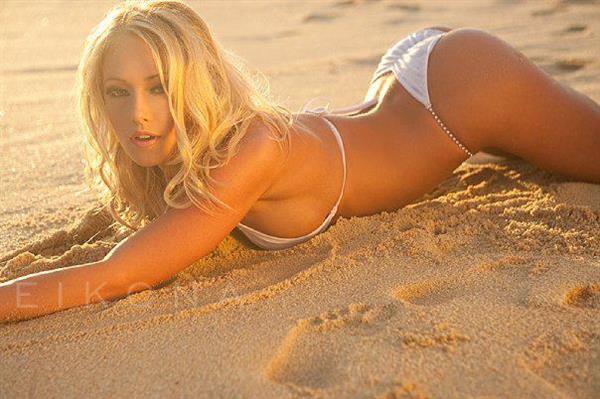 "The truth is that our finest moments are most likely to occur when we are feeling deeply uncomfortable, unhappy, or unfulfilled.  For it is only in such moments, propelled by our discomfort, that we are likely to step out of our ruts and start searching for different ways or truer answers,"
She has shown women around the world that it is never too late for a fresh, healthy start.
Facts and Trivia
She made headlines in mid-2015 after becoming the victim of domestic violence by her then-husband, UFC fighter Travis Browne.  The couple got married in early 2015 and were separated by June of the said year.  Their divorce was finalized in 2016.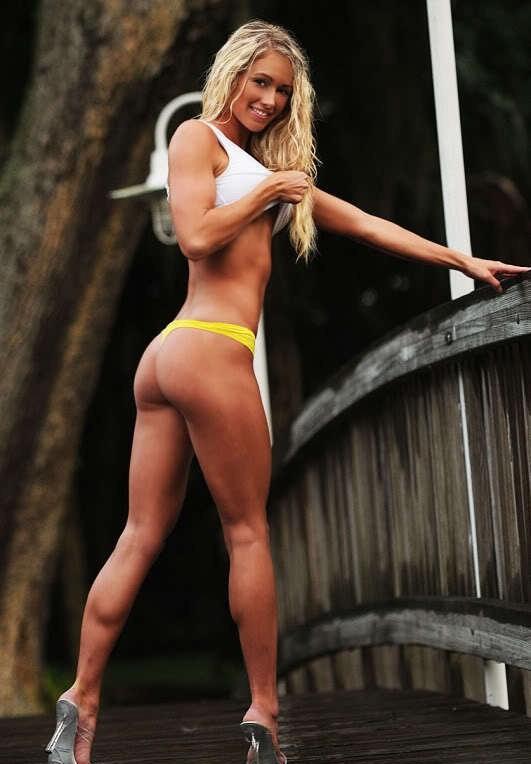 While other ladies may get turned on by a man's abs, Jenna finds that a man's neck & shoulders are the most attractive to her, she considers it the sexiest parts of a man's body.
Her Body Measurements
Jenna Renee Webb stands 5 feet, 6 Inches and she rocks a 34B-2-35 figure.
Jenna Renee Webb Photos
Follow Jenna on Instagram for her newest workout tips and other hot personal uploads.
Also, be sure to check out our Jenna Renee Webb page for more of her stunning pictures.