Oh, the curves on Dolly Castro can sure stop a man's world.  It's unbelievable!  And heck, we're pretty sure it's a hundred times better than some scenery and park attractions in your town.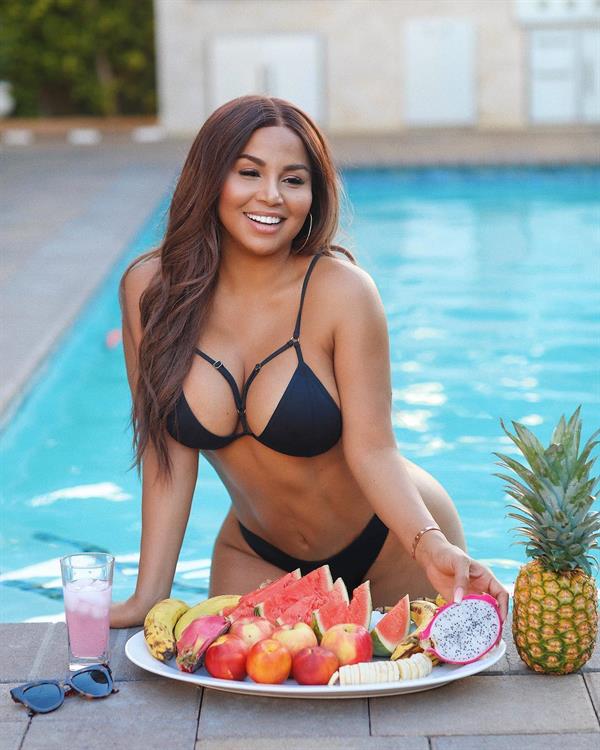 Oh, that plump breast, oh-so-lickable abs, and that buttock of hers…  One can only feel the tingly sensations in the middle of their palms.  Yup, that is all we can do.  Oh, wait!  How about we enter fantasy world when we get to her gallery…
Who is Dolly Castro?
Dolly is a Nicaraguan Instagram fitness sensation.  She is also the owner and creator of the lifestyle brand, Bars and Branches, which deals in fitness clothing, equipment, and swimwear.  As of late, Dolly here has also delved in the acting industry.
Her Early Life
Dolly Castro was born July 14, 1984, in a small tropical country called Nicaragua.  She grew up in a religious family which valued the importance of education.  Since her early years, Dolly wanted to become a chef, but her parents wanted her to become a lawyer.  She attended Law School at the Christian University in Managua for 8 terms, but quickly realized she had a bigger future in modeling.  Still, she had to follow the family rules and eventually graduated as a lawyer.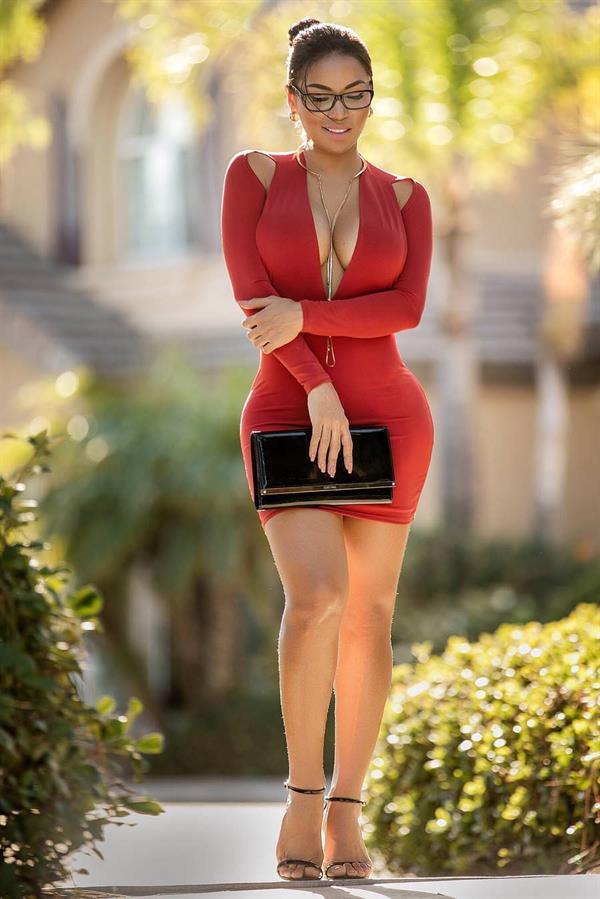 Her Story
Soon after she finished college, Dolly gave birth to a girl whom she named Karen and she never practiced one day as a lawyer.  According to her, the birth of her daughter gave her a deep sense of fulfillment, purpose, and motivation to become a perfect role model not just to her daughter but to other people around the globe and she felt the way to reach out to more people was through becoming a famous model, thus, she settled for a modeling career.
Career Journey
Her family supported her to pursue her modeling dreams this time around.  And with some previous experience in modeling (yup, when she was little), Dolly then moved to Miami and soon became recognized among modeling agencies.  She soon built a healthy reputation where everyone in Miami knew who she was.
After some time working as a model in Miami, she created her social media profiles and started posting pictures of herself and her everyday life.  It was then that she got her international recognition.  Eventually, Dolly decided to use her social media following in her favor by starting a business and developing her lifestyle brand. Since then, she has been on the covers of magazines and also on TV.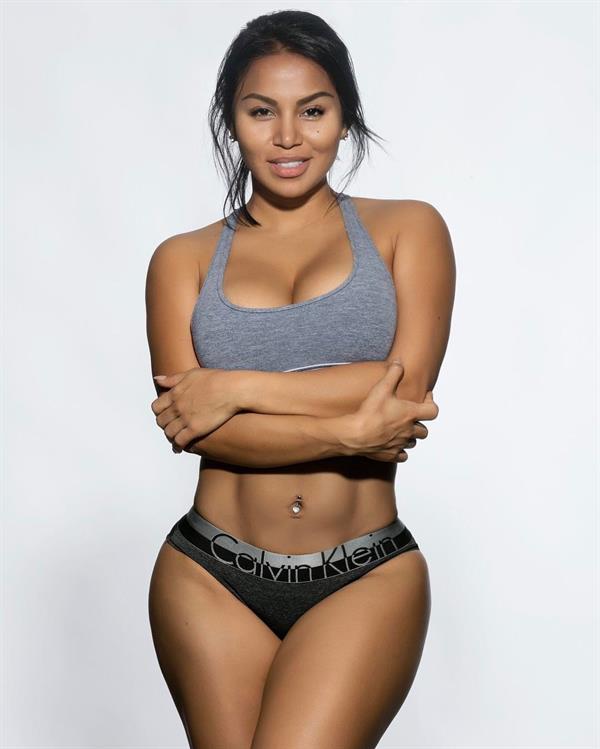 "Since the beginning of my career, I have learned to be original, but never to show hunger for fame"
Facts and Trivia
She has featured fellow fitness trainer and enthusiast Whitney Johns in her Bars and Branches fitness gear on Instagram.
Dolly attributed all of her earnings and fame to God and everyone who followed her on social media.
She said: "I have earned fame and money thanks to God and social media. For me, it's important that my followers know what I'm doing the whole time."
She actually had an experience in modeling.  Dolly revealed in an interview that she once won a modeling competition as an 8-year-old.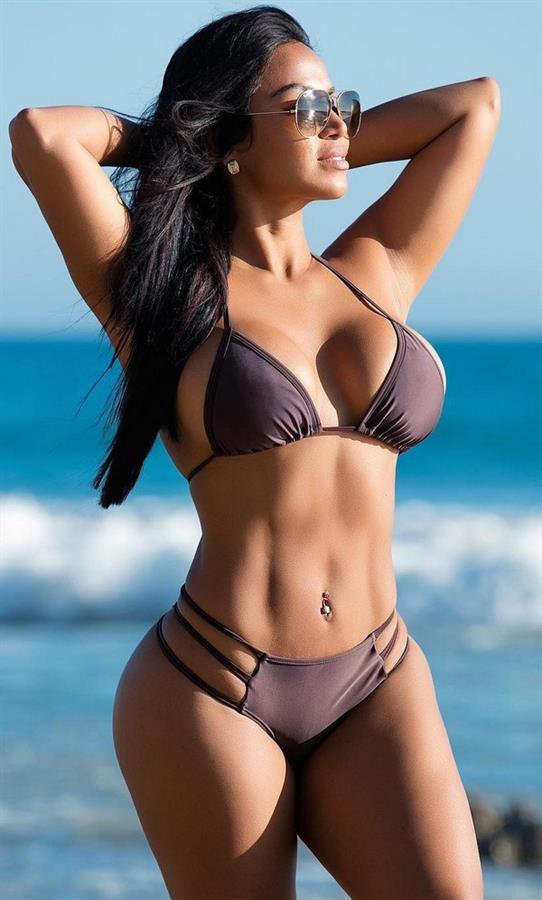 "When I was a little girl in Nicaragua I won a big model competition called 'La Reina Del Colegio India Bonita' 8 years in a row, I never lost, I graduated LOL"
Dolly is an excellent cook and baker and she loves nachos, cupcakes, and pasta.  Her favorite body parts to train are her legs and abs.
Her Body Measurements
Dolly Castro stands 5 feet, 5 inches and she rocks a 36-24-40 (34DD bra size) figure.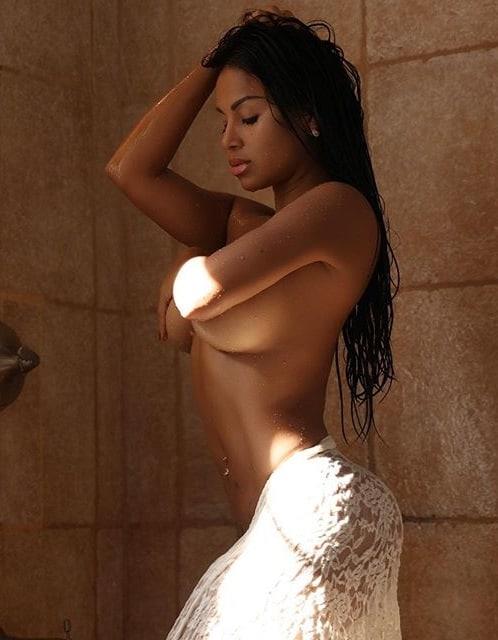 Dolly Castro Photos
Join her over 6 million followers on Instagram for her latest pro shots, lifestyle pictures, and workout tips.
Also, check out our Dolly Castro page for more of her badass hotness.