Last July, the rocker's daughter Raine Michaels made her modeling debut at the Sports Illustrated show in Miami.  As a proud dad, Bret shared on Instagram a special shout out to his daughter:
"Raine – I want you to know I'm here at the hotel & need you to know you are loved & supported by all your family/friends 100%. I know you want to earn this on your own merit, so I will graciously see you right after," he said.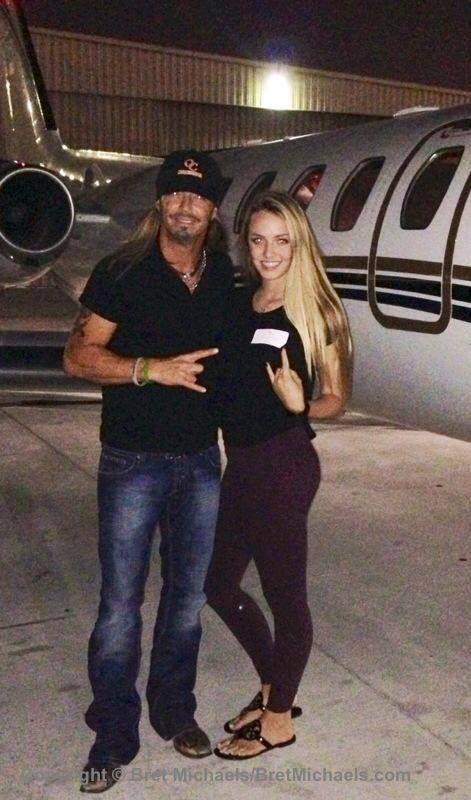 Right after the show, the 18-year old aspiring model proudly shared how she felt.
"One of my ultimate dreams/goals came true … I walked for the @si_swimsuit fashion show. Coming into this I was so nervous and coming out of it I'm more confident than ever thanks to the entire team @si_swimsuit."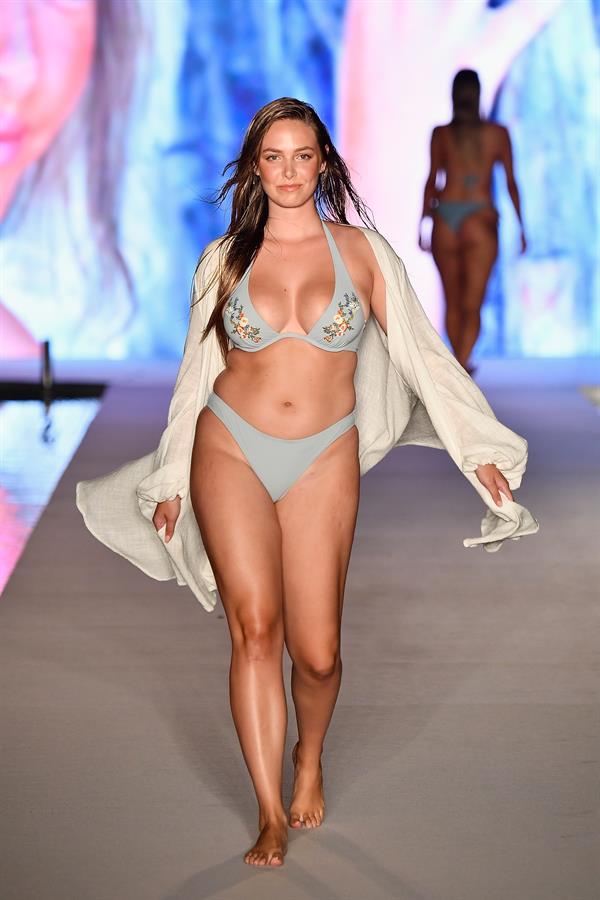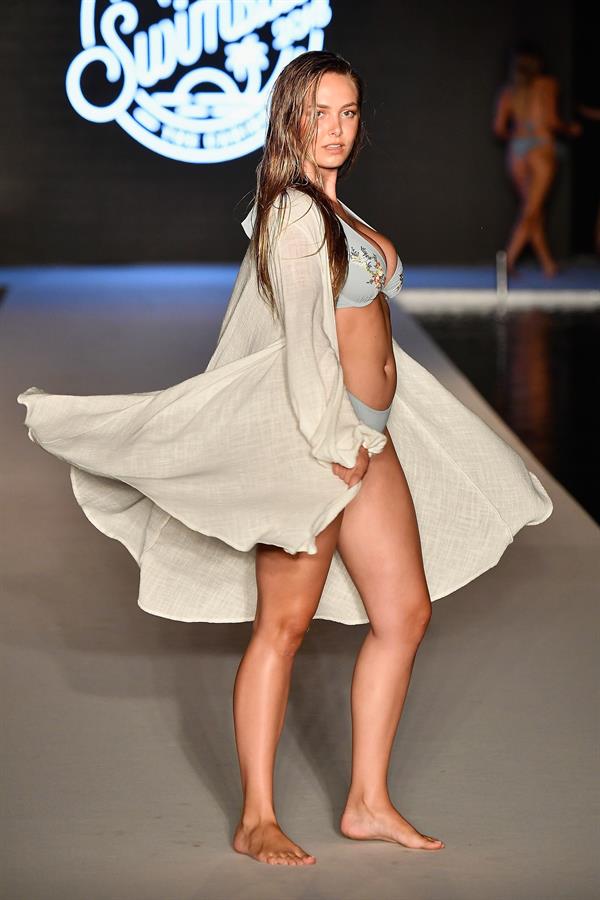 Raine Michaels' Inspiration
The fresh high school grad was selected among 25,000 who auditioned for the runway show.  Not exactly the skinny type of model, Raine still feels strong and empowered with her own body type.  A few of her inspirations include her mom, grandma, Oprah Winfrey, and supermodels like Kate Upton, Cindy Crawford, and Tyra Banks. She said she looks up to these strong women because they're strong, hard-working, and dedicated.
As for how she got the special spot, "I realize it takes hard work, gratitude, and luck," she said.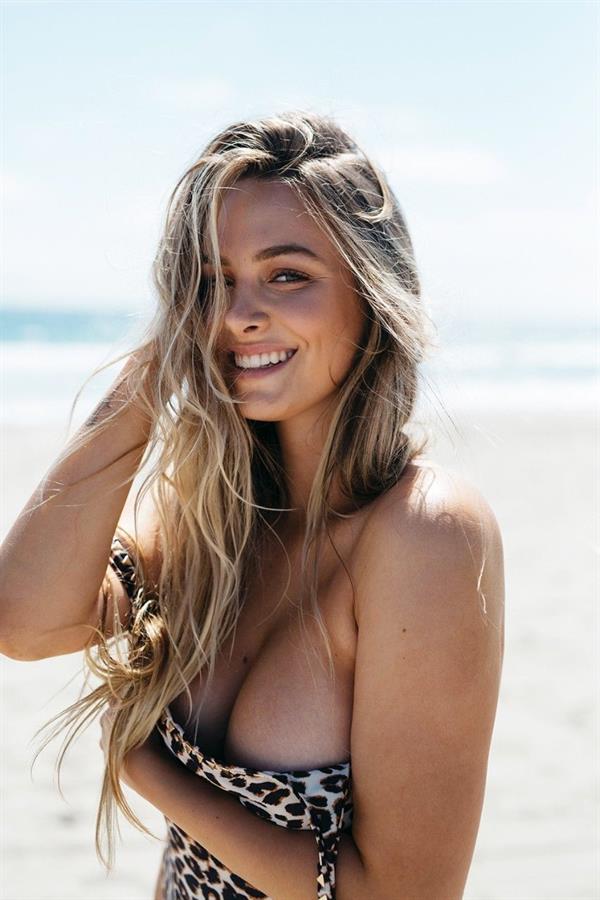 Raine Michaels' Purpose
After strutting down the runway, Raine was ultimately chosen as one of the Top 16 for Sports Illustrated Model Search.  In her interview with Fox News, Raine expressed her love for the brand and declared her purpose of bringing "beauty standards" to the publication.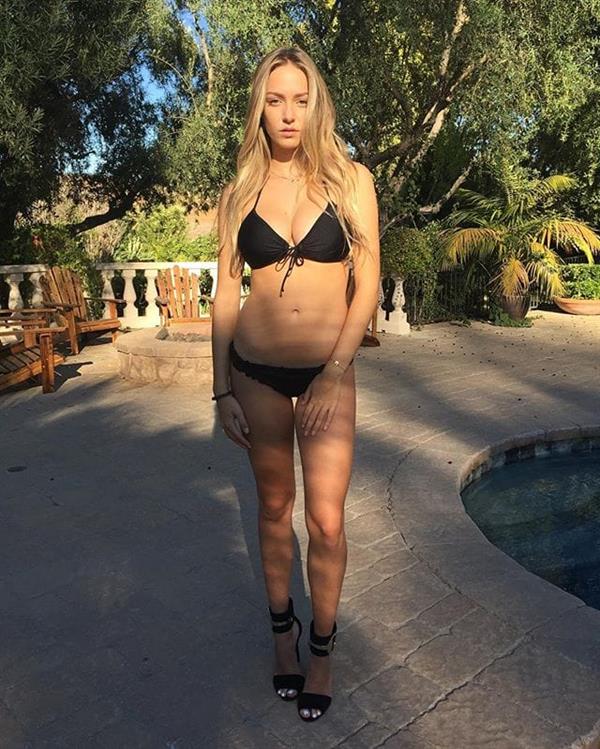 A Few More Facts About Raine Michaels
Raine's dream to become a model was influenced by her mom, Kristi Lynn Gibson, who used to be a model.  At a young age, she knew she wants to be on the runway and on print ads.  So, she signed on to an agency at 16 but her parents didn't allow her to model sexy lingerie yet, not until she turned 18.
While it may look like the 5'9 model is perfectly healthy now, Raine used to struggle with pre-diabetes (borderline diabetes).  Her father, Bret, who also had Type 1 Diabetes, would take her to the Phoenix Children's Hospital for her treatment and meet other kids with diabetes as well.  They also had to control Raine's diet with only low-carb and low-sugar foods.  She would only eat salads, vegetables, and lean meat.  Thankfully, all their efforts paid off.
It was only recently that Raine gained her own spotlight. Yet, that doesn't mean she's not used to facing the cameras. Being the daughter of the lead singer of the glam metal band, Poison, Raine has appeared in several short films and shows like The Making of Bret Michaels, Bret Michaels: Raine, E! True Hollywood Story, The Apprentice USA, and Bret Michaels: Life As I Know It.