This timeless woman will make you say your longest "oooh" ever.  Yup, as her looks are so stunning. Fernanda Tavares here is the type of hottie who'll never fail in making us stare in awe.  From her beautiful and teasing face down to her extra-ordinary hot body…  She is just so beautiful.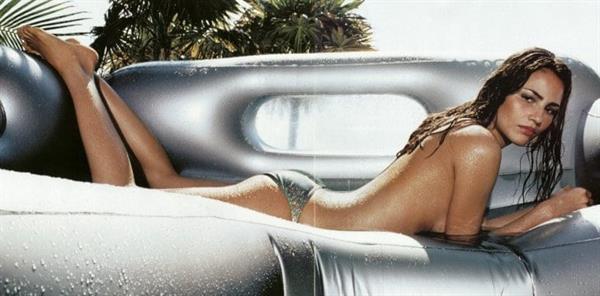 And there's something about here that is ultra-hot. We don't really know if it's her eyes or the small smirk in her smiles…  Oh well, maybe it's the entire package.
Who is Fernanda Tavares?
Fernanda is a Brazilian model who is famous for her works with Victoria's Secret and Sports Illustrated.  She has representations from all over the world from agencies such as Next London, Marilyn Agency (Paris), One Mgmt (New York), Mega Agency (Hamburg), Way (Sao Paulo), D'management (Milan), and Francina (Barcelona).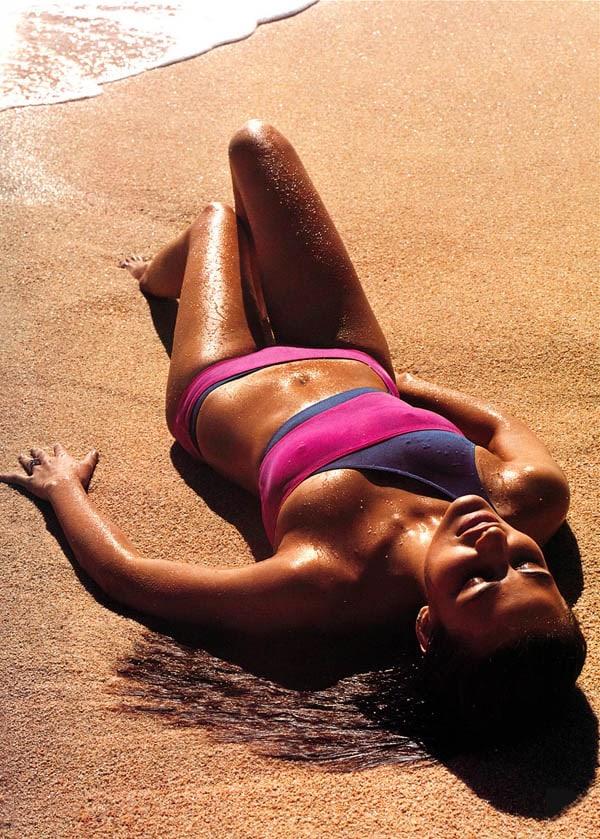 Her Early Life
Fernanda Tavares was born on September 22, 1980, in Natal, a northern Brazilian town.  She grew up swimming and surfing.  She was also very beautiful then and people would tell her that she should pursue a career in fashion.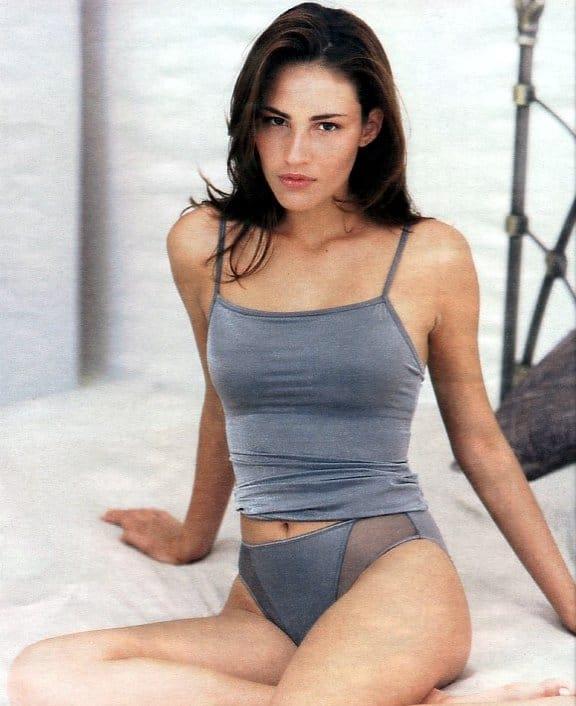 Career Journey
Fernanda took the first steps in modeling by appearing in local shows at the age of nine, and at just 13 she won the "Elite Look of the Year" contest.  A year later, she was invited by agents to go to São Paulo to pursue a professional modeling career.  A really important step was when she went to Paris and in only two weeks, she modeled for "Chanel" and "Galiano" and was photographed for Vogue.  After that, all the top fashion designers wanted her, such as Ralph Lauren, Versace, Luis Vuitton, Armani, and Chloe.  Then she became famous in Brazil by working as a VJ for MTV Brazil on two different occasions: first at age 16 presenting a show about dating, then at age 23 presenting "Missão MTV" (MTV mission), a show modeled after Queer Eye for the Straight Guy.
Since 1998 (when she was only 17) she has walked for many notable designers and would later go on to appear in numerous other popular magazines, including ELLE, Cosmopolitan, and Allure.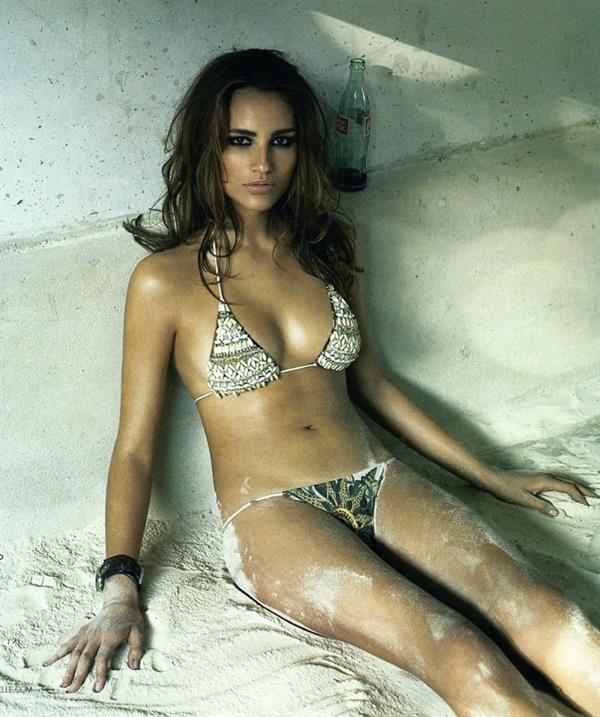 In 2000, Fernanda signed a $1.3 million deal with perfume company Guerlain (as well as appearing in ad campaigns for Gap and Ralph Lauren).  The same year, she has appeared in the Victoria's Secret catalogs and their 2000 fashion show in Cannes as well as their 2001, 2002, 2003, and 2005 fashion shows.  Yup, Fernanda was one of the models at the renowned/iconic 2000 fashion show in Cannes, along with fellow models Alessandra Ambrosio, Adriana Lima, Gisele Bundchen, Carmen Kass, and Angela Lindvall.  In 2001, Fernanda her has also appeared in the Sports Illustrated Swimsuit Issue
Facts and Trivia
In 2001, Fernanda was chosen as one of the six sexiest women of the century by Cosmopolitan magazine.
In 2003, she appeared in anti-fur advertisements for animal rights group PETA.
She married actor Murilo Rosa on July 28, 2007, and gave birth to their first son, Lucas, on October 23rd of the same year.  Their second child, Artur, was born on November 1st, 2012.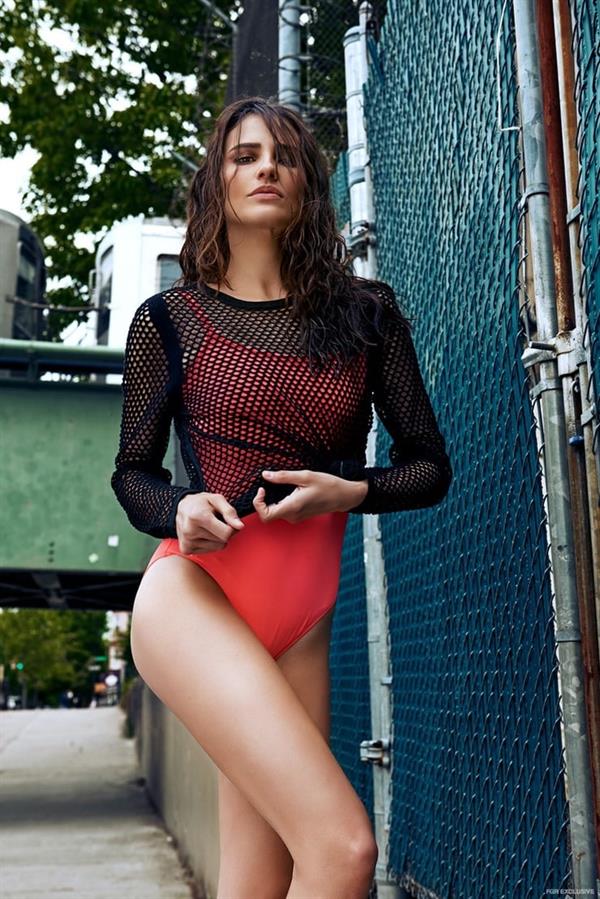 Fernanda is close with fellow Brazilian model Gisele Bundchen.
She enjoys swimming and jogging.  Oh, and in addition to her mother language Portuguese, she also learned to speak English, French, and Italian.
Her Body Measurements
Fernanda Tavares Stands 5 feet, 10 inches and she has a 35-24-36 figure.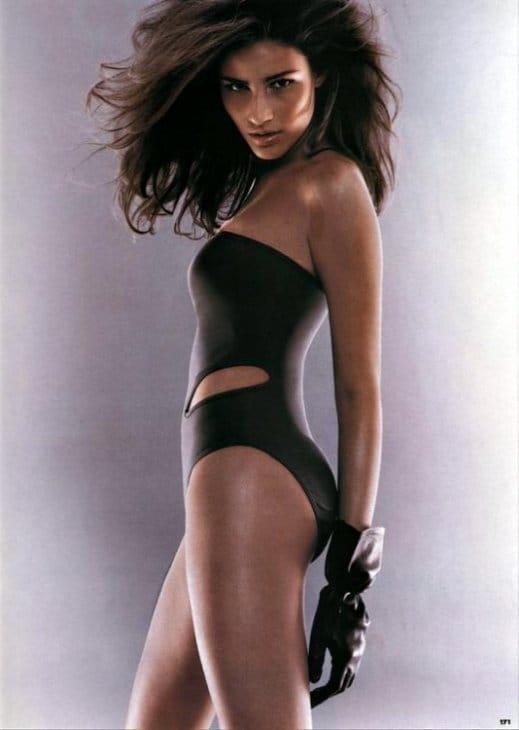 Fernanda Tavares Photos
Follow her on Instagram for her latest lifestyle shots, pro modeling pictures, and other personal posts.
Also, do check out our Fernanda Tavares page for more of her timeless hotness.