I'd marry this woman any day (and anywhere).  She's like a dream come true… and not just to an ordinary folk like I, but even to big-time celebrities like that superstar (and super annoying) Justin Bieber.  Man, she is that captivating.  Here, have a look at Cindy Kimberly…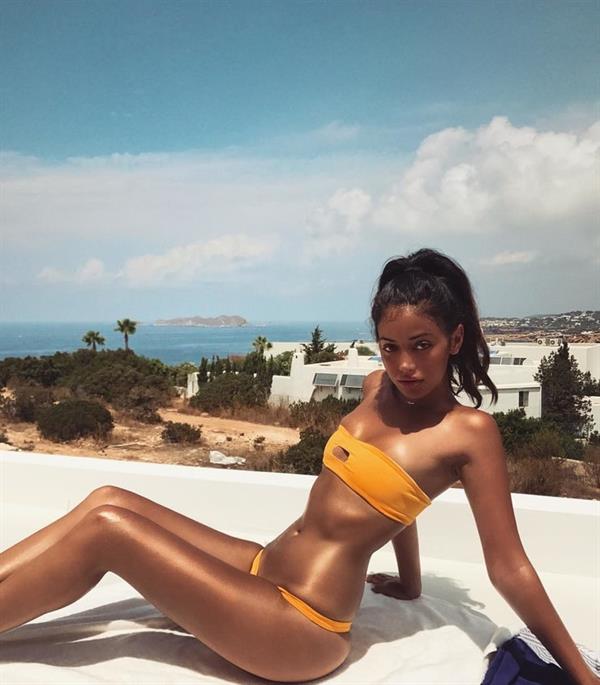 Ah, a woman with flair and personality.  She has a strong presence and character.  Oh and aside from her unique look and natural relationship with the camera, she also has a very good fashion sense.
Who is Cindy Kimberly?
Cindy is a Dutch model and Instagram sensation who shot to stardom after Justin Bieber posted a photo of her with the caption "Omg who is this!!!" in 2015.  She became an overnight celebrity and in 2016, began to model.  Her natural model-y looks earned her a representation from UNO Models and she has appeared on the covers of several Spanish magazines (El Estilo for example) since her launch with the agency.  Cindy has also done photo shoots for Very.co.uk (in which she is also a brand ambassador), Vogue Harper's Bazaar, and The Hip Tee.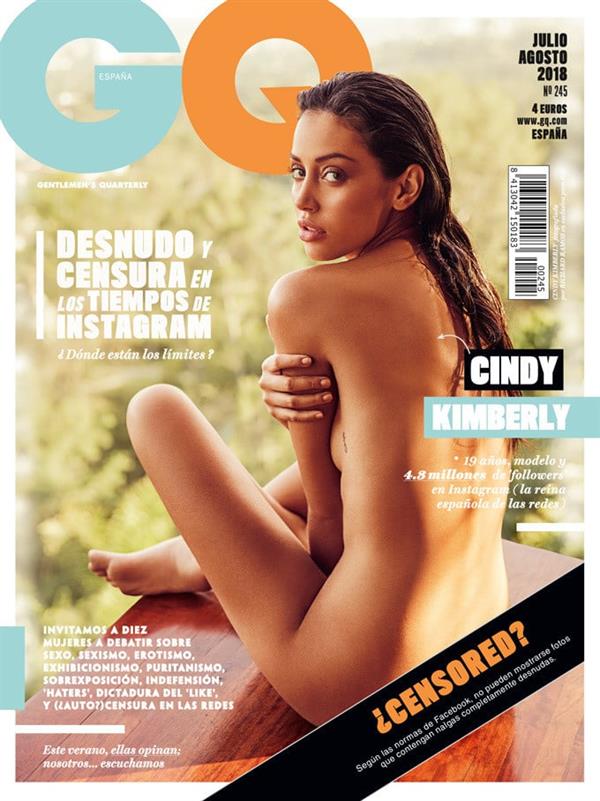 In 2018, she was featured on the covers on GQ Spain.
Her Early Life
Cindy Kimberly was born on November 16, 1998.  And though she was born in Amsterdam, Netherlands, she grew up in Costa Blanca, Spain. Her father is Indonesian while her mother is Spanish.  Cindy is Multilingual and she speaks three languages; she is fluent in English, Italian, and Spanish (her native language).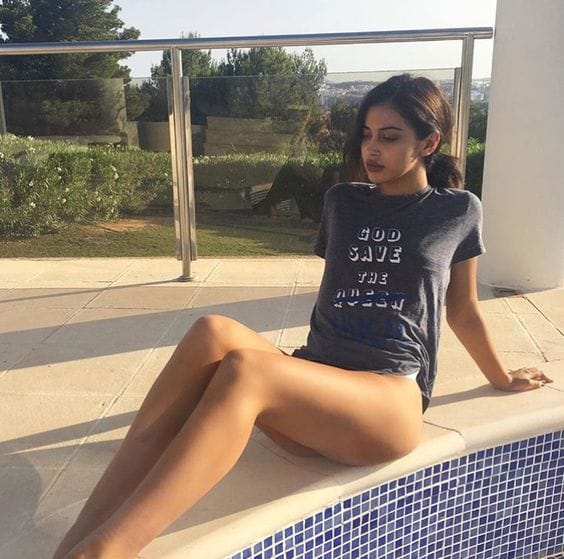 Career Start
Before the fame and recognition, Cindy worked as a babysitter making about 3 pounds or roughly 4 US dollars an hour…  But she soon was shot to international stardom after Bieber's "OMG who is this!!" post.  The picture got over a million likes and more than 110,000 comments.  Cindy has also stated that she gained a lot of fans and modeling offers after this. Since then, Cindy has undertaken a number of modeling assignments for major labels. She made her modeling debut with a fashion campaign for the online retailer 'Very.' Cindy also did a cover shoot for Vanidad and participated in the Milan Fashion Week.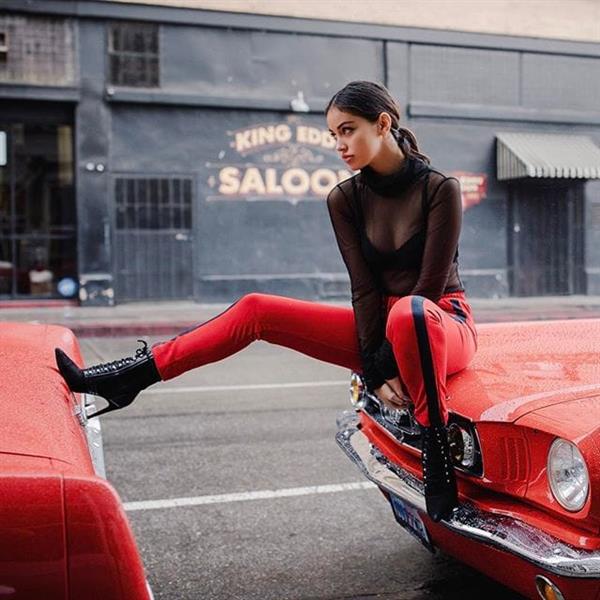 Facts and Trivia
She has a good understanding of photography and is also a music lover.  Her photography is a method of self-expression and has been posting photographs on social media from the very start of her career.  Cindy here also wants to pursue the study of fine arts.  Yup, she is also knowledgeable about art and often posts drawings she has made
Cindy ranks at number 19 on the list of famous Instagram stars.  And her rise to the top was fairly quick, it took just a few weeks for her to gain most of her followers.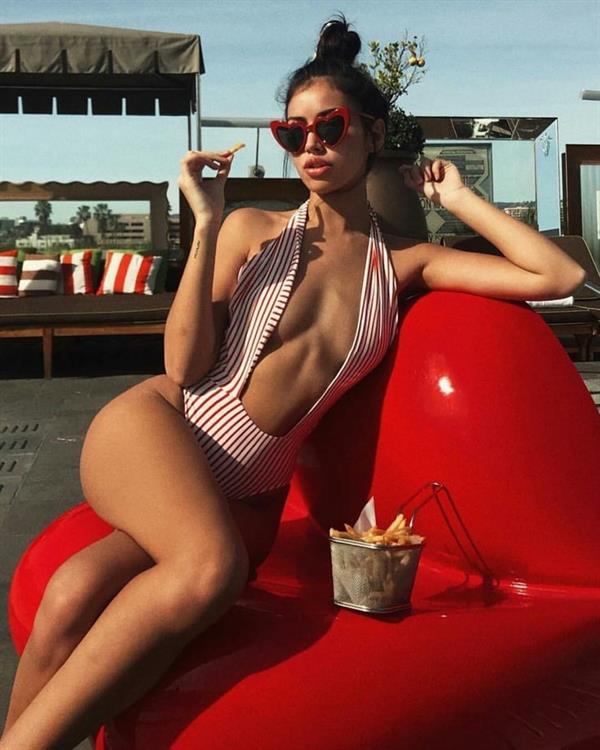 She was once charged with drinking on the streets (in Spain) while underage.  Yup, a minor run-in in with the law I'm sure most of us had.
Cindy Kimberly is a fan of teen wolf star Dylan O'Brien.  And yes, despite being "discovered" by Justin Bieber, Cindy is not as taken with the singer as he was with her.  Kimberly has a huge crush on Dylan O'Brien and he is apparently the inspiration behind Cindy's Instagram handle @wolfiecindy.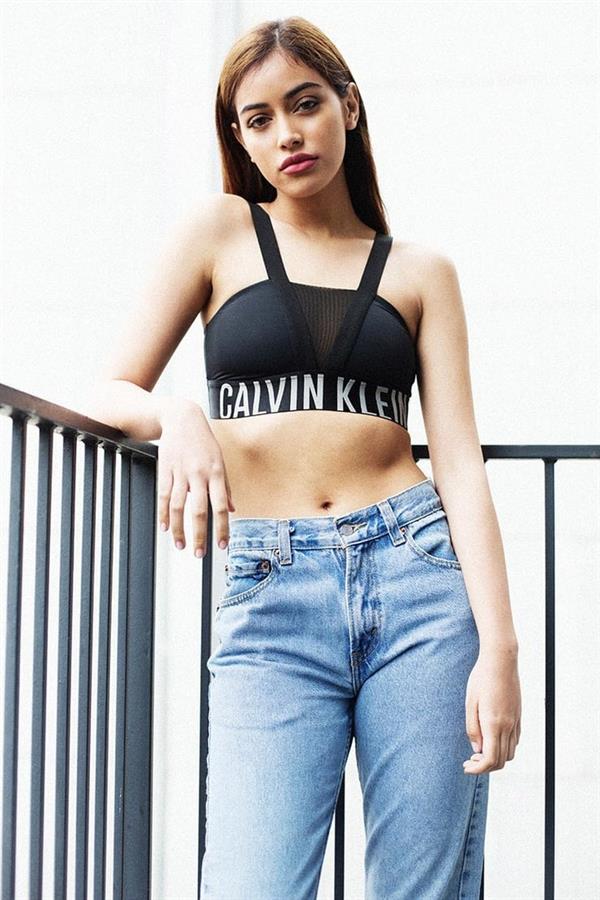 Cindy is rumored to be dating fellow model Neels Visser as the two were seen kissing while on a trip to Spain.  But before Neels, Cindy was previously spotted kissing Xavier Serrano on Snapchat.
Her Body Measurements
This walking dream stands 5 feet, 5 inches and she sports a very desirable 34-25-37 body figure.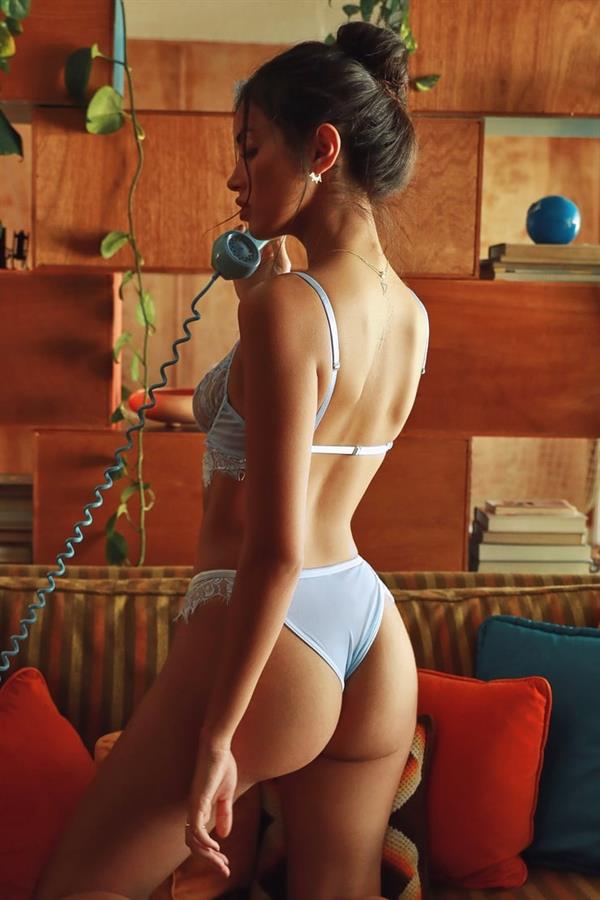 Cindy Kimberly Photos
Join her over 4.5 million followers on Instagram for her newest poses.
Also, check out our Cindy Kimberly gallery for more of her beauty.