This timeless babe is guaranteed to give you a hard on…  And yes, that is with only one glimpse of her picture.  One, I'm telling you. Oh, you don't believe?  Here you go…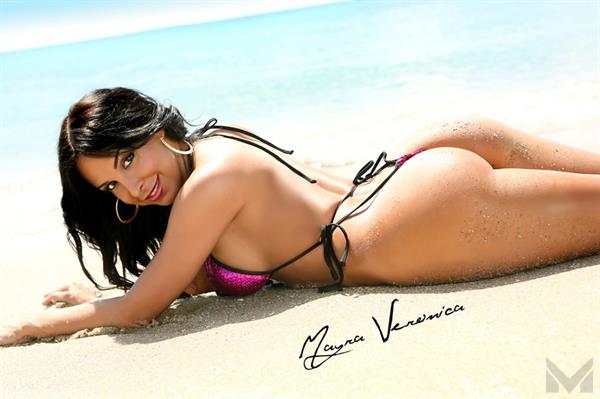 Goddamn, right?!  The shape of that body tell you but one thing…  And that is it's made for banging and a whole lotta' lovin'.  Oh, words can't describe how hot she is.  And every time I try to describe Mayra Veronica here, I get distracted by her insane hotness level.
Who is Mayra Veronica?
Mayra is a Cuban-American model whose international fame led to a solo recording career.  She is frequently counted among the sexiest women in the world.  This former Ms. Miami is also known for her TV correspondent work for Extra and TV guide and as a correspondent, she interviewed big names like Donald Trump and Hugh Hefner.  Mayra is also an actress and she has appeared in Pledge This! (2006), Tumbe (2010), and Miami Snow (2012).
In 2005, Mayra ranked #86 in FHMs 100 Sexiest Women in the World.  The following year, she ranked at #67 and in 2009, she is at the 12th spot.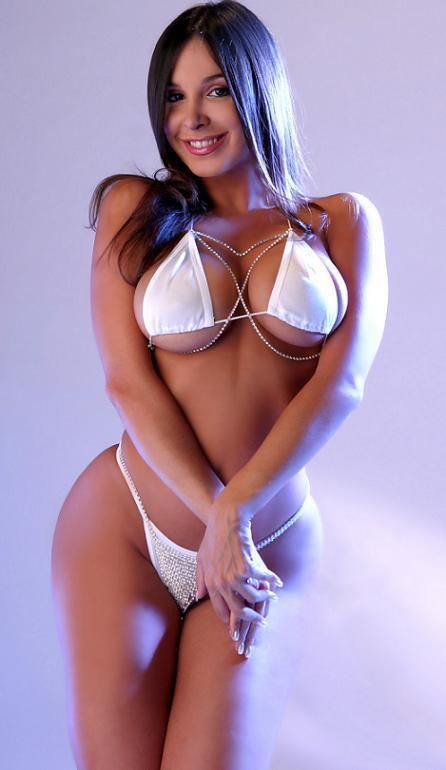 On July 3, 2008, Mayra became the first Cuban-American to ring the bell at NASDAQ.  She was also on the covers of Billboard Magazine (for her #1 Billboard Hit Mama Mia) in 2011.
Her Early Life
Mayra Veronica Aruca Rodriguez was born on August 20, 1980, in Havana, Cuba.  Her father was a member of Cuba's big band, Los Dada.  In 1984, she came to the US with her mother, Mayra Rodriguez, leaving behind the rest of her family including her father, Arturo Aruca, and sister Giselle Guzman.  Her father came a year later and reunited with Veronica and her mother, while her sister was unable to meet them until thirteen years later.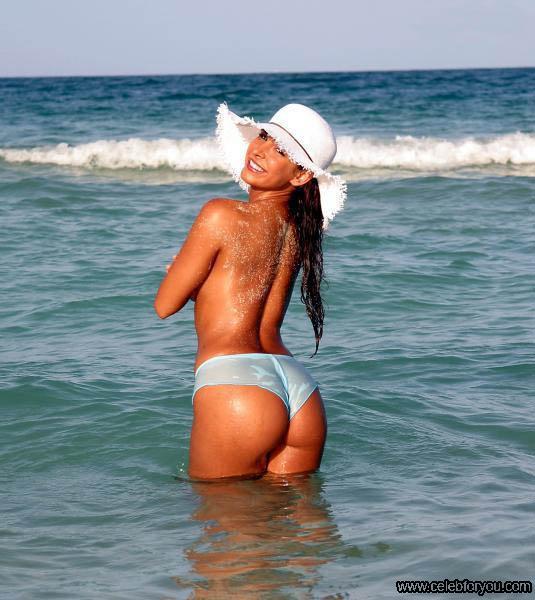 Mayra is also an aspiring ballerina in her childhood.
Career Journey
She started her career by joining a local beauty pageant and becoming Ms. Miami.  After years of dance and beauty pageantry, Mayra established herself as a model.  Later, she landed a made-for-TV movie called The Suitor and did commercial campaigns for Nike, L'Oréal, and Coca-Cola. Univision announced a new show hosted by Don Francisco and they wanted Mayra to be their model and co-host, but with one catch.  Due to her ample curves, her last appearance on screen for the day would entail her backside presented before turning around to face the camera, which she gladly agreed.  Once the show aired, the model with the great backside became the talk of Latinos everywhere, so much so the American press became interested.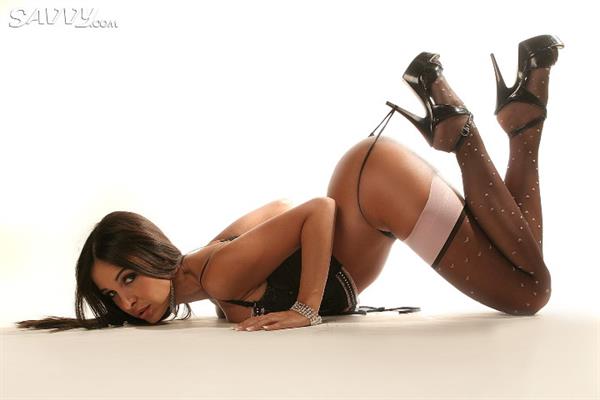 Mayra also appeared in the pages as well as on the covers of men's magazines such as FHM, King, and Maxim; and also in a variety of television commercials, including one alongside Lebron James.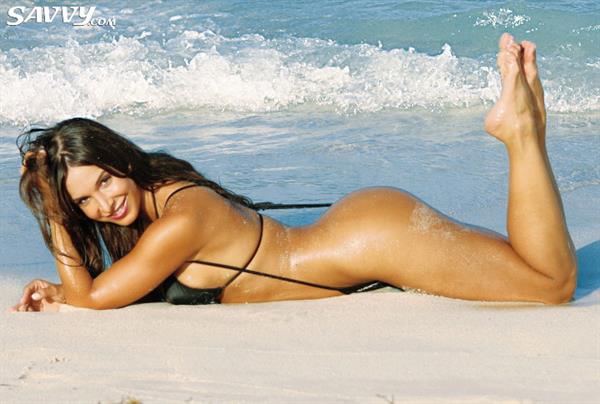 In 2006, Mayra embarked on a solo recording career with the independently released full-length album Vengo con To'.  The said album was re-released in 2007 with bonus material and a new cover image.  Mayra later got her first taste of commercial success as a singer with the hit single "Es Tan Dificil" in 2008.  Two versions of the song were released, one of them a reggaetón remix featuring De la Ghetto.
Facts and Trivia
Mayra made her first boyfriend when she was just 15 years old.  Though she didn't disclose his name, she stated he was an artist and he often used to paint her nude and semi-nude.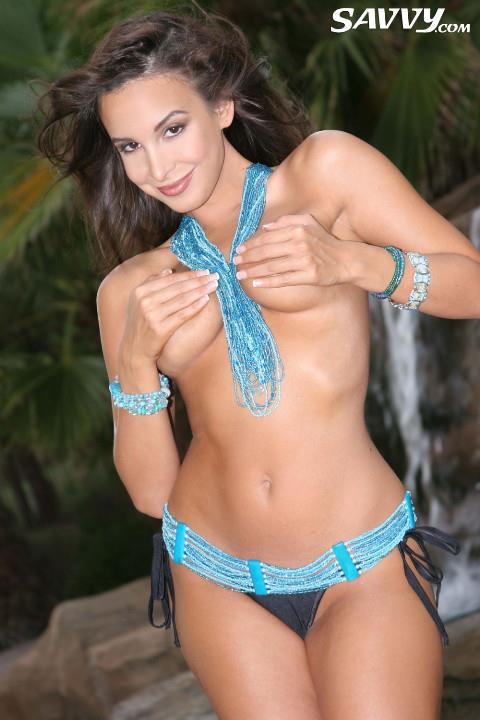 She also dated Reggie Bush after his breakup with Kim Kardashian (Yup, the guy in Kim's sex vid).  They first met each other in 2006 at Cedar Sinai Sports Spectacular.  They dated for about a year.
Oh, and speaking of that, Mayra is always cited as resembling Kim K.  What do you think?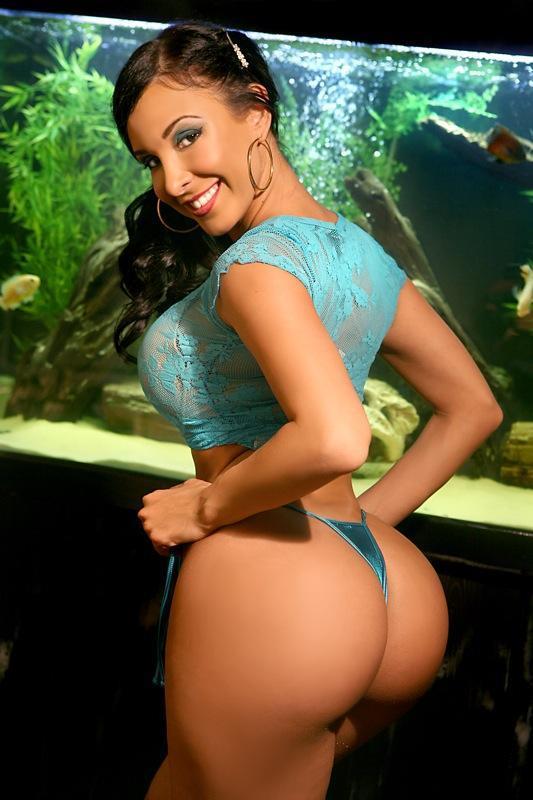 Mayra also had an affair with restaurateur and model Ojan Noa.
Her Body Measurements
Mayra stands 5 feet, 3 inches and rocks a 36D-23-36 body.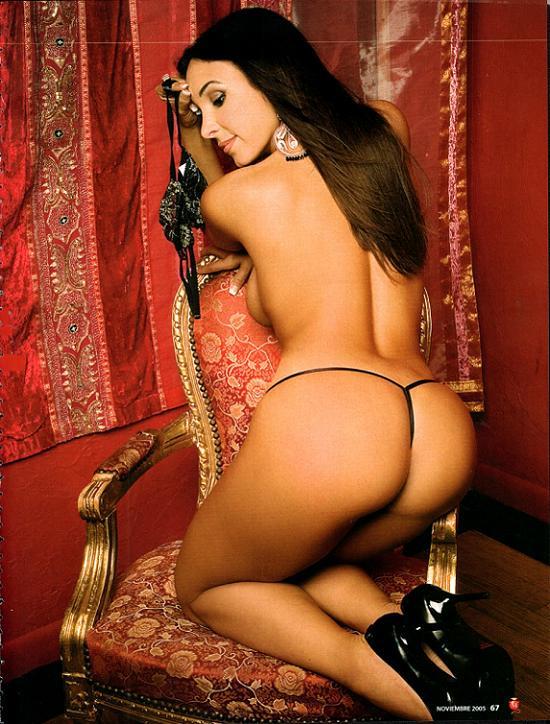 Mayra Veronica Photos
Follow this timeless woman on Instagram for her newest hot posts.
Also, do check out our Mayra Veronica page for more of her.