Welcome to another of our Timeless Tuesday feature.  This time, we're going to show you lots of legs.  Yup, legs whose attractiveness can surpass time.  Yes, people, Adriana Karembeu's long legs will still be attractive in the year 2020 (Editor note: that's only 1 year away).  Oh, and people would still look back to it in 2080, we're sure.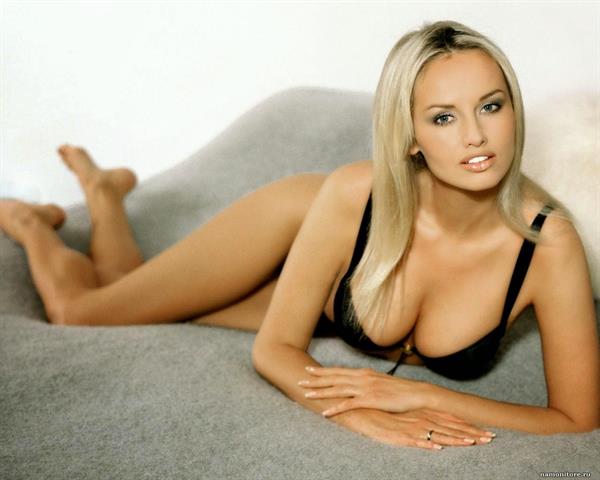 Oh, those legs.  Those awesome, mind-blowing, time stopping legs.  The stunning beauty of her face and her rocking body is just a bonus.  Really.
Who is Adriana Karembeu?
Adriana Karembeu is a Slovak model, actress, and former Guinness World Record holder for the longest legs (measuring at 50 inches) among female fashion supermodels.  She is also notable for her roles in 3 Petites Filles (2004), Jak Básníci Neztrácejí Nadeji (2004), Asterix at the Olympic Games (2008).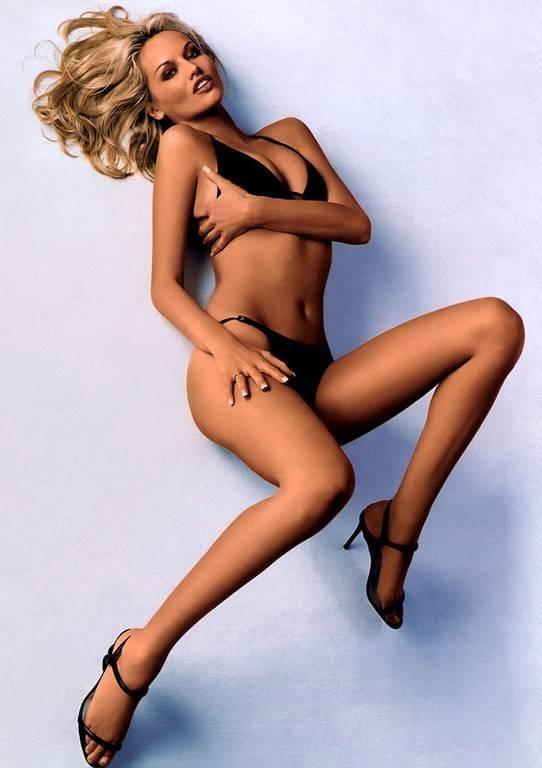 In 2006, she was voted the sexiest woman in the world by 'FHM France'.  She was also the given the award for 'Style Icon' at the 'Vienna Fashion Awards' in 2009. In 2011, she appeared as a contestant on France's first season of Dancing with the Stars.
Her Early Life
Adriana Karembeu was born as Adriana Sklenarikova on September 17, 1971, in Brezno, Czechoslovakia (now the Slovak Republic) to father Miroslav (an engineer) and mother Zlatica (a physician).
Raised by her grandparents until the age of five, Adriana originally wanted a career in medicine (following her physician mother, for whom she has a great deal of love and admiration).  She studied for several semesters at the Medical Faculty of Charles University in Prague.  In 1997, while she was in the third year of her studies, she was noticed by a recruiter from a French modeling agency and the rest is a sweet, hot history.
Career Journey
Yup, Adriana was discovered while still studying…  She entered a modeling contest at the suggestion of friends and family and, after winning, her life changed dramatically.  Adriana quickly emerged as the queen of the catwalk and walked for major brands such as 'Thierry Mugler', 'Rochas', 'Karl Lagerfeld', 'Givenchy' and 'Lanvin'.  In less than a year, she became one of the most sought-after models of the late 1990s.  She has also graced the covers of many fashion magazines including 'Vanity Fair' and 'Maxim'.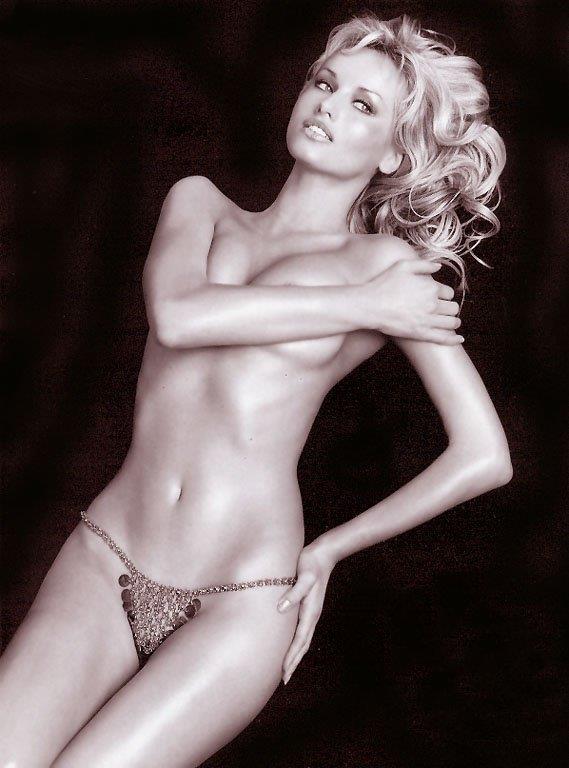 Apart from her modeling and her big-screen acting career, Adriana also forayed into television and hosted a show 'Domenica In' on RAI Uno, the largest chain of Italian television channels.  Later, she also hosted 'Top Models', a reality show promoting girls to the rank of models.  In February 2007, she returned to the big screen with a fictional TV movie 'Adriana et Moi', opposite Bernard Yerlès. She played herself in the movie, a catwalk star who meets a small florist and falls in love with him.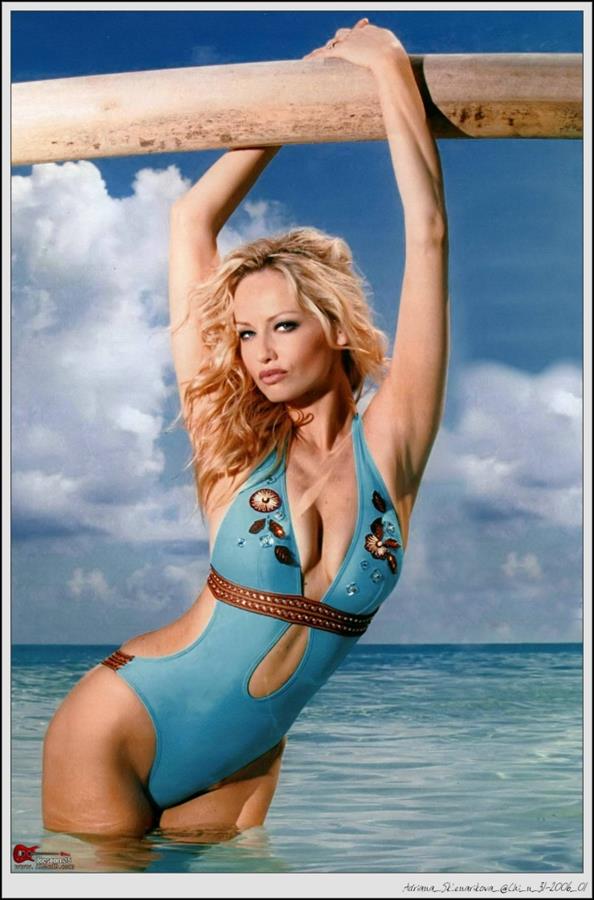 In 2012, she co-hosted 'Extraordinary Powers of the human body' alongside Michel Cymes, on France 2.  The same year, she presented a new docu-reality on M6 dealing with the complexities of married life.
Outside Modeling and Acting
In 1999, Adriana used her fame to benefit humanitarian causes and began to support organizations in the fight against landmines.  The following year, she was recruited by the 'Red Cross' for their first aid training campaign.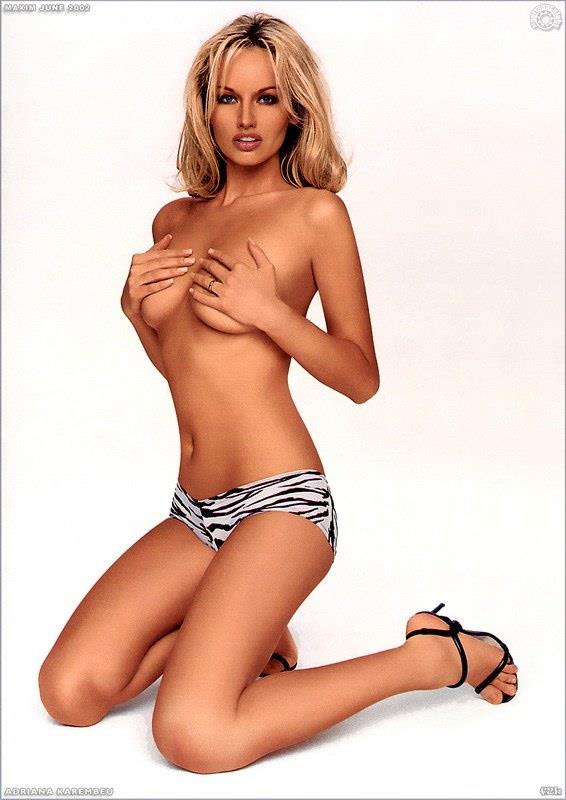 In 2004, she participated in a sale transaction auction operation organized by the NGO 'Reporters Without Borders' to provide financial support to the families of 29 journalists imprisoned in Cuba.  She also served as an ambassador of the 'French Red Cross'.
Facts and Trivia
Since March 2010, she has been serving as an ambassador of women's football for the French Football Federation (FFF).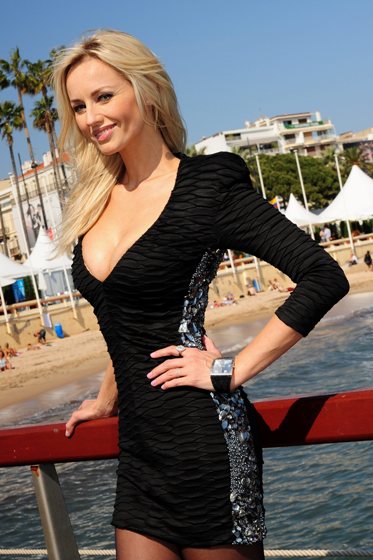 Adriana had previously dated English singer Mick Hucknall from 1994 to 1997.  The following year, while on a flight from Milan to Paris, she met French football player Christian Karembeu.  They were married in December of the same year. The couple divorced 13 years after in 2011.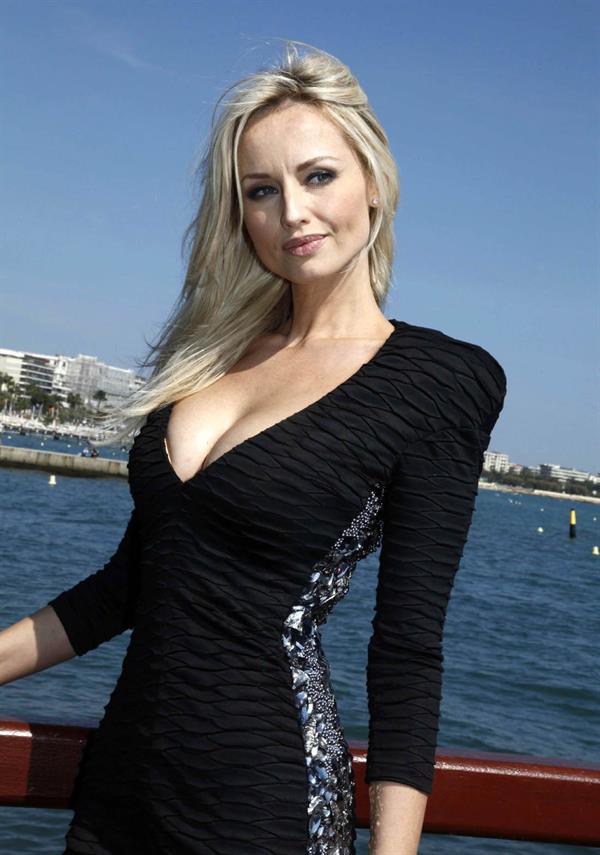 In June 2014, she married an Armenian businessman, Aram Ohanian, after being in a relationship with him for three years.  Their wedding was held in Marrakesh, Morocco, and was attended by numerous film and show business stars.
Her Body Measurements
Adriana towers at 6 feet, 1 inch and she had, in her prime, a 34-24-35 body.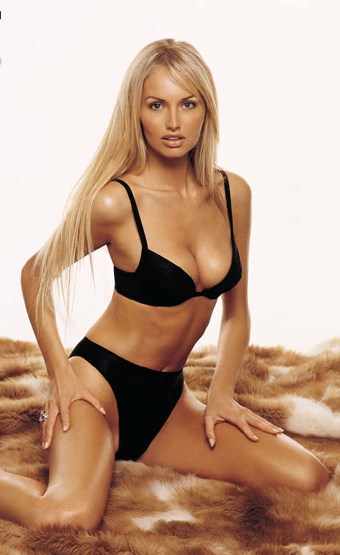 Adriana Karembeu Photos
Follow her on Instagram for her latest personal uploads.
Also, do check out our Adriana Karembeu page for more of her timeless hotness.
Oh, and we got a few of her topless/nude pictures here that you might want to check out.