While writing this entry, Lisa Morales is really making my palms perspire.  And yes, I can't help but be distracted by her gallery that is on my other screen.  Man, I wonder what I'd do if she was here, in person, by my side.  I would probably stammer and just utter "uh-bluh" if she asks me my name or what I do.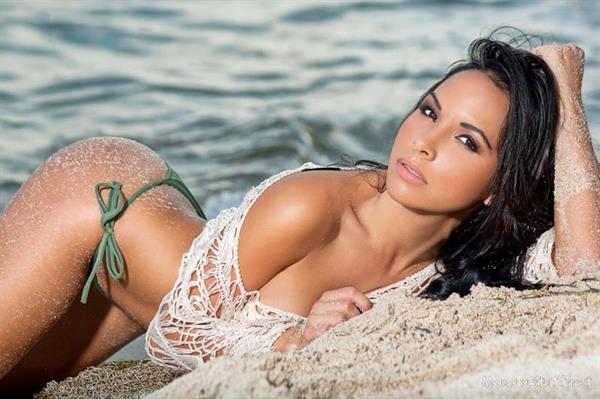 Yup, I'd probably be in a volcanic stupor with a hot body like that right beside me.
Who is Lisa Morales?
Lisa is an American model, TV personality, Instagram star, fitness model/mentor, and sponsored athlete, who has graced the pages of Maxim and Sports Illustrated.  She was the lead model for Hot Miami Styles and was featured on billboards around Florida.  Lisa was also the winner of Univision's Super Chica Caliente.
Apart from her modeling, she has also hosted events for major companies like Fuse TV and worked as a reporter/presenter for Venue Magazine.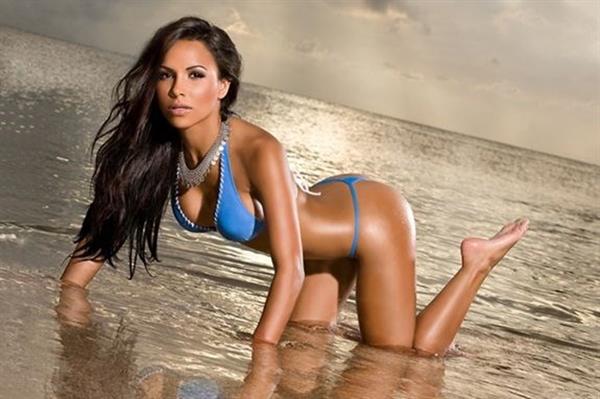 Lisa is also a bit of an actress and she has appeared in I Kill to Luv You (2011), Model Latina (2008) and Descontrol (2007).  One of Lisa's earliest credits was playing Pitbull's love interest in the "Hotel Room Service" music video.
Lisa Morales' Early Life
Lisa Morales was born on October 21, 1985, in Miami, Florida.  She is of Latino descent, with a Cuban background…  And with that, she speaks English and Spanish fluently.
Career Start
She started modeling at the age of 15, appearing in a Seventeen Magazine fashion show.  From there she quickly began to gain recognition due to her striking looks.  By the time she turned 19, Lisa earned herself a TV role on one of the largest Spanish TV networks in the world.  Her dreams began to turn into reality, and fitness soon became one of her biggest passions.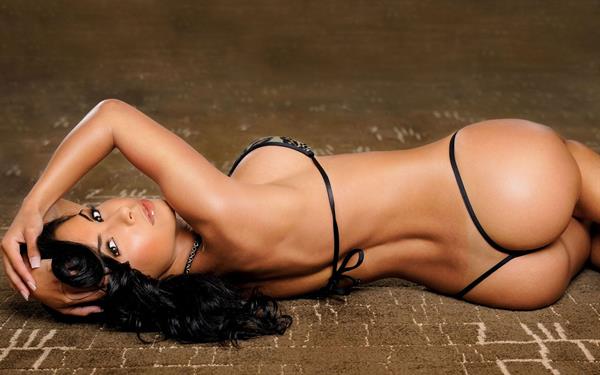 She has since become a sponsored athlete, regularly sharing her fitness journey online.  It is her aim to inspire others and to allow them to achieve the body of their dreams.
Facts and Trivia
In 2011, Lisa interviewed rapper B.o.B. at the Cuervo Games sponsored by Jose Cuervo and Maxim.
In 2013, she co-founded the non-profit organization, Miami Model Citizens.
"Our movement is dedicated to helping those in need while breaking the stereotype associated with 'pretty faces'.  We're a team of ladies helping animals, less fortunate kids, and families in need.  We all have an obligation to help those less fortunate and MMC is my outlet for giving back."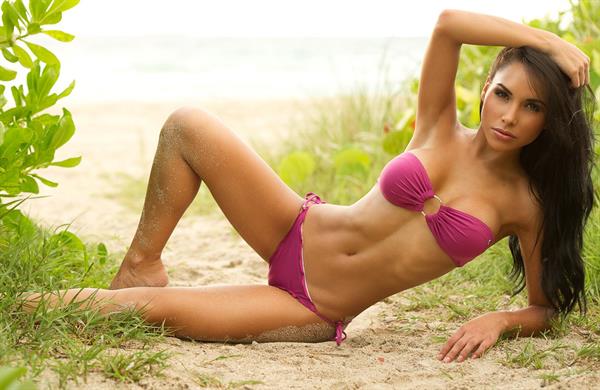 In early 2017, Lisa became an Optimum Nutrition Athlete and in October of the same year, she married her longtime boyfriend Jason Dukes.
Her Body Measurements
Lisa Morales stands 5 feet, 3 inches and she possesses a 34-24-35 body.
Lisa Morales Photos
Join her over 2.4 million followers on Instagram for her latest pro modeling shots and lifestyle posts.
Also, be sure to check out our Lisa Morales page for a good amount of her uber hot pictures.