Oh, this woman is so hot, I totally forgot to make my self some breakfast. And yes, also lunch. I just stared and fantasized at Shay Maria the whole morning.  Heck, it even took me a good couple of hours just to write this entry.  2 hours!  Can you believe that?!  That's like an hour more to my procrastinating.  But seriously, who wouldn't spend time ogling at this fine specimen?  I don't really know how to describe her.  All I know is that she's insanely sexy.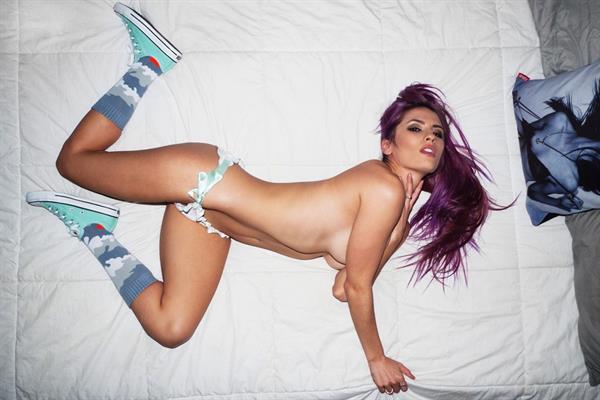 Who is Shay Maria?
Shay is an American model and dancer, She is also an actress and she has appeared in television shows such as United States of Tara, Rob Dyrdek's Fantasy Factory, and Jason Derulo's music video for The Sky's the Limit (2010).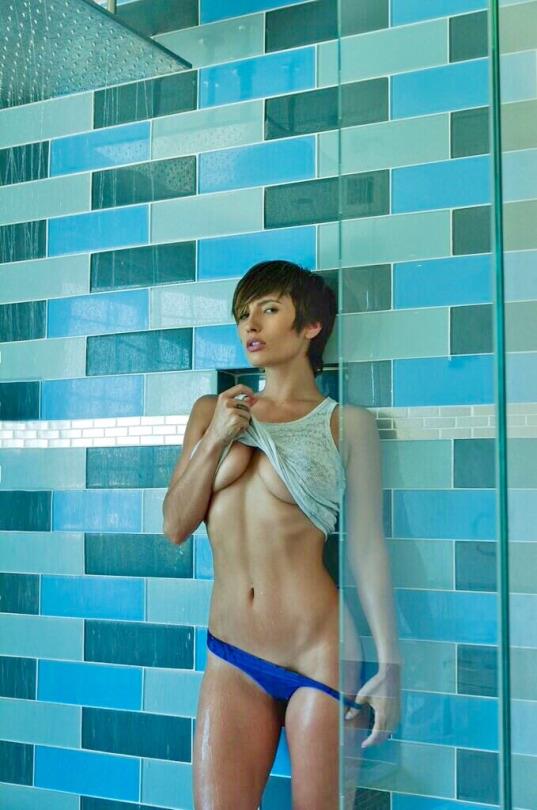 Shay has also done ad campaigns for companies such as Hot Topic, RZST, Invisible Hero, and Milk Clothing.
Her Early Life
Shay Maria was born as Alicia Maria Kozlowski on April 30, 1990, in Buena Park, California.  She is of Chilean, Irish, and German descent.  Shay began dancing at the age of four and has been in love with dance ever since.  Prior to high school, she performed for several entertainment venues including Knotts' Berry Farm, Six Flags Magic Mountain, and Carnival Cruise Lines.  Shay attended the Orange County High School of the Performing Arts where she studied ballet, lyrical, modern, tap, jazz, and hip-hop dancing.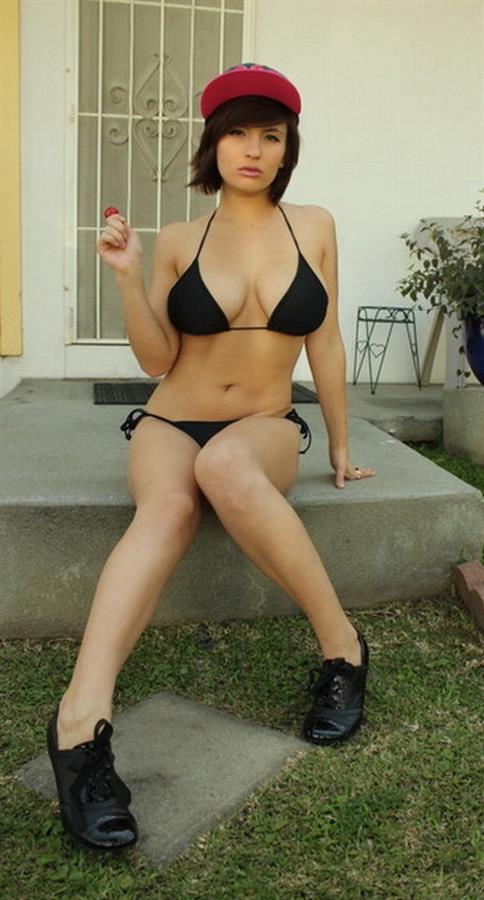 Career Journey
At the age of 18, Shay landed her first lead role in the music video "Grindin' on me" by T.J. Gibson.  Since then, she has made appearances on "United States of Tara" and "Rob Dyrdek's Fantasy Factory," as well as several music videos, including Hilary Duff, Snoop Dogg, Jay Sean, and V Factory.  You can also see Shay in promos for the FX show Nip/Tuck season 6 and the Spike TV show Blue Mountain State.  Other credits include The Hannah Montana Movie, United States of Tara on Showtime, and George Lopez.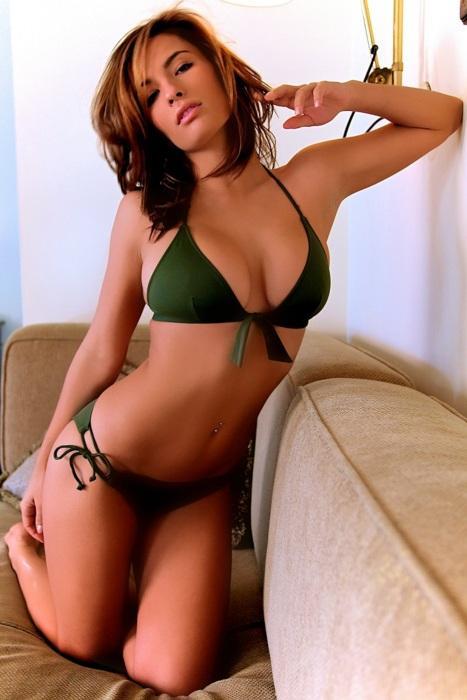 As a model, Shay has been featured in StarDanceWear Magazine, Front magazine in the UK, the 2010 Primitive campaign, The Hundreds 420 campaign and has modeled for Hot Topic, RZST, Invisible Hero and Milk Clothing.  She hit the runway for the Buffalo Exchange Fashion Show and has also traveled to San Fransisco for the LoveSick3 fashion show.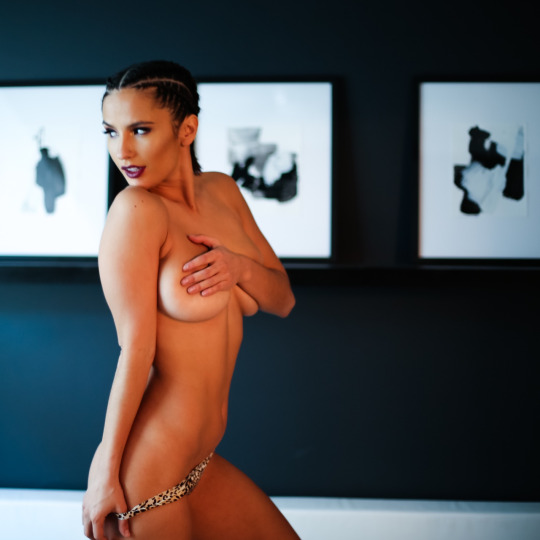 Shay Maria got into modeling because the industry was "slow at the time and I needed a way to make some mula (moolah). Someone told me I have a great face and that I should look into and that's what I did."
Facts and Trivia
Shay considers herself a tomboy.  But she can be girly too if needed.  She can own it all up and parade the night away in a dress or an evening gown.
She once said in an interview that the biggest grooming mistake men make is shaving their arms or legs.  Shay also finds a scruffy beta guy sexier than a macho alpha guy.
Shay said the best compliment she ever received was that "my personality was as beautiful as my surface, if not more beautiful.  Her biggest turn on is a guy with a sense of humor and a great smile.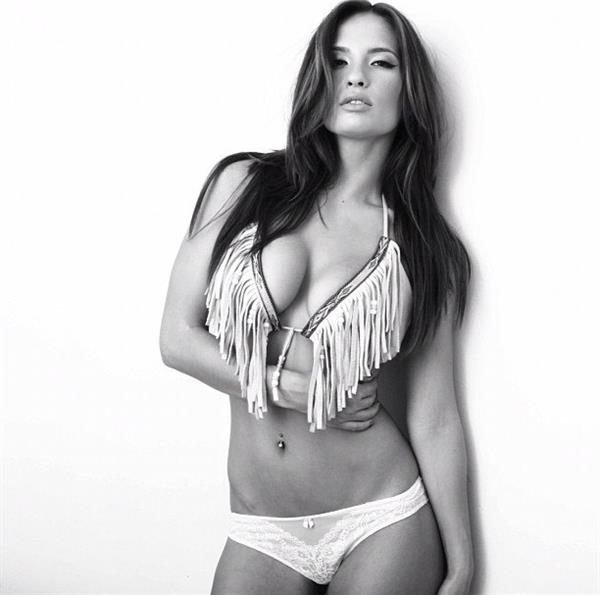 When it comes to paying on the first date, Shay Maria would probably pick up the tab.
Her Body Measurements
Shay Maria stands 5 feet, 2 inches and she rocks a 34D-24-35 measurement.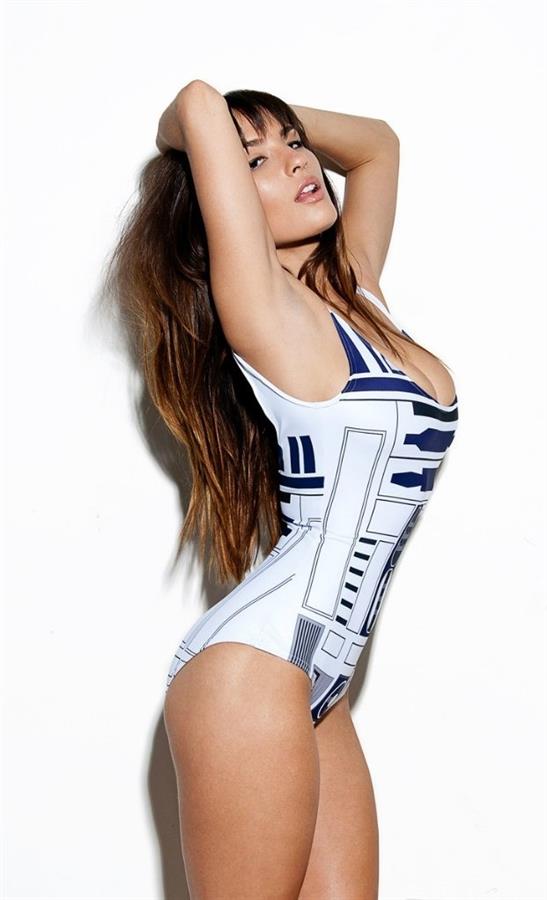 Shay Maria Photos
Follow her on Instagram for her latest modeling shots and other lifestyle uploads.
Also, be sure to check out our Shay Maria page for more of her sizzling sexiness.