Her face, alone, could make one really, really horny.  I don't know if it's the way she stares or whatever…  Alana Campos here is just so seductive…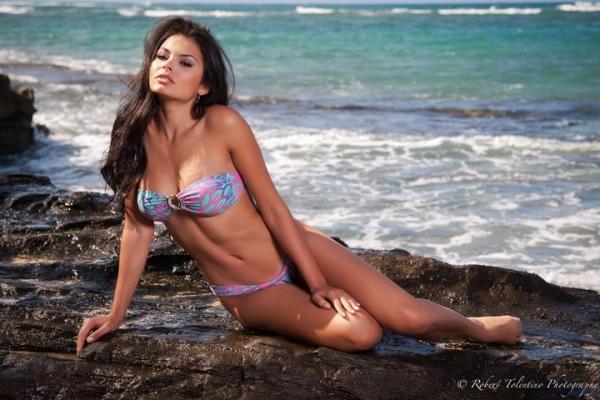 And how about her body?  That "as beautiful as the sunset" body?  Man, it can make you commit the greatest of crimes.  Really.  If promised in the right way, you're a slave to her every desire.  Heck, you'd do it (or at least try) if she'd ask you to steal the Statue of Liberty.
Who is Alana Campos?
Alana Campos is a Brazilian model who is probably most famous for being Playboy's Playmate of the Month September 2012.  She is also an actress and is notable for her appearances in Interns (2014), Playboy Sweet Spots: Shaken (2014), and Drnk Textin (2015).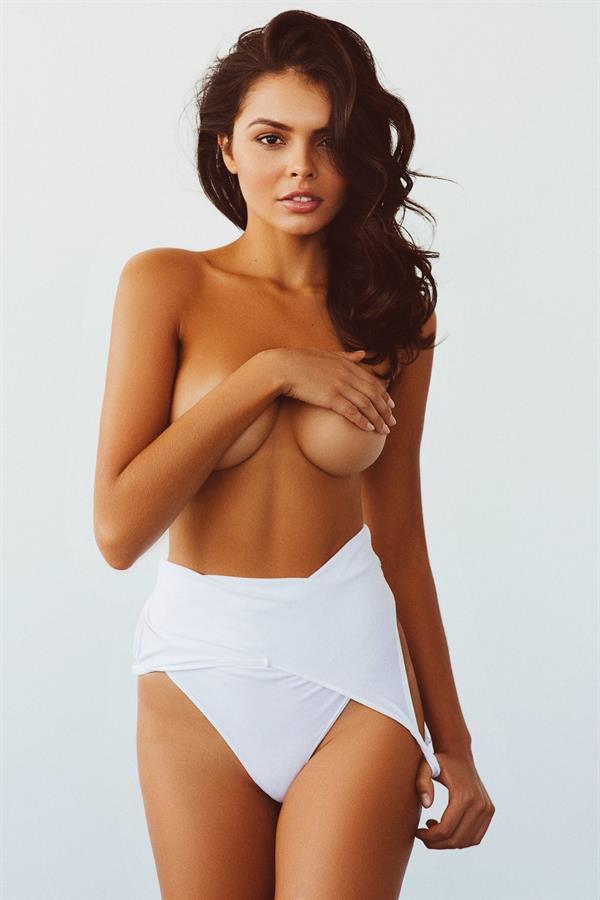 Her Early Life
Alana Campos was born on November 5, 1990, in Santa Catarina, Brazil.  She grew up in Florianópolis.  Yup, the town with a nickname "the Island of Magic."  It is called that because it's filled with 42 beaches that dolphins and other sea-dwelling mammals such as surfers.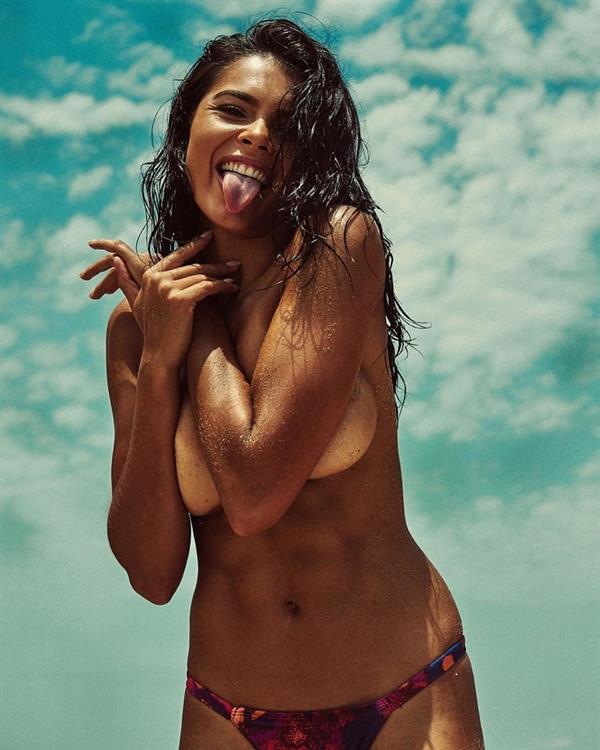 "It's beautiful there.  You're completely surrounded by the ocean.  Plus everybody is always smiling.  I try to take that happy energy with me wherever I go…  All the girls are gorgeous. When you go out at night, you become just another pretty face. It's very annoying."
Annoying to her but we're saving up to relocate there.
Career Start
Alana Campos began modeling when she was only 15.  She got a representation from Ford Models after winning a few local pageants.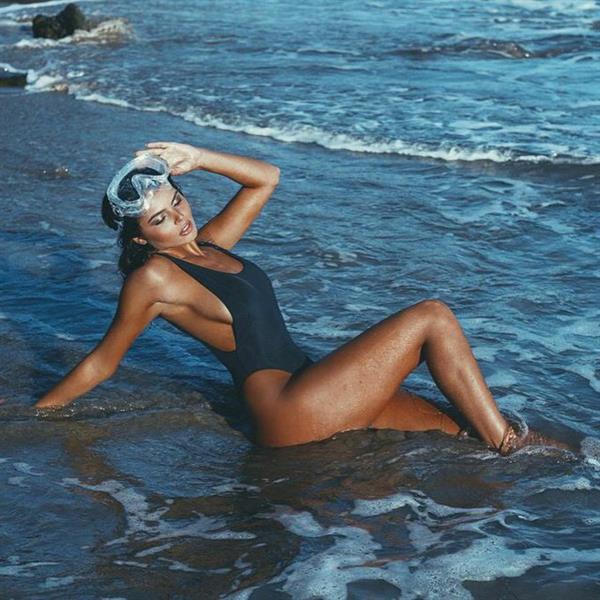 "I never dreamed of becoming a model.  I actually wanted to become a flight attendant so I could travel for free.  But now I love modeling because I'm always having fun and looking good."
Prior to being on Playboy, Alana never shot nude or even gone topless on a beach.  She got into the pages of the said magazine just by sending them her regular photos.
Facts and Trivia
Alana is turned on by guys who have broad shoulders, strong legs, and beautiful eyes.  Her turn-offs are empty-headed guys.  Also, according to her, the recipe to her heart is "one cup of honesty, one tablespoon of humor and as much appreciation and passion as you've got."
Alana here also has a very ticklish tummy.  Yup, tickle here there and she'd definitely laugh.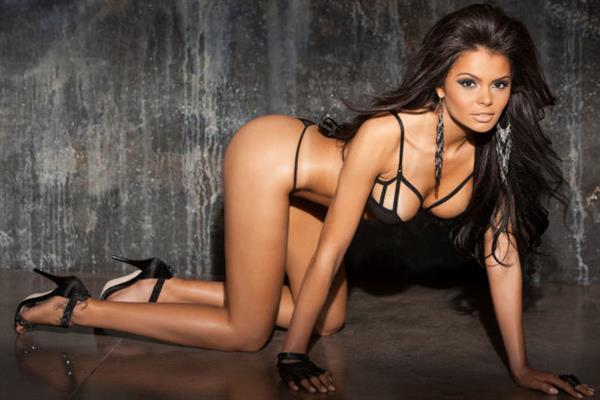 Her philosophy is "Dreams (do) come true. If you believe and work hard, you will get what you want."
Her Body Measurements
Alana stands 5 feet, 8 inches and her measurements are 36C-25-36.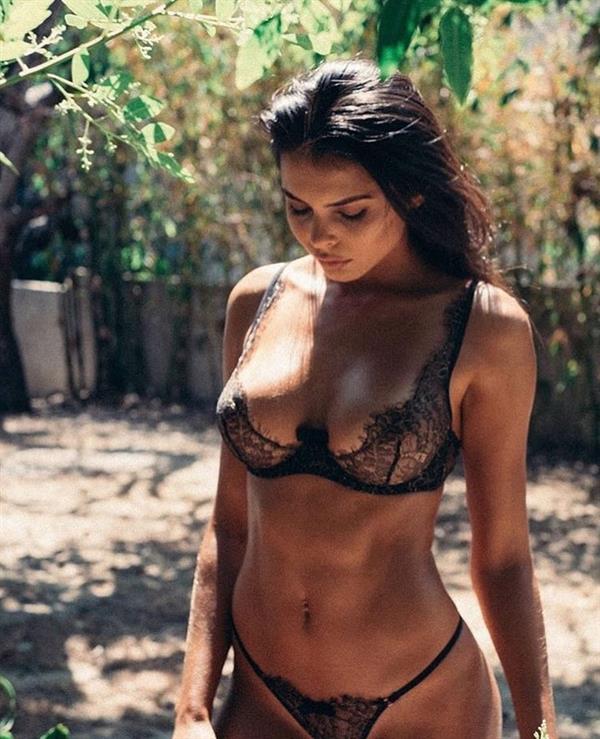 Alana Campos Photos
For more of her uber hot pictures, do check out our Alana Campos page.
And of course, this wouldn't be Sinful Sunday without the nudes… So here!