The bootylicious Karina Irby is just too sizzling not to feature.  I mean, her curves will make the inner Lion in you come out.  You're gonna' roar!  And that's a total change from your usual purring.  So yeah…  Karina's waist to hips ratio is so awesome you'll explode with desire.  (Editor note: meaning she has a fat ass… but hey, I know some of you weirdos are into that kind of thing.. Just not this editor)
Oh, it pains us so much…  knowing that we can never touch that tushy of hers.  But hey, we're still lucky as we got oodles of pictures of her.  HA!  We can do with her bottom as we please because we're the bosses of our fantasies!
Who is Karina Irby?
Karina is an Australian bikini & fitness model, Instagram star, and an entrepreneur.  She is a self-taught clothing designer who gained her skills through YouTube, she launched Moana Bikini in 2011.  Karina also runs the fitness and nutrition guide Bikini Body Burn.  And yes, she rose to fame on social media by promoting her bikini range and lifestyle to the world.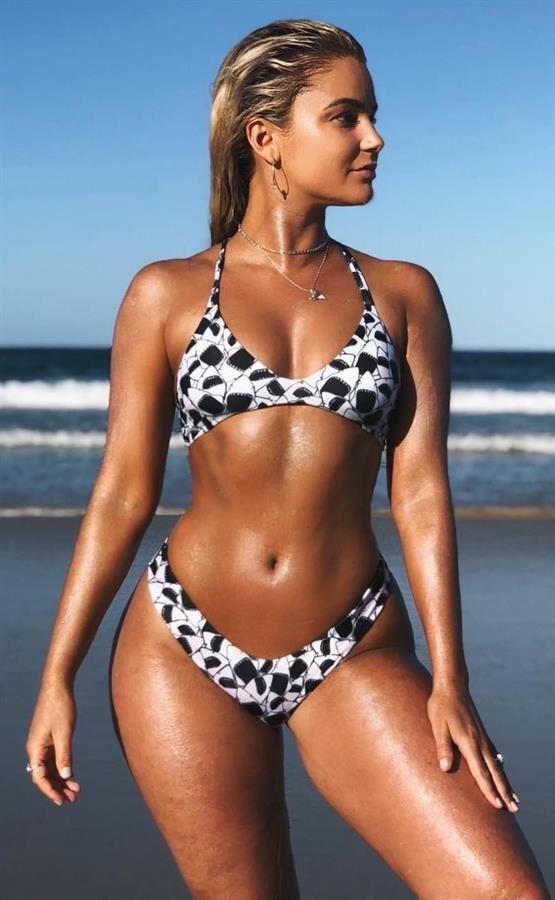 Her Early Life
Karina Irby was born on November 2, 1989, Honolulu, Hawai.  She was raised, however, in Australia.  Growing up, Karina was always extremely active and spent a lot of time outdoors in the sunshine.  She says that she was always a beach girl and she spent a lot of time surfing or just plain hanging out on the seaside.  Because she spent so much time showing off her body, fitness and working out came naturally to her.  And as she worked out and built her physique, she also became more annoyed with the type of bikini sold in Australia.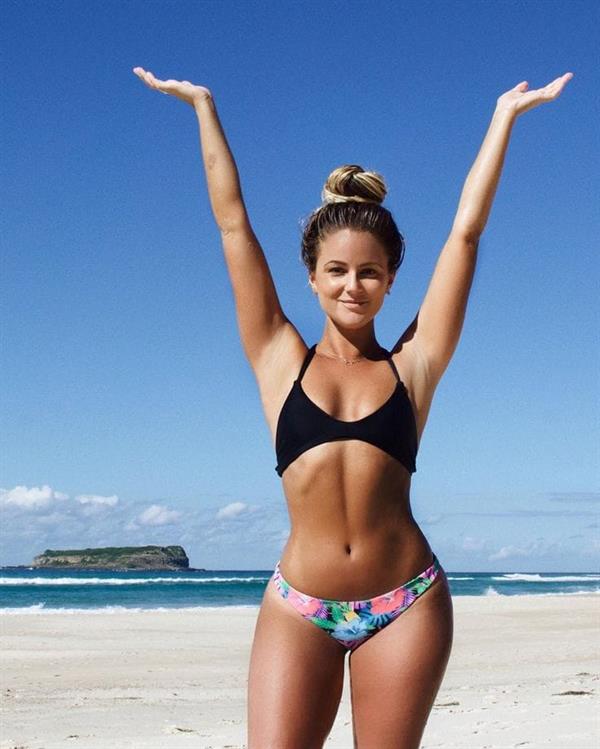 "Back in school, at swim carnivals, I was so paranoid about this crease that I used to wear board shorts because I was like 'why don't the other girls have creases?  That's so embarrassing.'  But these days I love to show off my booty."
The Start of Moana
Through spending so much time in the seaside environment and wearing bikinis, Karina decided that a great way to create a passive income would be to design her own outfits…  She decided to design her own range from an $800 loan from her father and immediately began to make sales across the country.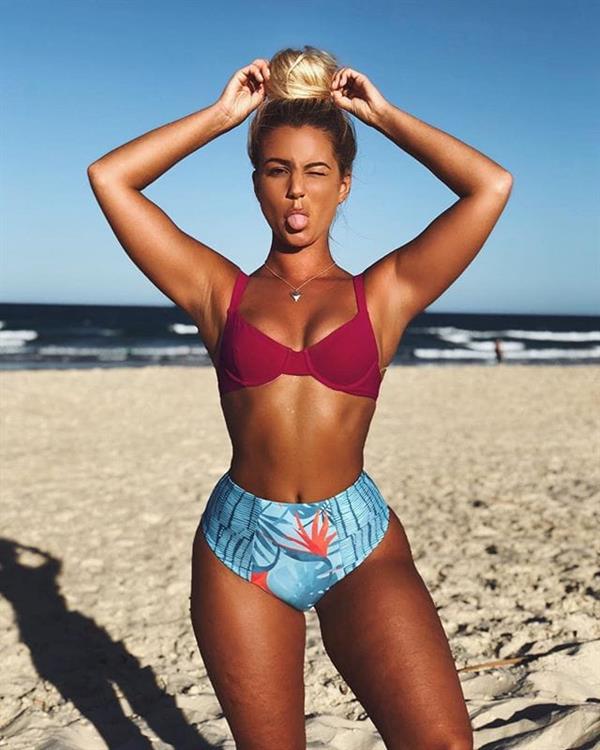 "I always thought that whenever I wore normal sized bikini bottoms, they would always droop.  So I went out of my way to get the right pair, but at the time no one really sold small bikinis.  Friends always joked: 'You should design bikinis.'  because I was forever searching for ones that fit well.  But I didn't know anything, I didn't sew, I didn't know anything about fabric, I was completely uneducated."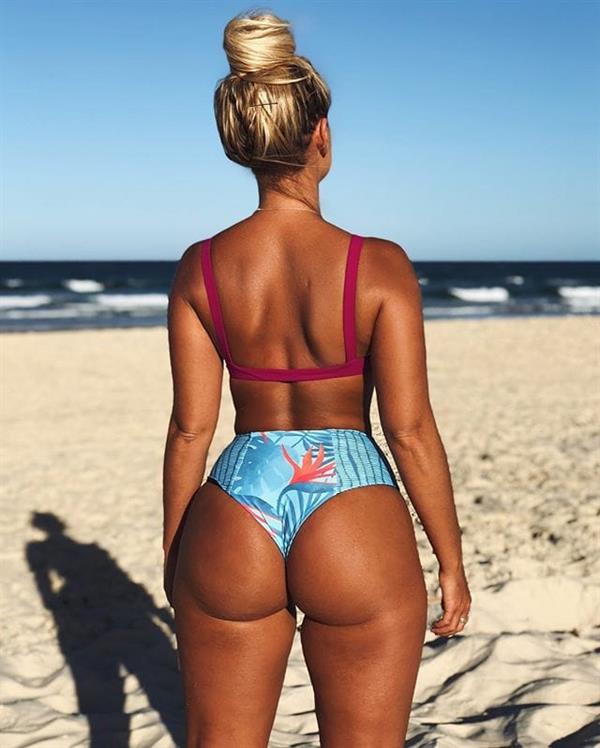 Her brand began to make waves and she capitalized by creating a website and social media account for the 2016 line.
Facts and Trivia
She once worked at Rip Curl, where she was fired, through a phone call, by her boss because of a rumor he heard.  At the time, bills and rent are piling up and Karina couldn't couldn't afford to be jobless.  But the said incident is a blessing in disguise…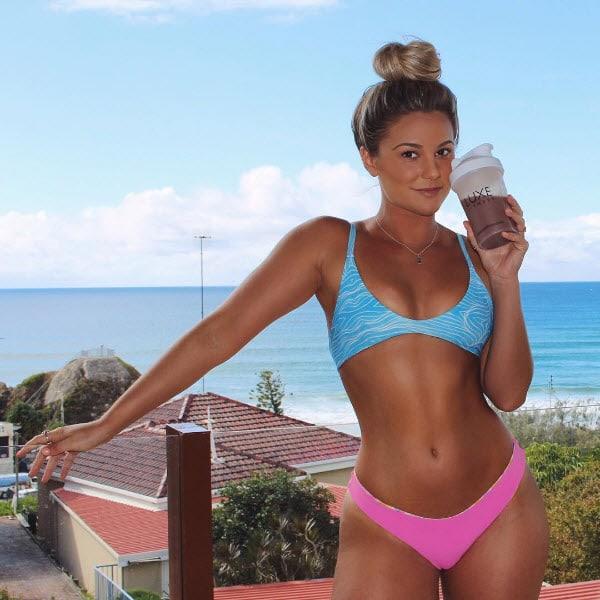 "I got really angry and decided that I wouldn't work for $17 an hour for someone else.  I would start my own business."
Karina Irby Photos
Follow this hottie on Instagram for her latest pro shots, lifestyle pictures, and selfies.
Also, check out our Karina Irby page for more of her Down Under hotness.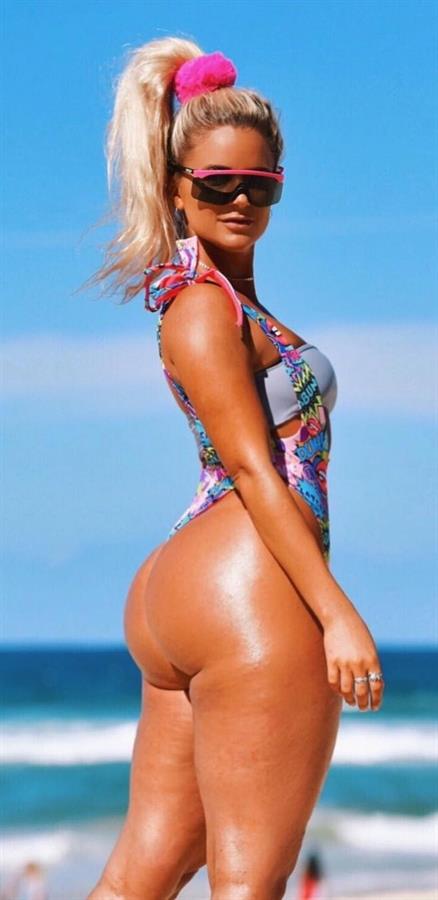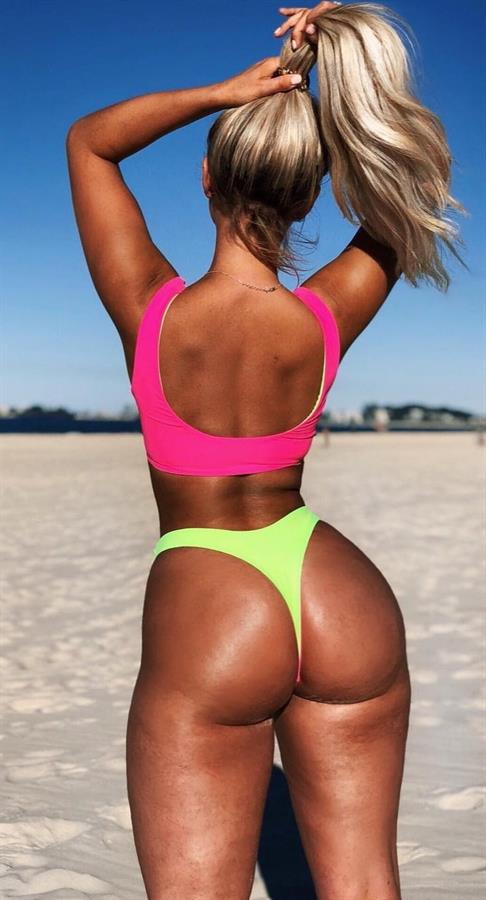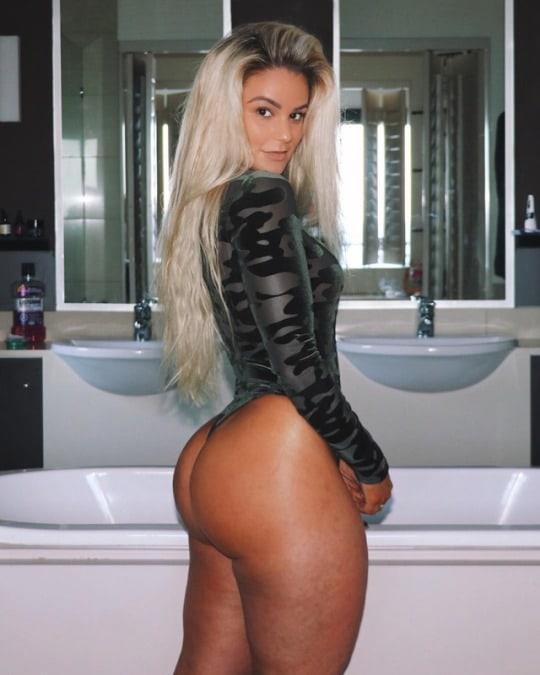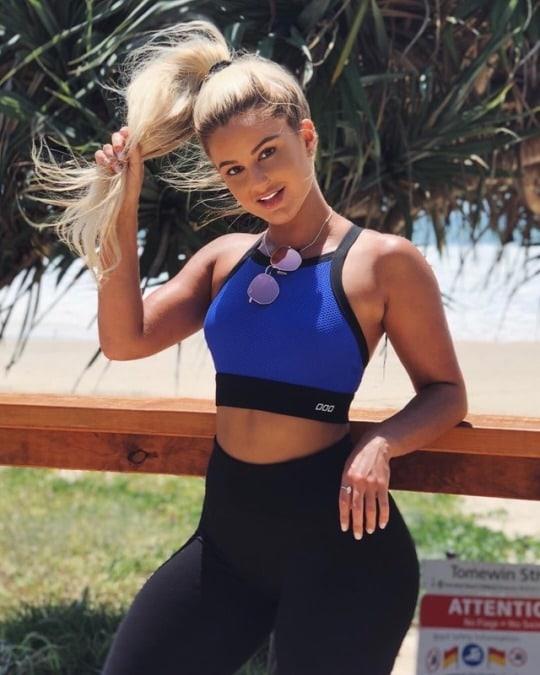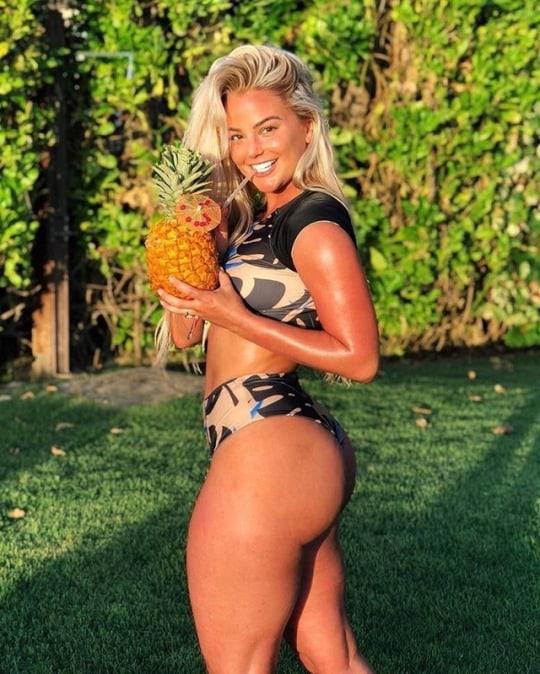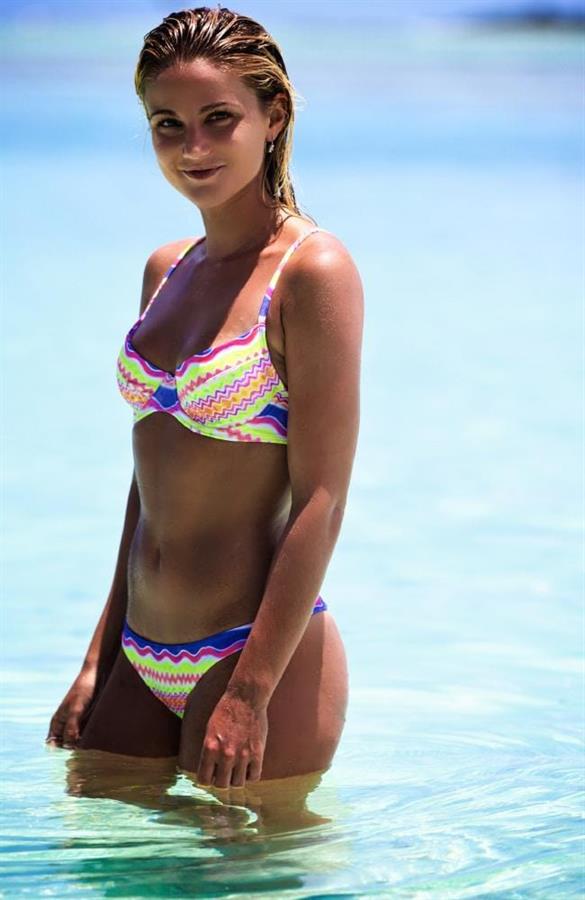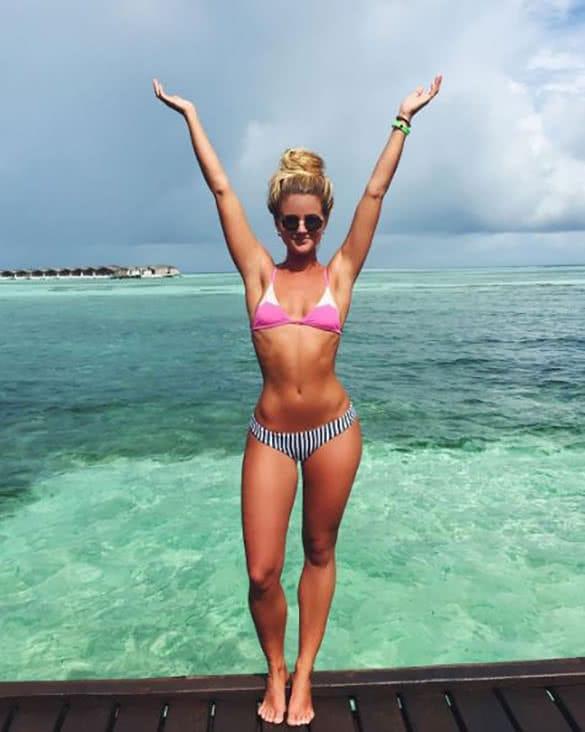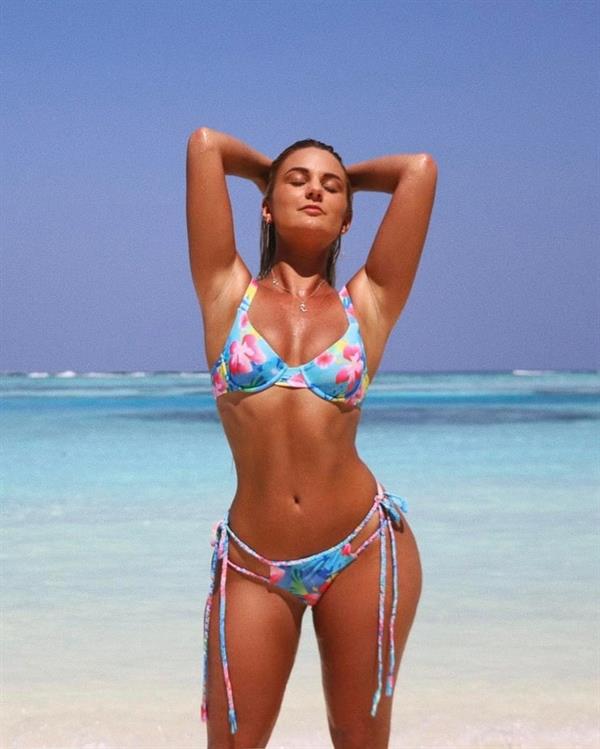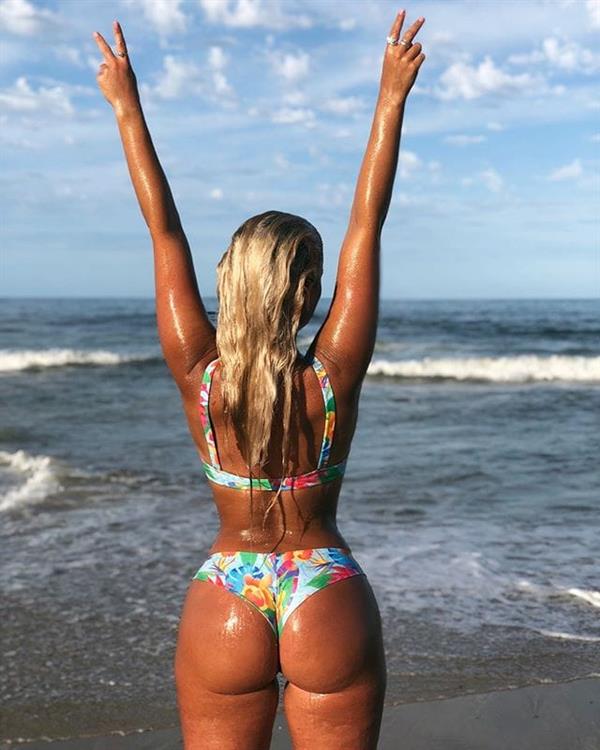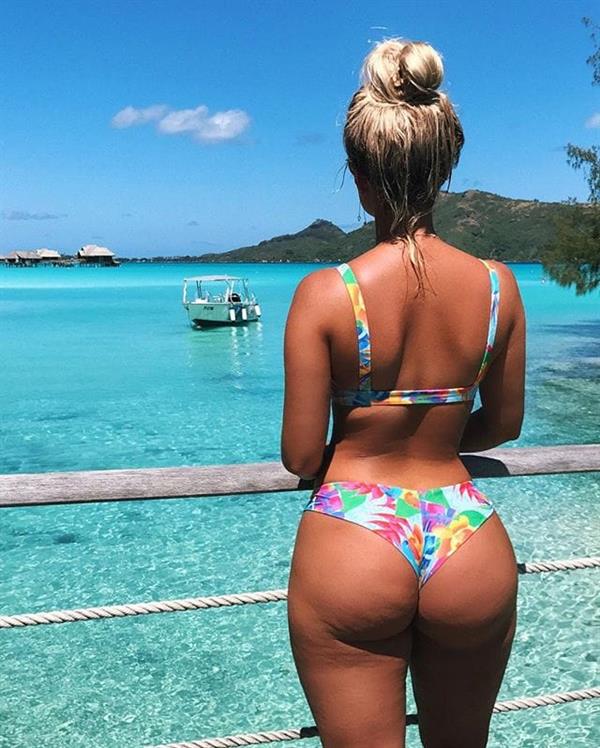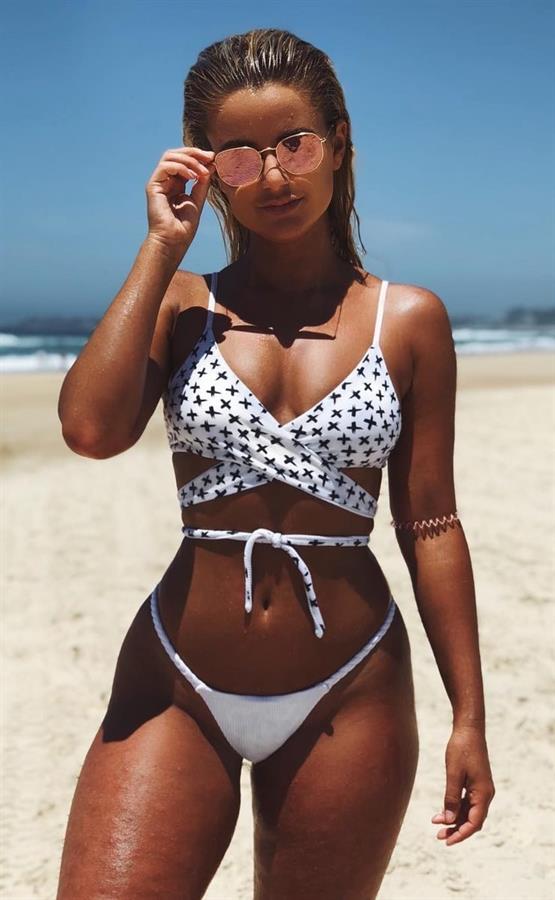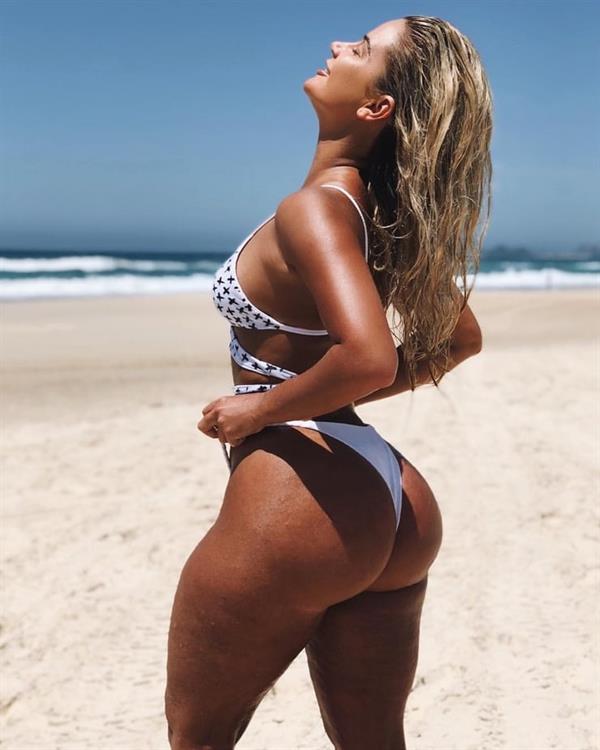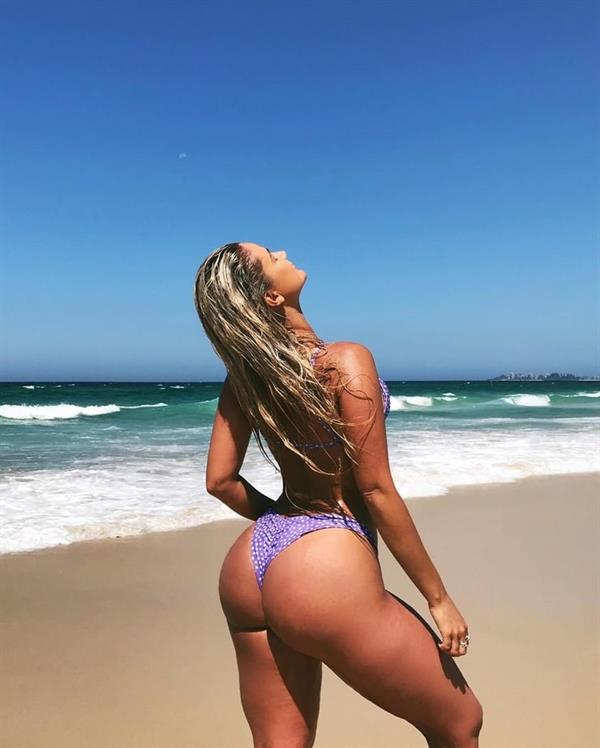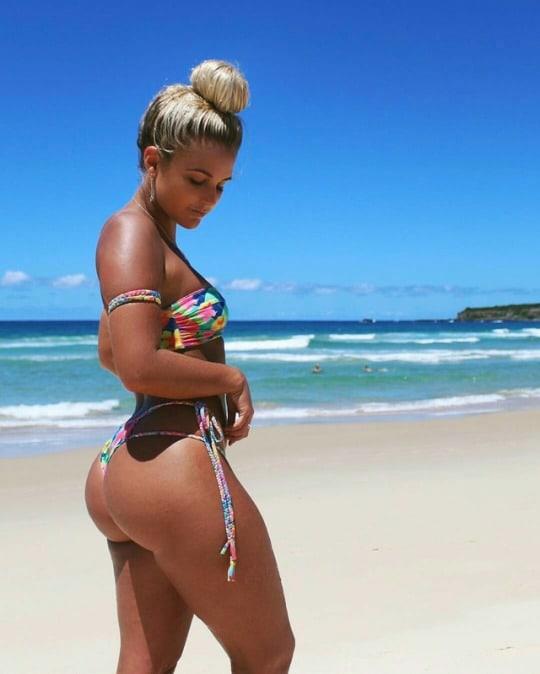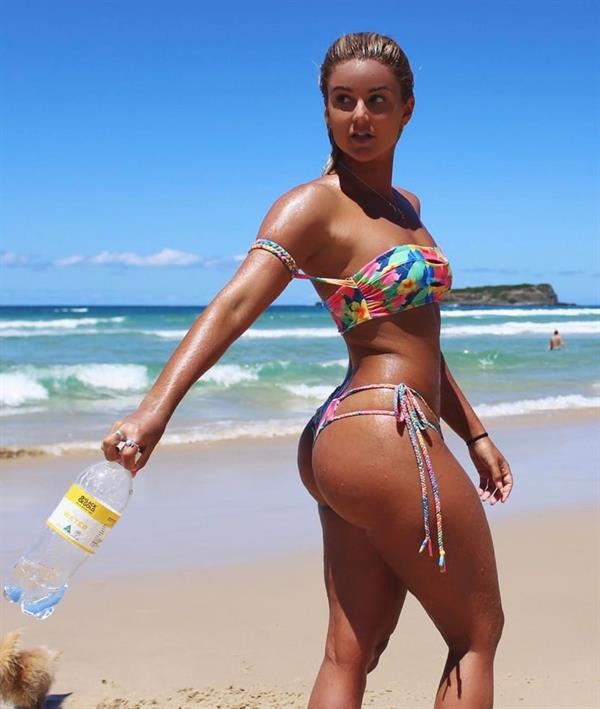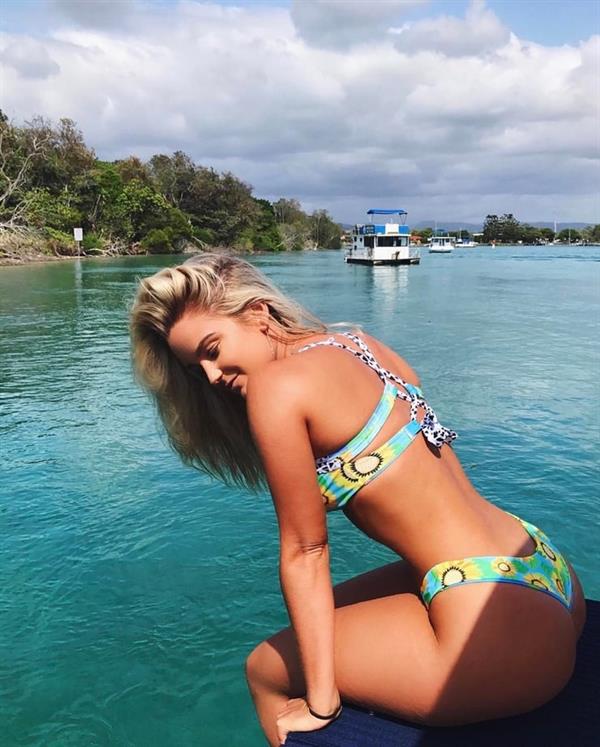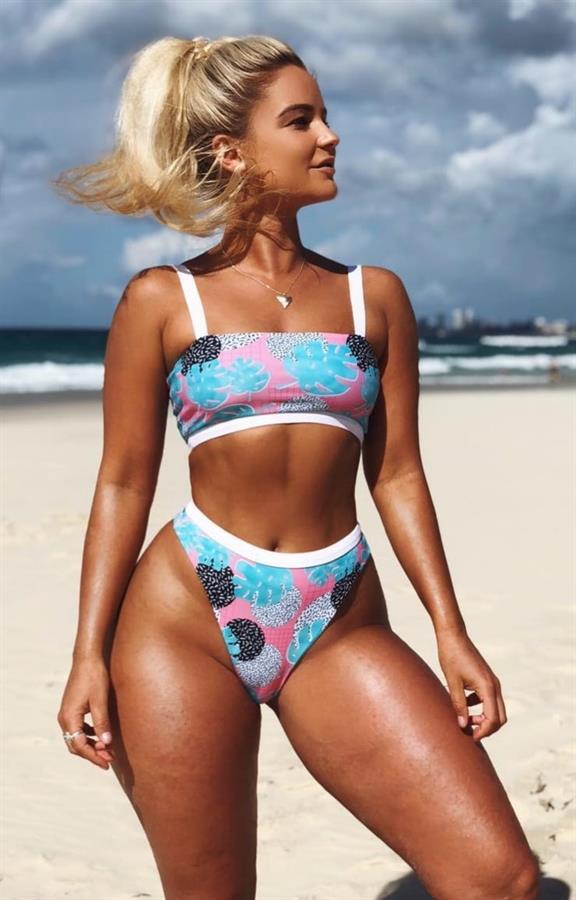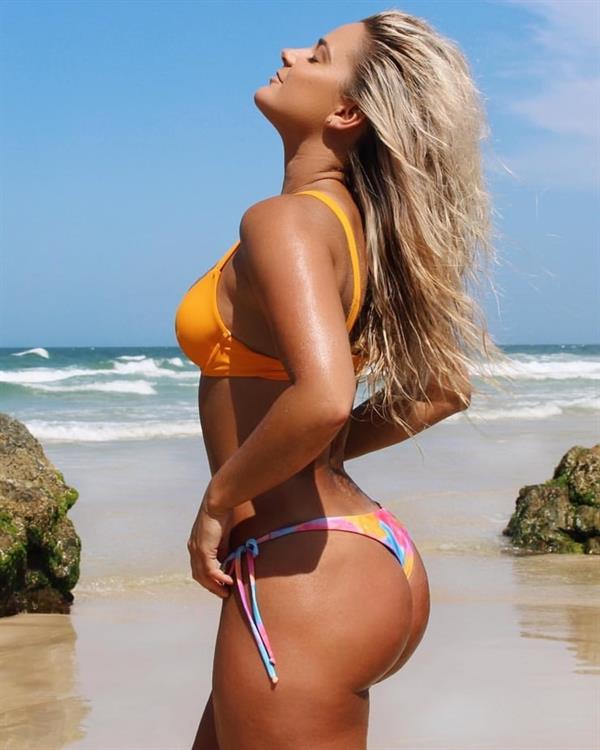 Can't get enough?  Check this montage she created…