This Baywatch babe-looking hottie is Joy Corrigan.  And yes, I agree with you…  She is extremely sexy.  Oh, just look at that sweet, sweet body of hers…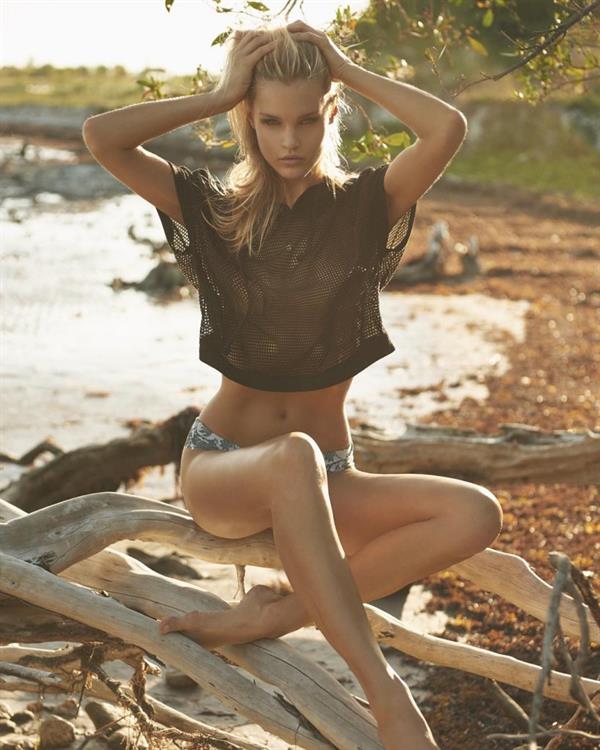 Man, those breasts are a perfect size.  And that flat tummy…  I could lay my head there for hours.  No getting up.  Just feeling the softness and warmth of her skin.  And of course, (I know I may sound a pervert) smell her.  Oh, the things I'm thinking while writing this.
Who is Joy Corrigan?
Joy is an American fashion model and actress most famous for her appearances in publications like Sports Illustrated, GQ, and Galore Magazine.  She has modeled for brands like Argento Beachwear, Venus, Essenuoto, Nicolita, Makers Shoes, and Calloway Golf.  She has also worked for great designers including Liliana Montoya, Roberto Cavalli, Vivian Westwood, Perry Ellis, and Nicolita.  Besides that, she also appeared in commercials for brands like Colgate, Fiat, State Farm, and Timex.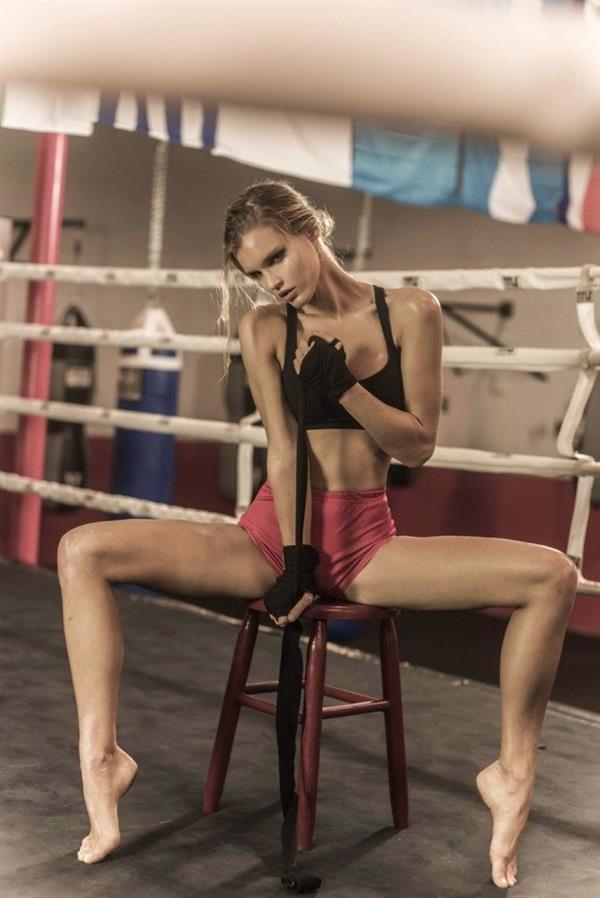 In 2017, Joy became Playboy's Miss February.
Joy is also an actress and is notable for her roles in Tosh.0 (2009), Aftermath (2017), and Reprisal (2018).
Her Early Life
Joy Elizabeth Corrigan was born on January 16, 1995, in Hadley, Massachusetts.  She has six brothers and three sisters. Her family also lived in Raleigh, North Carolina before finally settling in Miami, Florida.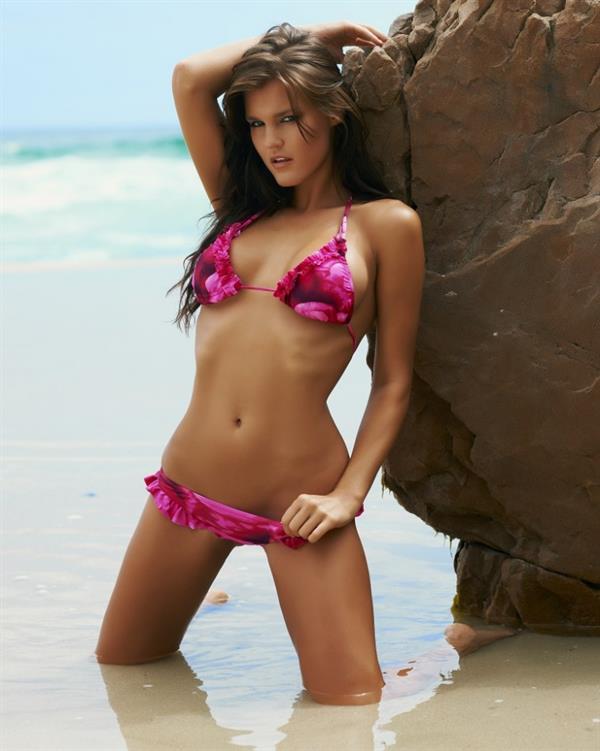 Career Start
Joy was scouted at a mall in Raleigh when she was only 14.  At eighteen, when she moved to Florida, she signed with an agency.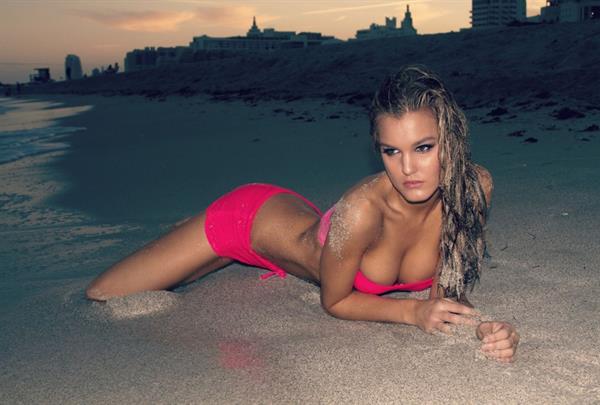 "I'm just happy living my dream.  I hoped for the best, but I would have never expected this kind of success."
She entered the International Modeling world when she first signed with The Fashion Agency in Milan, Italy.
Facts and Trivia
Joy loves being sexy.  According to her: "shooting is just like acting; it's just like telling a story in front of a camera."
As for posing nude, Joy said, "It does seem like nudity is accepted more and more every day.  I think a photo can be just as revealing with or without clothes, so why not keep it classy and beautiful either way!"
She considers her smile as her best asset.  She also said that reading people is another one her great assets.
When not modeling, Joy Corrigan loves to paint as she's really into art.
"I think being artistic is fun; you can pour out your emotions onto a canvas."
She also likes to cook healthy and experiment in the kitchen when she's not busy with modeling.  She also hopes to one day start her own restaurant.
Joy was featured on Fashion TV and in an episode of the hit TV show called ' Burn Notice.'
She is also an active member of the American Cancer Society against Breast Cancer and Relay For Life.
Her Body Measurements
Joy Corrigan stands 5 feet, 8 inches and she rocks a 32-24-34 figure.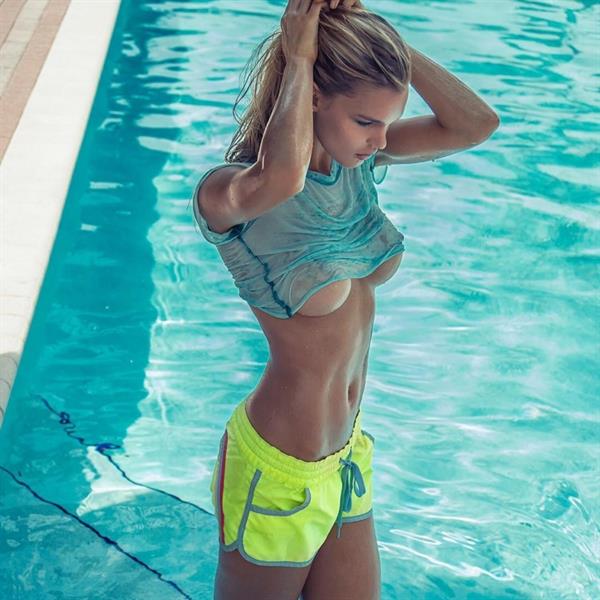 Joy Corrigan Photos
Follow her on Instagram for her latest personal uploads and other hot posts.
Also, be sure to check out our Joy Corrigan page for more of her sizzling pictures.