When was the last time we featured a redhead here?  Hmm, can't quite recall but this one, Tiah Eckhardt Delaney, is someone we'll never forget.  Heck, the date, how the intro was written and, of course, the first picture…  Oh, they will forever be in that horny memory of yours (er ours).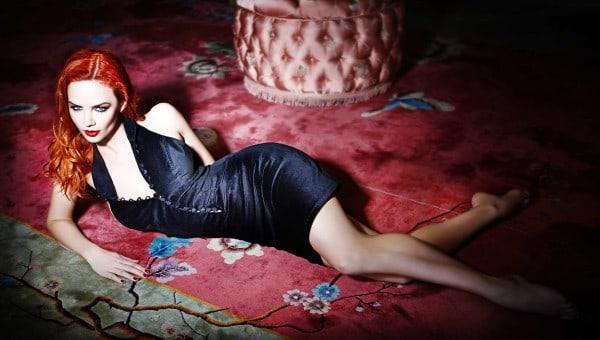 Now, that is a solid hottie.  On that is worthy to be your phone's wallpaper for over a week.  Heck, maybe even a month.
Who is Tiah Eckhardt Delaney?
Tiah is an Australian fashion model, presenter, and writer who has walked in multiple Australian fashion weeks and worked as a runway model in London, New York, and Milan for designers such as Giorgio Armani, Jenny Packham, Heatherette and Bill Blass.  She has appeared in international campaigns and lookbooks for the likes of Patricia Fields, John Richmond, Iceberg, MAC Cosmetics, Valentino, Cue, Wheels and Dollbaby, Sportsgirl, David Jones, Myer, Elegantly Scant, Volcom, Von Zipper, Rusty swimwear and Sunsilk haircare, as well as television commercials for Ford motors and Rosendorff Jewellers.
Tiah is also notable for her appearances in publications such as Harper's Bazaar, Vogue, GQ, Oyster, Marie Claire, Cosmopolitan, Elle, Purple, Arena, AnOther Magazine, AnOther Man, Dazed & Confused, Wallpaper, Dansk, Wonderland, Stab, 10, Follow, and Vanity Fair.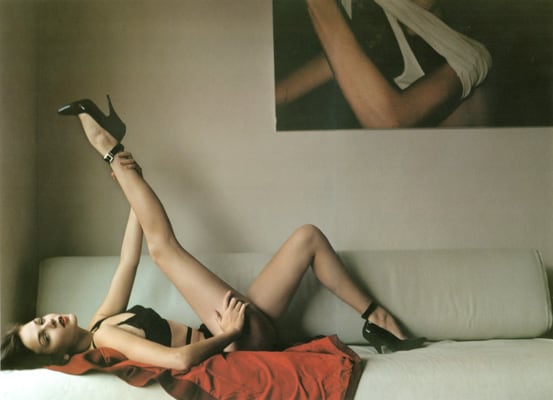 In January 2009 she posed for the French edition of Playboy magazine as their Playmate of The Month.  She has been the ambassador for major Australian intimates brand Berlei since 2012 and lingerie chain Honey Birdette since 2015.
Tiah is under representations from Heffner Management and Look Agency in the United States, Chic Model Management in Australia, and Storm Models in Europe.
Her Early Life
She was born as Tiah Eckhardt on June 5, 1986, in Perth, Australia.  Tiah was trained, from a young age, in dance and theater.  She attended the John Curtin College of The Arts in Fremantle, Western Australia.  After that, the renowned National Institute of Dramatic Art in Sydney, New South Wales for Screen Acting.  She was scouted at age 14 and went on to appear in the Australian television series Search For A Supermodel at age 16.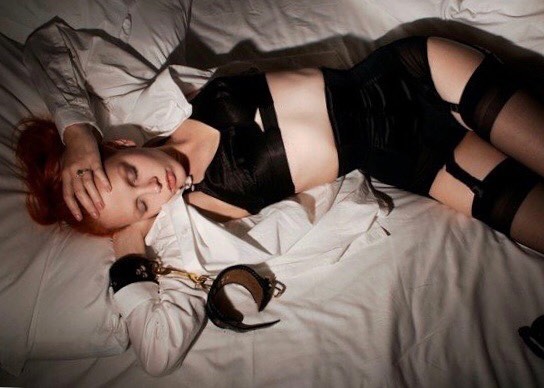 "I think when I started buying magazines as a teenager I realized fashion was like a kind of theatre, a self-created spectacle.  That appealed to me. So when I got the offer to model I jumped at it."
Family Life
Your husband Patrick Delaney was also a model. According to Tiah:
We'd seen each other peripherally before but never spoke, by the time we met properly and started dating Patrick had long-since quit modeling and was working as studio manager for the artist Banks Violette.  We literally just met at our friend Paul Sevigny's bar The Beatrice Inn because I'd lost my friend and Patrick had lost his so he just started talking to me because we were both loners.  He was so cocky but at the same time, secretly sheepish.  It was adorable.  I think I kissed him an hour later.  I actually didn't even realize how beautiful he was until weeks later because I was so blown over by his personality, it kind of came second!
They have a daughter named Finley Eckhardt-Delaney.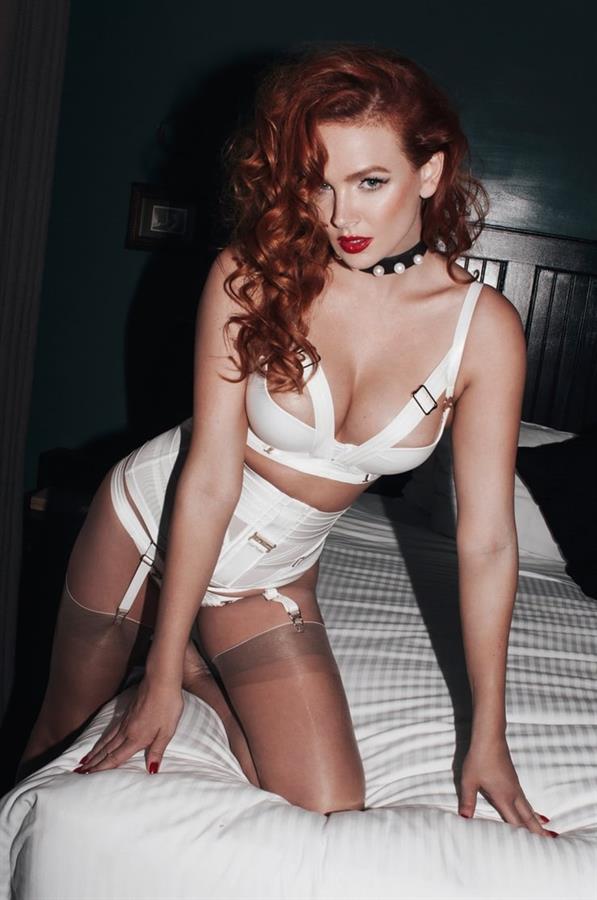 Facts and Trivia
Tiah appeared alongside Boyd Holbrook in the music video for the Permanent Me song "Allison" in 2007.
In 2010, Tiah replaced world ranked #1 model Lara Stone as the face of the French lingerie brand Eres.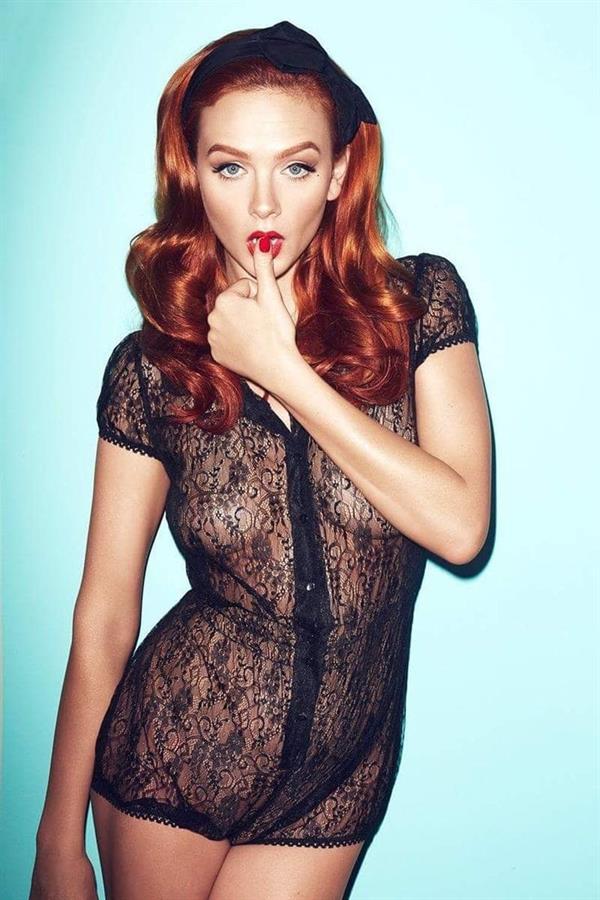 Tiah was a presenter for pop-culture website PedestrianTV, for whom she has also worked as a writer.  Additionally, she has written for publications such as Oyster, No Magazine, The Vine, Harper's Bazaar, Grazia, Nine MSN, Perth Now, and The Sunday Times.
In 2012 she started the lingerie blog The Daily Knicker.  Yup, That's where she photographs herself in lingerie and writes about various intimate apparel brands.
Her Body Measurements
Tiah stands 5 feet, 10 inches and she rocks a 33C-25-35 figure.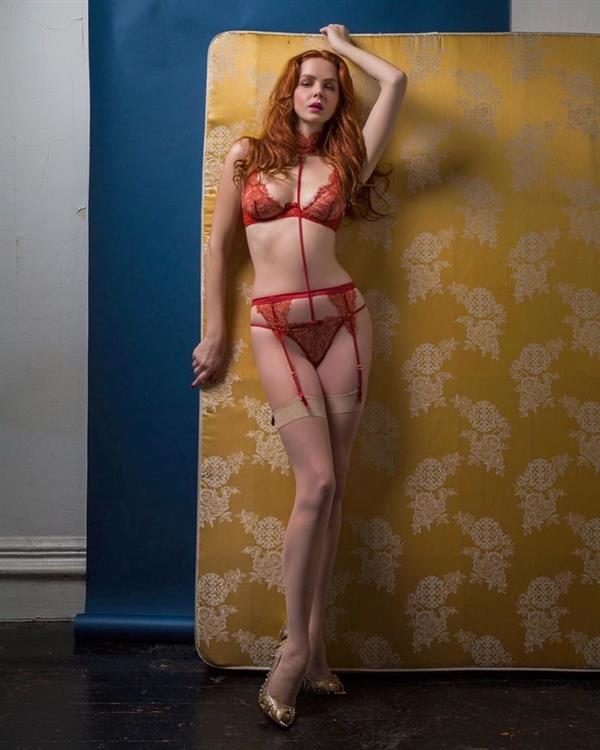 Tiah Eckhardt Delaney Photos
Follow Tiah on Instagram for her latest pro modeling shots and other personal posts.
Also, do check out our Tiah Eckhardt Page for a good amount of her beautiful pictures.
And here are a few of her tasteful nudes that you might want to check out.