Ah, that name… Lara Stone.  Her last name really suits her hotness as, after this entry, you will turn into stone.  Really, as you'd feel a part of you that's very hard.  Oh, that will start with this very first picture…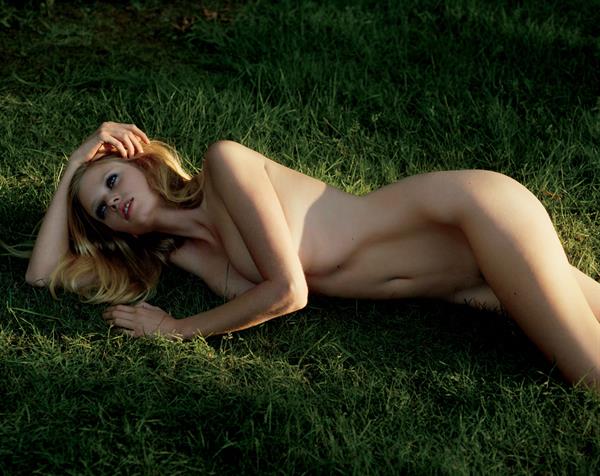 You feel it now?  That, my dear readers, is how she affects mortal men.  Oh, and women too, though it's their nipples and clit that she makes hard.  Now, before we give you her uber hot gallery photos, let's get to know this goddess first.
Who is Lara Stone?
Lara is a is a Dutch fashion model, actress, and "it girl" who was seen on many magazines like Vogue and Forbes.  She is perhaps most famous for being a Victoria's Secret model and for being the face of Calvin Klein.  In 2012, she was ranked #8th on Forbes's list of top-earning models.  She was also ranked #1 on Models.com's Top 50 Models list from Spring 2010 to Summer 2012 before moving to their Industry Icons list.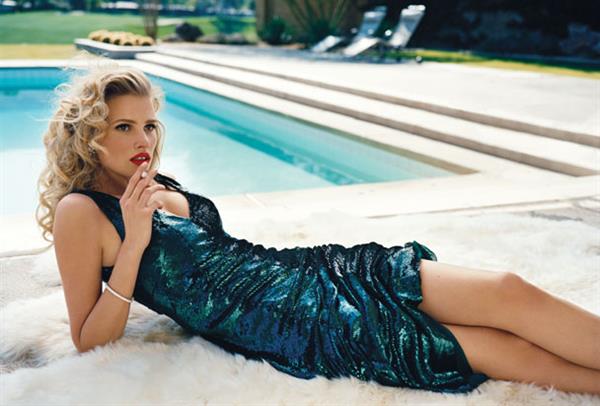 Her Early Life
Lara Stone was born on December 23, 1983, in Geldrop, Noord-Brabant, the Netherlands as Lara Catherina Stone.  She was born in a small town named Mierlo to an English-born father and a Dutch mother.  Her first modeling competition was when she was 15.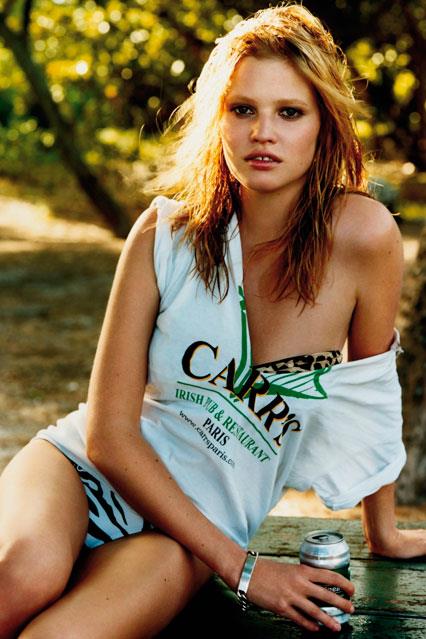 "My mother tells me of when I was 10 or 11 and I'd wear really tight, short skirts and crop tops.  All the local men would wolf whistle and stop and stare, but I didn't realize why at the time."
Career Journey
She was discovered in the Paris Metro when she was only 12 and she took part in the Elite Model Look competition in 1999 when she was just 15.  In 2006, she signed with IMG models after quitting Elite.  Then she graced the catwalks and campaigns of some of the world's most influential designers and brands, including Louis Vuitton, Chanel, Lanvin, Marc Jacobs, Stella McCartney, Hermès, Jean Paul Gaultier, Dolce & Gabbana, and Hugo Boss.  She also appeared on the cover page of magazines and newspapers like The New York Times, Vogue Paris, Harper's Bazaar, New York magazine etc.
"If I had to model clothes in a time period other than the 21st century, I think I'd like to model way back when they just wore skin loincloths.  That would be best suited for me—better than corsets.  I'm quite claustrophobic."
Lara has also appeared on 2009, 2011 and 2012 Pirelli calendar.  In 2010, Lara became the face for Prada's new fragrance; Infusion d'Iris.  Also in the same year, Lara signed an exclusive deal with Calvin Klein Inc., making her the face of multiple global advertising campaigns for the brand from autumn/winter (2010).  She also won the British Fashion Awards model of the year (also in 2010).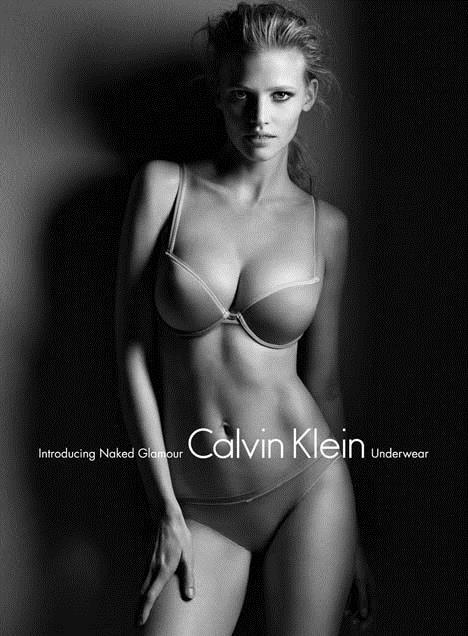 In October 2013, she was confirmed as the new face for L'Oréal Paris.  On the announcement, Stone said "I am so flattered to join L'Oréal Paris. Getting the chance to say 'You're Worth It' to women around the world is a great honor."
In the start of 2015, she starred alongside Justin Bieber in Calvin Klein's campaign which was shot by Mert Alas and Marcus Piggott in New York.
Acting Career
In 2016, Lara makes a cameo appearance in Mandie Fletcher's Absolutely Fabulous: The Movie.  She also starred with Yvan Attal, Mathilde Bisson, Arthur Igual, and Akaji Maro in the short film En Moi (In Me) directed by Laetitia Casta.  The said movie was selected for the closing ceremony of the 2016 Cannes Film Festival Critic's Week.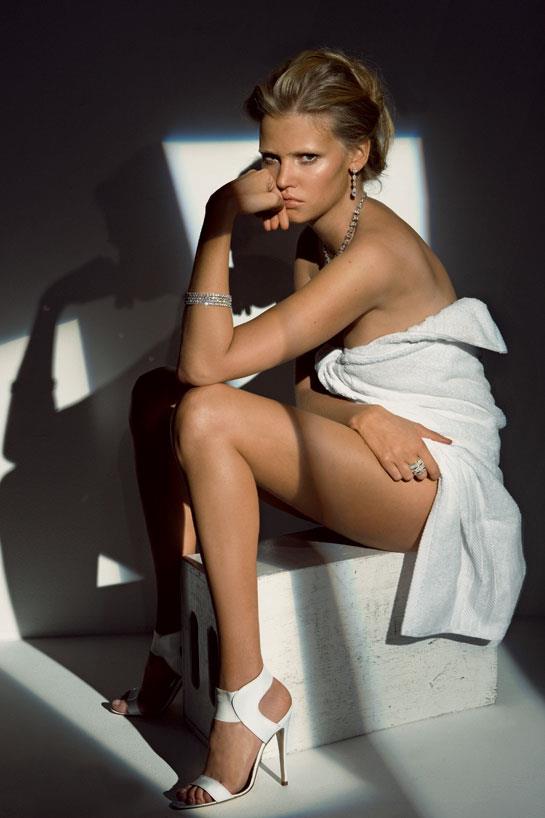 Facts and Trivia
Lara began dating English comedian David Walliams in September 2009.  They announced their engagement in January 2010 and were married at London's Claridge's hotel on May 16, 2010.  On May 2013, Lara gave birth to a baby boy, Alfred.  It was reported on 4 March 2015 that, following five years of marriage, the pair had decided to try a trial separation, after 'drifting apart'.  The couple divorced in 2015 after 5 years of marriage.  David was the one who filed for divorce from Stone, citing 'unreasonable behavior'.  The couple was granted a decree nisi the next day, dissolving the marriage six weeks after the date of filing.
In April 2018, Lara was seen with new boyfriend David Grievson.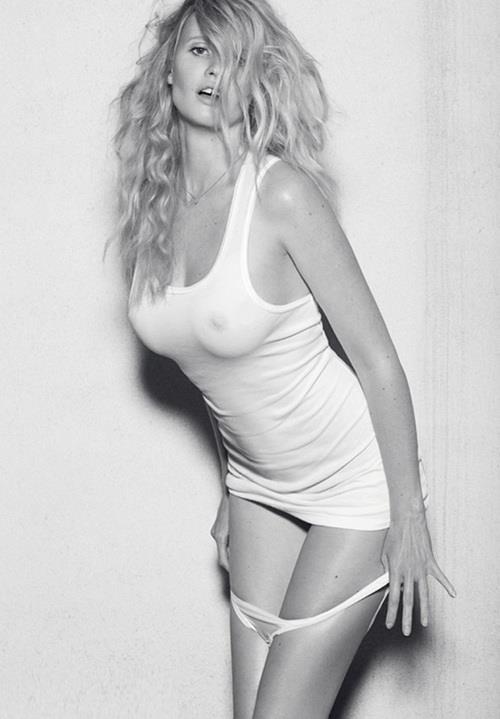 In the December 2009 issue of Vogue UK, Stone admitted undergoing inpatient rehabilitation for alcoholism earlier in the year.
She told French Vogue in February 2009 that she doesn't enjoy appearing on the catwalk at all, constantly telling herself whilst walking, "Do not fall, do not fall!"
Lara was also featured in one of Vogue's UK top covers that was similar to the cover of Kate Middleton's wedding.
She told French Vogue in February 2009 that she doesn't enjoy appearing on the catwalk at all, constantly telling herself while walking, "Do not fall, do not fall!"
Oh, and about her trademark gap (on her teeth)…
"Every time I go to the dentist they say, 'You really need to fix that gap of yours'.  I'm like, 'My gap is paying your dentist bills.'"
Body Measurements
Lara Stone stands 5 feet, 10 inches and she possesses and hourglass 36-24-35 figure.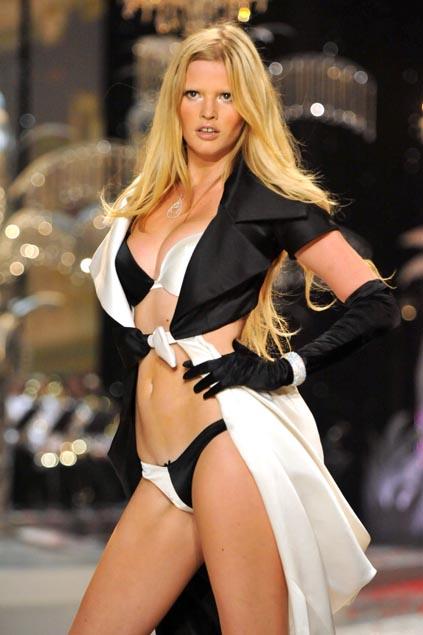 Lara Stone Photos
Follow Lara on Instagram for her latest pro modeling shots and other lifestyle pictures.
Also, don't forget to check out our Lara Stone page for more of her timeless hotness.