Ah, Brit Manuela is sure to give you humid nights.  Her hotness is like a fireplace with a kettle full of boiling water (you know, suspended).  Yup, from her face to her scorching tummy and down to her steamy, steamy legs.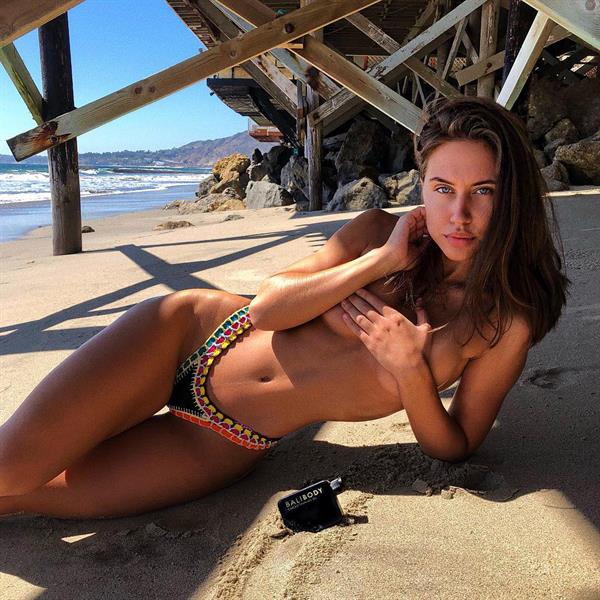 This woman is such a turn on.  Those glutes are amazing and those are something you'd stare at all day.  It won't tire you and you won't complain.  Just stare, drool, and sigh.  Oh, and wishing you could apply suntan lotion there.
Who is Brit Manuela?
Brit is an American model who is currently under representations from Wilhelmina Los Angeles.  She is also an Instagram model and on January 2017, she was featured in GQ Australia.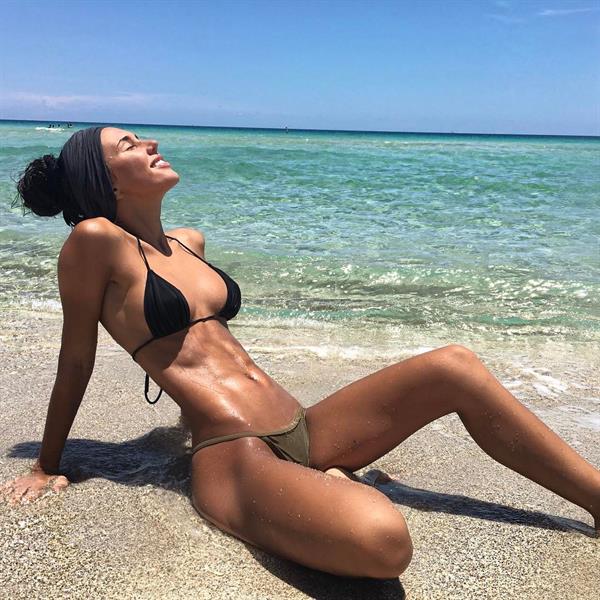 Her Story
Brit Manuela was born on January 27, 1994, in the United States.  According to her, she never planned on becoming a model though she is not camera shy and was the subject of her mom's picture taking moments.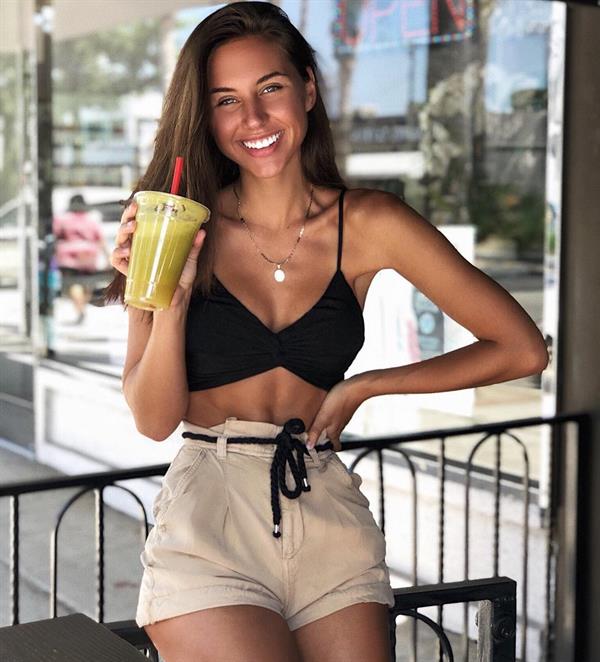 "I always watched ANTM and admired the career, but at the time I was more focused on school and sports…  Was carrying my friends coffee to her photo shoot, and the photographer asked if I modeled and if he could take a couple of pictures of me.  I was shocked, but after I was in front of the camera and saw how the pictures turned out, I wanted to take more, learn my angles and pursue this as a potential career.
Facts and Trivia
One of her earliest Instagram photo sets was taken in Key West, Florida.
In November 2016 she posted a photo with reality TV star turned DJ Nick Hogan.
Brit describes herself as a very honest, energetic, and self-aware dudette.  She works hard but still finds time to stay in contact with her family.
Brit is also a health advocate and eats healthy.  She says it's okay to have it (pertaining to fast-food) every once in a while, but every day isn't good for your health.

"Eat lots of greens, and make sure you are eating/ drinking the right amount of protein for your lifestyle."
Her Body Measurements
Brit Manuela stands 5 feet, 7 inches and she rocks a 34-23-34 beach body.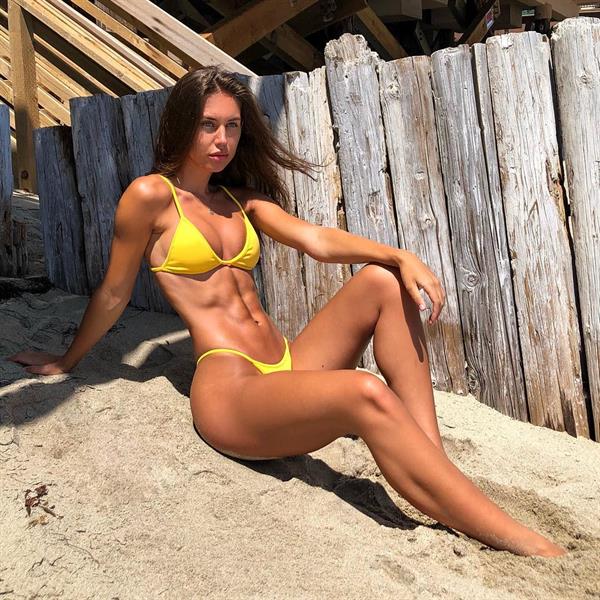 Brit Manuela Photos
Check her out and follow her on Instagram for her latest "hot as the sun" bikini photos.
Also, do check out our Brit Manuela page for a good amount of her beach body.