Oh, let the bootyful Lira Mercer steam up your Friday.  This woman's body will drive you nuts for weeks.  And yes, it will also make your member act crazy.  Look at her at try to feel that which is between your legs…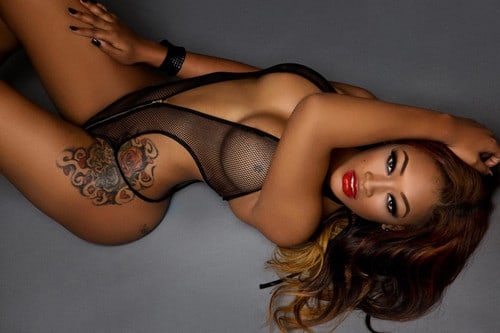 I know you're dying to touch her bum but you can't and that is making you think sizzling fantasies.  It's okay, I felt that too while looking at her pictures while writing this entry.  Oh, typing these words while looking at some of her photos is not easy.
Who is Lira Mercer?
Also known as Lira Galore, she is an American Instagram model with over 4.1 followers on Instagram.  In 2014, she did a photo shoot for Hip Hop Weekly magazine.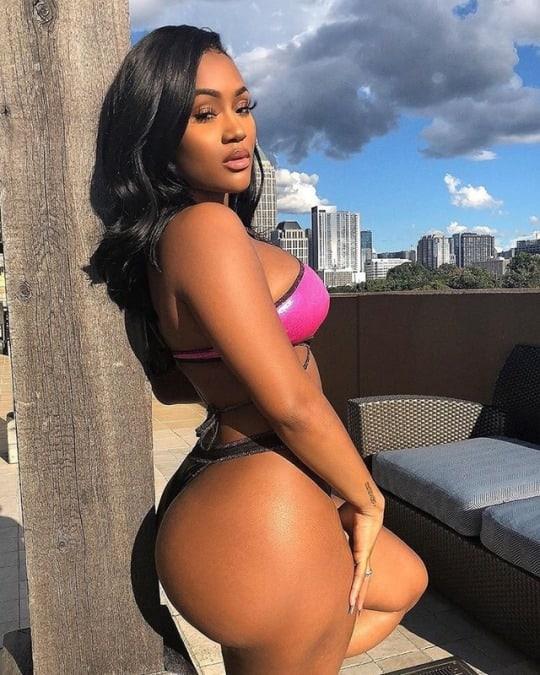 Lira Mercer's Story
Lira Mercer was born on August 31, 1993, in Houston, Texas.  She had a rough childhood and even had to go through abortion after an early pregnancy.  She worked as an exotic dancer and as a stripper for some time, performing for celebrities like hip-hop rapper, Meek Mill.
In August of 2013, she created her Instagram account and started posting images of herself with A-list celebrities  That gave her a lot of attention on social media. Over the years, her involvement with a number of popular celebrities has kept her on news headlines regularly.  In 2015, she made an appearance at the BET Hip Hop Awards with American rapper, Rick Ross, with whom she was engaged at that time.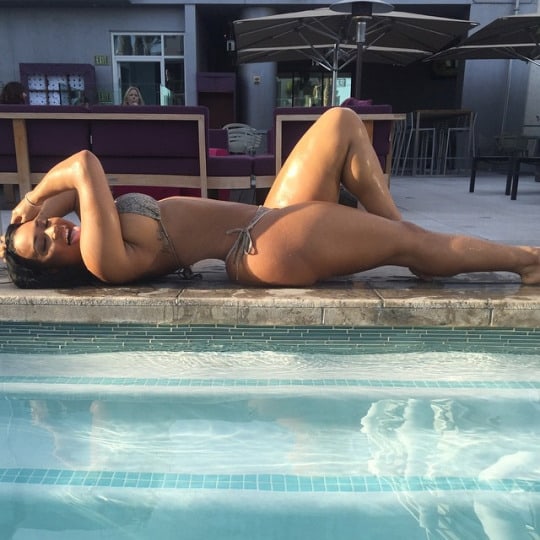 In September 2016, she was featured on OWN's reality television show, 'Iyanla: Fix My Life', in which she talked about her father who was not there to raise her during her childhood.
Rumors and Controversies
Lira Mercer has been linked to Drake, Kendrick Lamar, Wale, Meek Mill, and even Justin Bieber.  However, her past as an exotic dancer came back to haunt her after her engagement to rapper Rick Ross in 2015.  Wendy Williams, a popular gossip television show host, stated that Mercer is not "wife material", citing her past profession and her hunger for attention. Incidentally, Ross broke off the engagement within two months.  Blaming an old picture of her with Meek Mill for their split, she said that Ross had changed since they started dating, and also added that he was doing "sneaky things behind my back."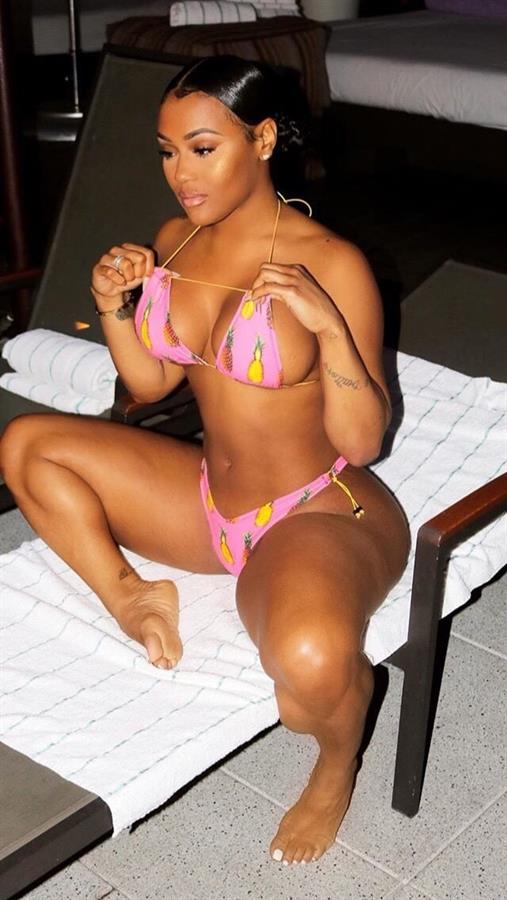 In May 2016, Lira's Twitter account got hacked. The hacker released a lot of her private DMs with popular celebrities.  A few of the big names, whose personal conversations with the Instagram model became public, included Mike Epps, Michael Blackston, Chad Johnson, and Ian Connor.  Some of the exposed conversations put different shades on the private lives of the concerned people.  For example, in his DM to her, Mike Epps said that he was willing to book a hotel for just the two of them if she was interested.  The incident escalated quickly after Lil' Duval insinuated that it was a publicity stunt on her part.  However, she lashed out at both Epps and Duval…  Stating that they would be the last people on her list for publicity stunts.
Lira Mercer Facts and Trivia
In an episode of 'Iyanla: Fix My Life', the show producers brought Lira's father Terrence for an onscreen confrontation with his daughter.
She is good friends with Amber Rose and Blac Chyna.
She starred in the music video for the Rick Ross song "Thug Cry" featuring Lil Wayne.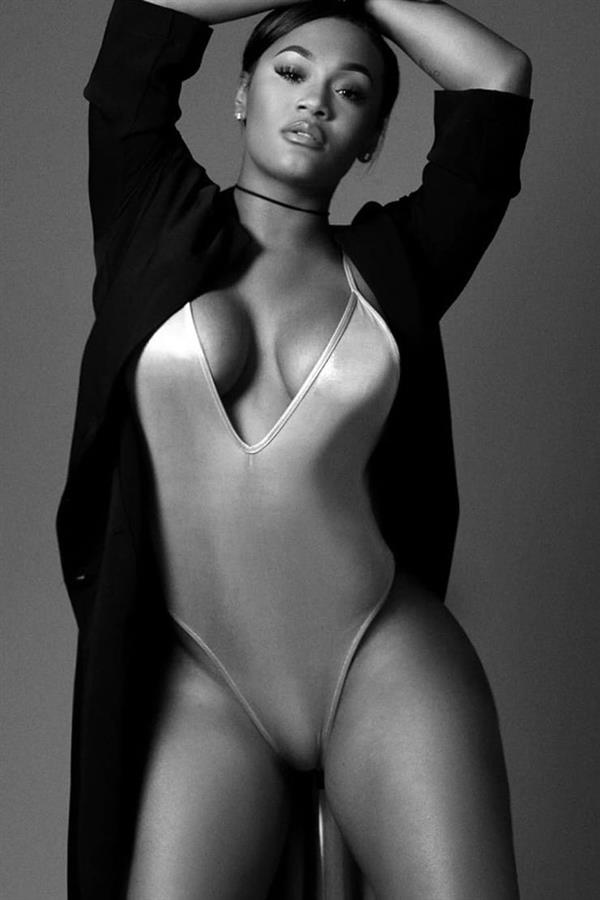 Her Body Measurements
Lira Stands 5 feet, 5 inches and those seductive body contours she spots are 34(32B)-24-40.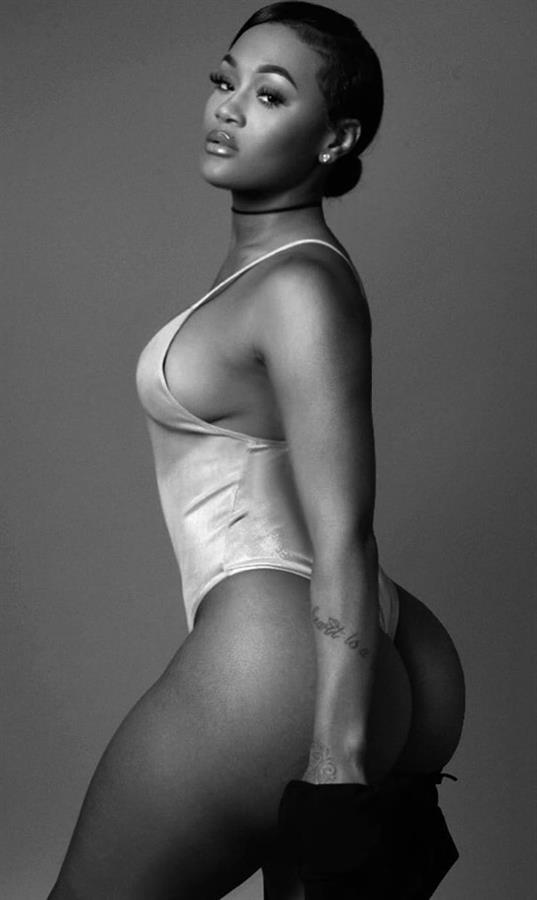 Lira Mercer Photos
Join her over 4.1 million followers on Instagram for her newest uploads.
Also, do check out our Lira Mercer page for more of her pictures.