She is just so sexy, don't you think?  Yup, Rosa Acosta has just got it.  The perfect mixture of exotic and 'fit as f*ck'…  Heck, her looks can even turn out to be the sexiest even in a dystopian setting.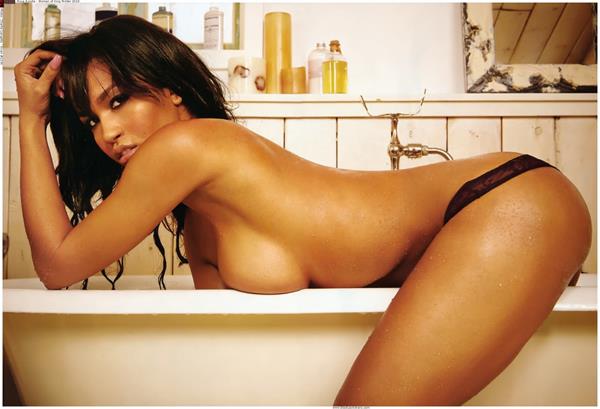 I don't know about the rest of you but to me, Rosa is an ultimate hottie.  An I'm not talking just about her body…  The whole package, man!  The face, the personality.  Wow!  She sizzles like an ice cube placed under the summer sun.
Who is Rosa Acosta?
Rosa is a Dominican actress, model, and fitness expert.  She was named XXL magazine's Eye Candy of the Year in 2009.  She was also the Model of the Year and Cover Model of the Year by the Urban Model Awards in 2010 and 2012, respectively.  In 2013, she became a brand ambassador for Moriche Palm Diet and the face of Smoke Liquor.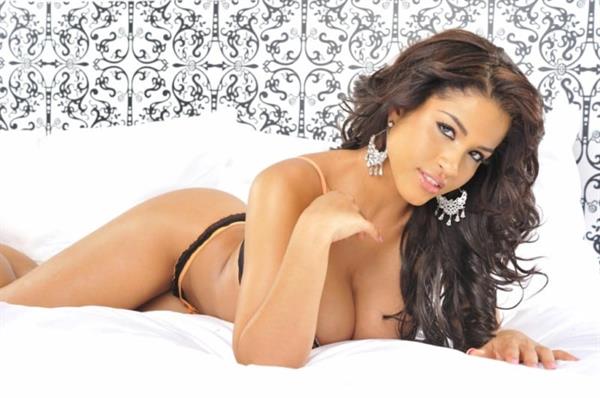 Rosa is also a bit of an actress and has appearances in movies Still a Teen, Bird, Straight from the Horses Mouth, and Walter Latham's Comedy After Dark.  In addition, she was seen on commercials for brands such as including, Entourage, Frito Lays, Brilliante Detergent, and Orange Dominicana.
Rosa Acosta's Early Life
Rosa Acosta was born on April 30, 1984, in Santiago, Dominican Republic.  Rosa started training in classical ballet when she was just 4 years old and attended Norma Garcia Ballet School.  She then became the youngest soloist dancer at Ballet Nacional Dominicano in 2002.  In addition, she attended the Institute of Culture and Arts.
Career Journey
Rosa started her modeling career and her first assignments were for the famous 'DR businesses'.
Determined to make a name, she went to the United States in 2006.  Her work back at home had garnered some interest in the international fashion circuit.  Her career took a sharp upward spike after setting foot in the United States.  She was immediately offered assignments in leading fashion magazines including XXL, King, Blackmen, and Smooth.  Not long after, she became the most sought after model during 2009-2012.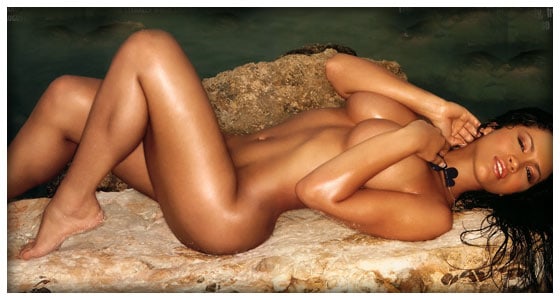 With so much attention on her, she was spotted by the music and television industry.  Her acting career initially began by being featured in a music video.  The video made her widely famous and later landed her several more from artists such as Chris Brown, Lil' Wayne, Drake, and Diddy.
Some of her notable music videos are, Back to the Crib, Best I Ever Had, I Can Transform Ya, Must Be Money and many others.
Facts and Trivia
She describes herself as "Ballet Dancer, Massage Therapist, Elbow Lover, Nippologist, Scar kisser, Shower Opera Singer, Midget hunter, and future chef" on her Twitter handle.
Rosa was in a relationship with Rob Kardashian in 2011 and even appeared on 'Keeping Up with the Kardashians' as his lover.  She was also pregnant with his child but had a miscarriage.
In 2016, questions about Rosa's sexuality were raised after her hot and steamy relationship with Nikki Mudarris on the sets of "Love & Hip Hop Hollywood".  Some photos were also leaked which implied that there is a relationship between Nikki and Rosa.  She later admitted in an interview that she indeed has a thing for ladies.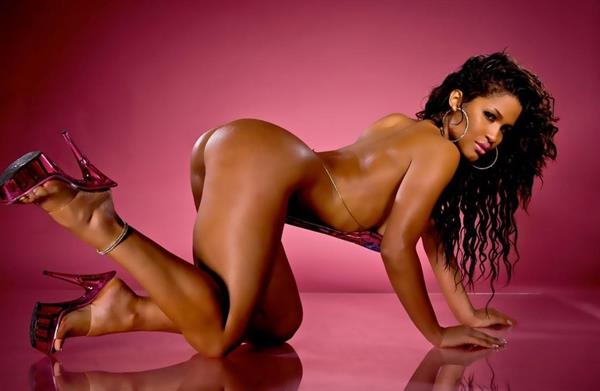 Rosa here also dated Omarion Grandberry and French Montana.
Rosa is a fitness freak and has a YouTube channel where she uploads training and exercise videos.  She has her own fitness and clothing line called CossaMia in 2012.
In 2013, she joined Nick Cannon's Wild 'N Out.
Her Body Measurements
Rosa Acosta stands 5 feet, 5 inches and has a 38-25-37 hourglass figure.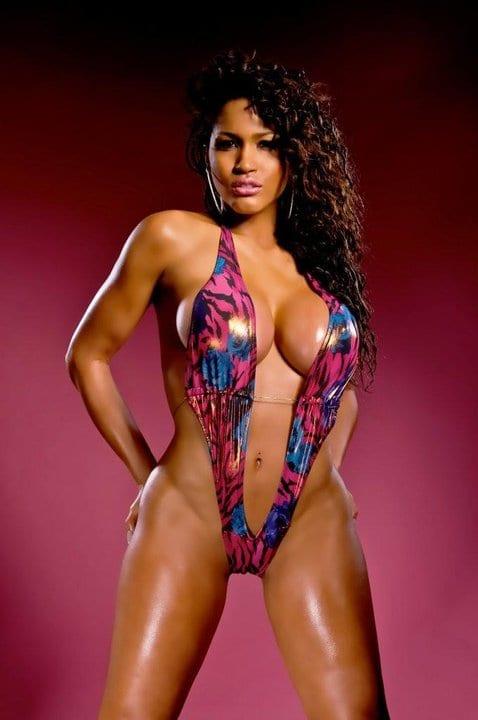 Rosa Acosta Photos
Join her over 1.5 million followers on Instagram for her latest hot personal uploads.
Also, do check out our Rosa Acosta page for more of her highly addictive pictures.